IBPS PO Salary in hand 2020: Dear Aspirants, as you all know that IBPS PO 2020 official notification got released. Many of you want to apply for the recruitment, because banking job always provided attractive salary package and other job benefits. That's why IBPS PO recruitment is more familiar in our country. Before apply for IBPS PO 2020 recruitment, candidates have to know about the IBPS PO salary, job profile and career growth. In IBPS PO official notification 2020, there is no details about IBPS PO salary is available. But for all banking sector Probationary officer pay scale is more or less same. Based on that we have given the IBPS PO salary in hand and IBPS PO grade pay after 7th pay commission. Aspirants refer the below given IBPS PO salary 2020 for further details.
IBPS PO Salary 2020:
As we all know IBPS PO is the one of the lucrative salary package job in our country. According to latest IBPS PO salary revision, the fresh IBPS PO employees will receive Rs. 23, 700 as their basic pay. This IBPS PO Pay scale is come into force from January 1st, 2012 under 7th Pay commission. The IBPS PO Salary 2020 is Rs. 23700– 980/7 – 30560- 1145/2 – 32850- 1310/7 – 42020 plus DA, HRA & other allowances. The IBPS PO pay scale matrix is explained below
IBPS PO Starting Salary – Rs. 23, 700
IBPS PO Basic Salary after 7 years – Rs. 23,700 + (980*7) = Rs. 30,560
IBPS PO Basic Salary after 7 + 2 years – Rs. 30,560 + (1145*2) = Rs. 32,850
IBPS PO Basic Salary after 7 + 2 + 7 years – Rs. 32,850 + (1310 * 7) = Rs. 42020
From this, we can understand IBPS PO salary pay scale will be Rs. 30,560 after 7 years from the date of joining. Yearly increment for IBPS PO is Rs. 980 for 7 years. After 2 years, the IBPS PO salary in hand will be Rs. 32,850 with other benefits. The IBPS PO employee will get the other benefits like Dearness Allowance (DA), House Rent Allowance (HRA), and other remuneration according to the job location. Based on above IBPS PO salary and pay scale details, IBPS PO salary will be more after next pay commission. So this IBPS PO recruitment 2020 is glorious opportunity for the young and energetic graduates to settle their life.
IBPS PO Career Development:
All the employees want the career development, and this is the major reason why many of the candidates want the banking profession. IBPS PO 2020 notification already released, at this time every candidates want to know about the IBPS PO career development. So we have given the hierarchy growth of IBPS PO Career for candidate's reference. Let's have a look on it. After that you can understand how golden opportunity is this to make your career platform.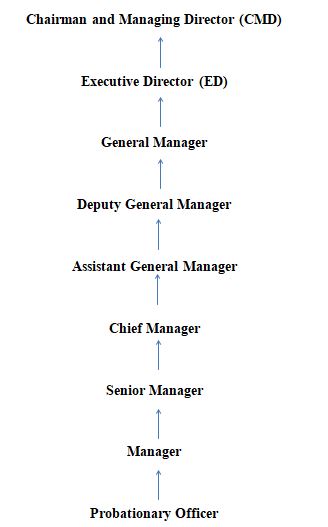 Note: We have launched separate webiste for Free PDF which has All Free PDF Materials, Topic wise questions on Reasoning, Aptitude, English, General Awareness, Current Affairs, Insurance Awareness, Banking Awareness, Previous Year Question Paper and more. Visit: pdf.exampundit.in
We are sorry that this post was not useful for you!
Let us improve this post!
Tell us how we can improve this post?