Hello and welcome exampundit. As promised yesterday, here is the Full Reasoning Sectional Test for IBPS Clerk Prelims 2017. Tomorrow we will be sharing quantitative aptitude sectional test.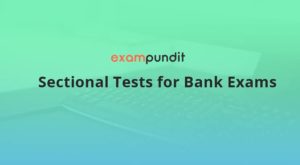 About Reasoning Sectional Test:
The test consists 35 questions with quality puzzles. The time is 20 minutes which will test your speed.
Sorry the quiz is not available anymore!
All the best!
Leaderboard: Reasoning Sectional - 1
maximum of 35 points
Pos.
Name
Entered on
Points
Result
Table is loading
No data available
Do comment your thoughts!
Don't forget to give IBPS Clerk Prelims – English Sectional Test – 30 Questions – 10 Minutes.
For IBPS Clerk Prelims, we recommend you to give mock tests.
Get a Free Mock Test from TopRankers – Click Here
Get a Free Mock Test from Oliveboard – Click Here
Get a Free Mock Test from GradeUp – Click here
Regards
Team EP

EP Recommends: Practicemock Free Mock Tests