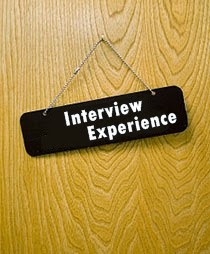 Hello and welcome to ExamPundit. Here is an Interview Experience of IBPS Clerk IV from 13th Feb, 2015. The Interview Experience is shared by Manjita Endaw from Guwahati.
There were 5 Members, 4 Male, 1 Female.
I was asked to write in Regional Language on the topic of Bank's Role in Women Empowerment.


The specifically did not ask me any questions related to Banking. They asked me questions about Raghuram Rajan, RBI Governor. They asked me his qualification as I also belong to the Engineering Sector.


They asked Being an Engineer, won't you feel inferior working as a Bank Clerk.




They asked me How Many Districts are there in Barak Valley.


They mainly asked me Family/Academics related questions. What my parents do, where does my father work etc.


At the end they wished me good luck and blessed that I should go to the higher ranks.


The interview took 10 minutes.




Thats All!! Wishing Manjita a Good Luck and Thanks for Sharing her Interview Experience.

Regards
Team ExamPundit