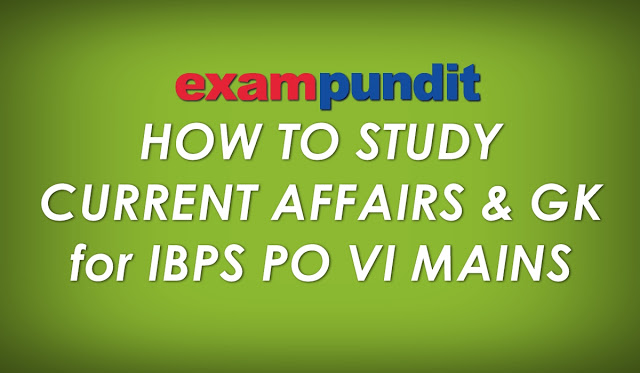 Hello and welcome to exampundit . A lot of people have asked us How to prepare for Current Affairs and General Knowledge for IBPS PO Mains Exam. So here are 3 Ways to Study and Remember General Knowledge and Current Affairs! This was previously shared, now resharing with all of you because exam is on its way.
Method 1 – The Newspaper Factory
In this method, you have to memorize General Knowledge and Current Affairs by writing them down while studying. Make some research about the topic, person, event and collect some photos as it will help you to memorize the story.
This is the reason Pictures are provided with almost every current affairs news of ExamPundit
. Write them like a journal, read them in leisure, research on the topics. This method is lengthy but its pretty much fruitful for students who read and memorize.
Method 2 – The Ancient Theory
Have you ever wondered how Vedas, Upanishads were memorized? SHRUTI as we know. Many of us find it easy to remember anything when we hear it. For example, many of us easily sing the Dhinchak Bollywood songs without any hesitation. It is because of the "Shruti" method.
So while you read the stories, record them in your cellphone
. Later, listen to them as much as possible. If you are feeling weird about hearing your own voice then just tell your mom to read and record, Mother's voice is the best.
METHOD 3 – My Way, My Rule
Yes, if none of them work, there has to be a way you can study. Every human being can create their own ways of doing things. This is what Survival theory of nature is. Try to find out.
Next Up Tomorrow, We will share WHAT TO STUDY FOR IBPS PO VI MAINS.
Liked it? Share it! Comment below!
All the best!!!!!

May the force be with You.
Sponsored

(adsbygoogle = window.adsbygoogle || []).push({});
Regards
Team ExamPundit