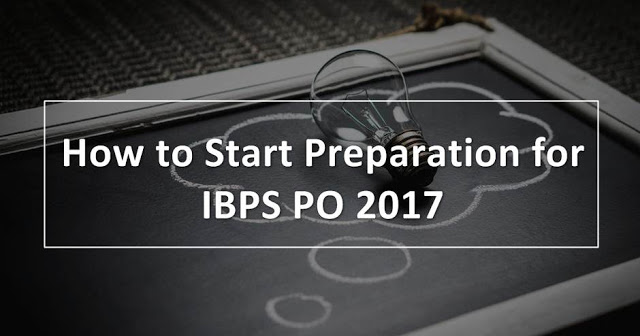 After
SBI PO the next major bank exam is on its way is
IBPS
PO
. Institute of Banking Personnel Selection conducts IBPS CWE PO/MT exam
is to select eligible candidates for its 19 participating banks. A lot of
aspirants are eagerly waiting for
IBPS
PO exam
. The number of expected vacancies is around 8000 to 10,000
vacancies for the post of probationary officer's and management trainee
(PO/MT). According to official
IBPS
exam calendar
, IBPS PO prelims 2017 will be held in the month of October.
Coupon Code : You May use Coupon Code "EXAMPUNDIT" to
Avail 10 % Instant Discount.
IBPS
PO 2017 Tentative Exam Dates:
Sr.
No.

Activity

Dates

1

Conduct
of Online Examination – Preliminary

7th,
8th, 14th and 15th
October 2017

2

Conduct
of Online Examination – Main

26th November
2017

3

Declaration
of Final Result

1st April
2018
Let
us have a look at the exam pattern for IBPS PO 2017:
IBPS
Common written examination (CWE) will be conducted in three stages:
Preliminary exam
Mains exam
Personal Interview
IBPS
PO Prelims Exam Pattern 2017
The
preliminary exam is will be conducted for 1 hour duration and it is divided into
four sections:
Section

No. of Questions

Max. Marks

Duration

English
Language

30

30

Composite Time
of 1 Hour

Quantitative
Aptitude

35

35

Reasoning
Ability

35

35

Total

100

100
IBPS
PO Mains Exam Pattern 2017
The
mains exam will be conducted for 2 hours 20 minutes and it is divided into five
sections.
Section

No. of
Questions

Max. Marks

Duration

Reasoning
Ability

50

50

40 Minutes

English
Language

40

40

30 Minutes

Quantitative
Aptitude

50

50

40 Minutes

General
Awareness

40

40

20 Minutes

Computer
Knowledge

20

20

10 Minutes

Total

200

200

140 Minutes
Negative
Marks: There will be negative marking for every wrong
answers in both Prelims and Mains Examination for which there is a penalty of
1/4th or 0.25 of the marks assigned to the particular question.
Coupon Code : You May use Coupon Code "EXAMPUNDIT" to
Avail 10 % Instant Discount.

How to Crack IBPS PO exam?
There
is a tough competition for
IBPS
PO exams
. So, you need to go about it in the right way if you want to crack
IBPS. Here are some preparation tips which will certainly help you in your
preparation.
First and Foremost, understand the exam pattern and syllabus for
IBPS PO.
The prelims exam is just qualifying in nature. But you still need
to clear the sectional cut-off and need to score high score to stay ahead
in the competition.
Analyse your strong and weak areas in the
syllabus and accordingly try and allot time for each section and attempt
that section in the given time.
Understand the exam pattern – First and Foremost, get
familiar with the exam pattern and syllabus – important topics that will be
asked in the exam and their weightage in the exam.
Proper
planning – First of all you should plan your studies.
Understand the IBPS exam syllabus and find out the section to which you must
pay more attention and accordingly prepare a study time table.
Allocate time for each section –
Analyse your strong and weak areas and accordingly fix a time for each section.
The numerical and reasoning section are very time consuming, so take more time
to solve them. Solve GK, English and Computer knowledge in limited time frame
as these are less time consuming. An
ideal order of attempt can be – General Awareness, Computer Knowledge, English,
Quantitative Aptitude and Reasoning. However, solve easier questions first and
move on to difficult ones later. You need to be fast and swift in answering the
questions and this will only come with preparation.
Stay
Updated– You should read the newspaper, magazines
regularly and also stay updated with current affairs, with a special focus on
the banking and finance industry. It is the master key to prepare for IBPS exam
online. General Knowledge is one of the best scoring subject in banking exams
if you are well aware about the current affairs happening around. Make GK
notes. Some topics to focus – Current events, Banking awareness, Sports,
Business & Economy, Political new, Awards etc.
Effective
Time Management– You should practice more and more to be able to
solve all questions accurately and in the shortest possible time. A query often
asked is "How much time is required to prepare well for IBPS Exam?". The answer
to this is, Practice as much as you can and don't waste time in just thinking
about the exam. Solve previous year questions and more practice can easily save
your time in IBPS exam. Make sure that you get at least 15-20 minutes for
revision. In English section, solve
Seating Arrangement, Reading Comprehension, Data Interpretation and Para
jumbles which carries more marks.
Revision –
Revise all important topics before the exam. Study from the notes which you
prepared.
Practice
with Mock Test-Series

– You must try by yourself with the online mock test. To solve maximum
number of question in the
IBPS
Exam
, you should try some mock tests to judge yourself. Solve mock test to
have a decent idea of the paper. It will also show how well you are prepared
for the exam as mock test scores are to some extend an indication of how well
you are prepared for the exam.
Clear All Your Doubts: Students need to clear all their doubts before
the exam. Take help of lecturers and attend live doubt solving session.
Time Management and Accuracy are two prime factors which will decide
your performance in the exam. So, practice as much Mock Tests as you can.
Practice with
TopRankers
IBPS PO
mock test.
Features of TopRankers IBPS PO
2017 Mock test series:
Made as per the latest exam pattern and syllabus.
Made by Industry experts
Free Trial tests available
Both full length and sectional tests are available.
Tests are available in Hindi and English language
Provides graphical analysis of test result with detailed solutions
Personalized feedback on each tests
Access test series from variety of platforms & devices at your
convenience (android, iOS, Windows 7 and above)
Different cost-effective IBPS PO Packages to provide value to students
Students
need to be calm while preparing for the exam. Take proper diet and sleep well.
Forget all your worries and just concentrate on the exam.
Coupon Code : You May use Coupon Code "EXAMPUNDIT" to
Avail 10 % Instant Discount.