Hello and welcome to exampundit.  A lot of people file RTI after the PSU recruitments. 

Usually they take long route of manually sending RTI letters to many address with stamps and all.


Then comes writing, you have to write in a pre-defined format.


After a doubt or failure nobody feels so excited of writing a letter, then stamping it and then first you have to wait for the letter to reach then again wait for the reply and most of the times the reply does not bring anything except frustration.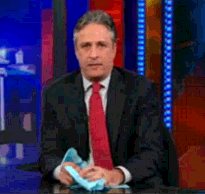 Whatever, our government has a portal of filing an online RTI for any purpose. Now for PSU recruitment examinations, you can file an RTI within 5 minutes and get a reply within 30 days maximum, usually within 20-25 days.

To file an Online RTI you will need: A Computer, Internet Connection and Online Payment Facility.

How to File RTI – ONLINE
So Step 1: Visit the official website of government. There are thousands of websites claiming for Online RTI but there is only one Official Website.
Step 2: On top you will see SUBMIT REQUEST. No need to create any account or sign up for anything. Just click on Submit Request. DO NOT click on SUBMIT FIRST APPEAL.

Step 3: A terms and condition page will pop-up. Accept the terms and Go ahead.
Step 4: Choose the Department and the Public Authority.

For SSC exams, Select  Department of Personnel and Training (DoPT) then choose SSC HQ from Public Authority.
For RBI exams, Select Department of Financial Services and Choose Reserve Bank of India from Public Authority.
For Insurance exams, Select Department of Financial Services and Choose Department of Financial Services again from Public Authority.
YOU CANNOT SUBMIT RTI FOR IBPS EXAMS. However, you can choose Department of Financial Services and Submit RTI for Banks(After Final Results).

Step 5: You fill in your Information, Name, Address, Contact E-Mail, Phone Number(for SMS).

Step 6: Choose either you are under BPL or Not. BPL candidates will not have to pay any kind of RTI fees. Enter the BPL details.

Step 7: Write your query. Start with a simple "Sir" and write your queries with full letters.
"cn i knw my mrks" is NOT Accepted. Give a "Regards" with your name. Be precise, don't write too much.

Step 8: Upload a Supporting Document if you have any. For eg. your Call letter. Enter the Security Code and Proceed to Payment if you are not BPL candidate. In case you are BPL candidate, you must submit a Valid Document for Proof.

Step 9: Make Payment and you will be given a Login Credentials.


Use the login credentials for checking your RTI status.


if you have any comments, feel free to post them below.
Regards
Team ExamPundit
Average rating / 5. Vote count:
We are sorry that this post was not useful for you!
Let us improve this post!
Thanks for your feedback!