Who are you? Is
a question for which a name is never the answer.

When I read this quote by Edgar A. Morales I really got into thinking and since
then this quote always inspired me, infused in me the positive energy to do
something before my journey ends forever.
Before reading
any further let me introduce myself. My name is Sabhiya and I'm known to you
all as Ruchi, my disqus id name. Today I'm going to share my journey till now
with you all, a journey that taught me how to stand against all the odds. Also,
I would like to thank all those people who made a difference in my life and
moulded me into a person I'm today.
Let's begin. As
far as I can recall, I wanted to be a doctor only since my childhood. I used to
count years and dream of being a successful surgeon when I was a kid. After my 12th, I gave almost all
possible entrance exams. Failed badly in some, by just a few marks in some but
made it to the final merit of BFUHS in BDS. But destiny had some other plans
for me. Due to personal issues I could not join. This was the worst ever
setback for me. I then, joined degree course with the sole aim of completing
PhD afterwards so that I get a doctorate degree in the end. But enthusiasm was
lacking.
To avoid academic classes I participated in
almost every possible competition as a means to escape the academic classes 😀
Finally graduated in 2014.
This was the first phase of my journey.
The second phase started when I appeared for MSc entrance exams. I was
confident to crack it but could not. A number of self-doubting questions
bombarded my mind. But I neglected all those ill thoughts and started studying
again with the sole aim to make it happen next time. Since I had enough time so
I joined Mahendra institute for bank exam preparation just because I wanted to
learn something different side by side. But left the banking coaching midway as
my MSc entrance was approaching. I gave it and by God's got 5th rank
and finally I was a bit relaxed. It felt good and I promised to myself not to
stop till I reach where I always wanted to be.
The third phase of my journey began when I finally joined MSc course. It was
then when I finally realised I wanted to be a banker only. Since October 2014
to till now I gave around 20 exams and continued pursuing MSc as well but could
not make it either because of my lack of efforts or I could not manage to study
smartly or I did not work well on my weakness.

Till now I've given IBPS PO
IV in 2014. My very first exam. I missed it by a huge margin of 15 marks. But
experience is what matters the most. I got to know how to attempt an exam.

Next exams were IBPS Clerk
IV, IBPS PO V, IBPS Clerk V, IBPS PO VI, LIC AAO, UIIC AO, SBI JA, SBI PO 2015,
SBI PO 2016, SSC CHSL 2015, SSC CGL 2015, SSC CGL 2016, RBI Assistant, BOB PO,
BOM PO and IPPB. I missed all of these by narrow margins.
And finally I got selected
in clerical cadre in PNB, my first preference. In 2015 i had given JK Bank PO
exam also and currently I'm working there. I'm satisfied that I'm what wanted
to be, a banker!
I
have not cleared big exams or so many exams or I don't have anything to boast of but whatever
I have or whatever I'm today is because there were some people who did not
leave me when I was losing my mind. They supported me and made me what I'm
today. This journey is incomplete without them.
I
would like to thank almighty for blessing me with a mother who supported me
every time. A mother, who is more like a friend. She is the person who turned
the curses in my life into blessings, my ill luck into good luck and my sadness
to happiness. I cannot recall even a single incident where my mother did not
support me. With her love, all that the difficult roads I had to walk on seemed
easy.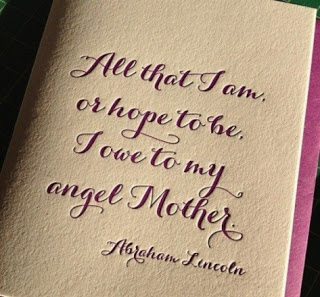 My brother, the person who I love the most. I never had to demand anything for
he gave me everything I needed and everything I desired before I even asked
for. He is the one who supported every decision of mine always and showed me
right direction so that I don't fall.
He
is the one who taught me not to give up because failure is temporary and regret
is for lifetime.
Anubhab
dada, the most hardworking person I know. Since the day I know him, he has been
supporting me and correcting me wherever I was wrong. I'm lucky that he is a
brother J Had his support not been with me during this prepration phase,
I can hardly imagine of making it to the final list in any exam. Thankyou dada
for answering my queries always and teaching me how to live happily J
Whatever I have learnt, it is
from you all J
I
would like to thank Team Exampundit for all the material they provided. Nobody
would believe but EP is the only site that I used to follow after May 2015
though initially I had tried some other sites as well. Initially I followed EP
for CA only (for SBI PO 2015) as I was weak in this section because I used to
mug up CA only a few days before the exam due to uni studies.
The
winner list concept was so energizing that I used to make time always even
after my classes to solve quizzes so that my name showed up in the list 😀
quite childish but was a boost for an aspirant like me.
All in all I relied on EP for
the quality study material and innovative concepts that engage aspirants like
me to studying.
Also
I would like to thank my friends here on EP- Chitrarth, Sonalin Dixit, Optimus
Prime and Gaurav bhai for clearing my doubts always. You all inspire me to work
hard J
Lastly
I would like to thank my Friends- Roopali, Parul, Nidhi and Navamini. I owe my
university pointers to you guys. You supported me while I was sailing in two
boats 😀 and did not let me drown :*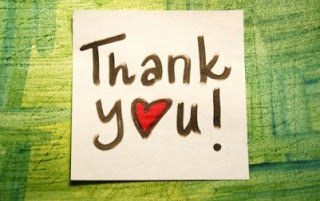 These are all the
people who made a difference in my life. A Thankyou is just not enough for what
they have done for me #Indebted to you all J
Ending this
lengthy post with my favourite quote.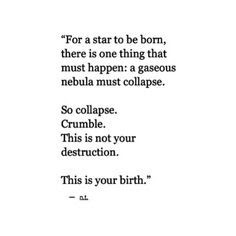 Thank you all
for your patience J
Sponsored

(adsbygoogle = window.adsbygoogle || []).push({});
Regards
Ruchi