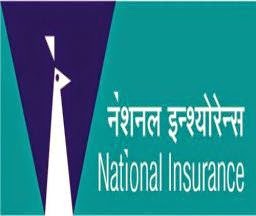 Hello and welcome to ExamPundit. Here are the GA Questions asked in NICL Assistant 26 April – Evening Shift. Big Thanks to ANIL and Mandar, Abhay and Mitali for sharing the questions.
UNEP Head quarters ?
– Nairobi, Kenya
Tiger woods related
to which game ? – Golf
Inflation target to keep below of for
2016? – 6%
2019 world cup venue?
– England & Wales
Sukanya Samriddhi
Account minimum deposit ? – 1000/-
Insurance penetration in India at ? – 3.9%
Largest producing
country of silk – China
Capital of Tripura –
Agartala
Tribal minister? –
Jual Oram
Minimum amount in KVP
– Rs 1000
Court movie released
in language in Hindi, English, Gujarati and?– Marathi
FIFA women's world
cup 2019 venue – France
Press freedom day
– May 3
Hull Insurance – Insurance
protecting the owners against loss caused by damage or destruction of
waterborne craft or aircraft.
Insurance which
covers risk plus investment– ULIP
Abel Prize is given
for – Mathematics
First women Lok Sabha
speaker – Meira Kumar
State owned life insurance company – LIC
Madrid is capital?
– Spain
South Africa
currency? – Rand
Least literate state
with 63% literacy? – Bihar
Exide life insurance
earlier known as? – ING Vyasya Life Insurance
Simlipal National
Park? – Orissa
What does IRDA do?
– Regulate Insurance Industry
Kathakali dance which
state? – Kerala
General Insurance
does not include which Insurance? (Options: Life Ins., Automobile Ins. Etc)
Sunny Days book is
written by whom? – Sunil Gavaskar
Satyajit Ray film
institute located at? – Kolkata
What is S in SLR? –
Statutory
Wankhede Stadium is
located at? – Mumbai
1200 MW Power Plant
at Khedar is in which State? – Hisar
Railway signed MoU of
how much with LIC? – 1.5 Lakh Crore
Earth Hour Celebrated
on – March 28
Vinod Mehta
associated with which magazine? – Outlook
Madan Mohan Malviya
was the chairman of which newspaper? – Hindusthan Times

Tata Institute of
Fundamental Research is located in? – Mumbai

Wall Street journal
of which country? – USA

ECGC bank for what?
– Export Credit

Marine Insurance is
insurance for – ships, cargo, terminals

Interest rate of Sukanya Samridhi for FY 2015-16? – 9.2%




If you have any, add, if you want to correct any, Comment.




Regards
Team ExamPundit
Sponsored

(adsbygoogle = window.adsbygoogle || []).push({});
Books For 2015 Banking/Insurance Exams