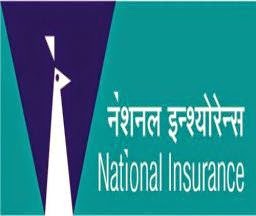 Hello and welcome to ExamPundit. Here are GA Questions asked in NICL Assistant 26 April, Morning Shift. Thanks to Arun and Shohom an Hari for sharing the GA Questions.



India's rank in the
steel production in the world? – 3rd
International Labour
Day – May 1
Indian recently won
Stockholm Water Prize? – Rajendra Singh
Philippines currency–
Philippine peso
ICC 2015 world cup
brand ambassador– Sachin Tendulkar
Playing it my way is
the autobiography of – Sachin Tendulkar
Sukanya Samidhri Account
maximum age? – 10yrs
Ireland capital –
Dublin
Who is Steve Smith
– Cricketer
Kisan Vikas Patra
lock in period– 2 yrs. 6 months
Itanagar is a capital
of – Arunachal Pradesh
Brabourne Stadium is
in – Mumbai
Largest producers of
cotton – China
What is IRDA – Statutory
Body
Gandhi peace prize
– ISRO

Bandhipur national
park located – Karnataka

What is called
central bank of Switzerland? – Swiss National Bank

Expand CRR – Cash
Reserve Ratio

PPF amount limit –
1.5 Lakhs

Agricultural research
and education – ICARE

World food program HQ
– Rome, Italy

PM Modi appointed as
Chancellor of which university? – Vishwa Bharti

The Sun newspaper
published which country? – USA

Food processing
industries minister? – Harsimrat Kaur Badal

More to be added! Keep refreshing. If you want to add any, comment. You are welcomed to correct.


PLEASE BE ALERT!!
Please make sure you are in contact with your parents, family, friends. We pray to God, Please keep everyone safe. Much damage has already been done. Not anymore.
Regards
Team ExamPundit
Sponsored

(adsbygoogle = window.adsbygoogle || []).push({});
Books For 2015 Banking/Insurance Exams


EP Recommends: Practicemock Free Mock Tests