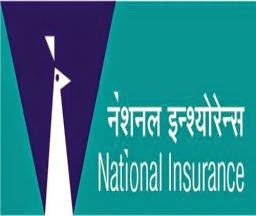 Hello and welcome to ExamPundit. Here are the GA Questions asked in NICL Assistant 2015 on 25th April Morning Shift. Thanks to Sourav and Sougata for the Questions. And also Gymson for cooperating.
What is actuarial
science? – It is the discipline that applies mathematical and statistical
methods to assess risk in insurance.
What is the full name
of IRDA? – Insurance Regulatory and Development Authority
What is the maximum
amount can be invested under Sukanya Samridhi Account? – 1.5 Lakhs
Where is Mt.
Kilimanjaro located? – Tanzania
SBI General Insurance
is a JV between SBI and – Insurance Australia Group
What is Co-Insurance?
– It is the splitting or spreading of risk among multiple parties.
What is the currency
of Denmark? – Krone
What is the capital
of Cuba? – Havana
Who received the
Nobel Prize in Literature in 2014? – Patrick Modiano
National Film Award
for Best Popular Film Providing Wholesome Entertainment – Mary Kom
Salt lake stadium is
in which city – Kolkata
'The Race of my life'
written by – Milkha Singh
Imphal is the capital
of which state? – Manipur
Who is the Union
Minister of MSME? – Kalraj Mishra
Novak Djokovic
defeated whom in 2015 Miami Open Finals? – Andy Murray
Kaiga Atomic Power
Station is in which state? –
Karnataka
Mission Indradhanush
is for which purpose? – To immunize all children against seven vaccine
2023 cricket world
cup will be held in which country? – India
Who is the largest
steel producer in the world? – China

KVP Doubles in –
100 Months

World Health Day is observed
on? – April 7

Escondido copper mine,
the world's largest copper mine is in which country?-Chile

Dibang sanctuary is
in – Arunachal Pardesh
If you have any, add. If you want to correct any, please comment. Keep refreshing, will be added more.


Regards
Team ExamPundit
Sponsored

(adsbygoogle = window.adsbygoogle || []).push({});
Books For 2015 Banking/Insurance Exams


EP Recommends: Practicemock Free Mock Tests