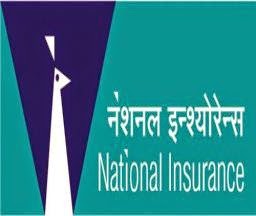 Hello and welcome to ExamPundit. Here are the GA Questions asked in NICL Assistant 2015 on 12/4 or 12th April. A huge thanks to Rohit for sharing the questions with us.


LIC head office –
Mumbai
Union Transport
Minister -Nitin Gadkari
Berlin is the Capital–
Germany
Wings of fire
autobiography – APJ kalam
CEO of NITI Aayog
– Sindhushree Khullar
Brand ambassador of
hepatitis B? – Amitabh Bachchan
Kinnersani Wild Life Sanctuary
is in which state? – Telangana
Which state has
highest urban population? – Maharastra
Greg Chappel related
which game – Cricket
Chris Gayle who plays
international cricket for which country? – West Indies
Which state produces
726 mw from the gas based thermal power plant at Palatan? – tripura
Which state has
approved 1115 crore gramin gaurav path project? – Rajasthan
Who regulates
insurance companies? – IRDA
Czech Republic
currency name – Czech koruna
Ranji trophy runner
up – Tamil Nadu
Dispur is the capital
of – Assam
SBI life insurance is
a joint venture between- SBI and BNP Paribas
Jan Dhan Yojana
accidental cover rupees? – 1 lac
What is co-insurance?
–
Reinsurance
Indian Railway Kayakalp
head? – Ratan Tata
International court
of justice headquarters – Hague( Netherlands)

If you have any, add. If you want to rectify any answer, kindly verify first then.



Regards
Team ExamPundit
Sponsored

(adsbygoogle = window.adsbygoogle || []).push({});
Books For 2015 Banking/Insurance Exams