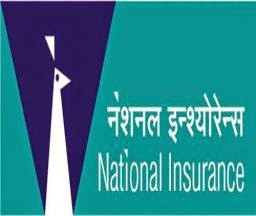 Hello and welcome to ExamPundit. Here are the General Awareness Questions asked in NICL AO 12th April, morning shift, 2015. Thanks to Souvik and Shashank and Akhil for sharing. Again for the 2nd week in a row, most of the questions came from Expected Questions series.
HDFC LIFE JV of
which two HDFC and ? – Standard Life
Basel guidelines
are for which sector? – Banking
UN Industrial Developmental
Organisation headquaters in which country? – Vienna, Austria
Claims settle by
an Ombudsman are below the amount of? – 20Lakh
Pension per month
for Varistha bima yojana?– 500-5000rs
An ombudsman
settles claims for which customer profile? – Individual
Kidambi srikanth
won Swiss Open Grand Prix Gold which was held in? – Basel,
Switzerland
Who is north east
brand ambassador? – MC Mary Kom
Tribhuvan
International airport is in – Kathmandu, Nepal
One of eight
coastal security system placed by Modi ji where? – Seychelles
Which insurance
company is at the top in India regarding assets and economic condition?
– LIC
Interest rate of Sukanya
Samriddhi a/c?- FY 14-16 – 9.1% (But 9.2% FY 15-16)
According to FY 16
FMC to be merged with? – SEBI
Credit Guarantee
corpus amount of mudra bank? – 3000cr
Union minister of
cabinet in Aviation? – Pusapati Ashok Gajapati Raju
The Find is
acquired by which IT giant? – Facebook
Bhogali Bihu is
celebrated where? – Assam
Hannover Messe
Fair recently hosted in Germany who was its partner? – India
69th santosh
trophy won by?– Services
De-worming day is
celebrated on – 10th feb
Lia van leer of Israel
died this year was known for? – Film programming and archiving
What is force
majeure?– unforeseeable circumstances that prevent someone from
fulfilling a contract.

Who is the largest
arms importer according to SIPRI? – India

Insurer sharing
assets under another company to minimize losses? – Reinsurance
What is it called
paying fixed premiums for a service of a fixed period? – Term
insurance
Who settles the
claims in insurance? – Insurance Companies
"Frond
end-something" term is associated with which sector?
Insurance for
agricultural products if loss happens due to market instability is called? – Crop
insurance

Capital of China? – Beijing

Currency of Mauritius? – Mauritian Rupee
Which is the largest general insurance company of India on the basis of gross premium collection? – New India Assurance

Mesabi Iron Range is situated at? – United States
Correct if you notice any, add if you have any!
Comment! We love your comments!!


Regards
Team ExamPundit
Sponsored

(adsbygoogle = window.adsbygoogle || []).push({});
Books For 2015 Banking/Insurance Exams