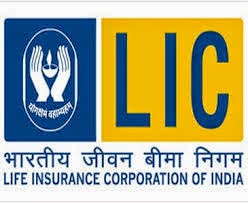 Hello and welcome to ExamPundit. Here are the few GA Questions asked in LIC AAO 2016 6 March first shift. These are shared by Shubhankar, ks, Results…Coming..soon and Sur(*-*).



1. Umberto Eco who
recently passed away, was a novelist from which country?
– Italy
2. Former Jammu and
Kashmir Governor Jagmohan won Padma Vibhushan for which category?
– Public Affairs
3. Vienna is the
capital of which country?
– Austria
4. Kwangmyongsong-4
or Bright Start-4 satellite was launched by which of the following country?
– North Korea
5. Which of the
following organisation recently launched ayurvedic anti-diabetic drug BGR-34?
– Council for Scientific and Industrial Research (CSIR)
6. S.S. Tarapore who
recently passed away was related to which field?
– Economics
7. Shyama Prasad
Mukherji Rurban Mission (SPMRM) was recently launched in which Indian state?
– Chhattisgarh
8. 23rd April is
observed as ______.
– World Book and Copyright Day
9. Who won the
Women's Singles title in Australian Open 2016?
– Angelique Kerber
10. India's First Aviation Park To Come Up In which state?
– Gujarat
11. Who won the 36th
The National Chess team Championship?
– Indian Railways
12. Anup Kumar is
related to which of the following sports?
– Kabaddi
13. New Zealand
Cricketer Brendon McCullum scored the fastest test fifty against which of the
following team?
– Australia
14. Christine Lagarde
was recently re-elected as the head of which organisation?
– IMF
15. Name the cyclone which hit Fiji recently.
– Cyclone Winston
16. Which of the following is not one of the seven sister states?
– Sikkim
17. What was country theme of International Kolkata Bookfair 2016?
– Bolivia




18. India's 1st railway university to come up in ______.
– Gujarat




19. Mumbai's Pranav Dhanawade scored record 1009 in how many balls?
– 327 balls
20. Indian Institute of Petroleum is located in which place?
– Dehradun, Uttarakhand
21. Sanjay Gandhi National Park is located in which place?
– Mumbai, Maharashtra
22. Cricketer Sachin Tendulkar's autobiography 'Playing It My Way' broke record by selling approximately how many copies?
– 1.5 lakhs
23. Which of the country's prime ministers attended Make in India Week in Mumbai?
– Sweden and Finland
24. Cleanest capital city in Swachh Survekshan 2016?
– Chandigarh
If you have any, share below but please do not post from other sites 🙂


Regards
Team ExamPundit
Sponsored

(adsbygoogle = window.adsbygoogle || []).push({});