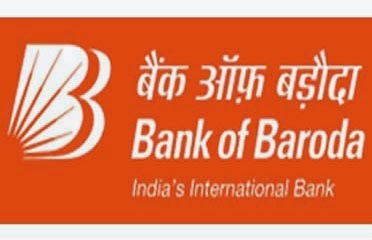 Hello and welcome to ExamPundit. Here are the GA Questions asked in BMSB PO 2015 held on 18th April Morning Shift. A big thanks to Sweta, Arun, Shashank, Abhay & Megha for sharing the questions with us.
First the State in
the country to launch an e-ration card service ? – Delhi
Who won best actress
in National Award? – Kangana Ranaut
Singapore currency
– Singapore dollar
Germany capital –
Berlin
Laadli voice of the
century award – Lata Mangeshkar
2015 ICC final played
between? – Australia and New Zealand
UNO HQ – New York
Investment limit on
micro enterprise limit – 25 lakhs
PPF Interest rate
– 8.70%
Which organisation
ensures all deposits? – DICGC
Which tax exempted in
this budget? – Wealth Tax
Basel 3 deadline
– 31st March, 2019
Current SLR –
21.5%
Rate at which rbi
borrows from commercial banks? – Reverse Repor Rate
Who received Tyler
prize recently? – Madhav Gadgill
Theme of Surajkund Mela?
– Chhattisgarh
Consumer Rights Day
– 15th March
Currency is printed
with association of – RBI & GOI
Paper to print
currency is imported from which 2 countries? – Germany & Japan
Base rate is
applicable from which year? – 2010
World Economic Forum
Annual Meeting 2015 ? – Davos-Klosters, Switzerland

Appointment of cmd's
with their bank names. we had to find wrong one.

Income tax exemption
limit? – 2.5 Lakhs

Which of the
following number of bipartie settlement done between goi and iba? – 10th Bipartite
Settlement

One question on mudra
bank

One question from
banking ombudsman

Ban ki moon inaugurated
10MW solar plant at – Gujarat

1st indian woman shuttler to achieve top rank in Badminton – Saina Nehwal

How many a/c can be
opened under sukanya samridhi yojana for one girl child? – only one.

Which Novel received 2015 Folio Fiction Prize? – Family Life

BSBDA account can be
opened by weaker sections, bpl, anyone – anyone can open this account

Ratings of two banks
have been reduced by Moody's – Central Bank of India & Indian Overseas

In BSBDA account what
amount should not exceed in a year for person with partial kyc norm – 1 lakh
If you have any, add below, if you want to correct any, comment.
Recommend, share!


Regards
Team ExamPundit
Sponsored

(adsbygoogle = window.adsbygoogle || []).push({});
Books For 2015 Banking/Insurance Exams