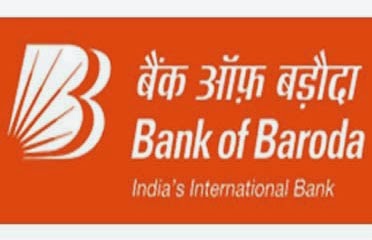 Hello and welcome to ExamPundit. Here are the GA Questions asked in Bank of Baroda BMSB PO 2015 18 April evening shift. Thanks to Arpita, Urvish, Nikhil for sharing the questions.
Bharat Ratna was conferred to – Atal Bihari Vajpayee
Italy currency is –
Euro
Govt. Stake in IFCI
raised to – 51%
Minimum amount for
BSBA ? – Nil
MUDRA bank full form
– Micro Units Development and Refinance Agency
Best feature film in
National Awards 2014? – Court
Health Policy premium
upto which amount tax free – 15000

Maximum amount to be carried to Nepal and Bhutan – 25000

In Budget Service tax
was raised from 12.36 to – 14%
Capital of Saudi
Arabia – Riyadh
Saving rate fixed by
– RBI
Pan card required above
what amount of deposit? – 50,000
Summer Olympic 2016
will be held in – Rio De Janerio, Brazil
NABARD shareholder
after GOI – RBI
In KVP minimum lock in period – 2 years 6 months

Which bank has
maximum NPA? – Central Bank of India

Current Bank Rate – 8.5

1 basis point =? –
0.01%

RBI ordered PSU banks
to replace basic savings account – 'no-frills' account

FDI limit in railways
automatic routs – 100%

Insurance cover of
jan dhan account ? – I Lakh

Sukannya samriddhi
yojana min age limit for girl child? – By Birth

Who issues bank note? – RBI

IMF HQ –
Washington

M stands for in CAMEL
– Management Capability

Father of Singapore
who died recently – Lee Kuan Yew

Name of the new Bihar
CM – Nitish Kumar

RBI imposed 5 lakh
fine on 16 Cooperative Banks for adhering – KYC norms

Gandhian Peace prize
2014 – ISRO

Limit of Banking
Ombudsman – 10 Lakhs


If you have any, add. If you want to correct any, comment.










Regards
Team ExamPundit
Sponsored

(adsbygoogle = window.adsbygoogle || []).push({});
Books For 2015 Banking/Insurance Exams