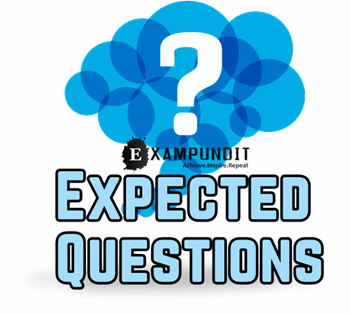 Hello and welcome to ExamPundit. Here are the expected questions on PM's Visit to the 3 nations, France, Germany and Canada.
1. With which country
did India recently signed 20 MoUs on different fields?
– France
2. Which UN Agency
was addressed by PM Narendra Modi on the occasion of its 70th anniversary?
– UNESCO
3. Who is the
president of France?
– François Hollande
4. Larsen &
Toubro (L&T) and French firm Areva signed a MoU for cooperation to maximise
which Nuclear Plant?
– Jaitapur Nuclear Plant
5. L&T, Areva
inked pact for cooperation on Jaitapur nuclear plant. Jaitapur Nuclear Plant is
located in which state?
– Maharashtra
6. Megha Tropiques,
is a satellite programme between ISRO and ___________.
– French CNES
7. ISRO and CNES
signed a MoU to expand which satelite project by 2 years?
– Megha Tropiques
8. ISRO signed a MoU
with CNES and ______ for implementation Ka-band propagation experiment over
Indian tropical region.
– ONERA
9. India and French
Railways signed a MoU on __________________.
– Delhi-Chandigarh semi-high speed rail
10. Volontariat
International en Entreprise (VIE) scheme was recently signed between India and
______.
– France
11. India recently
agreed to buy Combat Aircraft Rafale fighter jets from which country?
– France
12. How many Combat
Aircraft Rafale fighter jets were agreed to buy from France during PM Narendra
Modi's visit?
– 36
13. India recently
partnered The Hannover Messe 2015 Fair, it was organised by which country?
– Germany
14. Angela Merkel is
the _________ of Germany.
– Chancellor
15. The painting
named "Tree of Life" was gifted by PM Narendra Modi to _______.
– French President François Hollande
16. Canada signed an
agreement with India to provide _______ tonnes Uranium over the next ____ years.
– 3000, Five
17. India with which
country recently signed an agreement on Cyber Security?
– Canada
18. Year of Canada in
India will be held in _______.
– 2017


Regards
Team ExamPundit
Sponsored

(adsbygoogle = window.adsbygoogle || []).push({});
Books For 2015 Banking/Insurance Exams


EP Recommends: Practicemock Free Mock Tests