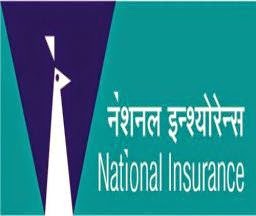 Hello and welcome to ExamPundit. Here is the Exam Review of NICL Assistant 25th April, 2015 both shifts as per your reviews. Thanks to Vinay for sharing the GA Questions asked in NICL Assistant 25 April 2015 with us.



English
English was reportedly Easy to Normal Standard of Questions. The Comprehension, Cloze Test was easy to solve. Grammars did not cause any serious damage while attempting. The average attempts varied from 30-35 in Both Shifts combined.
Numerical Ability
Numerical Ability was as expected. It was tough, calculative and time consuming. There were 15 Simplifications, 5 Number Series questions in the morning shift. One DI was there which had " 5 mobile phones producing numbers or something in 5 months(Jan-May)" in the Morning shift.
The average attempt varied from 16-24 as per our emails, and messages and comments. There were questions on Average, Profit and Loss, Interest.
Reasoning
Reasoning was reportedly east to normal level in both the shifts. In the morning Shift, Seating arrangement-Eight People are seating in a table facing centre but not necessarily in the same order.
Puzzle was based on Floors, there are 8 floors in which 8 people are living. All over reasoning was not at all troublesome. The average attempt varied from 26-34 in both shifts.
General Awareness
General Awareness was easy for most of the candidates, the questions came from usual, geographical GKs, State Capitals, Insurance Terms, and from Our Expected Questions series.
The Morning Shift Questions are available here.
Here are the GA Questions asked in NICL 25th April, evening Shift. Thanks to Ravi, Vinay for sharing these.
Shillong is the capital
of which state? – Meghalaya
Cristiano Ronaldo
related to which sports? – Football
Who is the NITI Aayog
chairman? – Narendra Modi(PM)
The Test of My Life
is the autobiography of – Yuvraj Singh
Shekel is the
currency of which country? – Israel
What does D refers to
in IRDA? – Development
Which institute is
the monetary authority of India? – RBI
Which film won the best
feature film award in national award? – Court
In Sukanya Samrithi Yojana
minimum amount can be deposited – Rs 1000
The average attempts varied from 29-36 in the GA section.
Computer Awareness
Computer Awareness was very easy. It contained basic abbreviations, terms and very basic questions. Students expressed happiness about the section. The average attempts varied from 33-37.
Expectations
The Average Attempts varied in Both Shifts(regardless any Category, State):
142-162
The Numerical Ability is expected to be tough, with calculative DI and Simplifications.
So Expect:
Reasoning – Moderate to Normal
English – Easy to Moderate
General Awareness – Easy to Moderate
Computer Knowledge – Easy
Numerical Ability – Tough – Calculative
All the best. God Bless You!
Regards
Team ExamPundit
Sponsored

(adsbygoogle = window.adsbygoogle || []).push({});
Books For 2015 Banking/Insurance Exams