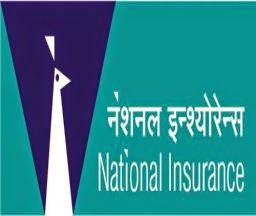 Hello and welcome to ExamPundit. Here is a brief review of NICL AO 2015 held on 4/4/2015 morning shift.


First of all, the number of people appearing for this exam was less than other exams.


English Language
English was reported Easy to Moderate for most of the candidates. The Comprehension, Cloze Test, Sentence Rearrangements were quite easier than expected. Most of the candidates claimed to have attempted pretty nice numbers.
Quantitative Aptitude
Quantitative Aptitude was Very Hard to Hard as per MOST OF THE Candidates! It was not very unexpected but still it was eyebrow raising for a large number. Data Interpretation were 2 in Number(as per email data). There was a questions in profit and loss in which 25% discount was given above marked price and sales tax of 15% charged on it then sold for 6475 what is its cost price?
Overall it was tough, very tough.
Reasoning
Reasoning was moderate to easy as per students. Puzzles were quite confusing. The seating arrangement questions were from Floor and another is yet unknown. Other questions were quite easy.
General Awareness
Surprisingly general awareness was easy to moderate. Mostly all of the students have reported that questions were easy due to our Magazine, Expected Questions and Warm Up Match. One question came from Warm Up Match, Many CA questions were from GA Magazine.
Click here to view the full set >>
Descriptive
Descriptive was easy for a lot candidates.
The topics were:
Unemployment in Insurance – Essay
Insurance for disabled – Essay
Precis about – CoOperative banks and development banks
Comprehension Passage was on agricultural insurance
Conclusion
Yet to confirm anything. The prediction for next week will be published after evening shift. The average attempt in morning shift varied from 90-130.

Regards
Team ExamPundit
Books For 2015 Banking/Insurance Exams

Average rating / 5. Vote count:
We are sorry that this post was not useful for you!
Let us improve this post!
Thanks for your feedback!