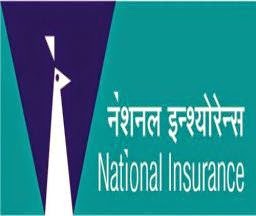 Hello and welcome to ExamPundit. Yesterday was the last day of NICL AO 2015 Exam. We received reviews in emails, comments and in messages on facebook. So here is the Exam Review of NICL AO 12/4 2015.




General Awareness
After the launch of Expected Questions, for the second week in a row, a lot of questions were common for the website followers. The average attempts were 30-38.
Check the GA Questions Asked from Here >>
Quantitative Aptitude
Quantitative Aptitude was tough as previous shift. The average attempt in the section varied from 10-13. It was reportedly calculative, confusing and too tough. Students were not at all happy. This is a hint of raising standard in the exams. Hence we will be raising our content standard too.
Reasoning
Reasoning was moderate to easy as per the aspirants. Some said it was tricky, some said not. The puzzles and seating arrangements were easy although nobody shared what came. The reasoning section had a varied attempt between 28-34.
English Language
English was also easy to moderate as per everyone. Comprehension, Cloze Test topics were not discussed neither shared. However, the average attempts varied from 30 to 36. Although some of you might have attempted higher or lower, we are just giving the average attempts without any kind of assurance of accuracy.
Descriptive
The topics were:
Essay:
Problems faced by insurance companies
Mortgage insurance
Health insurance
Precis writing about banking
Correct if anything wrong.
Final Verdict
The math paper was tough, Reasoning was moderate, English was moderate to easy and General Awareness was very easy.
The average attempts in all the shifts varied from 95-120 regardless of the Category.
Regards
Team ExamPundit
Sponsored

(adsbygoogle = window.adsbygoogle || []).push({});
Books For 2015 Banking/Insurance Exams