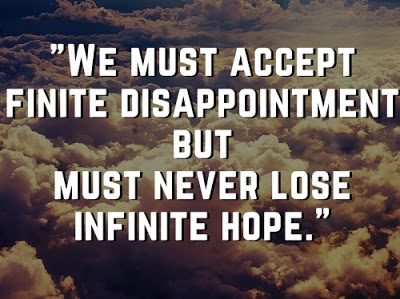 Hello and welcome to ExamPundit. Here is Ettle's Story.
Hello Everyone this is Ettle (
Infinite ) J
one of the follower of Exampundit .
This is not my Success Story but
my journey towards a dream ,there is still more to achieve .
Let's see my journey in this competitive world.
I have done my engineering in 2014
in ECE stream .I did not get any campus recruitment may be because I am not so interested in the IT field. With
my cousin's suggestion I have joined in an institute to complete some IT
courses at least to grab a job as I need it the most .There I have seen some
students preparing for banking exams and I developed some interest in that.
Since I don't have proper idea on the bank recruitment exams I enquired about
these exams and without any delay I
joined in a well known institute. I left these IT courses beside:P and concentrated more on my bank exams because it made me
realize a dream job. From there I have started giving bank and insurance exams without leaving a single notifications
.
The exams I got shortlisted for
interview are
IBPS Clerk -2014
BOB Manipal
(Joining )
UIICL
Assistant-2015
IBPS RRB
Officer Scale -1
IBPS RRB Office
Assistant.
Not a big list but these are the exams in one year I have got them in my hands even though missed in the final list
.I used to miss all these exams in the finals because of my written score.The
more the written score the more the chances but my score used to be not so high
missing the final list by 2- 4 marks .Though it makes a small difference in the
final list but it takes away the chances
near to us. Finally of all these I was
called for BOB manipal joining .
After Shortlisting to ibps clerk interview I
have no idea about interview preparation .There I took the help of this disqus
forum and I used to participate in the interview discussions. I have gained more
banking knowledge through these discussions. Slowly I developed my General
Awareness through participating in these quizzes and all. I started initiating
quizzes to help myself and also learnt a lot from the other aspirants .Through
disqus I have met some wonderful people and got a great help from them in my studies.
I used to prepare from various
well known sites and one among them is Exam Pundit.My sincere thanks to silent
sir for making me aware of Exam Pundit site. He suggested me to follow this
site and I started following EP after my Ibps Clerk exam .After Shortlisting to
BOB manipal Anubhav dada helped us in
the GD preparation .I used to follow a regular discussion with a friend in the
particular page of the EP.I am thankful to the efforts made by the EP team to
give us standard questions in the quizzes , GA magazines ,Expected questions
and some other new initiatives which helped us a lot in the preparation.
I don't say any particular
strategy for preparation .Daily practice is must for these exams .For GA,
reading newspaper and daily following up all important current issues helps in
both exams and also for interviews. For English again reading Newspaper plays a
major role .All other subjects need daily practice .If you are weak in a subject
then just try to make it to some average level and make your strong subject stronger that's what I follow ,may be it varies to an individual
thinking. I don't want to say big words but what I learned through this journey
is Determination , Sincerity and Hard work must be there for a person to get
succeed .Last but not least just enjoy your preparation and one day it will
definitely give you a fruitful result J
I am thankful to my Parents for
believing me and giving me chance, to God for giving me strength to face
everything and also to my Sweet friends
who used to listen to my complaints and
always encouraged me whenever I felt down. I thank all bank exams preparation
sites especially EXAMPUNDIT for doing such a wonderful job and helping a lot to
aspirants like me. I wish good luck to all the aspirants and may god bless all
of us J.sorry
for this long story 😀
Ending it with one of my favourite
quotes :
"We must accept finite
disappointment but must never lose infinite hope."
Thank you All .
Thank you dada J

Regards
Team ExamPundit
Sponsored

(adsbygoogle = window.adsbygoogle || []).push({});
Average rating / 5. Vote count:
EP Recommends: Oliveboard Mock Tests

EP Recommends: Practicemock Free Mock Tests