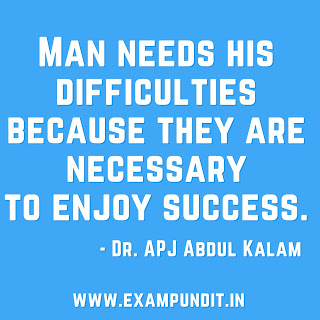 Hello and welcome to ExamPundit. We are conducting quizzes after a brief break and as promised, we are giving few names who improved consistently over the few weeks.


Starting with disqus id "the fighter". Her name says everything. She has been improving since day 1 and mostly appeared in all the winning list. Be it English, Quantitative Aptitude or Reasoning, she always tries to get as much as possible.


Moving on, we have Chitrarth Nirmal. He is also consistently improving and most amazing thing about him is that he counter questions sometimes. Its always a positive thing if you ask and clear your doubt regarding any question.


Then we have Ruchi(Disqus ID), She has also improved and gives her best effort in every quiz. Be it simple or tough. She always gives her 100%.


Optimus Prime – Your friendly Mod. The reason he is a mentor is because of his ability to solve quizzes. Although he makes a silly mistake i.e. writing the wrong option. But he is always consistent.


Gaurav Monga – The Most Positive Guy in EP. Whether he get 7/10 or 10/10, he is the most humble guy with never give up attitude. He is an inspiration for everyone here. Over the past few months, he has rapidly improved.


Bahubali(Disqus ID), is one of the most promising and dedicated aspirants we have in EP. He is always giving his best. If the set is tough, he always agree that. Never have questioned anything foolish. Helps everyone here. We hope he continues this in his exams and clear as many as possible.





Now a few names like $ |)ixit (Recently started participating, is an awesome student), Emmaa, Sur (*-*), Sippy, Devil Returns are surely gonna improve more and more in the coming weeks.



All the best guys!!


You make us proud.


Keep achieving!!

Regards
Team ExamPundit
Sponsored

(adsbygoogle = window.adsbygoogle || []).push({});
Average rating / 5. Vote count:
EP Recommends: Oliveboard Mock Tests

EP Recommends: Practicemock Free Mock Tests