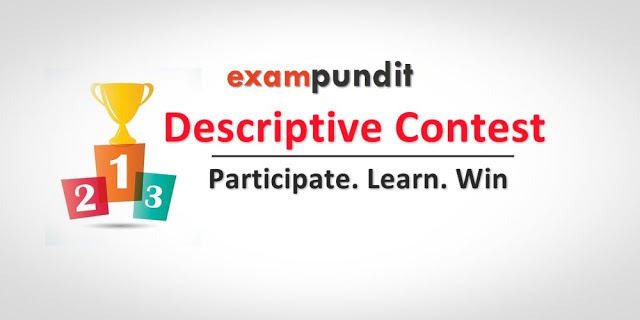 Hello and welcome to exampundit. So, here we begin. The much awaited descriptive contest for SBI PO, BOB Manipal and NICL AO exams 2017.
Topics:
The pros & cons of Internet for all.
Digital Economy – Pros & Cons.
Share your opinion on the Goods & Services Tax.
Can ISRO overtake NASA in future? – Comment.
Less Accidents or High Speed – Which is more important in Railways? – Comment.
Letters:
Write a letter to the editor on how the internet can boost the Agriculture Sector in India.
Write a letter to your friend expressing your concern towards the role of media in today's world.
Write a letter to the editor about TRAI's role in controlling the overpriced plans by telecom companies.
The 3 most consistent winners will be rewarded with a special gift.
All the best.
May the force be with you!
Sponsored

(adsbygoogle = window.adsbygoogle || []).push({});
Regards
Team ExamPundit