Hello and welcome to exampundit. Here are the Daily One Liner Current Affairs 23 April 2018. These are important for revision.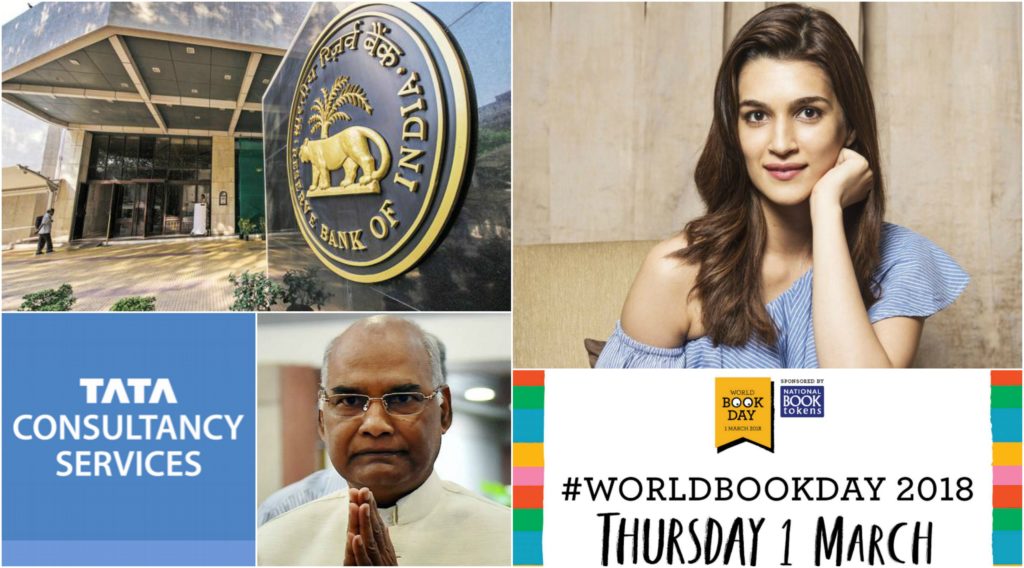 Financial
The Reserve Bank of India on April 22, 2018 revised its "Know Your Customer" or the KYC guidelines, following the government's decision to update the 'Prevention of Money Laundering' rules in June 2017. RBI made linking of national biometric ID Aadhaar to bank accounts mandatory. However, this will be subject to the final decision of the Supreme Court on making of Aadhaar mandatory.
India's largest IT outsourcing company Tata Consultancy Services (TCS) on April 23, 2018 created history by becoming the first Indian company to reach the USD 100 billion Market Capitalisation (m-cap) mark.
President Ram Nath Kovind on April 22, 2018 promulgated the Fugitive Economic Offenders Ordinance, which will allow the government to confiscate properties and assets of loan defaulters who flee the nation.
The Cabinet Committee on Economic Affairs (CCEA) on April 21, 2018 approved the restructured centrally sponsored scheme of Rashtriya Gram Swaraj Abhiyan (RGSA). The scheme will be implemented during the period from April 1, 2018 to March 31, 2022 at the total cost of Rs 7255.50 crore.
Non-financial
Bollywood actress Kriti Sanon has been announced as the brand ambassador of Bata Ind It is after 21 years that the footwear brand has finalised a Bollywood face post it's association with Rani Mukerji.
Tata Sons today announced the appointment of former Indian foreign secretary S Jaishankar as Tata Group's President, Global Corporate Affairs.
Mario Abdo Benitez, who represents Paraguay's long-dominant Colorado conservatives, won the 2018 Presidential Elections on April 22, 2018.
Canada and the European Union will together host the world's first female foreign ministers' meeting on September 21, 2018 in Canada. The meeting will be held for 2 days.
The World Book and Copyright Day was observed across the world on April 23, 2017 to highlight the power of books and to promote UNESCO's vision of knowledge societies that are inclusive, pluralistic, equitable, open and participatory for all citizens. This year, UNESCO designated Athens, Greece as the World Book Capital for 2018.
India won 10 gold medals at 8th South Asian Judo Championship in Lalitpur, Nepal.
Regards
Team Exampundit
We are sorry that this post was not useful for you!
Let us improve this post!
Tell us how we can improve this post?