Hello and welcome to exampundit. Here are the Daily One Liner Current Affairs 20 April 2018. These are important for revision.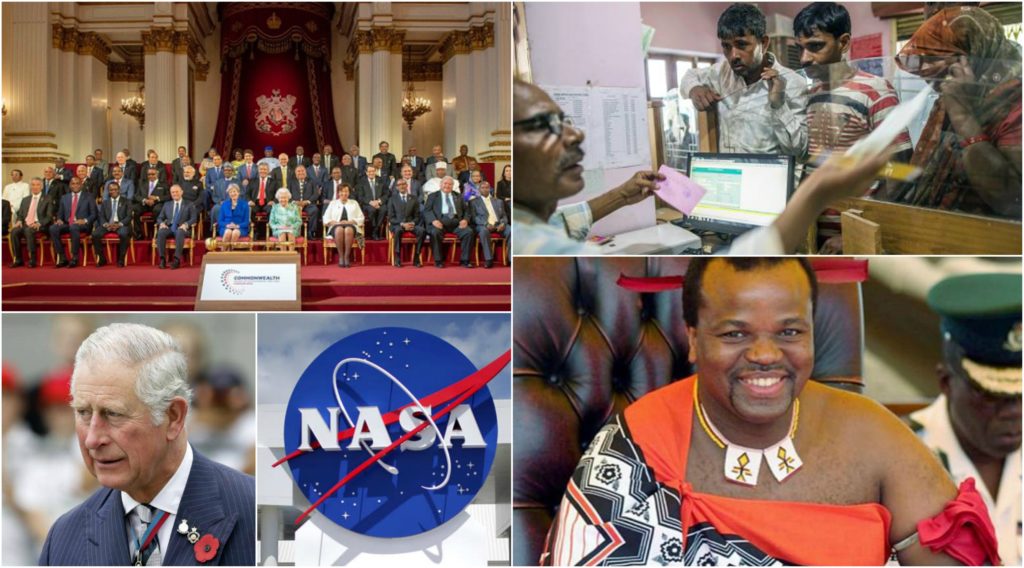 Financial
---
The World Bank on April 19, 2018 released the Global Findex Report 2017 stating that though Financial Inclusion is on the rise globally, gaps still remain there across the countries. Men still are ahead of women to have an account in a bank. Despite having a relatively high account ownership, India claims a large share of the global unbanked population, after China. Over 190 million Indian adults still do not have a bank account.
Non-financial
---
The Union Government has asked states to allow drivers to use private licence for driving taxis and light vehicles for commercial purposes.
The Indian Olympic Association has decided to bid for the 2026 Youth Olympics as well as the 2030 Asian Games and the 2032 Summer Olympics.
The Mumbai Football Arena, the new hub of Indian football, will play host to the inaugural edition of the four-nation Intercontinental Cup, which is slated to be held from June 1 to June 10, 2018.
Swaziland's King Mswati III, Africa's last absolute monarch, on April 19, 2018 officially changed the name of his country to the 'Kingdom of eSwatini'.
Syria has returned to France the prestigious Legion d'honneur presented to Syrian President Bashar al-Assad.
Nepal's government on April 19, 2018 honoured two climbers who were the first to scale Mount Everest without supplementary oxygen 40 years ago. Italian Reinhold Messner and Austrian Peter Habeler had reached the summit without the use of supplementary oxygen, while others on their team used bottled oxygen.
Prince Charles will be the next head of the Commonwealth, succeeding, his mother Queen Elizabeth.
Miguel Diaz–Canel was formally named as the new President of Cuba on April 19, 2018.
The US Senate on April 20, 2018 confirmed the appointment of Jim Bridenstine as the Administrator of the National Aeronautics and Space Administration (NASA), the US space agency. The Senate voted 50-49 in favour of Bridenstine.
Swedish musician Tim Bergling, popularly known as Avicii, has passed away at the age of 28.
Regards
Team Exampundit
We are sorry that this post was not useful for you!
Let us improve this post!
Tell us how we can improve this post?