Hello and welcome to ExamPundit. Here are the Important Current Affairs Update of 9th September, 2015. These are important for the upcoming IBPS PO V.
Finance/Industry
–
100% FDI through
automatic route in white labelled ATMs okayed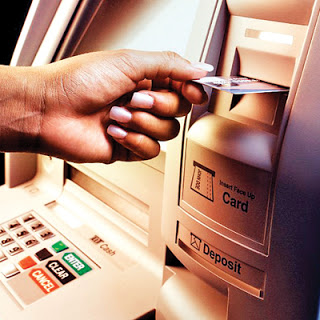 The Union Cabinet has approved the proposal to allow 100 per
cent foreign direct investment (FDI) in white labelled automated teller
machines (ATM) through the automatic route.
The decision is likely to result in faster growth of the
white labelled ATMs–set up by private non-banking entities—as flow of foreign
funds will now get expedited.
"The Cabinet approved 100 per cent FDI in white labelled
ATMs through the automatic route (instead of through government approval
route)," Finance Minister Arun Jaitley said at a press briefing following the
Cabinet meeting on Wednesday.
The government's decision is primarily aimed at improving
financial inclusion as such ATMs are also set up in smaller towns and cities.
The Cabinet, however, did not take up the long-pending
proposal for allowing foreign and domestic companies with manufacturing units
in India to sell their products on-line through e-commerce platforms directly
to consumers.
Govt launches online
training programme "Niryat Bandhu @ Your Desktop" for potential
exporters
The Commerce Ministry has launched an online certification
programme to reach out to potential exporters and mentor them through
orientation, counselling sessions, and individual facilitation.
`Niryat Bandhu @ Your Desktop' launched by Commerce
Secretary Rita Teaotia on Wednesday aims to get a larger number of Indians into
international trade and boost exports from India, an official release said.
"This programme would serve the twin objectives of 'Digital
India' and 'Skill India'," the release added.
The Directorate-General of Foreign Trade (DGFT) under the
Commerce Ministry already runs a Niryat Bandhu Scheme under which potential
exporters and importers undergo training by physically attending classes. A
total of 18,000 people were trained under the scheme in 2014-15.
The online programme, also to be run by the DGFT, is
expected to reach out to many more. "This online programme would enable them
(the candidates) to learn the essentials of export import business from the
comfort of their homes, through direct live transmission of the lessons on
their desktops. The sessions would be followed up by online question answer
sessions where they can address their concerns with reputed experts from the
Indian Institute of Foreign Trade (IIFT)," the release said.
YES Bank to set up
its largest services facility in Chennai
Yes Bank is planning to raise around $1 billion in 2016 to
support its growth plans.
Speaking on the sidelines of Tamil Nadu Global Investors
Meet at Chennai today, Rana Kapoor, founder & CEO, Yes Bank said that last
year the lender had raised half a billion dollars and considering the 25-27 per
cent growth it is planning to raise $1 billion next year.
He also announced setting up of largest ever operations
management and services delivery facility in Ambattur, Chennai with an
investment of around Rs 125 crore and it will be spread over 4 lakh sq ft to
employ 9,000 employees at full capacity and by 2020 it will be increased to
12,000.
The centre would support the proposed expansion of the
lender's branch network. Currently, the bank has 700 branches and is planning
to take it to 1,500 by March 2018 and then to 2,500 by 2020.
BSE has highest
number of listed companies in the world: WFE
The World Federation of Exchanges (WEF), in the first week
of September 2015, announced that the Bombay Stock Exchange (BSE) has the
highest number of listed companies in the world.
By the end of June 2015, a total number of 5689 companies
were listed with the BSE. However, out of 5689, only one company was a foreign
company.
The National Stock Exchange of India (NSE) had 1750 listed
companies by the end of June 2015.
Though BSE leads the world in terms of listed companies,
Shanghai stock exchange of China (having 1070 companies) was at the top in
terms of value of share trading with 30 trillion US dollars worth transactions
in June 2015.
World Federation of Exchanges is based in London, United
Kingdom.
Union Cabinet
approved Sovereign Gold Bonds Scheme to reduce dependence on physical gold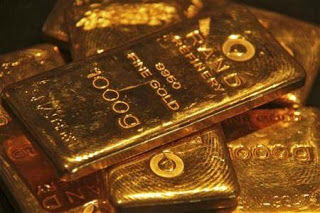 The Union Cabinet on 9 September 2015 gave its approval for
the Sovereign Gold Bonds Scheme.
The purpose of the scheme is to reduce the demand for
physical gold and to shift part of the estimated 300 tons of physical bars and
coins purchased every year for investment into Demat (Dematerialised) gold
bonds.
Features of
Sovereign Gold Bonds Scheme
Bonds will be issued on payment of money and would be linked
to the price of gold.
The sell would be restricted to resident Indian entities and
each entity cannot buy more than 500 grams per person per year.
The bonds will be issued in denominations of 2, 5 and 10
grams of gold or other denominations.
The cap on bonds that may be bought by an entity would be at
a suitable level, not more than 500 grams per person per year.
India
–
Union Government
inaugurated New production facility for producing prosthetic systems
The Union Minister for Social justice and Empowerment
Thaawar Chand Gehlot on 8 September 2015 inaugurated the new production
facility for producing affordable lower limb prosthetic systems. The facility
was launched under the Make In India initiative with an estimated cost of 6
Crores rupees.
For this, Artificial Limbs Manufacturing Corporation of
India (ALIMCO) signed the Transfer of Technology (ToT) and Technical &
Consultancy Services agreement with multinational company Ottobock for mass
manufacturing of new generation Lower limb prosthetic systems for PwDs (Persons
with Disabilities).
Jharkhand Government
approved the formation of Anti-Terrorism Squad in State
The Jharkhand Government on 8 September 2015 approved the
formation of an Anti-Terrorism Squad (ATS) in the state. The State cabinet also
gave its approval to create 243 ATS posts.
The ATS will be headed by an official of the rank of
Superintendent of Police and will have six DSP and 11 Inspectors in it. The
police will get full cooperation in meeting internal security challenges as
government's priority is to provide security to the people of the state.
Jharkhand has turned into a haven for terrorists, the two
terrorists involved in the 2002 American Centre attack in Kolkata were from
Jharkhand itself, however, they were killed in a gun battle with security
forces in Hazaribagh district.
Haryana banned
manufacture, storage, sale of gutka, pan masala in the state
Haryana Government in first week of September 2015 issued a
complete ban on manufacturing, storage, distribution and sale of gutka, pan
masala, flavoured or scented tobacco, kharra and other similar products
containing tobacco. The decision was taken in interest of public health.
The Food and Drugs Administration (FDA) issued notification
in this regard. The notice prohibits the sale and purchase of tobacco products
for one year starting from 3 September 2015.
India, Bangladesh
Agree on Fast Repatriation of Fishermen
India and Bangladesh today agreed on expeditious
repatriation of the fishermen who stray into each other's territorial waters.
The agreement was reached at a meeting visiting Bangladesh
Chief of Army Staff Gen Abu Belal Muhammad Shafiul Huq had with Home Minister
Rajnath Singh.
The issue of fishermen drifting unwittingly into each
other's territorial waters was discussed at the meeting and it was agreed that
the return of such people to their respective countries should be expedited, an
official statement said.
The Home Minister appreciated the cordial implementation of
the Land Boundary Agreement between the two countries.
On the issue of people of enclaves exchanged under LBA
wanting to shift to India by disposing off their immovable property, it was
pointed out by the Bangladesh delegation that the joint working group of the
two countries is seized of the matter.
Appointments
–
J. Manjula Appointed
as DRDO's First Woman Director General
Defence Research and Development Organisation (DRDO) today
said it has got its first woman Director General with the appointment of J
Manjula as Director General, Electronics & Communication Systems cluster.
She has assumed charge from distinguished scientist and
Director General Dr K D Nayak, who was holding Additional charge as Director
General Electronic & Communication Systems, DRDO said in a release.
Manjula has the honour of being the first woman Director
General of DRDO cluster. She has been leading Defence Avionics Research
Establishment (DARE), an establishment of DRDO, as a Director since July 2014,
it said.
Manjula is an alumna of Osmania University and a practising
electronics and communications engineer.
DRDO said she has served in Defence Electronics Research
Laboratory, Hyderabad, for more than 26 years in the area of Integrated
Electronic Warfare.
Hrithik Roshan's HRX
signs on Tiger Shroff as brand ambassador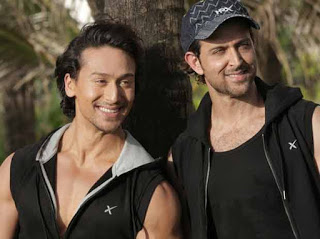 Marking a first in the industry, fitness and sportswear
brand HRX, owned by actor Hrithik Roshan, has signed on another celebrity as an
endorser. Tiger Shroff, who had a dream debut in the form of Heropanti last
year, will be seen as the face of HRX's campaign that takes inspiration from
dance and fitness.
HRX started operations in 2013 with an e-commerce only
launch on Myntra.com. The brand is currently available on its launch platform
Myntra and Flipkart, but will be seen in physical retail outlets in the next
fiscal. It currently has a range of sports and fitness wear (for men), footwear
and launched a range of deodorants earlier this year.
Shroff has been signed on for a multi-year contract at
roughly Rs 1 to 1.5 crore a year. This is Shroff's first major brand
endorsement.
Awards
& Honors –
Muziris Heritage
Project bags PATA gold award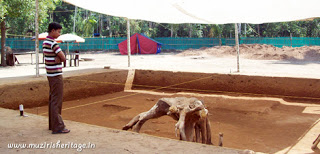 Muziris Heritage Project of Kerala Tourism has bagged the
Pacific Asia Travel Association (PATA) gold award for 2015 under the heritage
category.
PATA awards bring into limelight the extraordinary works of
travel and tourism stakeholders in the Asia Pacific region. This year's awards
were given away at the 38th edition of PATA Travel Mart held here.
The PATA citation said the Muziris Heritage Project entailed
the involvement of multiple government departments as well as research and
academic institutions.
The project focuses on sustainability and involvement of
local community with a master plan following international guidelines such as
Unesco charters on heritage conservation. The project has been implemented
without tampering the region's rich biodiversity, strong social structure and
healthy ecosystem.
Sports
–
Australia's Brad
Haddin retires from Test cricket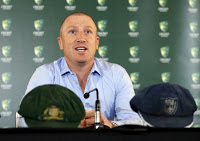 Australia wicketkeeper Brad Haddin announced his retirement
from first class cricket on Wednesday, following Michael Clarke, Shane Watson
and Chris Rogers in stepping down from tests in the wake of the Ashes series
defeat.
The pugnacious 37-year-old, who retired from one day cricket
after Australia's World Cup triumph earlier this year, kept wickets in 66
tests, scoring 3,266 runs at an average of 32.98 and taking 262 catches with
eight stumpings.
With Adam Gilchrist his predecessor, Haddin had to wait
until he was 30 until he played his first test against West Indies in 2008.
He lost his place in the side in 2012 when he stood down
from the tour of West Indies for personal reasons but returned in early 2013.
World
–
Pakistan SC ordered
adoption of Urdu as official language
Supreme Court of Pakistan on 8 September 2015 ordered
immediate adoption of Urdu as official language of the country. With this
order, Urdu will be used as an official language at the government offices of
Pakistan.
The order was passed by a three member bench headed by Chief
Justice Jawwad S Khawaja while delivering judgment in a case. The petitioner
Advocate Kokab Iqbal through his petition wanted promotion and implementation
of the national language.
The Court also ruled that under the 1973 Constitution it is
must to adopt Urdu as official language.
Daily
Expected Questions on Stock GK:
1. Cooperage Football
Stadium is located in which city?
– Mumbai
2. Which of the
following city is known as the Tea City of India?
– Dibrugarh
3. Vadodara is
located on the banks of which river?
– Vishwamitri River
4. What is the
currency of Ghana?
– Ghanaian cedi
5. Mejia Thermal
Power Station is located in which state?
– West Bengal
6. Balram Das Tandon
is the governor of which Indian state?
– Chhattisgarh


Regards
Team ExamPundit
Sponsored

(adsbygoogle = window.adsbygoogle || []).push({});
Books For 2015 Banking/Insurance Exams


EP Recommends: Practicemock Free Mock Tests