Hello and welcome to ExamPundit. Here are the Important Current Affairs of 9th October, 2015. These are very Important for the upcoming IBPS PO V Mains and IBPS Clerk Exam 2015.
Finance/Industry
–
HDFC Bank launches
nationwide campaign to go digital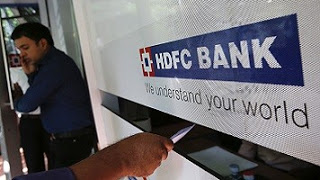 Private sector lender HDFC Bank today launched a nationwide
campaign to position itself as a premier digital bank.
"Integrated, nationwide brand campaign 'Har Zaroorat
Poori Ho Chutki Mein, Bank Aapki Mutthi Mein… the campaign will reinforce
bank's position as India's premier digital bank," HDFC Bank said in a
statement.
The three-month long campaign delves into HDFC Bank's
products and offerings.
The offerings include Instant Accounts, 1-click payments,
1-click shopping, 10-second loans, Quick investments – all of which are
digitally accessible.
Customers can use mobile phones and the Internet in order to
save time, paperwork and needless hassles such as visiting bank branches, the
bank said.
Gannett Co agreed to
acquire Journal Media for 280 million US dollars
A publicly traded media holding company, Gannett Company,
Inc., on 7 October 2015 reached an agreement to acquire newspaper company
Journal Media Group for approximately 280 million US dollars. After the
agreement, Gannett will have control of publications in more than 100 local
markets in the United States.
Under the terms of the transaction, Journal Media Group
shareholders will receive cash of 12 US dollars per share in cash. Gannett will
finance the transaction through a combination of cash on hand and borrowings
under Gannett's 500 million US dollars revolving credit facility.
China launched the
first phase of China International Payment System
China on 8 October 2015 launched the first phase of China
International Payment System (CIPS), a milestone in bolstering Yuan's global
usage and furthering cross-border clearing of its currency from the Chinese
mainland instead of offshore centres abroad.
The launch of the CIPS was expected to boost the Shanghai
Free Trade Zone (FTZ) launched in 2013 as a test bed for new reforms.
Developed and administered by the People's Bank of China,
CIPS enables market participants outside China to clear Yuan transactions with
their Chinese counterparts directly from 9 am to 8 pm.
The CIPS provides capital settlement and clearing services
for cross-border Yuan transactions for financial institutions domestically and
abroad.
Days
–
World Post Day
observed globally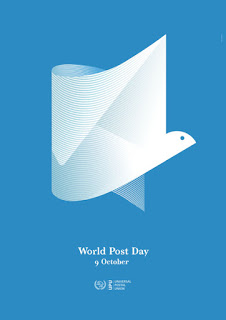 World Post Day was observed globally on 9 October 2015 with
the theme Posts claim their place in the changing communication landscape. The
day marks the date of establishment of Universal Postal Union (UPU) in 1874 in
Bern, Switzerland.
The UPU was the start of global communications revolution,
allowing people could write to others all over the world.
World Post Day is observed to create awareness of the role
of the postal sector in people's and businesses' everyday lives as well as its
contribution to the social and economic development of countries.
The celebration encourages member countries to undertake
programme activities aimed at generating broader awareness of their Post's role
and activities among the public and media on a national scale.
World Post Day
celebrations in India
In India, the day is celebrated as a part of the National
Postal Week and it continues till 15 October. This week is observed in
different forms and they are
11 October – Savings Bank Day
12 October –Mail Day
13 October –Philately Day
14 October – Postal Life Insurance Day
15 October – Business Development Day
World Egg Day
Observed across the world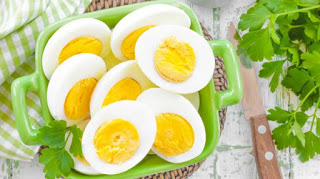 20th World Egg Day was observed on 9 October 2015 across the
world. The Day is a unique opportunity to help raise awareness of the benefits
of eggs and is celebrated in countries all around the world.
Countries all around the world celebrate the day by
highlighting the benefits of eggs. Festivals, charitable events and city
celebrations form part of the celebrations of the day for recognition of this
small but mighty food source. Eggs are the source of life and a symbol of
fertility.
Now part of the World Egg Organisation, World Egg Day
provides the perfect platform for reminding us all of the many health benefits
of eating eggs.
World Egg Day was established at the International Egg
Commission (IEC) Vienna 1996 conference when it was decided to celebrate World
Egg Day on the second Friday in October each year.
World Sight Day
observed on 8 October with theme Eye care for all
World Sight Day (WSD) was observed on 8 October 2015 with
theme Eye care for all. The global event is observed to draw attention on blindness
and vision impairment.
The Day is an annual day of awareness held on the second
Thursday of October, to focus global attention on blindness and vision
impairment.
The day was originally initiated by the SightFirstCampaign
of Lions Club International Foundation in 2000. WSD is co-ordinated by
International Agency for the Prevention of Blindness (IAPB) under the VISION
2020 Global Initiative.
2015 is the third year of the WHO Global Action Plan.
India
–
Tata Power launched
LED tube light scheme in Mumbai
Tata Power, India's largest integrated power company, on 8
October 2015 launched LED tube light scheme in Mumbai for its residential
consumer. Under the scheme, Tata will provide five lights to each household at
525 rupees per piece against market price of 1325 rupees.
The scheme aims at encouraging the residents in Mumbai to
adopt energy efficient lights, thus, saving power.
Tata Power has initiated the scheme in collaboration with
Osram India, a German MNC and one of the two leading light manufacturers in the
world. The initiative is a part of the demand side management programme to
promote the use of highly efficient LED technology amongst households.
AP Govt signs pacts
with SBJ Cleantech, Gamesa for solar, wind power projects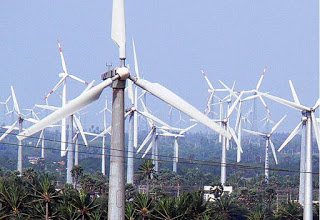 In a major boost to renewable energy sector, the Andhra
Pradesh Government has inked memorandums with several companies with a total
investment outlay potential of Rs. 19,000 crore.
SBJ Cleantech, a joint venture of SoftBank Corporation of
Japan, Foxconn Technology Group of Taiwan and Bharti Enterprises; Gamesa, the
Spanish wind turbine maker, and Accinona Energia signed separate agreements for
setting up solar and wind power projects in the State.
The three-way venture of SBJ Cleantech has outlined plans to
develop 2 Giga Watt solar (2000 MW) and One Giga Watt (1000 MW) wind power
projects.
Wind power companies Gamesa, Suzlon, Regen Power and Renew
Power have outlined their plans for over the next five years, which includes
wind power projects and turbine facilities.
The Chief Minister, N Chandrababu Naidu, has assured
strengthening of transmission network and wanted the developers to bring down
the cost to Rs. 4 per unit from Rs. 6 now.
Andhra Pradesh CM
inaugurates 'e-pragati'
The new Andhra Pradesh will create the right eco system for
the IT companies and they should invest in the State to create a win-win
situation for both, according to the Chief Minister, N Chandrababu Naidu.
He was speaking here on Friday after inaugurating e-pragati,
an e-governance initiative of the State Government. The project is to completed
in two years at a cost of Rs. 2,398 crore. It is a single integrated platform
encompassing all government services and linking all government departments.
The Chief Minister said that "it is a citizen-centric
project providing smart and unobtrusive government and it will be a very
important tool in the development of the State in the coming years. It will be
a model for other states to follow."
Financing the project would not be a problem, as the project
would result in a saving of Rs. 1,500-2,000 crore in different departments, he
said. He complimented Wipro and other IT companies associated with the project
and sought their co-operation.
Awards
& Honors –
Tunisian National
Dialogue Quartet won the Nobel Peace Prize 2015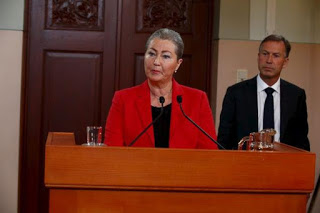 Tunisian National Dialogue Quartet won the Nobel Peace Prize
2015. It was announced by the Kaci Kullman Five, Chairman of the Norwegian
Nobel Committee on 9 October 2015.
It was awarded for its decisive contribution to the building
of a pluralistic democracy in Tunisia in the wake of Jasmine revolution of
2011.
The Quartet was picked from the pool of 273 nominees with
German Chancellor Angela Merkel and Pope Francis among the list of top
contenders to win the prize.
The first Nobel Peace Prize was awarded jointly in 1901 to
Jean Henry Dunant, founder of International Committee of Red Cross and French
peace activist and economist Frederic Passy.
A R Rehman chosen for
2015 Hridaynath Mangeskar Award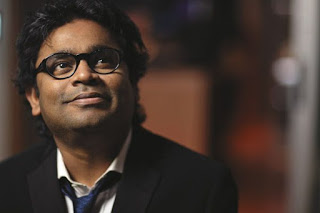 A R Rehman was on 8 October 2015 chosen for the 2015
Hridaynath Mangeskar Award.
The Academy award winning music composer and singer was
chosen by the Hridayesh Art for his contribution to the Indian music in his
career spanning over two decades.
He is expected to receive the award from veteran film maker
Subhash Ghai on 26 October 2015 at a function in Mumbai.
List
–
Forbes Asia's Richest
Families list released
Forbes on 7 October 2015 released the inaugural list of
Forbes' 50 richest families in Asia. The list was topped by Lee (Byung-Chull)
family of South Korea with 26.6 billion dollar. The revenue of Lees of Samsung
Group in 2014 was equivalent to 22 percent of South Korea's GDP.
Forbes on 7 October 2015 released the inaugural list of
Forbes' 50 richest families in Asia. The list was topped by Lee (Byung-Chull)
family of South Korea with 26.6 billion dollar. The revenue of Lees of Samsung
Group in 2014 was equivalent to 22 percent of South Korea's GDP.
Indian families in
the list includes
Ambani family of Reliance Group was ranked at 3rd position
with combined wealth of 21.5 billion dollar
Premji family of Wipro was ranked at the 7th position with
combined wealth of 17 billion dollar
Mistry family of Shapoorji Pallonji Group was ranked at 10th
position with wealth of 14.9 billion dollar
Appointments
–
Former FMC director
appointed as Sebi ED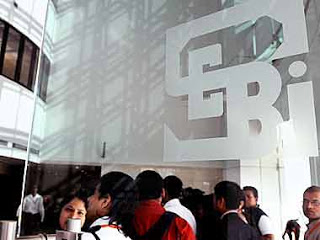 The Former Director of the Forward Markets Commission (FMC),
SK Mahanty from the 29th September started serving as the Executive Director
(ED), at Securities and Exchange Board of India (Sebi).
As ED he has been posted in the Commodity Derivatives Market
Regulation Department. The department was created post the Sebi-FMC merger and
is being headed by the Whole Time Member, Rajeev Kumar Agarwal.
Mahanty is from the Indian Revenue Services and served in
various departments of Income Tax.
Obituaries
–
Bollywood's veteran
music composer Ravindra Jain dies at 71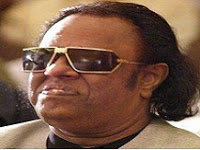 Veteran music director Ravindra Jain, known for composing
soulful music for films such as Geet Gata Chal and Chitchor , passed away on
Friday after prolonged illness. He was 71 years old.
Jain, who had been keeping unwell for some time, was
undergoing treatment at Lilavati Hospital in Mumbai's Bandra. He was suffering
from a kidney complication due to a urinary infection. He had been on ventilator
and put on 24-hour dialysis.
Jain has to his credit films that set records on the
box-office — many of them silver, golden, platinum and diamond jubilee ones,
such as Saudagar, Chor Machaye Shor, Tapasya, Ankhiyon ke Jharokhon Se, Dulhan
Wahi Jo Piya Man Bhaaye, Pati Patni aur Woh, Insaaf Ka Tarazoo, Fakira, Aatish,
Ram Bharose, Do Jasoos, Nadiya Ke Paar, Brij Bhoomi, Paheli, Salaakhen,
Pratighat, Yeh Aag Kab Bujhegi, Paramveer Chakra, Ram Teri Ganga Maili and
Heena .
Popular Filipino
Entertainer Elizabeth Ramsey Dies at 83
Elizabeth Ramsey, a popular Filipino singer, comedian and
actress who entertained crowds with racy gags and a raspy voice, has died. She
was 83.
Her daughter, Jaya Ramsey, said in a Facebook post that
Ramsey died in her sleep Thursday, two months after suffering a stroke.
Ramsey entered the local entertainment world after winning a
singing contest in the late 1950s and later became known as the Philippine
Queen of Rock and Roll and Original Queen of Comedy.
She appeared in many television shows and movies and was
nominated for a best supporting actress award in 1964. She also performed for
the large ethnic Filipino communities scattered around the United States.


Regards
Team ExamPundit
Sponsored

(adsbygoogle = window.adsbygoogle || []).push({});
Books For 2015 Banking/Insurance Exams

Average rating / 5. Vote count:

EP Recommends: Practicemock Free Mock Tests