Hello and welcome to ExamPundit. Here are the important current affairs from 9th April, 2015.
Why Exam Pundit Current Affairs are So Late? – Asked in E-mails several times.
Because we search through various news websites along with The Hindu to make sure we do not miss out any important news of the day.
Appointment
–
Dr. Nasim Zaidi
appointed as Chief Election Commissioner of India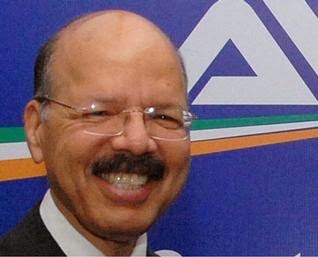 President of India, Pranab Mukherjee on 9 April 2015
appointed Dr. Nasim Zaidi as the Chief Election Commissioner (CEC). He will
assume the charge of office of the CEC with effect from 19 April 2015.
Zaidi is the 20th CEC of India and will succeed Harishankar
Brahma who will demit his office on 18 April 2015.
He will have tenure up to July 2017 when he attains the age
of 65, the upper age limit under the Constitution for holding the post.
Zaidi is the senior-most Election Commissioner after
Harishankar Brahma and he was appointed as CEC following the convention in
which the senior-most EC is appointed as the CEC.
Dr. Nasim Zaidi carries a rich experience of working in
regulatory framework both at national & international levels.
India
–
PM Modi embarks on
3-nation tour: Germany, France & Canada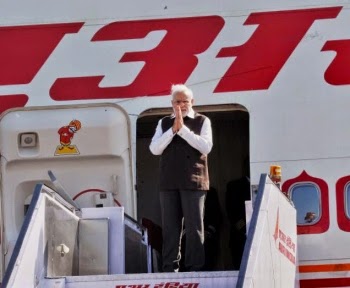 With focus on getting investments and technology, Prime
Minister Narendra Modi today embarked on a three-nation tour of France, Germany
and Canada during which talks will be held on a range of issues including civil
nuclear and defence.
France will be the first destination of his nine-day tour.
During his stay in Paris, Modi will hold talks with
President Francois Hollande and meet business leaders. The focus of talks will
be civil nuclear, defence and trade.
A highlight of the four-day stay in France will be a boat
ride by Modi and Hollande, which is being described as 'naav pe charcha' (chat
on boat). Earlier, Modi has had 'chai pe charcha' (chat over tea) with foreign
leaders, including President Barack Obama during his visit here in January.
In France, the Prime Minister will also visit the World
War-I memorial and pay tributes to about 10,000 Indians who lost their lives while
fighting alongside France.
He will also visit UNESCO headquarters, Airbus facility and
French space agency office.
India is hoping that French companies will participate in
the 'Make in India' programme initiated by Modi.
From France, Modi will travel to Germany where again
business and technology will be the focus with intent of attracting participation
in 'Make in India'.
He will first visit the Hannover Fair where India is a
partner country this year. About 400 Indian companies are participating in the
fair which will see the presence of about 100-120 Indian CEOs besides about
3000 German delegates.
Govt Renames Its
e-Visa Scheme to 'Visa Online'
With some international visitors misconstruing government's
much-touted tourism initiative 'Visa on Arrival' (VoA) to be a scheme which
guarantees visa on landing, the Tourism Ministry has decided to rename it to
'Visa Online' in an effort to end the confusion.
The Tourism Ministry has approached the Union Home Ministry
for the purpose, ministry officials said today.
The e-Visa facility is available to visitors from about 44
countries. Applicants from the eligible countries can apply online minimum four
days in advance of the date of arrival.
However, since it was promoted as 'Visa on Arrival', some
international visitors misunderstood the scheme and assumed that they will
receive their visas on landing. Since they hadn't applied in advance, they had
to return back home.
Tourism Secretary Lalit K Panwar said that the issue of VoA
has been taken up with the Home Ministry.
Greenpeace India
Loses License for 6 Months, Foreign Funds Blocked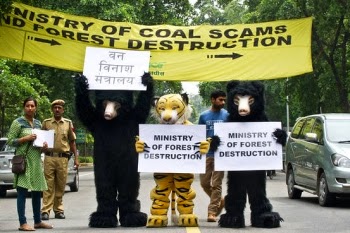 The government today blocked foreign fundings to Greenpeace
India with immediate effect by suspending its licence for six months and served
a notice to the NGO asking why its registration should not be cancelled.
The decision was taken by the Home Ministry after it was
found that the NGO has "prejudicially affected the public interests and
economic interests of the country in violation" of the Foreign
Contribution Regulation Act.
The foreign fundings to Greenpeace India have been blocked
by suspending the NGO's licence for 180 days, it said.
The Home Ministry also said that licence of Greenpeace India
will be cancelled permanently if the NGO fails to make a satisfactory presentation
to the government.
With government tightening norms of fundings to NGOs,
security agencies have alleged that nearly 200 foreign donors were indulging in
money laundering under the garb of donating money to some of these
organisations.
Rajasthan and Vedanta
Group signed a MoU to improve 3056 Anganwadi Centres in five districts
State Government of Rajasthan and Hindustan Zinc, a Vedanta
group company on 8 April 2015 signed a Memorandum of Understanding (MoU) to
improve 3056 anganwadi centres in five districts. The selected five districts
are Udaipur, Chittorgarh, Bhilwara, Rajsamand and Ajmer.
The anganwadi centres will be improved in five years under
the Integrated Child Development Scheme (ICDS) which will benefit around 90000
children in these five districts.
As per the MoU
signed
About one thousand centres will be converted into model
anganwadis in 5 years, that is, 200 anganwadis a year would be converted into
model Anganwadis.
The centres will be renovated and provided with uniform,
child-friendly toilets, water filters, play materials, story painting on inside
wall and others
They will get new utensils and smokeless stoves in the
kitchen.
Finance/Economy
–
Moody's upgrades
India's rating outlook to positive
Global ratings agency Moody's on Thursday reaffirmed India's
rating at Baa3 but raised the rating outlook to 'Positive' from 'Stable'.
India, however, remains at the last rung of investment grade by all agencies.
Moody's is the first rating agency that has given India a
positive outlook. The driver for the rating outlook change, said a Moody's
release, is its view that there is an increasing probability that actions by
policy makers will enhance India's economic strength.
The Moody's release, however, said that a rating upgrade
would be possible only if in the coming months evidences emerge that the
efforts made to enhance growth and stabilise economic and institutional reforms
are indeed succeeding. However, there will be a downgrade, it added, if
economic, fiscal and institutional strengthening appeared unlikely, or banking
system metrics remained weak or balance of payments risks rose.
Centre comes out with
draft rules for auction of mineral
The Central Government has formulated the draft rules for
mine auctions and proposes to electronically auction two types of
licences/leases — Mining Lease and a Composite License.
Both leases will require state governments to identify,
demarcate and geo-reference the area which will go under the hammer. The
proposals are part of the draft of 'The Mineral (Auction) Rules, 2015'.
The draft rules were made public on Wednesday with the Mines
Ministry seeking comments by April 23.
State governments could also be required to obtain the green
clearances and acquire all the land that it doesn't own in the proposed area.
Similar to e-auction of coal blocks, there will be a two
staged bidding where bidders will have to give an initial price offer at the
technical stage of bidding. The highest such initial price offer will be the
floor price for the e-auction in the financial bid stage.
The bidding parameters will be based on a production linked
revenue sharing model. Bidders will have to quote a percentage of the revenue
as the bidding parameter.
SEBI raised the limit
for currency derivatives trades to 15 million US dollar
Securities and Exchange Board of India (SEBI) on 8 April
2015 raised the transaction limit in exchange traded currency derivatives to 15
million US dollars for both foreign and domestic investors without having any
underlying exposure. Earlier, the limit was 10 million dollars.
SEBI issued the circular after Reserve Bank of India (RBI)
on 1 April 2015 notified the revision.
The capital market regulator, SEBI in a circular said that
the Foreign Portfolio Investors (FPIs) and domestic clients can take position
(long and short) in foreign currency up to 15 million US Dollars or equivalent
per exchange.
Business
Deals –
Flipkart partners
with Mumbai Dabbawalas for last-mile delivery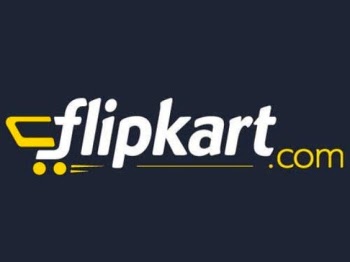 In a move to strengthen the last-mile delivery of goods to
consumers, India's leading online retailer Flipkart has partnered with the
Dabbawalas of Mumbai, the company has said in a statement.
According to Flipkart, they will partner with the company's
delivery network, eKart Logistics. As of now, one union of the Dabbawalas will
collect Flipkart shipments from the delivery hubs and deliver it to customers
while picking up their dabbas.
Apart from roping in Dabbawalas for last-mile delivery, the
Flipkart also appointed former head of Google's Android One engineering group,
Peeyush Ranjan, as a senior vice-president and head of Engineering. Mr. Ranjan,
a former head of Google India's R&D section, is presently based at
Mountainview, California. He has also managed Motorola's value devices
engineering group. In his new role at Flipkart, Mr. Ranjan will work closely
with Mukesh Bansal, who is the head of Flipkart Commerce Platform.
Index
–
India ranks 101th in
Social Progress Index, 93 in GDP per Capita Index
Out of 133 countries rated on indicators of well-being such
as health, water and sanitation, personal safety, access to opportunity,
tolerance, inclusion, personal freedom and choice India has secured the 101th
place.
This is lower than India's rank, of 93, for GDP per capita
income.
Even Nepal and Bangladesh rank higher than India on the
Social Progress Index (SPI) ratings to be released globally on Thursday.
Norway has bagged the first rank; the U.S. is at the 16th
place.
On the parameter 'Tolerance and inclusion' India ranks 128th
and is at the 120th place on 'health and wellness' that, says economist and
executive director of the SPI, Michael Green, is the toughest parameter for a
country to excel at.
As a country becomes richer while tackling sanitation and
water becomes easier, tougher challenges emerge such as air pollution and
obesity.
The U.S. despite its high levels of spending on health and
wellness ranks 68th.
Awards
–
Gopaldas Neeraj, Uday
Pratap Singh conferred with Sahitya Shiromani Samman of Uttar Pradesh
Uttar Pradesh Government on 8 April 2015 conferred Sahitya
Shiromani Samman on noted Hindi poet Gopaldas Neeraj and veteran Hindi litterateur
Uday Pratap Singh.
Along with the award, the duo was given a cash prize of 21
lakh rupees.
Chief Minister of Uttar Pradesh Akhilesh Yadav conferred the
award on Neeraj and Singh. Yadav also announced that Neeraj will be given
Rashtra Ratn-Sitara-e Hind award for his lifelong service to Hindi literature.
Beside this, Yadav also unveiled the poetry book of Gopal
Das Neeraj named Geetsri in Lucknow.
Indian Banker Suvro
Sarkar Named 'Retail Banker of the Year in Middle East'
An Indian banker in UAE has been named 'Retail Banker of the
Year in Middle East', a prestigious award given to global banking leaders for playing
an instrumental role in transforming retail bank operations.
IIM Calcutta alumnus Suvo Sarkar, Emirates NBD General
Manager for Retail Banking and Wealth Management, was awarded at the Asian
Banker Excellence in Retail Financial Services Awards 2015 recently held in
Singapore.
The award function is the largest retail banking gathering
in Asia.
The Retail Banker of the Year award is one of the highest
forms of recognition given to a global retail banking leader for playing an
instrumental role in transforming the bank's operations and also making a
strong impact on the wider retail banking landscape in a country.
The honour also recognises significant achievements over the
person's whole career, inspirational thought leadership towards the bank and
the entire industry, and his efforts to invest in staff development.
Sports
–
India moves to 147th
spot in FIFA rankings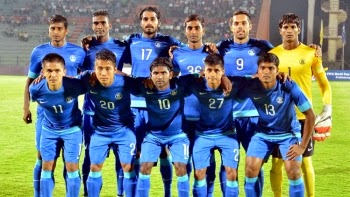 The Indian football team took a leap of 26 places to occupy
147th spot in the latest FIFA ranking on Thursday after scoring a win and a
draw against Nepal last month in the 2018 World Cup Qualifiers Round One.
India defeated Nepal 2-0 and drew 0-0 over the two legs on March 12 and 17 respectively to gain 87
average points from the previous month when it was lying at a lowly 173rd among
209 countries.
This was the best ranking for the Indian team in the FIFA
charts in nearly a year after its identical 147th in the May 2014 list.
India, who got a new coach in Stephen Constantine just
before the Nepal matches, now has 161 points to be placed at
24th among Asian countries. Among the SAFF countries, India
is at third spot behind Afghanistan (135th) and Maldives (141st).
The jump of 26 places was the third biggest in history for
India since the FIFA rankings started in 1993. The previous two biggest were 29
and 30 places in October 1993 and February 1996.
Overall, world champions Germany continued to be at the top
spot followed by runner-up Argentina, Belgium, Colombia and Brazil in the top
five slots.
Kings' Sim Bhullar
becomes first player of Indian descent to play in NBA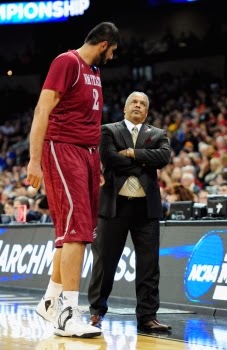 With 16.1 seconds remaining in Tuesday night's game against
the Minnesota Timberwolves, George Karl went to the end of his bench and
summoned Sim Bhullar, the 7-foot-5, 350-plus-pound center that the Kings
recently called up from their D-League affiliate to finish out the season.
With that quick trip to the scorer's table, an inbounds pass
after a made free throw, and a few seconds of garbage-time play in a 116-111
Kings win, Bhullar made NBA history, becoming the first player of Indian descent
ever to play in an NBA game.
Bhullar's status as a "non-resident Indian," a
designation that carries a stigma among many native Indians, introduces some
complicated questions about positioning, appropriation, marketing and
hypocrisy; Do yourself a favor and read Amar's piece on this over at SLC Dunk.
The gap between "of Indian descent" and
"Indian" has also led some observers to suggest the importance of
Bhullar's NBA call-up among Indian fans has been overstated; some young
Sacramento-area Sikhs seem to disagree, calling Bhullar's presence "very
historic" and "an inspiration."
World
–
India Elected to Four
Key Subsidiary Bodies of UN ECOSOC
India has been elected to four key subsidiary bodies of the
United Nations' agency on economic and social issues, continuing its impressive
record of winning elections at the world body.
India was elected by acclamation, a form of election that
does not use a ballot, to the subsidiary bodies of the UN Economic and Social
Council (ECOSOC) during its coordination and management meeting yesterday. With
the election wins, India maintained its 100 per cent record of winning
elections held in the United Nations Headquarters here.
It was elected, along with 13 other nations, to the
Executive Board of the United Nations Children's Fund (UNICEF) for a three-year
term beginning January 2016.
UNICEF addresses the needs of children with emphasis on
giving long-term benefits to children everywhere, particularly those in
developing countries.
India was also re-elected to the Executive Board of the
World Food Programme for the 2016-2018 term along with five other nations. WFP
is the food assistance arm of the UN which provides food assistance to around
90 million people in 80 countries in a year.
Obituaries
–
Jnanapith awardee
Tamil writer Jayakanthan died
Tamil novelist, short story writer and literary critic
Jayakanthan died in Chennai on 8 April 2015. He was 81. He is survived now by
wife, two daughters and a son.
Jayakanthan writings were mainly focused against social
injustices and economic inequality in the society. His writings earned him
Sahitya Akademi Award in 1972, Jnanpith in 2002 and Padma Bhushan in 2009.
He started writing from around 1953 in Tamil magazines such
as Saraswathi, Thamarai, Grama Uzhiyan and Anantha Vikatan and went on to
author about 40 novels and novellas along with several short stories, poems,
and articles.
His
autobiographies
Oru Ilakkiyavathiyin Arasiyal Anubavangal
Oru Arasiyalvathiyin Ilakkiya Anubavanga


Regards
Team ExamPundit
Sponsored

(adsbygoogle = window.adsbygoogle || []).push({});
Books For 2015 Banking/Insurance Exams