Hello and welcome to ExamPundit. Here are the Important Current Affairs of 8th September, 2015. These are important for the upcoming IBPS PO V Exam.
Finance/Industry
–
RBI cancels Sahara
India's para-banking license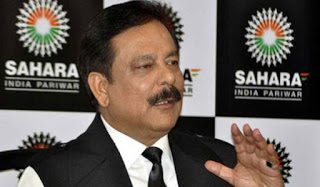 In a fresh setback to the beleaguered Sahara India Pariwar,
the Reserve Bank of India (RBI) has cancelled the license of its holding
company Sahara India Financial Corporation Limited (SIFCL), officials said on
Tuesday.
The action has been taken by the department of non-banking
supervision of the RBI, in Kanpur.
The move comes in wake of several irregularities and
ignoring financial rules and regulations by Sahara, an official further
informed.
The notice cancelling its license to conduction financial business
has been sent to the Kapurthala head quarter of the Sahara India.
The move is being seen as the `final nail` in the fortunes
of the once-fledgling company as the SIFCL was its core wing from which money
was collected through small time subscribers and then routed to other wings
such as media, real estate and others.
Doha Bank tied up
with Reliance ADA Group to generate business opportunities
Doha Bank on 7 September 2015 tied up with Anil Ambani-led
Reliance ADA Group to generate business opportunities in the Gulf Cooperation
Council nations and India. Saudi Arabia, Kuwait, the United Arab Emirates,
Qatar, Bahrain and Oman are part of the Gulf Cooperation Council (GCC).
The MoU is envisaged to provide tangible business
opportunities and further prospects for expansion for Doha Bank and Reliance
Group. It will also provide synergy in product development and congruence in
mutual infrastructure support.
This tie-up will open new horizons for business reciprocity
in financial services. It will include financial services initiatives with
Reliance Capital in the areas such as asset management, life and general
insurance and distribution of financial services.
Maharashtra
government to abolish LBT on petrol and diesel within 15 days
Maharashtra government on 7 September 2015 decided to
abolish the Local Body Tax (LBT) within 15 days on petrol and diesel. The
decision was taken to end the disparity between fuel dealers and other traders.
The decision came after discussions were held between the
state government and petrol/diesel pump owners over its imposition. Abolishing
LBT will cost the government exchequer 280 crore rupees.
However, the government will impose an alternate tax in
place of LBT.
Besides, the State Finance Minister Sudhir Mungantiwar
claimed that the fuel dealers are ready to accept the imposition of an
alternate tax in lieu of LBT. All they want is parity between all pump owners.
UBS cuts India's
growth forecast to 7.1% for FY16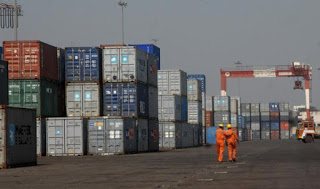 Swiss brokerage UBS has revised downwards India's GDP growth
projection for the current fiscal to 7.1 per cent from 7.5 per cent earlier on
account of weaker external demand prospects.
The global financial services firm has also lowered its
growth projection for financial year 2016-17 to 7.6 per cent from 8.3 per cent
earlier.
India's GDP growth rate slipped to 7 per cent in the
April-June quarter of 2015-16, from 7.5 per cent in the preceding quarter.
The downward revision in growth projection comes despite
lower oil prices, which were expected to provide a boost to Indian growth.
MCX Ltd,
IamSMEofIndia signed MoU to unveil benefits of Commodity Price Risk Management
The Multi Commodity Exchange of India Ltd (MCX) and
Integrated Association of Micro, Small & Medium Enterprises of India
(IamSMEofIndia) on 7 September 2015 signed a Memorandum of Understanding (MoU)
aimed at creating awareness among Micro, Small and Medium enterprises (MSMEs)
on the benefits of commodity price risk management.
This collaboration will encourage them to hedge on exchanges
and face competition adroitly. It will also disseminate in-depth knowledge
about the derivatives market and its benefits among MSMEs will lead to their
growth and development.
The small businesses are hubs of innovation and
entrepreneurship, they provide a varied range of products, but bear the brunt
of international commodity price movements. However, this collaboration will
enable and empower them to effectively manage their risks amidst unprecedented
uncertainty.
India
–
Andhra Pradesh
Government launched e-Pragati project to provide Integrated One Governance
The Andhra Pradesh government on 5 September 2015 launched
the AP State Enterprise Architecture (APSEA) e-Pragati project to bring all the
government services under one roof. The APSEA is a comprehensive architecture
to leverage the latest advances in e-governance tools.
The project is aimed at bringing together 745 government to
businesses, government to citizens, government to employees and government to
governments services offered by 33 departments and more than 300 government
agencies.
e-Pragati has been designed with an estimated investment of
2358 crore rupees of which the State will share 1528 crore rupees over a period
of three years.
The basic objective of this project is to move away from the
piecemeal approach and provide an integrated One governance that will be
citizen-centric, transparent and effective.
First-ever Census on
India's Leopard presented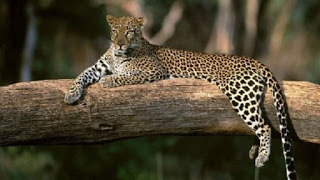 Lead scientist of the tiger census Yadvendradev V Jhala in
first week of September 2015 presented first ever data on India's leopard. The
team shows availability of around 7910 of leopards across India, except the
northeastern region of India.
Based on the data covered, the team estimates leopard
population to be around 12000 to 14000.
The very first leopard count of India was presented by Jhala
at Wildlife Institute of India's annual research seminar in Dehradun,
Uttarakhand.
The lead Scientist Jhala says that the species is well
distributed across India, which means that the animal is quite healthy. Their
population according to the study
Madhya Pradesh – an estimated population of 1817
Karnataka – an estimated population of 1129
Maharashtra – an estimated population of 905
Chhattisgarh – an estimated population of 846
Tamil Nadu – an estimated population of 815
Bihar – an estimated population of 32
Jharkhand – an estimated population of 29
BSNL to upgrade
Broadband speed to minimum 2 Mbps at no additional cost
Bharat Sanchar Nigam Limited (BSNL) on 7 September 2015
decided to upgrade Broadband speed to minimum 2 Mbps at no additional cost for
all its Broadband customers. The service will be effective from 1 October 2015.
Under this scheme, BSNL is upgrading the speed of existing
Broadband plans of 512 Kbps and one Mbps to two Mbps speed. The speed
up-gradation will benefit all the existing and new Broadband customers of BSNL.
This plan of BSNL was formally announced by the Information
Technology (IT) Minister Ravi Shankar Prasad at a function in Gurgaon.
With this upgradation, BSNL customers will be able to
access/surf the internet including social network websites like Facebook,
Google, Twitter, etc. at high speed.
Himachal Pradesh
organised organic fair and food festival to boost organic farming
To promote organic farming in the state, the Himachal
Pradesh Government on 8 September 2015 organised a three-day organic fair and
food festival in the state. The organic fair and food festival was organised in
Shimla, the capital city of Himachal Pradesh.
The fair was organised by the Department of Agriculture in
collaboration with the International Competence Centre for Organic Agriculture
(ICCOA), Bengaluru. It was inaugurated by State Agriculture Minister Sujan
Singh Pathania.
The fair was organised with an aim to popularise organic
farming in the state where 90 percent of the population is residing in rural
areas and 79 percent families are dependent on agriculture. At present the
organic farming is being done on nearly 16 thousand hectare land in the state.
Appointments
–
Government names
Professor Ramesh Chand as NITI Aayog full-time member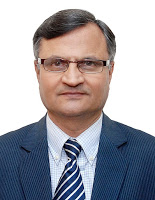 Agriculture expert Prof Ramesh Chand has been appointed
full-time member of NITI Aayog by the government.
Chand has been a member of the task force on agriculture
development under NITI Aayog, which is formulating strategies to give a boost
to the agriculture sector.
He has also headed a government panel on minimum support
price and has been working as the Director of National Institute of
Agricultural Economics and Policy Research (NIAP) in New Delhi since 2010.
The National Institute of Transforming India NITI Aayog
under the chairmanship of Prime Minister Narendra Modi has been set up
succeeding the erstwhile Planning Commission.
It has noted economist Aravind Panagariya as its
Vice-Chairman with economist Bibek Debroy and former DRDO chief V K Saraswat,
along with agriculture expert Ramesh Chand now, as full-time members.
Sports
–
Anirban Lahiri became
first Indian golfer to qualify for Presidents Cup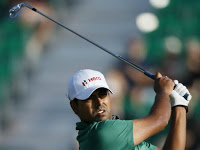 Anirban Lahiri on 7 September 2015 became the first Indian
golfer to qualify for a Presidents Cup. He will be part of the International
Team in the 2015 championship.
The championship is scheduled to be held at Incheon in South
Korea between 2 October and 4 October 2015.
Lahiri qualified for the event as he is part of the top 10
international players (excluding those eligible for the European Ryder Cup
team) from the official world golf ranking as the conclusion of the 2015
Deutsche Bank Championship.
Weightlifter Deepak
Lather wins gold in fifth Youth Commonwealth Games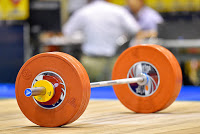 Indian weightlifters continued to make their presence felt
on Day 2 of the fifth Youth Commonwealth Games after Deepak Lather won a gold
in the 62 kg category here today.
This was India's second gold in weightlifting after Jamjang
Deru stood atop the podium in the 56 kg category on the opening day of the
event.
The 51-year-old Deepak finished with a total of 258 kg with
120 kg in snatch — new CYG record — and 138 kg in clean and jerk.
India are being represented by 25 athletes in eight
disciplines out of the nine being competed in the CYG.
Apurvi Chandela bags
silver at ISSF World Cup Final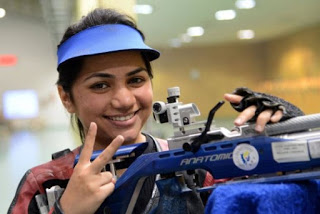 Young Indian shooter Apurvi Chandela impressed again as she
clinched the silver medal in the women's 10m air rifle event of the ISSF rifle
and pistol World Cup Finals in Munich on Saturday.
The 22-year-old Jaipur girl finished second after she
tallied 206.9, just 0.6 behind Ahmadi Elaheh of Iran, who won the gold medal
with a tally of 207.5.
Andrea Arsovic of Serbia bagged bronze after prevailing in a
shoot-off with Croatia's Valentina Gustin.
In the finals, Chandela started on a rousing note as she
fired two shots of 10.8 to lead after Series 1 of the first competition stage.
A total of 30.6 in the second series saw her a drop a place.
Thereafter, the Indian managed to remain in contention for a
medal. Chandela's final shot was a 10.2, which was just 0.2 less than the
eventual winner Elaheh, who shot a 10.4.
Days
–
International
Literacy Day 2015 celebrated across the world
The International Literacy Day was celebrated on 8 September
2015 across the world. The theme of International Literacy Day 2015 is Literacy
and Sustainable Societies.
The theme was chosen to highlight the fact that literacy is
a key element in achieving sustainable societies.
Further, the theme assumes significance as the world is
gearing up to adopt the post-2015 Sustainable Development Goals (SDGs) at the
UN General Assembly meeting scheduled to be held in September 2015.
Awards
& Honors –
Black Mamba
Anti-Poaching Unit of South Africa selected for 2015 UNEP Champions of the
Earth award
Black Mamba Anti-Poaching Unit (APU) of South Africa was on
7 September 2015 selected for the 2015 UNEP Champions of the Earth award in the
inspiration and action category.
The Black Mamba APU was selected for its courage in
comabatting poaching and community led initiatives in protecting wildlife in
the Balule Private Game Reserve of South Africa.
The award will be conferred during the Sustainable
Development Goals summit that is scheduled to be held on 27 September 2015 in
New York.
It was founded in 2013 to protect wildlife in the Balule
private game reserve. It is part of the
Greater Kruger National Park that is spread over 2 million hectares of
protected areas.
Reports
–
UNEP released Global
Waste Management Outlook
The Global Waste Management Outlook was released on 7
September 2015 in the Belgium capital Antwerp. It was a first of its kind
report on waste management at the global level.
It was jointly prepared by the United Nations Environment
Programme (UNEP) and the International Solid Waste Association (ISWA).
The purpose of the report is to generate awareness among
policy makers and public in general about different sources of wastes, their
impact on health and environment and finally, solutions to mitigate the
associated problems.
It identified India as one of the major dumping sites in the
world as it has become a major destination for unused ship breaking,
outsourcing polluting industries, etc.
It surveyed various sources of waste in urban areas
including waste generated from hospitals, industries and household.
Daily
Expected Questions on Stock GK:
1. Old Trafford
Stadium is located in which country?
– England
2. Bori Wildlife
Sanctuary is located in which state?
– Madhya Pradesh
3. Barh Super Thermal
Power Station is located in which state?
– Bihar
4. What is the
Currency of Paraguay?
– Paraguayan guaraní
5. Which of the
following city is the capital of Bolivia?


Regards
Team ExamPundit
Sponsored

(adsbygoogle = window.adsbygoogle || []).push({});
Books For 2015 Banking/Insurance Exams