Hello and welcome to ExamPundit. Here are the Important Current Affairs Update of 8th October, 2015. These are Important for the upcoming IBPS PO V Mains and IBPS Clerk Exam.
Finance/Banking
–
In a first, Kotak
launches an offline funds transfer facility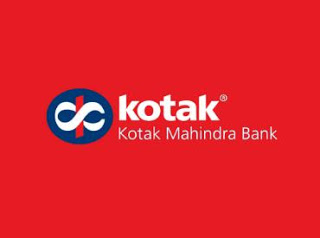 Kotak Mahindra Bank launched a fund transfer service for its
offline mobile app 'Bharat' in Ahmedabad on Thursday. With this, Kotak has
become the first bank in India to offer a funds transfer facility that does not
require an internet connectivity or a beneficiary.
It has also launched Kotak Bharat app in Gujarati and is
planning to release the app in other regional languages in the coming months.
At present, this app is available in English, Hindi, Marathi, Tamil, Telugu and
Kannada.
To make offline transactions secure, the bank has an
encryption code process to enable users to transfer funds.
According to Kotak Bank, saving account holders use mobile
banking the most, having recorded monthly transactions worth Rs 1,700 crore via
the mobile app.
About 90 banking services are available on the mobile app,
while in the Bharat app, the bank provides 23 services and will add more in the
offline app.
ICICI launches
'mVisa' mobile payment service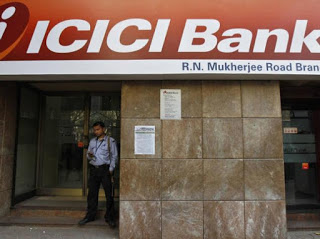 Top private sector lender ICICI Bank today launched a mobile-payment
solution based on 'mVisa', that will allow its customers pay for services using
their smartphones.
The service, which can be used by customers, who have
installed an app of the bank's mobile wallet 'Pockets', works by scanning QR
codes.
They can make electronic payments from smartphones at
physical stores, accept e-commerce deliveries, pay radio taxis and utility
bills among others, the bank said in a statement.
The service is based on 'mVisa', a new mobile payment
solution from Visa, and ICICI Bank is the first to launch a mobile-app based
'mVisa' solution for consumers and merchants, it said.
At present, customers pay either in cash or have to swipe
cards at a point of sale (POS) machine to complete a transaction.
RBI liberalises norms
for booking of forward contracts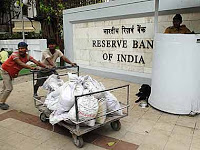 As mentioned in the fourth bi-monthly monetary policy
review, the Reserve Bank of India (RBI) has allowed all resident individuals,
firms and companies who have actual or anticipated foreign exchange exposures
to book foreign exchange forward and foreign currency and rupee options
contracts up to $1 million without any requirement of documentation on the
basis of simple declaration.
"While the contracts booked under this facility would
normally be on a deliverable basis, cancellation and rebooking of contracts are
permitted," said RBI on Thursday.
RBI also said that based on the track record of the entity,
the concerned bank may however call for underlying documents, if considered
necessary at the time of rebooking of cancelled contracts.
Aircel ties up with
Tech Mahindra for new service offering
Mobile service provider Aircel today announced that it has
selected Tech Mahindra to roll out a comprehensive set of Internet-of-Things
(IoT) service offerings. Tech Maihindra is providing these services in association
with Aeris Communications, a Silicon Valley-based IoT specialist, it said.
According to Aircel statement, its strong presence in
enterprise market combined with the IoT solutions from Tech Mahindra will give
an edge to position the company as one of the leaders in machine-to-machine(M2M)
and IoT services in India.
Aircel intends to launch vertical specific solutions in IoT
space and will cater to market requirement for comprehensive service offerings
across several vertical market segments such as Smart Energy, Connected
Vehicle, and Smart city among others.
India's GDP to grow
at 7.5 percent in 2015: UNCTAD
The United Nations Conference on Trade and Development on 6
October 2015 (UNCTAD) on 6 October 2015 projected that India's gross domestic
product (GDP) is expected to grow at 7.5 per cent in 2015.
It was revealed by the UNCTAD in its Trade and Development
Report 2015 entitled Making the international financial architecture work for
development.
As per the report, the growth rate for world in 2015 is
expected to remain more or less unchanged from last year, at 2.5 per cent.
Highlights of the
report with respect to India
India's gross domestic product (GDP) is expected to grow at
7.5 per cent in 2015 compared to China's 6.9 as China rebalances the structure
of its demand by concentrating more on exports.
India's upward growth will be possible because of lowering
oil prices in the international market that will ease pressure on current
account deficit.
India's export growth (by volume) slowed down from 8.5 per
cent in 2013 to 3.2 per cent in 2014.
Union Cabinet
approved Framework for Cooperation in Blue Economy between India and Seychelles
The Union Cabinet chaired by the Prime Minister Narendra Modi,
on 7 October 2015 gave its ex-post facto approval to the protocol for
cooperation in the field of blue economy.
India and Seychelles signed the protocol to this effect on
26 August 2015 during the visit of the President of Seychelles James Michel to
India.
The protocol lays down the modalities and mechanism of
cooperation between the two parties for ocean studies as well as scientific
exploration and exploitation of sea based resources, for sustainable development
and economic purposes.
The cooperation will enhance India's strategic cooperation
in the field of blue economy; commercial benefits from export of human
resources, expertise and technology and it will increase India's access to
ocean-based resources in cooperation with Seychelles.
Union Cabinet
approved Protocol on Double Taxation Avoidance with Israel and Vietnam
The Union Cabinet on 7 October 2015 approved the Protocol
between India and Israel and between Indian and Vietnam for avoidance of double
taxation and for prevention of fiscal evasion with respect to taxes on income
and on capital.
The Protocol with both the countries provides for
internationally accepted standards for effective exchange of information on tax
matters including bank information and information without domestic tax
interest.
With this, the information received from Israel and Vietnam
in respect of a resident of India can be shared with other law enforcement
agencies with authorisation of the Competent Authority of both the countries
and vice versa.
Besides, the Protocol with Israel also provides for
Limitation of Benefits Article as an anti-abuse provision aimed at preventing
misuse of the Convention. The provisions of this Article enable use of the
provisions of domestic law and measures concerning tax avoidance or evasion in
the event of misuse of the Convention.
High Level Anil
Baijal Panel suggested Uniform Tax Treatment for CSR Works
Union Government appointed committee chaired by Anil Baijal,
former Union Home Secretary, on 7 October 2015 submitted its report on how to
improve monitoring of CSR spending to government.
The panel was set up by the Union Corporate Affairs Ministry
to suggest steps to improve monitoring of CSR spending.
The panel in its report recommended uniform tax treatment
for all CSR (Corporate Social Responsibility) activities under Companies Act
2013 and leniency towards non-compliant companies in the first 2 to 3 years of
the law.
It suggests that under the Companies Act, 2013, certain
class of profitable entities is required to spend at least 2 percent of their
three-year annual average net profit towards CSR activities. The first year of
implementation of Companies Act was financial year that lasted from April 2014
to March 2015 and compliance reports would be available by the end 2015.
India
–
Union Cabinet
approved Productivity Linked Bonus for railway employees
The Union Cabinet on 7 October 2015 approved the payments of
Productivity-Linked Bonus (PLB) equivalent to 78 days' wages for the financial
year 2014-2015 to about 12.58 lakh non-gazetted railway employees excluding
RPF/RPSF personnel.
It is estimated that the total payment of 78 days' PLB to
railway employees will be around 1030.02 crore rupees.
The wage calculation ceiling prescribed for payment of PLB
to the eligible non-gazetted railway employees is 3500 rupees per month. The
maximum amount payable per eligible railway employee is 8975 rupees for 78
days. This is in disparity to the productivity-linked bonus equivalent to a
month's wage paid to other central government employees and even public sector
units such as NTPC.
Union Cabinet
approved setting up of three AllMS under Pradhan Mantri Swasthya Suraksha Yojna
The Union Cabinet chaired by the Prime Minister Narendra
Modi on 7 October 2015 approved the setting up of three new All India
Institutes of Medical Sciences (AllMS) under Pradhan Mantri Swasthya Suraksha
Yojna (PMSSY).
These three new AIIMS will come up at Nagpur in Maharashtra,
at Manglagiri in Andhra Pradesh and at Kalyani in West Bengal.
All the three AIIMS will cost 4949 crore rupees to the
exchequer with AIIMS at Manglagiri costing 1618 crore rupees, at Nagpur costing
1577 crore rupees and at Kalyani costing 1754 crore rupees respectively.
These AIIMS will be established as institutes of national
importance for providing quality medical education, nursing education and also
to provide tertiary healthcare facilities to the people of these locations.
Further, the proposed institution will have a hospital with
capacity of 960 beds. In addition, these will also have an AYUSH block, nursing
college, hostel and residential facilities among others.
Priyanka Chopra tops
list of most sensational celebrities on internet: Intel Security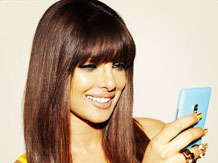 Bollywood actor Priyanka Chopra has replaced Alia Bhatt as
the most 'sensational' celebrity on the internet in 2015, shows a study by
Intel Security. Intel Security's most sensational celebrities (MSC) report
reveals the riskiest personalities on the web.
Among the other entrants are Shraddha Kapoor at second
position and Kapil Sharma, the only TV personality to make it to the list, at
the third.
While evaluating the top 10 celebrity names this year, Intel
Security research found that 11.47 per cent of all links generated led to
malware-ridden or suspicious sites. Cybercriminals keep a lookout for ways to
take advantage of consumer interest around popular culture events like award
shows, TV show premieres, film music launches, celebrity break-ups, etc.
Awards
& Honors –
Svetlana Alexievich
wins Nobel Prize for Literature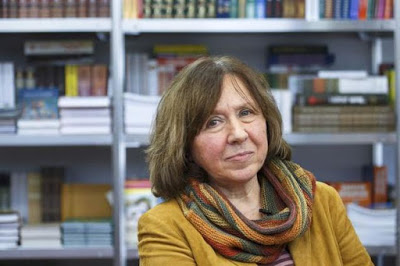 Belarussian writer Svetlana Alexievich today won the 2015
Nobel Literature Prize, the Swedish Academy said.
It honoured the 67-year-old "for her polyphonic writings, a
monument to suffering and courage in our time."
Alexievich has drawn international acclaim with her
emotional accounts of the Chernobyl disaster and World War II based on witness
accounts.
Chronicling such horrors in the first person through the
words of witnesses, Alexievich has seen her works translated into numerous
languages and scooped international awards.
But her books, controversially written in Russian, are not
published in her home country, long ruled by authoritarian President Alexander
Lukashenko, amid what the author has described as "a creeping censorship".
Alexievich, only the 14th woman to be awarded the Nobel
literature prize, takes home the sum of eight million Swedish kronor (around $950,000
or €855,000).
Indian firm Nualgi
won Popular Choice Award at Climate CoLab of MIT
Nualgi, an Indian company with entirely Indian technology in
the field of nano biotechnology, on 7 October 2015 won the Popular Choice
Awards at the Climate CoLab of Massachusetts Institute of Technology (MIT),
Cambridge.
With this, Nualgi became the first Indian company to win the
annual MIT contest.
The Indian company had submitted two proposals to reduce
power and fuel consumption for sewage treatment and reuse of water built around
their nano-scale product called Nualgi for the 2015 edition of the contest.
Books
& Authors –
The Courage to Act – A
Memoir of a Crisis and Its Aftermath by Ben S. Bernanke released
The book titled The Courage to Act – A Memoir of a Crisis
and Its Aftermath authored by Ben S. Bernanke was released in the first week of
October 2015.
The author through the book has questioned the inflation
targeting policy followed by Federal Reserve even during the recession and in
turn has proposed the adoption Nominal Gross Domestic Product (NGDP) policy to
better deal with recessions like 2008 Financial Crisis.
The Courage to Act recounts and explains the worst financial
crisis and economic slump in America since the Great Depression, providing an
insider's account of the policy response.
Lists
–
UNCTAD released Trade
and Development Report 2015
United Nations Conference on Trade and Development (UNCTAD)
on 6 October 2015 released the Trade and Development Report 2015 at its
headquarters in Geneva, Switzerland. The report is titled Making the
international financial architecture work for development.
Besides reviewing recent trends in the global economy, the
report suggested ways to make international financial architecture, including
IMF and World Bank, work for development.
Report with respect to trends in the global economy
Following the 2008−2009 crisis and the rebound in 2010, the
global economy has been growing at around 2.5 per cent.
The growth rate for 2015 is expected to remain more or less
unchanged from last year, at 2.5 per cent.
Developed countries are expected to grow at around 1.9 per
cent, compared with 1.6 per cent in 2014, as growth in the eurozone and Japan
is experiencing a moderate acceleration, although from very low rates.
IMF released Global
Financial Stability Report October 2015
International Monetary Fund (IMF) on 6 October 2015 released
the Global Financial Stability Report October 2015 entitled Vulnerabilities,
Legacies, and Policy Challenges-Risks Rotating to Emerging Markets.
The report assessed key risks facing the global financial
system and came up with suggestions to the policy makers to counter them.
The report pointed out that as the advanced economies are on
recovery path the time is ripe for them to normalize domestic interest rates.
This will result in volatility in the emerging economies that are more
integrated with global financial architecture.
With respect to India, the report pointed out that though
the credit expansion was relatively more moderate that has not prevented high
formation of new stressed loans.
Sports
–
Cyclist Deborah
Herold became first-ever Indian to win five medals at Taiwan Cup
Indian cyclist Deborah Herold in the first week of October
2015 bagged one gold, three silver and one bronze medal at the 2015 Taiwan Cup
held at the Hsin Chu Velodrome, Hsin-Chu city in Taiwan. With this, she became
the first ever Indian cyclist to win in women's elite section.
Deborah fetched the gold medal in Taiwan Cup Track
International Classic I by defeating the Malaysian top rider. On the other
hand, she ended on second place in the keirin event and 500m time trial.
In November 2014, the Indian cyclist had won four gold
medals at the Track Asia Cup Cycling Championship 2014.
NCC National Games
declared open
The Director General of the National Cadet Corps Lt. General
Aniruddha Chakravarty on 7 October 2015 inaugurated the NCC National Games-2015
at DG NCC Camp, Delhi Cantt. The game will witness nearly 2000 cadets from all
17 state directorates in action.
The NCC Games aims at identifying the sportsperson in the
cadets and provide them with a feel of a major sporting event and prepare them
with essential match temperament and further their sporting careers.
In addition, the game showcases and promotes low cost
indigenous games such as Kabbadi and Kho-Kho among the youth.
Russia retained 2015
Women's European Volleyball Championship
Russia on 4 October 2015 won the Women's European Volleyball
Championship title. In the final played at the Sportpaleis Ahoy Arena in
Rotterdam, Russia defeated Netherlands, 3–0 (25-14, 25-20, 25-20).
This was the 19th title for Russia.
Medal Tally
Gold: Russia
Silver: Netherlands
Bronze: Serbia
Appointments
–
Hoesung Lee elected
as the Head of Inter-governmental Panel for Climate Change
Hoesung Lee, a Korean professor of economics of climate
change, energy and sustainable development, was on 6 October 2015 elected as
the Head of the Inter-governmental Panel for Climate Change (IPCC) at its 42nd
session in Dubrovnik, Croatia.
Lee was elected by 78-56 votes in a run-off with
Jean-Pascale van Ypersele of Belgium. A total of six candidates had been
nominated for the post.
He succeeded RK Pachauri of India, who stepped down in
February 2015 after a female researcher accused him of sexual harassment.
Amit Gossain
appointed as Kone India MD
Elevator and escalator manufacturer Kone has appointed Amit
Gossain as new managing director in India effective September 28, 2015.
He has taken over responsibility of the Indian subsidiary
from Neeraj Sharma, who joined Executive Board of Kone as Executive Vice
President, Asia Pacific & Middle East.
Gossain's last assignment was with JCB India Limited as
Executive Vice President, where he was responsible for both India and SAARC
countries.
Based in Chennai, Kone India serves customers all over the
country through its 40 branches and employs over 3,600 people in the country.
Days
–
83rd Air Force Day
observed across India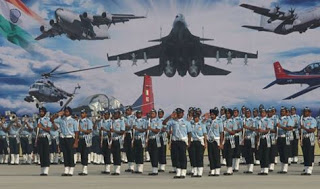 The Air Force Day 2015 was on 8 October 2015 observed across
India. This is the 83rd celebration of the Day that began in 1932.
This prestigious occasion was marked with celebrations at
the Hindon Air Force Station in Ghaziabad. The event began with a fly past of
three Mi-17 V5 helicopters with ensign of the Air Force in a V-shaped formation
at the air base in Ghaziabad in Uttar Pradesh.
The parade saw Hercules formation comprising three C-130J
aircraft in the same formation.


Regards
Team ExamPundit
Sponsored

(adsbygoogle = window.adsbygoogle || []).push({});
Books For 2015 Banking/Insurance Exams