Hello and welcome to ExamPundit. Here are the Important Current Affairs Update of 7th December, 2015. These are Important for the upcoming IBPS Clerk V Mains 2015.
Finance/Economy
–
Singapore replaced
Mauritius as top source of FDI into India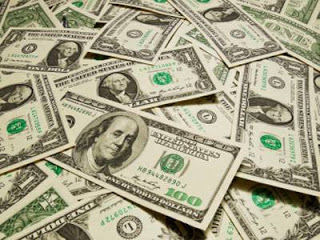 Singapore replaced Mauritius as top source of Foreign Direct
Investment (FDI) into India during April-September of 2015-16 financial year.
An announcement in this regard was made by the Department of Industrial Policy
and Promotion of Ministry of Commerce and industry in the first week of
December 2015.
As per the data, between 15 April and 15 September 2015,
India received 43096 crore rupees as FDI from Singapore. In the same period FDI
from Mauritius was 23490 crore rupees.
In the same period, While Netherlands was at number three
with 7017 crore rupees of investment, the USA stood at the stood fourth with
5435 crore rupees.
Arvind
Subramanian-led panel recommended standard rate for GST at 17-18 %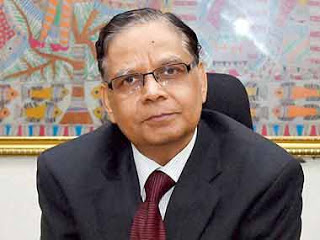 The Chief Economic Advisor Arvind Subramanian led panel on 4
December 2015 submitted its report on Possible Tax rates under Goods and
Services Tax (GST) to Finance Minister Arun Jaitley.
The commission recommended standard rate for GST at 17 to 18
percent, the rate at which most products would likely be taxed. The Committee
has suggested doing away with a proposal to levy a one percent inter-state tax
on transfer of good.
The committee excluded real estate, electricity and alcohol
and petroleum products while calculating tax rates but has suggested bringing
them under the ambit of GST soon.
Highlights of
Recommendations
It recommended a range of 12 to 40 percent for various
products and services.
Revenue Neutral Rate (RNR) proposed at 15-15.5% (Union and
states combined).
Include petroleum and alcohol in GST regime.
Impact on inflation expected to be minimal.
India
–
Ministry of Railways
flagged off first double decker Goa-Mumbai train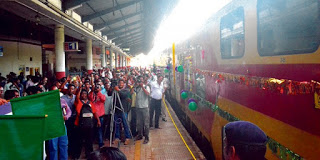 Railways Minister Suresh Prabhu on 6 December 2015 flagged
off the first Goa to Mumbai double-decker Shatabdi train through video conference
from Panaji, Goa.
The fully air-conditioned double-decker train is the
first-of-its-kind in India.
The train will run thrice a week between Margao and the
Lokmanya Tilak Terminus (LTT) in Mumbai.
The double decker train will cover the distance in around 12
hours.
Commemorative coins
of Rs 125, Rs 10 released in honour of Babasaheb Bhim Rao Ambedkar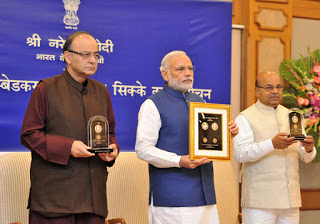 Prime Minister Narendra Modi on 6 December 2015 released two
commemorative coins of 125 rupees and 10 rupees, as part of the 125th birth
anniversary year celebrations of Dr. Babasaheb Bhim Rao Ambedkar.
The coins were issued on his death anniversary, which is
observed as Mahaparinirvan Divas of Babasaheb Ambedkar. He breathed his last on
6 December 1956.
Cochin Shipyard
launches fast patrol vessels ICGS Atulya for Coast Guard
The public sector Cochin Shipyard Ltd has launched the
nineteenth of the 20 Fast Patrol Vessels being built for Indian Coast Guard.
The vessel was named "ICGS Atulya" and launched by Hema Subramaniam, wife of
Commodore K. Subramaniam, Chairman & Managing Director, CSL.
As on date, 15 ships out of 20 have been handed over to the
Indian Coast Guard. Cochin Shipyard has successfully delivered 15 ships in a
span of just 25 months with an average delivery interval of 1.6 months, against
the contractual commitment of 3 months interval.
The last vessel of the order is to be delivered by Mar 2017
as per the contract with ICG. However, with the current pace of construction,
the yard is targeting to accomplish this by mid of 2016, much ahead of
schedule.
The yard also paid a dividend of ₹16.99 crore to Government of India. The company
is paying dividend for the seventh consecutive year, a release said.
India received first
consignment of uranium from Canada
India on 4 December 2015 received its first uranium
consignment of about 2730 tonnes from Canada. The uranium is shipped to India
for the country's nuclear power reactors.
The consignment consists of uranium mined and milled at
Cameco's McArthur River and Key Lake operations in northern Saskatchewan.
Facts related to
the shipment
The consignment was shipped by Canada's Cameco Inc, which
entered into a contract with India's Department of Atomic Energy during Prime
Minister Narendra Modi's visit to Ottawa in 2015.
The first consignment of uranium from Cameco arrived more
than four decades after Canada protested strongly about India's first nuclear
test in 1974. Afterwards, Canada had completely banned exports of uranium and
nuclear hardware to India.
Sports
–
India won four-match
Test series against South Africa, 3-0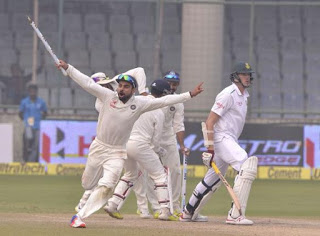 India on 7 December 2015 won the four-match Test series
against South Africa 3-0. In the fourth and final match played at Feroz Shah
Kotla, Delhi, India defeated South Africa by 337 runs.
Chasing a mammoth 481, the Proteas, despite their best
efforts to block every delivery, failed in their attempt to save the Test. The
visitors lost their last five wickets within a span of seven runs.
Ashwin claimed his 15th five wicket haul of his Test career
to send the Proteas on the backfoot. Team India skipper Virat Kohli has now won
both his first two Test series.
The test series between India and South Africa was named as
Freedom Trophy. The trophy was dedicated to Mahatma Gandhi and Nelson Mandela
who won independence for their country with nonviolence.
Man of the Series: Ravichandran Ashwin for his brilliant
bowling in the entire series.
Australia defeated
Belgium to win Hockey World League Final
Australia on 6 December 2015 defeated Belgium by 2-1 to win
2014-2015 Men's Hockey World League Final, which was held at Sardar Vallabh
Bhai Patel Stadium, Raipur.
India defeated world number two and defending champions
Netherlands by 3-2 in the penalty shoot-out, and clinched the bronze medal in
the tournament.
Days
–
Armed Forces Flag Day
observed across India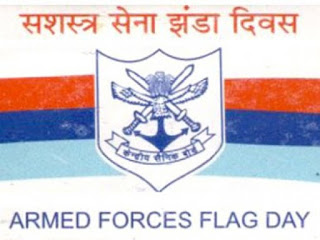 Armed Forces Flag Day was observed across India on 7
December 2015. The Day is celebrated all over India in order to collect the
funds from people all around the country for the wellbeing of the staff of the
Indian Armed Forces.
On the occasion of Flag Day, the Indian Army, the Indian Air
Force and the Indian Navy arrange a variety of shows, carnivals, dramas and
other entertainment programmes to showcase the efforts of their personnel to
ensure national security.
Appointments
–
Kaher Kazem appointed
General Motors India head
General Motors (GM) has appointed Kaher Kazem as President
and Managing Director of its India operations, effective January 1.
Kazem, who is currently chief operating officer (COO) of GM
India, will be replacing Arvind Saxena who has decided to retire after leading
the company since early 2014, the carmaker said in a statement.
Kazem joined GM Holden in Australia in 1995 as a senior
engineer. He later held several leadership positions at GM Holden Manufacturing
Operations.
In 2009, he was appointed vice president of Manufacturing
and Quality for GM Thailand/Asean.
World
–
Atlas V rocket lifted
off with Cygnus Cargo Spaceship to ISS
A United Launch Alliance Atlas V (401 configuration) rocket
carrying the OA-4 Cygnus cargo spacecraft with much needed supplies blasted off
towards the International Space Station (ISS) on 6 December 2015.
The rocket lifted off from Space Launch Complex 41, Cape
Canaveral Air Force Station after three days of delay due to poor weather.
The current Cygnus mission would be the first US delivery of
cargo since April, the last time SpaceX's Dragon capsule reached the station. A
Cygnus last reached the station in July 2014.
World's first
biologically powered chip created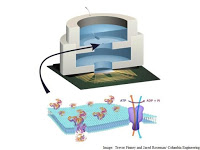 In a major breakthrough, researchers at Columbia Engineering
have harnessed the molecular machinery of living systems to power an integrated
circuit.
They achieved this by integrating a conventional solid-state
complementary metal-oxide-semiconductor (CMOS) integrated circuit with an
artificial lipid bilayer membrane containing adenosine triphosphate
(ATP)-powered ion pumps.
In living systems, ATP is used to transport energy from
where it is generated to where it is consumed in the cell.


Regards
Team ExamPundit
Sponsored

(adsbygoogle = window.adsbygoogle || []).push({});
Books For 2015 Banking/Insurance Exams