Hello and welcome to ExamPundit. Here are the Important Current Affairs of 5th September, 2015. These are Important for the upcoming IBPS PO V Exam.
Finance
–
Govt announces 'One
Rank One Pension' but veterans reject key provisions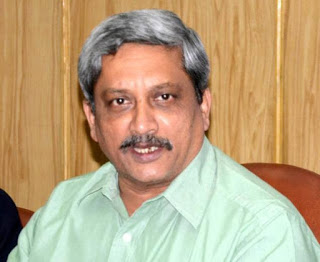 The government on Saturday said the One Rank One Pension
(ORPO) for the ex-servicemen will be implemented with effect from July 1, 2014,
which will cost around ₹
10,000 crore to the exchequer per year. The expenditure on arrears would also
be around ₹ 10,000 to
12,000 crore.
Announcing the decision, Defence Minister Manohar Parrikar
said though the previous government had said in February 2014 that OROP would
be implemented in 2014-15, it did not specify what OROP would be, how it would
be implemented or how much it would cost. He added that ₹ 500 crore allocated by the then government was
not adequate enough.
The Congress and the veterans, however, have rejected the
government's announcement. The veterans, who are holding protests here, said
the government has rejected six of their demands. Former defence minister AK
Antony said the Narendra Modi government has diluted the promise of the UPA
government and about 46 per cent of the ex servicemen, who took voluntary
retirement, will be hit by the decision.
He said the estimated cost to the exchequer to implement
OROP would be ₹ 8,000 to ₹ 10,000 crore at present, and
will increase further in future. "Despite the
huge fiscal burden, given its commitment to the welfare of Ex-Servicemen, the
government has taken a decision to implement the OROP," he added.
HDFC Bank rolls out
its CSR campaign in Odisha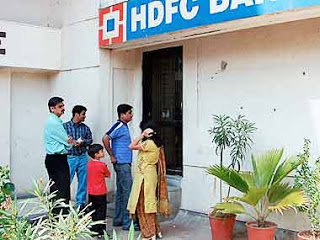 HDFC Bank Ltd has rolled out its educational film
'Dhanchayat' in Odisha.
'Dhanchayat' aims to raise awareness about the dangers of
borrowing money from the unorganised sector, particularly in rural areas. This
film has been launched under the aegis of 'Swachh Banking', the Bank's latest
CSR (corporate social responsibility) initiative.
'Swachh Banking' aims to create a better understanding about
clean and convenient banking available through the organised sector.
Through the film, the bank aims to show the importance of
transparency in financial dealings. It also talks of dignity and self-respect
of the individual in the borrowing process.
HDFC Bank-branded Dhanchayat video vans will travel across
East, West, South, North and Central India, covering thousands of villages
across the country. The vans will stop at assembly points such as haats,
bazaars, melas and village panchayats.
In Bhubaneswar, the initiative was flagged off by Debasish
Senapati, zonal head (Odisha), HDFC Bank and P K Jena, regional director,
Reserve Bank of India (RBI).
India
–
Govt to develop Bodh
Gaya as spiritual capital
Describing Bodh Gaya as the "land of enlightenment", Prime
Minister Narendra Modi today said his government would develop the site as the
spiritual capital for it to serve as a civilisational bond between India and
the Buddhist world.
Describing Buddha as a "crown jewel" of India, which accepts
all ways of worship, he said he revered Buddha as a reformer of not only
Hinduism but also the world, who gave a new world view and vision which is
critical for survival of all.
"The message by both of them was about establishing Dharma,"
he said, adding that both of them gave great prominence to principles and
processes.
"Gautama Buddha gave the eight-fold path and the Panchsheel,
while Shri Krishna gave invaluable lessons of life in the form of Karma Yoga.
These two divine souls had the strength to bring people together, rising above
differences.
Their teachings are most practical, eternal and are more
relevant in this day and age than ever before," he said.
Sports
–
Narang achieves No.1
spot in Asian ranking, Jitu is No.2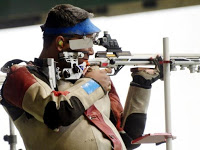 Having rediscovered his old form, Olympic medallist Gagan
Narang of India has achieved the number one spot in men's 50m rifle prone
shooting category in Asia.
The 32-year-old Narang has 971 points to his credit while
China's Shengbo Zhao is placed second with 896 points.
Pistol King Jitu Rai was placed number two in men's 50m
pistol with 1929 points, behind Jongoh Jin of Korea.
Beijing Olympic gold medallist Abhinav Bindra, who is also
through to Rio, was ranked fifth in 10m air rifle followed by Narang in seventh
position. Gurpreet Singh was positioned fifth in 25m rapid fire pistol.
The Indian shooting ace has already booked a quota for next
year's Rio Olympic Games by bagging the bronze medal in the 50m rifle prone
event of the ISSF World Cup at Fort Benning, USA, in May. Jitu has also booked
the country an Olympic quota with his silver medal at the World Championships
last year.
Multiple time World Cup winner Narang had won a bronze medal
at the London Olympics in 2012.
Vikas settles for
silver in Asian Championships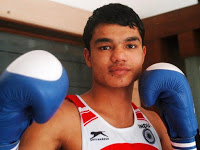 Indian boxer Vikas Krishan (75kg) fought his heart out but
still fell short as he settled for the silver medal after going down to
Uzbekistan's Bektemir Melikuziev in a brutal summit clash of the Asian
Championships here today.
The 23-year-old Indian lost 0-2 to the reigning Youth
Olympic champion in a gruelling fight that left both the boxers with several
bruises on their faces.
With Vikas' silver, India finished their campaign with one
silver and three bronze medals — L Devendro Singh (49kg), Shiva Thapa (56kg)
and Satish Kumar (+91kg) being the third-place finishers. Besides, six Indians
also made the cut for next month's World Championships — the first qualifying
event for the Olympics next year.
World
–
China, Tajikistan
agree to $500-mn currency swap deal
China and Tajikistan have agreed to 3.2 billion yuan ($500
million) currency swap deal, Chinese state media reported on Saturday, citing
the Central Asian country's central bank.
The deal, signed by the two countries' central banks on
Thursday, lasts for three years, said the official Xinhua news agency.
The swap aims to support the balance international payments,
the exchange rate of Tajikistan's currency, and the development of the energy,
agrarian and mining sectors, Xinhua cited the National Bank of Tajikistan as
saying. ($1 = 6.3549 Chinese yuan renminbi)
G20, OECD announce
new corporate governance code
To safeguard minority shareholders' interests and promote
capital market as a key platform to raise funds, G20 and OECD today announced
new corporate governance principles for listed companies and regulators in all
member countries, including India.
Consequently, regulators and policymakers across the world,
which include SEBI in India, will update their regulations for the listed firms
in line with the new code.
The new global principles, released here on the sidelines of
the G20 Meeting of Finance Ministers and Central Bankers being attended by
Finance Minister Arun Jaitley and RBI chief Raghuram Rajan, call for protecting
shareholders' rights and keeping CEO salaries reasonable, while making adequate
disclosures for the benefit of investors.
The new code calls for enhanced cross-border cooperation
among regulators, including through bilateral and multilateral arrangements for
exchange of information.
It also states that the impediments to cross-border voting
by shareholders should be eliminated, while shareholders should be allowed to
consult each other.
Besides, the new code also contains recommendations for
financial disclosures by the companies, behaviour of large institutional
investors and the functionalities of the stock markets. It also asks regulators
to ensure that conflict of interest in related party transactions are addressed
effectively.
The new G20/OECD Principles of Corporate Governance were
released here by the OECD Secretary General, Angel Gurria, and Turkish Deputy
Prime Minister, Cevdet Yilmaz, on the sidelines of the ongoing G20 minister
level meetings.
Obituaries
–
Music composer Aadesh
Shrivastava dies of cancer at 51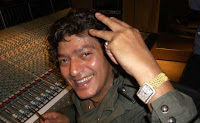 Music composer Aadesh Shrivastava (51), who was battling a
cancer relapse, passed away at Kokilaben Hospital on Saturday at around
12.30am. He had successfully fought multiple myeloma (cancer of the plasma
cells) when he was diagnosed for the first time in 2010.
The hospital authorities confirmed that he passed away after
battling the disease hard for over 40 days. His condition had become very
critical in the last few days. Actress-wife, Vijeta Pandit and her
music-composer brothers Jatin and Lalit Pandit were constantly by his side.
Aadesh is best known for his work in films like Chalte
Chalte, Baghban and Kabhi Khushi Kabhie Gham. His last project as a music
composer was recently released Welcome Back. It was the third time Aadesh's
cancer had relapsed.
World's shortest man
Chandra Bahadur Dangi dies aged 75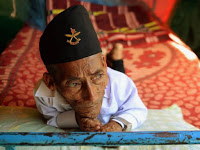 The shortest man in recorded history has died, three years
after entering the Guinness world records and before which he had never left
his village.
Chandra Bahadur Dangi, a Nepalese man who stood 1ft 9″
tall (54.6 cm), has passed away on the Polynesian island of Samoa after being
ill with pneumonia.
The 75-year-old won his place in the record books on
February 26 in 2012 after being found to be half an inch shorter than the
previous holder, Gul Mohammed from India.
Mr Dangi then travelled to London two years later to meet
Sultan Kosen from Turkey, the world's tallest man at 8ft 2″ (2.48 metres).
Guinness World Records said in a statement it was "deeply
saddened" to hear of his passing.
Daily
Expected Questions on Stock GK:
1. Camp Nou is
located in which country?
– Spain
2. Tripoli is the
capital city of which country?
– Libya
3. Garadi dance is
originated in which state/UT?
– Puducherry
4. What is the
currency of South Sudan?
– South Sudanese Pound
5. Vikramshila
Gangetic Dolphin Sanctuary is located in which state?
– Bihar


Regards
Team ExamPundit
Sponsored

(adsbygoogle = window.adsbygoogle || []).push({});
Books For 2015 Banking/Insurance Exams