Hello and welcome to ExamPundit. Here are the Important Current Affairs of 4th and 5th October, 2015. These are Important for the upcoming IBPS PO V Mains Exam.
Finance/Industry
–
ADB to grant Rs 1,500
cr to Madhya Pradesh for skill development
Asian Development Bank (ADB) has decided to give around Rs
1,500 crore ($ 240 million) for skill development in Madhya Pradesh.
"ADB has cleared our proposal for grant of Rs 1,500 crore
for skilling in the state," MP Technical and Higher Education Minister Umashankar
Gupta told reporters here.
He said that 906 Industrial Training Institutes (ITIs) were
operational in the state.
Gupta said that with the help of NABARD loan, 96 ITIs with
an investment of Rs 189.11 crore are to be set up.
India Accounts for
Largest Number of Poor People: WB Report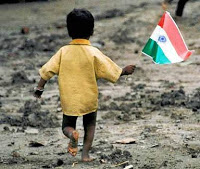 India accounted for the largest number of poor people in any
country in 2012, but its poverty rate was lowest among countries having large
number of poor population, a latest World Bank report has said.
According to the report, the number of people living in
extreme poverty around the world is likely to fall to under 10 per cent of the
global population in 2015.
"India was home to the largest number of poor in 2012,
but its poverty rate is one of the lowest among those countries with the
largest number of poor," the bank said.
Giving fresh evidence that a quarter-century-long sustained
reduction in poverty is moving the world closer to the historic goal of ending
poverty by 2030, it said a new methodology applied to household surveys in
India suggests that its poverty rate could be even lower.
Germany to provide €1
bn loan to Indian solar power sector
Germany has agreed to provide loans to the tune of €1
billion at concessional rates to India's solar energy sector. The loans will be
disbursed over the next five years.
A Memorandum of Understanding to this effect was signed by
Power, Coal and New & Renewable Energy Minister Piyush Goyal and the German
Minister for Economic Cooperation and Development Gerd Müller on Monday.
Prime Minister Narendra Modi and Chancellor of the Federal
Republic of German, Angela Merkel also decided to forge an Indo-German Climate
and Renewable Alliance.
The statement said that the alliance will be a comprehensive
partnership to harness technology, innovation and finance in order to make affordable,
clean and renewable energy accessible to all.
The two countries agreed to enhance their ongoing
cooperation in areas such as next generation solar technology, renewable energy
storage, climate-friendly space cooling technologies, super-efficient appliances
and buildings, zero emission passenger and freight vehicles, energy-efficient
rail and water infrastructure as well as offshore wind energy.
India, Germany to Set
Up Mechanism to Fast-Track Investments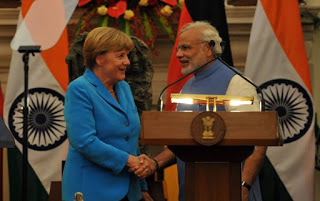 India and Germany today signed an agreement to set up a
separate body to fast-track investments by German companies in the country and
weed out the obstacles faced by them in conducting business here.
"We have signed a fast track agreement in which we will
closely monitor on a monthly basis all issues faced by German companies in
India," DIPP Secretary Amitabh Kant said at a Indo-German Business
Roundtable here.
The agreement, signed between Department of Industrial
Policy and Promotion (DIPP), Ministry of Commerce, and Ministry of Economic Affairs
and Energy (Germany), will set up a separate body which will be functional by
March 2016, according to a senior official of the German embassy in India.
The body will fast-track investments by German companies
into India by regularly screening problems faced by them.
World Bank released
global poverty projections for 2015
World Bank on 4 October 2015 released global poverty
projections for the year 2015. As per the projections, the number of people
living in extreme poverty around the world is likely to fall to under 10
percent of the global population in 2015.
Consequently, the world is all set to achieve the
Sustainable Development Goal 1- ending poverty in all its forms by 2030.
The projections were based on the updated poverty line of
1.90 US dollars per day on the 2011 Purchasing Power Parity (PPP) exchange
rates basis. The earlier poverty line was 1.25 US dollars per day at 2005 PPP
exchange rates.
Takeaways from the
poverty projections
Sustained reduction in poverty, began in 1990, is moving the
world closer to the historic goal of ending poverty by 2030
Global poverty will have fallen from 902 million people or
12.8 per cent of the global population in 2012 to 702 million people or 9.6 per
cent of the global population in 2015.
Reductions in poverty were due to strong growth rates in
developing countries in recent years, investments in people's education,
health, and social safety nets that helped keep people from falling back into
poverty.
India
–
MoU signed to set up
Indo-German 'Centres of Excellence' in farm sector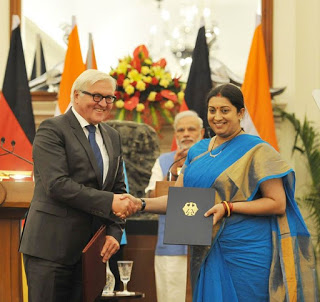 A memorandum of understanding was signed here on Monday
between the German Agribusiness Alliance and the Agriculture Skill Council of
India for the purpose of jointly establishing 'Indo-German Centres of
Excellence in Agriculture'.
The MoU was signed by Union Agriculture Minister Radha Mohan
Singh and his German counterpart Christian Schmidt. The centres will aim to
create a platform for practical agri-skill development in India.
The prime objective of this collaboration would be to
provide practical professional skill training as well as practical demonstrations
of modern technologies and methods (capacity building) to various stakeholders
of the agriculture development ecosystem," said Joerg Rehbeim, spokesman, GAA.
Rehbeim added that the GAA hoped to raise awareness on
emerging areas of agri-technologies and their application through the
initiative and adopt best development practices from both countries for
efficient cultivation methods.
ISRO develops
hailstorm app to assess crop damage
To fasten payment of crop insurance claims to farmers, the
Centre on Monday launched a pilot programme Kisan, which will use satellite and
drone-based imaging and other geospatial technology to get timely and accurate
data on crop yields.
Also to access large-scale damage to standing crops, it
launched an Android-based app for collection of data of hailstorm.
The app will be used by State agriculture officials and the
data will help the Union Agriculture Ministry in having very fast assessment of
damage to crops because of hailstorm.
Initially, the pilot study will be carried out in rice and
cotton fields in four districts during the ongoing kharif season in Karnataka
(Shimoga), Maharastra (Yavatmal), Haryana (Kurkshetra) and Madhya Pradesh
(Seoni), he said.
It will also be carried out during the 2015-16 rabi season
in eight districts in same States to assess the crop yields of rice, wheat and
shorghum, the Minister said.
DRDO inaugurated
world's highest Research Centre in Ladakh
The Defence Research and Development Organisation (DRDO) on
3 October 2015 inaugurated an Extreme Altitude Research Centre at Chang La,
Ladakh in Jammu and Kashmir at 17600 feet above mean sea level. It is the
world's highest terrestrial research and development centre.
It is situated 75 km off Leh town towards Pangong Lake.
The centre has been established by the Defence Institute of
High Altitude Research (DIHAR), Leh, a constituent establishment of DRDO.
The centre will serve as a natural cold storage for
preserving rare and endangered medicinal plants for generations.
The centre will be highly useful for Research &
Development work in anterior areas of food and agriculture and bio-medical
sciences for safety of the soldiers deployed in high-altitude cold desert.
26th edition of
CORPAT between India and Indonesia began in Andaman Sea
26th edition of the Coordinated Patrol (CORPAT) between
India and Indonesia began on 3 October 2015 in the Andaman Sea. The expanded
version of the 18-day long CORPAT that will conclude on 21 October 2015 will
also see the first ever bilateral exercise between the two nations.
The two-day inaugural India-Indonesia Bilateral Maritime
Exercise is scheduled from 17 October to 18 October 2015 in the Andaman Sea.
Participants in
the 26th edition of CORPAT are
India – INS Saryu, an indigenously built NOPV based at the
Andaman and Nicobar Command, along with a Dornier Maritime Patrol Aircraft
Indonesia – Indonesian Navy
Appointments
–
Shashank Manohar
elected BCCI President
Shashank Manohar on 4 October 2015 was elected President of
Board of Control for Cricket in India (BCCI). He was elected unopposed during a
special general meeting called by the BCCI following the demise of Jagmohan
Dalmiya.
Manohar, who has also served as the 29th President of the
board from 2008 to 2011, will remain at the helm for two years.
He is also referred to as Mr. Clean and is also known for
his spotless track record and integrity in cricketing circles.
Flipkart appointed
Sriram Venkataraman as Chief Financial Officer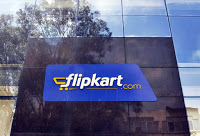 India's e-commerce giant, Flipkart, on 4 October 2015
appointed Sriram Venkataraman as the new Chief Finance Officer (CFO) for its
commerce platform (CP). The homegrown online marketplace also appointed Pramod
Jain as Vice President and Head of Taxation.
Venkataraman will watch over all aspects of the finance
function for CP. He will also be responsible to drive the CP business to
deliver its goals.
Jain will play an important role in taking the tax team's
engagement with revenue and government authorities to the next level.
Ashish Bahuguna given
additional charge of Chief Executive Officer of FSSAI
Ashish Bahuguna, the Chairman of the Food Safety and
Standards Authority of India (FSSAI), on 4 October 2015 was given an additional
charge of Chief Executive Officer (CEO) of FSSAI.
The decision was taken following the shift of Yudhvir Singh
Malik to NITI Aayog as an Additional Secretary in September 2015.
A retired IAS officer of 1978-batch of Rajasthan cadre and
former Agriculture Secretary, Bahuguna was appointed as Chairman of the food
regulator in July 2015.
He will hold the position of CEO until a new appointment is
made for the position.
Awards
& Honors –
Nobel Prize in
Physiology or Medicine-2015 announced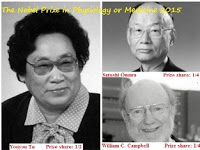 The Nobel Committee for Physiology or Medicine on 5 October
2015 announced the recipients of the 2015 award.
The 2015 prize was divided, one half jointly to William C
Campbell (Ireland) and Satoshi Omura (Japan) for their discoveries concerning a
novel therapy against infections caused by roundworm parasites and the other
half to Youyou Tu (China) for her discoveries concerning a novel therapy
against Malaria.
Contributions of
Awardees
William C Campbell is an Irish biochemist, Biologist and
Parasitologist known for his discoveries concerning a novel therapy against
infections caused by roundworms. Currently, he is a research fellow emeritus at
Drew University, Madison in New Jersey, the USA.
Satoshi Omura is a Japanese biochemist. He is known for the
discovery and development of various originally occurring microorganisms in
pharmaceuticals to treat roundworm. At present, he is associated with the
Kitasato University of Japan.
Youyou Tu is a Chinese medical scientist, pharmaceutical
chemist, and educator best known for discovering artemisinin (also known as
Qinghaosu) and dihydroartemisinin, used to treat malaria. At present, she is
working at the China Academy of Traditional Chinese Medicine.
Tamil Writer Perumal
Murugan wins ILF Samanvay Bhasha award
Tamil writer Perumal Murugan will be honoured with the
fourth Indian Languages Festival (ILF) 'Samanvay Bhasha Samman', organisers
said on Monday.
The prestigious annual award recognises contribution to
Indian literature.
Mr. Murugan will receive the award for Madhorubhagan, the
novel for which he had earned the wrath of local groups forcing the author-poet
earlier this year to withdraw himself from writing.
The author is set to be awarded on November 28 during the
fifth edition of India Habitat Centre's ILF 'Samavay-2015'.
Previous winners of the award include Hindi author Ashok
Vajpeyi, Gujarati author Chandrakant Topiwala and Odiya writer Sitakant
Mahapatra.
Sports
–
China won 2015 FIBA
Asian Basketball Championship
China on 3 October 2015 won the International Basketball
Federation (FIBA) Asia Championship by defeating the Philippines by 78-67 in
the final.
The victory has won the nation a direct qualification for
the 2016 Olympics in Rio de Janeiro, Brazil.
The game was organised in front of a 7000 strong capacity
crowd in Changsha, Hunan province of China.
In the final game, Yi Jianlian scored maximum runs and
earned 15 rebounds. He was also selected as the Most Valuable Player of the
tournament.
Portugal's Pinto won
Asia's premier Mountain Biking Race
Luis Leao Pinto of Portugal on 4 October 2015 won Asia's
premier mountain biking race and got the crown of 'King of the Himalaya' for
the second time. He took time of 27:29:22 in the 600 km long 7 stages biking
race that ended in capital Shimla of Himachal Pradesh.
Earlier, he won the crown in the year 2013.
The other two top riders in the Solo Men's category were
Andi Seewald of Germany and Pau Zamora of Spain. All of them have neck-to-neck
race. Total 68 riders took part in the race and 54 completed it.
Days
–
National Anti-Drug
Addiction Day observed on 2 October
The National Anti-Drug Addiction Day was observed on 2
October 2015 across the country. It was observed to mark the birth anniversary
of Mahatma Gandhi who condemned the use of drugs.
The aim of the day is to make India free from drug and to
preserve the talent.
The day was created by the Union Government against the
backdrop of growing drug addiction in the country.
As per the Narcotics Control Bureau (NCB), while the year
2012 saw 10796 drug-related cases, it was increased to 12818 in 2013.
Further, in recent times, India has become the major global
transiting point for illegal drug trade.
Obituaries
–
Noted Telugu film
producer Edida Nageswara Rao died
Noted Telugu film producer Edida Nageswara Rao died of the
old-age-related illness on 4 October 2015 at a private hospital in Hyderabad.
He was 81. He is survived by wife and a son.
Rao, the producer of 10 Telugu movies is known for his
landmark films like Shankarabharanam (1979), Sagarasangamam (1983) and Swatimutyam
(1986). His films helped him to garner four national awards as well as Nandi
awards.


Regards
Team ExamPundit
Sponsored

(adsbygoogle = window.adsbygoogle || []).push({});
Books For 2015 Banking/Insurance Exams