Hello and welcome to ExamPundit. Here are the Important Current Affairs of 5th November, 2015. These are Important for the upcoming NABARD Development Assistant, IBPS Clerical and RBI Grade B exam.
Finance/RBI
–
PM Narendra Modi
launched three gold related schemes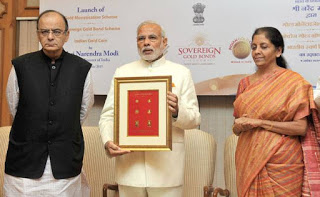 Prime Minister Narendra Modi on 5 November 2015 launched
three gold related schemes. The schemes are – Gold Monetization Scheme,
Sovereign Gold Bond Scheme and Indian Gold Coins.
The three schemes were announced by the Union Finance
Minister Arun Jaitley in his 2015-16 budget speech in February 2015.
The primary purpose of the schemes is to reduce dependence
on imported gold, recycle the unutilized gold in the country and most importantly,
streamline the gold business in the country. At present, India is the largest
consumer of gold in the world.
Gold Monetization
Scheme (GMS)
Its objective is to mobilize unutilized gold from
individuals, households and institutions and make them available to gold-base industries
including jewellers.
Sovereign Gold
Bond Scheme
The purpose of the scheme is to reduce the demand for
physical gold and to shift part of the estimated 300 tons of physical bars and
coins purchased every year for investment into Demat (Dematerialised) gold
bonds.
Indian Gold Coins
Its purpose is to revive investment and reduce dependence on
imports of gold coins. At present, India has been importing about 60 tonnes of
gold coins annually that are sold at a premium of 8-10 per cent.
Under the scheme, gold coins bearing the Ashok Chakra will
be minted by the Security Printing and Minting Corporation of India.
Initially, the coins will be available in denominations of 5
gm and 10 gm.
RBI notified
Operational Guidelines of Sovereign Gold Bonds 2015-16
The Reserve Bank of India (RBI) on 4 November 2015 notified
the Operational Guidelines of the Sovereign Gold Bonds 2015-16. These bonds
will be issued by the RBI from 5 November – 20 November 2015.
Main Operational
Guidelines
Joint holding and nomination: Multiple joint holders and
nominees (of first holder) are permitted. Necessary details may be obtained
from the applicants as per practice.
Interest on application money: Applicants will be paid
interest at prevailing savings bank rate from the date of realization of
payment to the settlement date that is the period for which they are out of
funds.
Lien marking: As the bonds are government securities, lien
marking will be as per the extant legal provisions of Government Securities
Act, 2006 and rules framed there under.
Agency arrangement: Scheduled commercial banks may engage
NBFCs, NSC agents and others to collect application forms on their behalf.
Banks may enter into arrangements or tie-ups with such entities.
Processing through RBI's e-kuber system: Sovereign Gold
Bonds will be available for subscription at the branches of scheduled
commercial banks and designated post offices through RBI's e-kuber system.
AP signed MoU with
WEF to support state in assessing its competitiveness
Government of Andhra Pradesh on 4 November 2015 signed a
Memorandum of Understanding (MoU) with the World Economic Forum (WEF) to
support the state in assessing its economic competitiveness.
The MoU was signed in the presence of the State Chief
Minister N Chandrababu Naidu and WEF Managing Board member Philipp Rosler in
New Delhi.
As per the MoU, the WEF will assist the state in assessing
its economic competitiveness-both strengths and weaknesses.
The assessment is aimed at leveraging the key role played by
the data driven and evidence based policy making and will employ the Global
Competitiveness Index (GCI).
Accordingly, the WEF will provide technical support and
training the government staff on GCI methodology, data collection and
interpretation of results.
Dr T K Viswanathan
Committee on Bankruptacy Law Reforms submitted its report
The Bankruptcy Law Reforms Committee (BLRC) headed by Dr T K
Viswanathan on 4 November 2015 submitted its report to the Union Ministry of
Finance.
The Report of the
BLRC is in two parts-
Rationale and Design/Recommendations
A comprehensive draft Insolvency and Bankruptcy Bill
covering all entities
Key
recommendations of the report
Insolvency Regulator: The Bill proposes to establish an
Insolvency Regulator to exercise regulatory oversight over insolvency
professionals, insolvency professional agencies and informational utilities.
Insolvency Adjudicating Authority: The Adjudicating
Authority will have the jurisdiction to hear and dispose of cases by or against
the debtor.
The Debt Recovery Tribunal (DRT) and the National Company
Law Tribunal (NCLT) shall be adjudicating authorities over individuals and
unlimited liability partnership firms and companies and limited liability
entities respectively.
NCLAT shall be the appellate authority to hear appeals
arising out of the orders passed by
the Regulator in respect of insolvency professionals or information utilities.
RBI imposes Rs 1
crore penalty on Dhanlaxmi Bank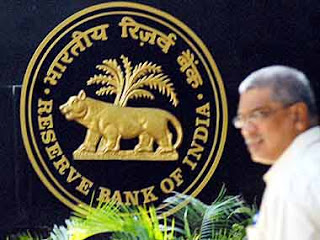 The Reserve Bank has imposed Rs 1 crore penalty on Dhanlaxmi
Bank for violation of Know Your Customer (KYC) and Anti Money Laundering (AML)
norms.
It had issued a Show Cause Notice to the bank for not
complying with KYC and AML guidelines "in respect of a current account
under investigation" of the Economic Offences Wing (EOW), Mumbai.
After considering the bank's reply, as also, personal
submissions, information submitted and documents furnished, RBI came to the
conclusion that the bank had violated the instructions/guidelines issued, from
time to time, which warranted imposition of monetary penalty on it.
Ola signs MoU with
Rajasthan to train 50,000 people in state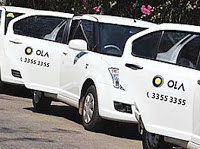 Ride-hailing startup Ola has signed a memorandum of
understanding (MoU) with Rajasthan government to train 50,000 men and women
over the next five years, as it looks to expand its base of drivers on its
platform.
The skill development program will target women and youth in
particular to enable them to take to entrepreneurship through Ola's platform.
The company will also back up its commitment by introducing Ola Auto and Ola
Share services in the state, helping create employment.
Ola, which claims to be the largest cab aggregator in the
country, has 3.25 lakh drivers on its platform and is adding close to 1,500
cabs a day on its platform. The company has also begun leasing cars to drivers
through its fully owned subsidiary with the aim of adding 1 lakh vehicles on
its platform by end of 2016.
India
–
PM Narendra Modi
launched research project Imprint India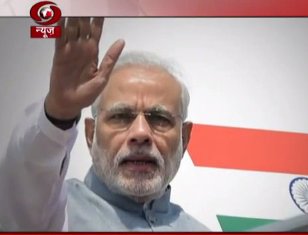 Prime Minister Narendra Modi on 5 November 2015 launched
Imprint India, a Pan-IIT and IISc joint initiative.
The project encourages the Indian technical institutions to
develop a blueprint for research to crack major engineering and technology
challenges relevant to the nation.
Imprint India is a
1000 crore rupees project, which aspires to:
Identify areas of immediate relevance to society requiring
innovation
Direct scientific research into identified areas
Ensure higher funding support for research into these areas
Measure outcomes of the research effort with reference to
impact on the standard of living in the rural/urban areas
The Imprint India will focus on 10 themes and each will be
coordinated by one IIT/IISc. The themes are:
1. Health Care – IIT Kharagpur
2. Computer Science and ICT – IIT Kharagpur
3. Advance Materials – IIT Kanpur
4. Water Resources and River systems – IIT Kanpur
5. Sustainable Urban Design – IIT Roorkee
6. Defence – IIT Madras
7. Manufacturing – IIT Madras
8. Nano-technology Hardware- IIT Bombay
9. Environmental Science and Climate Change – IISc, Bangalore
10. Energy Security – IIT Bombay
Union Government
constituted Empowered Committee to approve schemes under Nirbhaya Fund
The Union Government on 4 November 2015 constituted an
Empowered Committee to approve schemes proposed under the Nirbhaya Fund.
The Committee comprises officials from various ministries,
including Women and Child Development, Home Affairs, Road Transport and
Railways.
The Secretary of the Women and Child Development Ministry
will be the chairperson of the committee.
The Members of the Empowered Committee may nominate an
officer not below the rank of Joint Secretary as representative to the Empowered
Committee of Officers.
The Empowered Committee of Officers will take decision on
the sanction of schemes/projects from Nirbhaya Fund within 15 days of the date
of receipt of the proposal by the Ministry of Women & Child Development.
Indian Railways
signed MoU with Odisha for implementation of railway projects
The Odisha Government and Indian Railways on 4 November 2015
inked a Memorandum of Understanding (MoU) to form a Special Purpose Vehicle
(SPV) for implementation of railway projects in the state.
The MoU aims at forming a Joint Venture Company to develop
railway infrastructure in Odisha.
Key highlights of
the MoU
It will work towards providing railway connectivity to
Boudh, Kandhamal, Nayagarh, Nabrangpur, Kendrapada, Malkangiri and Deogarh
districts.
Maoist-affected districts will be in the high priority list.
At least six-seven rail projects will be constructed in the
state.
A 40-km link connecting the Nabarangpur district
headquarters to the nearest station at Jeypore in neighbouring Koraput district
will also be built.
The Odisha Government will have 51 percent stake in the
project, while the Railways Ministry will have 49 percent stake.
Initially, 200 crore rupees has been allocated to be spent
on the project.
Appointments
–
Indian-born Harjit
Sajjan sworn-in as Defence Minister of Canada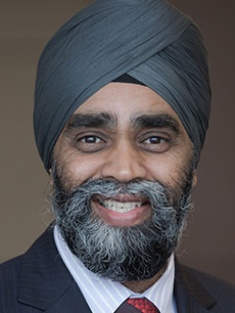 Indo-Canadian Sikh Harjit Sajjan was on 4 November 2015
sworn-in as Defence Minister of Canada. Sajjan succeeded Conservative Defence
Minister Jason Kenney.
He is one of the Prime Minister Justin Trudeau's 30-member
Cabinet that was sworn-in at a public ceremony held at Rideau Hall in Ottawa,
Canada. Trudeau was sworn-in as the 23rd Prime Minister of Canada.
Sajjan is a decorated Lt Colonel in the Canadian Armed
Forces who was elected as a MP for Vancouver South. He has served in Bosnia and
had three deployments to Kandahar, Afghanistan. He has received numerous
military honours, including the Meritorious Service Medal in 2013.
Navtej Singh Sarna
appointed as Indian High Commissioner to United Kingdom
Navtej Singh Sarna was on 31 October 2015 appointed as
Indian High Commissioner to United Kingdom (UK). Sarna is a 1980 batch Indian
Foreign Service (IFS) officer.
Prior to this appointment, Sarna was working as Secretary
(West) in the Ministry of External Affairs where he was responsible for looking
after country's diplomatic affairs with the UK and other European nations.
Earlier, he had served in Indian missions in Moscow, Warsaw,
Thimphu, Geneva, Tehran and Washington DC. He has also served as Indian
Ambassador to Israel.
He also held the distinction of being the longest-serving
spokesperson of the External Affairs Ministry.
Sarna has also authored many books including The Exile- a
novel based on the life of Maharaja Duleep Singh, We Weren't Lovers Like That-
a novel and a non-fiction The Book of Nanak.
Report/Indexes
–
UNHCR released study
titled I am Here, I belong on Need to End Childhood Statelessness
The Office of the United Nations High Commissioner for
Refugees (UNHCR) on 4 November 2015 released a study titled I am Here, I
belong: the Urgent Need to End Childhood Statelessness.
The report draws on interviews with more than 250 stateless
children and youngsters, their parents and guardians in seven countries around
the world.
Highlights of the
report
Every ten minutes a stateless child is born largely because
of discriminatory citizenship laws and violent conflicts taking place across
the globe.
The problem is most visible in the Syrian refugee crisis due
to which around 140000 children born stateless in neighboring countries of
Lebanon, Jordan and Turkey.
Financial Secrecy
Index 2015 released; India moderately secretive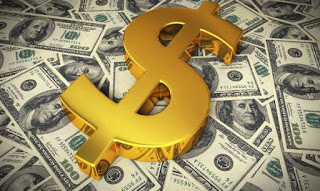 Tax Justice Network on 2 November 2015 released the
Financial Secrecy Index 2015 that ranked jurisdictions according to their
secrecy and the scale of their offshore financial activities.
While Switzerland is the most secretive jurisdiction in the
world, India, with 42 ranking, is identified as the moderately secretive among
92 countries/jurisdictions surveyed.
Key findings of
the report
Though global financial transparency improving few countries
like the USA threatening progress.
While Switzerland (1), Hong Kong (2), the USA (3), Singapore
(4) and Cayman (5) are identified as the top secretive jurisdictions in the
world, Slovenia (88), Dominica (89), Finland (90), Cook Islands (91) and
Montserrat (92) are the most transparent among the surveyed countries.
An estimated 21 to 32 trillion US dollars of private
financial wealth is located, untaxed or lightly taxed, in secrecy jurisdictions
around the world.
Illicit cross-border financial flows have been estimated at
1-1.6 trillion US dollars per year.
Since the 1970s African countries alone have lost over 1
trillion US dollars in capital flight, while combined external debts are less
than 200 billion dollars.
Report with
respect to India
India is identified as moderately secretive jurisdiction as
the index placed the jurisdiction between top 31 and 40 countries/jurisdictions
surveyed.
With a secrecy score of 39.19, India ranked 45 among 92
jurisdictions surveyed.
India accounts for slightly less than 1.5 per cent of the
global market for offshore financial services, making it a
large player compared
with other secrecy jurisdictions.
Sports
–
Jitu Rai won silver
in 13th Asian Shooting Championship
Ace shooter Jitu Rai on 4 November 2015 won India's first
senior medal at the 13th Asian Shooting Championship in Kuwait City. He bagged
the silver in the finals of the men's 50 metre pistol event.
Korea's Park Daehun, who won the gold medal of the event,
shot finals world and Asian record score of 199.2, while Jitu finished with a
finals score of 189.5.
In the process, Jitu defeated his long-time rivals Jin
Jongoh of Korea and Vladimir Issachenko of Kazakhstan.
Obituaries
–
India's former
Ambassador to Nepal Bimal Prasad dead
India's former Ambassador to Nepal Bimal Prasad on 4
November 2015 passed away in New Delhi. He was 92.
Prasad, who was also a close aide of Jayaprakash Narayan,
worked as professor of history at University of Patna. He also taught South
Asian Studies at Jawaharlal Nehru University. Later, he served as the dean of School
of International Studies.
After retirement, Prasad was appointed ambassador to Nepal
by Prime Minister Chandra Shekhar.
The former ambassador had also authored a number of books on
Jayaprakash Narayan's philosophy and life including Socialism, Sarvodaya and
Democracy, Gandhi, Nehru and JP, Studies in Leadership and A Revolutionary's
Quest.


Regards
Team ExamPundit
Sponsored

(adsbygoogle = window.adsbygoogle || []).push({});
Books For 2015 Banking/Insurance Exams