Hello and welcome to ExamPundit. Here are the Important Current Affairs Update of 4th December, 2015. These are important for the upcoming IBPS Clerk Mains and Insurance Exams.
Finance/Insurance
–
Irdai to launch
portal "ROHINI" for health insurance plans information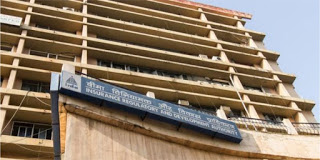 With a view to bring all relevant information regarding
health insurance policies at one place, Irdai chairman T S Vijayan will launch
here tomorrow a portal 'Registry of Hospitals in Network of Insurers' (Rohini).
The portal will be having all the information like treatment
facility, cost of treatment and cost of claims among others relating to the
35,000 hospitals which are registered by Irdai-promoted Insurance Information
Bureau (IIB). "It's a unique initiative of Irdai which going forward will help
insurance companies and hospitals and all the insured under various health
insurance schemes to get all relevant data at one place," Insurance
Regulatory and Development Authority of India (Irdai) member Nilesh Sathe told
PTI.
Every hospital across the country connected with insurance
companies for cashless payment on registration has been given a unique
identification number under the initiative by Irdai so as to make IIB able to
monitor the patterns of health insurance claims from all those hospitals.
Direct benefit
transfer scheme sets Guinness Record
The Direct Benefit Transfer of LPG or PAHAL scheme, has been
acknowledged by the Guinness Book of World records as the largest cash transfer
programme in terms of number of households.
The scheme won the achievement on June 30 when it crossed
12.57 crore households. As on December 3, 14.62 crore households are part of
the scheme.
As on April 1, 2015, there were 18.19 crore registered LPG
consumers and 14.85 crore active consumers implying a gap of 3.34 crore
connections that were either duplicate, fake or inactive accounts and have now
been blocked under PAHAL.
Rural-focused e-tail
firm StoreKing partners with Indian Oil
Assisted e-commerce platform StoreKing has tied up with
Indian Oil to provide its services across petrol bunks in tier III and rural
areas across the country. The partnership will give StoreKing access to 25,000
touch points across the country, out of which 7,500 are in rural locations.
The program which is being piloted in Karnataka, will see
the setting up of kiosks at petrol bunks where customers will be able to order
for products online, pay for them and pickup deliveries. StoreKing and Indian
Oil plan to setup 250 such centres across the state by March next year.
StoreKing, which is trying to disrupt the e-commerce model
in rural and semi urban areas shares between five and eight percent of the
margins on each sale with franchise owners. While the tie up will help Indian
Oil petrol bunk owners earn additional income, the oil company is looking at
the partnership as a way to improve walk-ins.
India
–
India's forest and
tree cover increased by 5081 sq km: India State of Forest Report 2015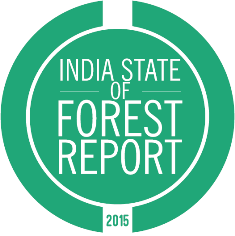 The Union Environment Minister Prakash Javadekar on 4
November 2015 released the India State of Forest Report (ISFR) 2015. The report
states that India's forest and tree cover has been increased by 5081 sq km.
The total forest and tree cover is 79.42 million hectare,
which is 24.16 percent of the total geographical area. While the total forest
cover of the country has increased by 3775 sq km, the tree cover has gone up by
1306 sq km.
Highlights of the
India State of Forest Report (ISFR) 2015
The total carbon stock in the country's forest is estimated
to be 7044 million tonnes, an increase of 103 million tonnes.
Majority of the increase in forest cover has been observed
in open forest category mainly outside forest areas, followed by Very Dense
Forest.
While Open Forest area has increased by 4744 sq km, which is
9.14 per cent of the geographical area.
India the Second Most
Ignorant Nation of the World: Survey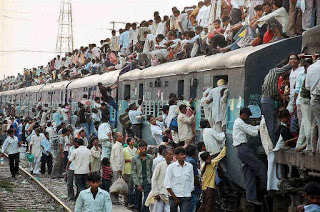 India has the "dubious honour" of being the second
most ignorant nation in the world after Mexico, according to a survey which
posed questions on issues like inequality, non-religious population, female employment
and internet access.
The survey conducted by Ipsos MORI, a London-based market
research firm, polled 25,000 people from 33 countries and found that while
people "over-estimate what we worry about", a lot of major issues are
underestimated.
"Mexico and India receive the dubious honour of being
the most inaccurate in their perceptions on these issues, while South Koreans
are the most accurate, followed by the Irish," the survey said.
The rankings of the nations were based on the "Index of
Ignorance" which was determined by questions about wealth that the top one
per cent own, obesity, non-religious population, immigration, living with parents,
female employment, rural living and internet access.
Most Indians "underestimate" how much of their
country's wealth is concentrated in the hands of the top 1 per cent, the survey
said, adding that the top 1 per cent actually own an "incredible" 70
per cent of all wealth.
Tata Trusts ties up
with Khan Academy for free online education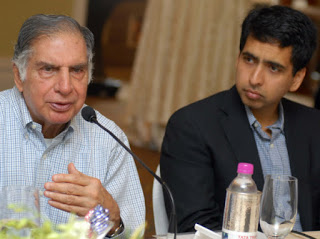 Tata Trusts today announced it will be supporting US-based
non-profit Khan Academy to provide free online education to Indians through one
of the biggest open-access online platforms.
Tata Trusts chairman Ratan Tata did not specify the
aggregate value of resources which will be granted to Khan Academy during the
five year partnership by Tata Trusts, which controls 66% of the shares of Tata
Sons, the holding company of the over $100 billion group.
Tata said the promise of free access to quality education is
a "new era" and a "compelling opportunity" with a potential
to multiply literacy rates which attracted the Trusts towards making the
commitment.
Days
–
International
Volunteer Day observed globally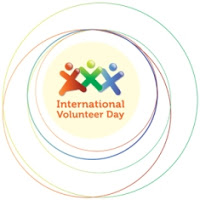 The International Volunteer Day (IVD) was on 5 December 2015
observed across the world with the theme The world is changing. Are you?
Volunteer!.
This year's theme challenges everyone to be a part of
implementing the newly launched Global Goals, the 2030 Agenda for Sustainable
Development. Through volunteerism the person can impact the sustainable
development agenda by mobilizing and engaging governments and communities.
Awards
& Honors –
Punjabi Film Bags Top
Honour at Singapore Film Festival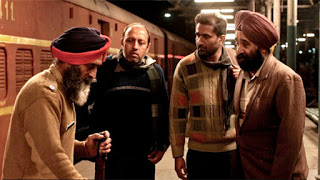 Punjabi film "The Fourth Direction" was honoured
with the Best Film Award here at the 26th Singapore International Film
Festival.
Directed by Gurvinder Singh, the 115-minute drama highlights
the 1984 Punjab separatist movement unfolding it through stories of two friends
embarked on a train journey to Amritsar.
The film, also called "Chauthi Koot" is based on
two short stories by by Waryam Singh Sandhu focus on the conflict between Sikh
separatists and the military in 1984.
Singh's first film in 2011 – "Alms for a Blind
Horse" had also met international recognition besides several accolades
and honours.
"Angry Indian Goddesses" was the second Indian
film showcased at the festival held between November 26 to December 6, 2015.
World
–
China's first
electricity-powered aircraft RX1E approved for production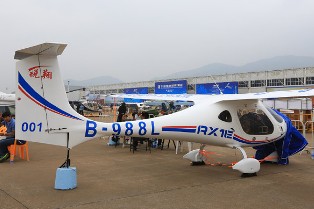 China's first domestically developed electricity-powered
aircraft known as RX1E was on 4 December 2015 approved for production by Civil
Aviation Administration of China.
RX1E electric light-sport aircraft was developed by Shenyang
Aerospace University and it will be China's first manned electric light
aircraft.
Highlights of the
RX1E electric light-sport aircraft
This two-seater plane is powered by lithium batteries.
It is capable of flying a maximum altitude of 3000 meters.
A charging time of 90 minutes enables it to fly for 45 to 60
minutes.
Obituaries
–
Veteran CPI Leader
R.P. Singh Dies
Veteran CPI leader and former MP Ramashraya Prasad Singh
died following a protracted illness at a private hospital here. He was 93.
He had represented Jehanabad parliamentary seat for four
terms between 1984 and 1996, besides being a Member of Legislative Assembly
(MLA) from Ghosi Assembly seat in the same district during an illustrious
political career lasting over four decades.
Mourning the death, Chief Minister Nitish Kumar said Singh
was a dedicated and hardworking political leader who gave all his life to
social service and welfare of the poor people.
Kumar said that the cremation of the departed leader would
be made with state honours.
Veteran Dovish
Israeli Politician Yossi Sarid Dies, Aged 75
Yossi Sarid, a former Israeli government minister who was
among the most vocal to advocate Israeli territorial concessions to resolve the
conflict with the Palestinians, has died at age 75, his son says.
Sarid was known for the sharp and fiery comments he would
fling at political opponents at parliament. His toughest exchanges came with
hawkish lawmakers and ultra-Orthodox Jewish members.
He served in parliament for over four decades, including
posts as education minister and environment minister. He led the dovish Meretz
party before he retired in 2006.


Regards
Team ExamPundit
Sponsored

(adsbygoogle = window.adsbygoogle || []).push({});
Books For 2015 Banking/Insurance Exams