Hello and welcome to ExamPundit. Here are the Important Current Affairs of 4th November, 2015. These are important for the upcoming IBPS Clerk Exam.
Appointments
–
Justice T.S Thakur
appointed as next Chief Justice of India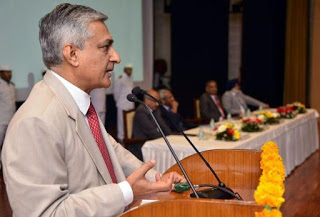 Justice T.S. Thakur would succeed Justice H.L. Dattu as the
next Chief Justice of India.
Justice Thakur, the senior-most judge of the apex court,
will take over as the CJI after Justice Dattu retires on December 2.
His name was recommended to the government by Justice Dattu
on Monday, official sources said.
After the law ministry clears the file of Justice Thakur's
appointment, it would be sent to the Prime Minister's Office. His Warrant of
Appointment will be issued when the President clears it.
Justice Thakur, who would be the 43rd CJI, was born on
January 4, 1952 and enrolled as a Pleader in October 1972. He began practising
in the Jammu and Kashmir High Court and dealt with all types of matters,
including civil, criminal, tax and Constitutional and service cases.
He then joined the chamber of his father D.D. Thakur, an
eminent advocate who became a judge of Jammu and Kashmir High Court and later a
union minister.
Flipkart names Google
executive Surojit Chatterjee vice-president
Homegrown e-commerce giant Flipkart on Wednesday said
Google's Surojit Chatterjee will join the company as Senior vice-president and
Head of Consumer Experience and Growth.
In the new role, Mr. Chatterjee will be responsible for all
consumer experience across desktop as well as mobile and will report to Punit
Soni, Chief Product Officer, the company said in a release.
Flipkart said Mr. Chatterjee spent the last eight-and-a-half
years at Google, where most recently he was the global head of Mobile Search
Advertising and AdSense for Search (AFS).
He was a founding member of Google's mobile search ads and
helped make mobile search ads a growth engine for Google, developing it into a
multi-billion dollar business, it added.
Tata Motors signed
Lionel Messi as Global Brand Ambassador for its Passenger Vehicles
Tata Motors on 2 November 2015 signed Argentina's football
player Lionel Messi as Global Brand Ambassador for its passenger vehicles.
This is for the first time the passenger vehicle business
will be undertaking an overall brand association campaign with a brand
ambassador for the first time.
Further, Tata Motors will be the first Indian brand endorsed
by the international sports icon.
As the brand ambassador, Messi will participate in the
brand's promotion campaign globally. To start with, Tata Motors will first
roll-out the association campaign, #madeofgreat, to leverage brand potential of
the company and Messi.
Shekhar Kapur to head
jury and Anil Kapoor to be chief guest at IFFI 2015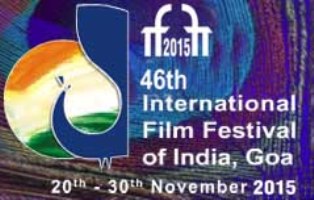 Bollywood actor Anil Kapoor in the first week of November
2015 was selected to be the chief guest of the 46th International Film Festival
of India (IFFI) that will start in Goa from 20 November 2015.
On the other hand, film director Shekhar Kapur was selected
to be the head of the jury. He has directed movies like Passage, Bandit Queen,
Mr India and Masoom. The jury also includes famous names such as Michael
Radford, Julia Jentsch, Suha Arraf and Jeon Kyu-Hwan.
The Man Who Knew Infinity, a British film on Indian
mathematician Srinivasa Ramanujan's life, will open the 46th edition.
India
–
Norway reopened
Consulate General in Mumbai after four decades
Norway on 3 November 2015 reopened its Consulate General in
Mumbai after four decades of closure in 1973. The Consulate was reopened by
Norwegian Foreign Minister Borje Brende at Bandra-Kurla Complex in suburban
Mumbai just next to Sweden's Consulate General.
This office would extend its services to cover rest of
Maharashtra, Gujarat and Goa and it will be headed by Norwegian diplomat
Torbjorn Holthe.
Norwegian Ambassador to India Nils Ragnar Kamsvag, however,
said the office has not been delegated the power of granting visas. Applicants
would be allowed to apply in Mumbai, but their visa forms would be processed by
Delhi-based Consulate General.
Maharashtra approved
APJ Abdul Kalam Amrut Yojna for pregnant and lactating women
The Maharashtra Government on 3 November 2015 approved a
revised scheme, named APJ Abdul Kalam Amrut Yojna, for pregnant and lactating
women in the tribal areas of the state.
The scheme aims at providing at least one full hot cooked
nutritious food to every pregnant lady and lactating mother.
Main Highlights of
Yojna
The meal will be provided for free.
The hot cooked meal will take into consideration the
beneficiary's food preference.
The food will be provided for six months, beginning from
third trimester of pregnancy to the three months period after delivery.
Twitter launches Make
in India emoji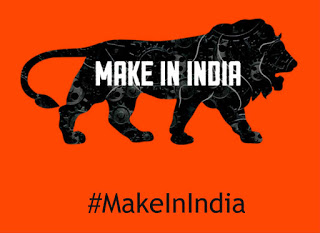 The Indian government on Wednesday became the first non-US
based brand to have a Twitter emoji — #MakeInIndia — which aims to promote
the country as a global manufacturing hub.
"As a key highlight of this government campaign, an
emoji of a black lion on an orange background, a version of the national
programme's official logo, will now appear next to the #MakeInIndia hashtag in
any tweet worldwide," Twitter said in a release following Commerce and
Industry Minister Nirmala Sitharaman's visit to its headquarters in San
Francisco.
"The #MakeInIndia emoji symbolises success of the brand
campaign on Twitter with nearly 500 million impressions this year to promote
India as a great place for foreign direct investment to transform the country
into a global manufacturing hub," it added.
Finance
–
Justice MB
Shah-headed SIT on Black Money submitted its third report
Special Investigation Team (SIT) on Black Money on 3
November 2015 submitted its third report to the Union Ministry of Finance. The
SIT is headed by Justice MB Shah and the report dealt with shell companies and
beneficial ownership.
The SIT found that over 2600 persons are directors on more
than 20 companies and at least 20 companies are operating from the same address
at 345 places which indicate the violation of Companies Act, 2013.
To correct the situation, the SIT recommended for has
suggested proactive detection of creation of shell companies and deterrent
penal action against persons involved in such activities.
World
–
Hindi largest spoken
Indian language in US: Census Bureau of US
The United States (US) Census Bureau on 3 November 2015
released a set of new tables detailing hundreds of languages that US residents
speak at home. These tables, based on American Community Survey data collected
from 2009 to 2013, expand the languages and language groups tabulated to 350.
As per the American Community Survey data, Hindi has emerged
as the largest Indian language spoken in the US with nearly 6.5 lakh people
speaking it.
Top languages spoken in US other than English include
Spanish (with more than 37.4 million speakers), Chinese (about 2.9 million),
French (1.3 million), Korean (1.1 million), German (1.1 million), Vietnamese
(1.4 million), Arabic (924573), Tagalog (1.6 million) and Russian (879434).
Books
& Authors –
Interlinking of
Indian Rivers authored by Radha Kant Bharati released
Book titled Interlinking of Indian Rivers authored by Radha
Kant Bharati was released on 3 November 2015 by Chairman of Central Water
Commission (CWC) AB Pandya.
The book based on a comprehensive research explains the
social, economic and commercial significance of linking of rivers in the
country. It also discusses National Water Policy and disputes over the
sub-continent of India.
The book also provides a platform for discussion regarding
the prospects and problems in inter basin transfer of water in India.
Sports
–
Shiva Thapa ranked
World No 2 in boxing
Shiva Thapa was on 3 November 2015 ranked number 2 in the
latest international rankings in the 56 kilogram category. He moved up by 5
places compared to previous rankings.
While Shiva got 1550 points overall, the top spot was
occupied by Michael Conlan of Ireland with 2150 points.
In the World Amateur Boxing Championships held in Doha in
October 2015, they won the gold and bronze medal respectively.
Vikas Krishan Yadav, who lost in the quarterfinals of the
Doha event, was the next best-placed Indian at sixth in the 75kg middleweight
division.
Obituaries
–
Former England
Cricketer Tom Graveney died
Former England Cricketer Tom Graveney died at the age of 88
on 3 November 2015. He played for England between 1951 and 1969 and was one of
the only 25 players to have made more than a hundred hundreds.
Graveney played 79 Tests for England and scored 4882 runs
that included 11 centuries with an average of 44.38. He captained England once
at the age of 41 in 1968.
In the first class cricket, he scored more than 47793 runs
that included 122 hundreds. His career spanned from 1948 to 1972 and included
spells at Gloucestershire, Worcestershire and Queensland.
Colin Welland, the
writer of Oscar winning Chariots of Fire, died at 81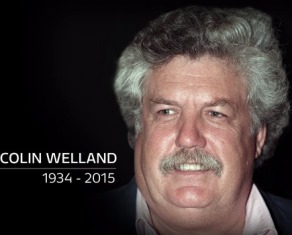 Colin Welland, the actor and writer who won an Oscar for the
Chariots of Fire screenplay, died on 2 November 2015. He died at the age of 81
after suffering from Alzheimer's disease for several years.
Welland collected his Academy Award for Best Original Screenplay
in 1982 for his script for Chariots of Fire. The film narrated the story of two
athletes in the 1924 Olympics: a devout Scottish Christian who runs for the
glory of God, and an English Jew who runs to overcome prejudice.


Regards
Team ExamPundit
Sponsored

(adsbygoogle = window.adsbygoogle || []).push({});
Books For 2015 Banking/Insurance Exams