Hello and welcome to ExamPundit. Here are the current affairs of 3rd April, 2015.
Finance/Insurance
–
CBDT signs 3 more
advance pricing agreements
The Central Board of Direct Taxes (CBDT) has signed three
more unilateral advance pricing agreements (APAs) with different companies in
India, taking the overall tally of APAs to nine.
An APA is an agreement between a taxpayer and the tax
authority concerning the transfer pricing method and the rate applicable to the
taxpayers' inter-company transactions, and normally covers multiple years.
Of the nine APAs signed till date, as many as eight are
unilateral and one was a bilateral (signed with Japan) entered into in December
last year.
The three unilateral APAs signed on March 31 this year
relate to contract manufacturing, professional services and support services'
sectors. The names of the companies involved could not, however, be
ascertained.
S P Singh, Senior Director-Transfer Pricing, Deloitte in
India, said that the signing of three more APAs on March 31 goes on to show
that the Government is keen to reduce litigation and improve the environment
for investment in India.
The situation will improve substantially if a few more steps
are taken with right earnest and at the earliest, he said.
First is to review the rules of Safe Harbour. It needs to be
appreciated that this window to reduce litigation has been given a short shrift
by taxpayers due to unrealistic mark-ups and approach.
Second, the Government should analyse the reasons for
growing litigation which is creating problems for taxpayers but not bringing
revenue and take corrective steps.
Finally, the capacity of APA team must be enhanced
substantially, else the pendency will go on increasing, which will be
demoralising for the taxpayers who have a lot of faith in this mechanism.
With rollback introduced, this aspect needs immediate
attention, Singh said.
As on date, nearly 580 applications for APAs are pending
before the CBDT.
Nominee change in
life policies to cost Rs. 100 now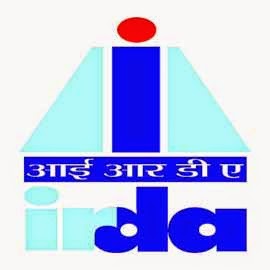 Cancellation or change in nomination in insurance policies
now comes at a cost as regulator IRDAI has allowed life insurers to charge up
to Rs. 100 for any such modification.
For policies obtained online, the fee is up to Rs. 50.
The IRDAI guidelines for 'Registering Cancellation or Change
of Nomination' have come into effect from April 1, 2015.
The Insurance Act allows the holder of a life policy to
nominate, on his own, a person or persons to whom the money shall be paid in
the event of his death while effecting the policy or any time before it
matures.
India
–
CVC Forms Panel to
Fast-Track Prosecution Sanction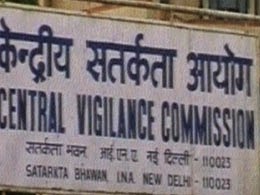 A six-member panel of experts has been formed by the Central
Vigilance Commission (CVC) to review pending cases, referred to it by CBI for
sanction of prosecution against corrupt government officials.
CVC tenders advice in respect of officers coming under its
jurisdiction against whom the CBI has sought sanction for prosecution for their
alleged involvement in corruption.
The committee comprises retired IAS officers Sudhir Krishna
and C B Paliwal, former IRS officer Sada Shiv Bajpai, former Indian Audit and
Accounts Service officer Sushama V Dabak, former Special DG of CPWD P K Gupta,
and ex-chairman of LIC A K Shukla, an order issued by CVC said.
In view of the expert committee's recommendation, the CVC
would render appropriate advice to the competent authority within 15 days of
the meeting, it said. The tenure of the panel would be for a period of two
years from April 1, 2015.
The move assumes significance as there has been delay in
many cases seeking sanction for prosecution.
Chandralekha
Mukherjee Takes Over As New DRM of Waltair
Chandralekha Mukherjee, an Indian Railway Traffic Service
1986 batch officer, took over as the new Divisional Railway Manager (DRM) of
Waltair division, East Coast Railway.
The outgoing DRM Anil Kumar has been transferred as Chief
Safety Officer, South East Central Railway, Bilaspur.
Mukherjee, who assumed the charge of the office yesterday,
has served in the Railways for last 26 years and held various positions in the
Zonal railways, Railway Board and also has a successful stint with Ministry of
Defence.
In her last posting as General Manager, Passenger
Reservation Systems in Centre for Railway Information System (CRIS), the
technical wing of railways, she played a vital role in the implantation of the
innovative Dynamic Fare concept in the Premium trains
Rajasthan brings Bill
against Witchcraft
Branding women as witches, witchcraft and such practices
will soon become punishable offences in Rajasthan.
The Rajasthan Prevention of Witch-Hunting Bill, tabled in
the Assembly, provides for life imprisonment if witch-hunting causes death, and
imprisonment up to five years and a fine for practising witch-hunting,
witchcraft and so on.
At least 60 per cent of the fine will go to the victim for
her rehabilitation.
World
–
India welcomes E3+3
agreement with Iran on nuclear programme
India has welcomed the understanding announced in Lausanne
between Iran and the E3+3 on the nuclear issue. A significant step seems to
have been taken with the agreement on the parameters of a comprehensive
settlement to be negotiated by June 30, the Ministry of External Affairs said
on Friday morning.
China, France, Germany, Russia, the United Kingdom and the
United States form the E3+3.
The statement adds that India has always maintained that the
Iranian nuclear issue should be resolved peacefully by respecting Iran's right
to peaceful uses of nuclear energy as also the international community's strong
interest in the exclusively peaceful nature of Iran's nuclear programme.
"The announcement yesterday underlines the success of diplomacy and
dialogue, which India has always supported and which we hope would lead to a
comprehensive agreement by June 30," the statement says.
On Thursday, Iran and the world powers reached a framework
agreement on curbing Iran's nuclear programme after eight days of talks in
Switzerland.
In 2050, India's
Muslim population will be largest globally
India will overtake Indonesia as the country with the
largest number of Muslims in 2050 while Hindus will become the world's third
largest population by that time, according to a new study by a US think-tank.
According to the Pew Research Center's religious profile
predictions assessed data released yesterday, Muslims are projected to grow
faster than the world's overall population and that Hindus and Christians are
to roughly keep pace with worldwide population growth.
According to Pew in 2011, Indonesia had a Muslim population
of about 205 million as against India's 177 million.
If the trend continues, Islam will be the most popular faith
in the world after 2070, it said.
By 2050, Muslims will make up about 10 per cent of the
Europe's population, up from 5.9 per cent in 2010.
The Hindu population is projected to rise by 34 per cent
worldwide, from a little over 1 billion to nearly 1.4 billion by 2050.
By that time, Hindus will be third, making up 14.9 per cent
of the world's total population, followed by people who do not affiliate with
any religion, accounting for 13.2 per cent, the report said.
China to commission 3
nuclear submarines
China would soon commission three indigenously-built advance
nuclear-powered attack submarines having a vertical launcher capable of
delivering its latest supersonic anti-ship missiles, state media reported
today.
China Central Television (CCTV) showed a satellite picture
earlier this week of three submarines anchored at an unidentified port, and
reported that the vessels were China's most advanced Type-093G nuclear-powered
attack submarines, just completed by a Chinese shipyard and awaiting delivery.
With a teardrop hull, the submarine is longer than its
predecessor, the Type-093, and has a vertical launching system, China Daily
reported.
Another article carried by the People's Liberation Army
Navy's website said the Type-093G's wing-shaped cross-section is designed to
improve speed and mobility as well as reduce noise, and that the vertical
launcher is capable of delivering the country's latest YJ-18 supersonic
anti-ship missiles.
The Type-093G is reported to be an upgraded version of
Type-093, China's second-generation nuclear-powered attack submarine, which has
entered active service.
The strategic force of the PLA Navy now has about four
nuclear-powered Type-094 ballistic missile submarines, up to six Type-093
nuclear-powered attack submarines and about three old Type-091, CCTV quoted
foreign media reports as saying.
Sports
–
Former world champion
hurdler Liu Xiang to retire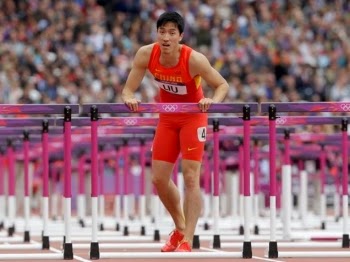 China's former Olympic champion hurdler Liu Xiang plans to
announcement his retirement next week following years of nagging injuries, a
local newspaper reported on Friday.
The Shanghai native has not competed since withdrawing at
the London Olympics in 2012 after rupturing his Achilles tendon. He pulled out
of the 2008 Beijing Games with a similar injury and years of treatment have
apparently failed to fix the problem.
The 31-year-old Liu became one of China's best-known
athletes by winning the 110-meter hurdles title at the 2004 Athens Olympics in
a then-world record time.
The Shanghai newspaper Xinmin News said Liu would announce
his retirement on his official microblog on Tuesday. He would then join former
NBA star Yao Ming and tennis champion Li Na in the ranks of world-class Chinese
athletes who have recently retired.
Days
–
Special prayers,
processions mark Good Friday across India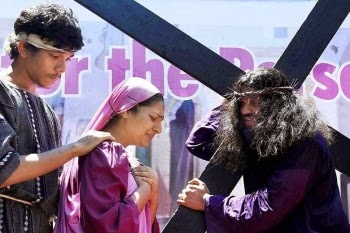 Good Friday was today observed across the country with
special prayers in churches and the faithfuls observing fasts as a way of
renunciation of earthly comfort to mark the crucifixion of Jesus Christ.
Hundreds of Christians took out processions at various
places carrying wooden crosses and rosaries to symbolise the final hours of
Christ from his condemnation to the laying of his body in the tomb after the
crucifixion on the Mount Calvary over 2000 years ago.
It was a holiday for government offices and educational
institutes. Many devotees in the national capital attended special masses held
in churches amid tight security. Heavy police deployment was seen near churches
in the wake of recent attacks on Christian establishments in the national capital.
Good Friday is a Christian religious holiday commemorating
the crucifixion of Jesus Christ and his death at Calvary.
It is also known as Holy Friday, Great Friday, Black Friday,
or Easter Friday.
Important Notice
Due to NICL AO tomorrow, The Current Affairs Magazine has been delayed till Monday!
Also the Warm Up Match and Magazine of NICL Assistant will be Given in the Coming Week.
– Team Exam Pundit
If you do not believe you can do it then you have no chance at all. – Arsene Wenger


Regards
Team ExamPundit
Books For 2015 Banking/Insurance Exams


EP Recommends: Practicemock Free Mock Tests