Hello and welcome to ExamPundit. Here are the current affairs for 31st March, 2015.
Banking/Economy/Insurance
–
Australia's IAG to
raise stake in SBI General Insurance to 49 percent
Insurance Australia Group Ltd (IAG) on 26 March 2015
announced that it will raise its stake in SBI General Insurance (SBIGI) from 26
percent to 49 percent.
IAG decided to increase its stake in SBIGI in the backdrop
of the Insurance Laws (Amendment) Bill, 2015 which was passed in the Parliament
in March 2015. The bill seeks to increase foreign investment limit in local
insurers to 49 percent from 26 percent.
SBI General Insurance is a joint venture between the State
Bank of India and IAG of Australia. It started operations in 2010. This
decision of IAG will lead to dilution of SBI's 76 percent stake in SBI General
Insurance to 51 percent.
RBI tightens takeover
norms for shadow banking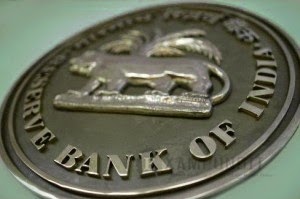 The Reserve Bank of India (RBI) plans tougher rules for
takeovers involving non-banking financial companies (NBFCs), according to draft
guidelines published on Monday, outlining a demand that all substantial deals
seek its prior approval.
In its latest effort to boost transparency and strengthen
its grip on the alternative lenders that account for a large part of the
domestic shadow-banking sector, the RBI said any purchase of a stake of 26 per
cent or more in a company, or a change in more than 30 per cent of its
directors, would need the central bank's permission.
There are some 12,000 NBFCs registered with the RBI, and
they largely offer loans. Some, like traditional banks, also take deposits.
The RBI also said in its circular that the source of funds
behind new investors in any NBFC will have to be disclosed. It also asked for
an undertaking that the new proposed investors are not associated with any
existing but unregistered body that accepts public deposits.
NBFCs play a critical role in extending credit to areas
where traditional finance cannot reach in a country where only just over half
of the population has access to the mainstream banking system. However,
controlling these NBFCs has been made a key priority for the RBI, given their
size and reach.
SIDBI signs $543-mn
loan pacts with World Bank
The Small Industries Development Bank of India (SIDBI) has
signed two agreements worth $500 million and $43 million with the World Bank,
which will immensely benefit the MSMEs of the country.
The first agreement on MSME Growth, Innovation and Inclusive
Finance Project for start-ups with a line of credit of $500 million is for risk
capital finance, and for financing to service sectors and manufacturing MSMEs.
The project also targets women entrepreneurs (20 per cent of
the project) and units in underserved (low income) states such as Uttar
Pradesh, Madhya Pradesh, and West Bengal (25% of assisted units from low-income
states).
The second agreement is Partial Risk Sharing Facility for
Energy Efficiency (PRSF) project with a total outlay of $43 million consisting
of guarantee fund corpus of $37 million, technical assistance of $4 million and
$2 million to be implemented by Energy Efficiency Services Ltd.
The objective of the project is to support the Government of
India's efforts to transform the energy efficiency (EE) market in India by
promoting increased level of EE investments, particularly through energy
service performance contracting (ESPC) delivered through Energy Service
Companies (ESCOs).
India
–
India, France to
jointly develop naval missile "Maitri"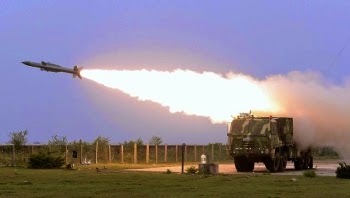 The Defence Acquisition Council has approved the 'Maitri'
project for the co-development of a Short Range Surface-to-Air Missile (SR-SAM)
by the Defence Research and Development Organisation (DRDO) with MBDA of France,
Navy officers said on Monday.
The DRDO had signed a Memorandum of Understanding with MBDA
in 2013, but there has hardly been any progress because the DRDO's Akash
missile system has similar functions.
The Army and the Air Force have expressed satisfaction with
the capabilities of Akash, but the Navy has made it clear that Akash is not
suitable for installation on warships.
This is likely to be discussed further during Prime Minister
Narendra Modi's visit to France next week.
Last Saturday, the Defence Acquisition Council gave approval
for the upgrade of 10 Kamov-28 anti-submarine helicopters of the Navy at a cost
of €297 million.
The helicopters are at the end of their service life.
AP signs pact with
National University of Singapore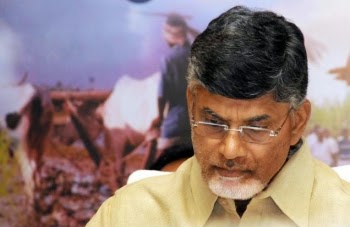 The Andhra Pradesh Government, National University of
Singapore, and the Confederation of Indian Industry (CII) have inked an MoU in
Singapore to work on 'Ease of Doing Business in AP'.
The memorandum of understanding signed between NUS (acting
through the Asian Competitiveness Institute at Lee Kuan Yew School of Public
Policy), AP and CII is for cooperation in relation to 'Masterplan on Ease of
Doing Business in Andhra Pradesh (MEDBAP): Vision 2020' and other related
activities.
As part of the tripartite MoU, the parties will collaborate
in conducting joint research programmes on interesting issues such as
strategies and assessment on ease of doing business and enhancement of economic
competitiveness.
This MoU will also enable them to identify and establish
common interests and cooperative opportunities between Andhra Pradesh and
private sector investors, (both local and foreign).
The MoU also envisages regular visits of delegations through
exchange of ideas and formulation of research strategies, holding joint
seminars where NUS and AP assess and update their progress on the project.
Asian Competitiveness Institute at Lee Kuan Yew School of
Public Policy will be utilised as a platform for investment research, to study
economic situations and investment opportunities in AP and ASEAN, China.
Himachal Pradesh
Government launched India's first e-Vidhan Mobile app
Virbhadra Singh, the Chief Minister of Himachal Pradesh on
30 March 2015 launched part one of e-Vidhan Mobile app.
The app could be accessed by all the members 45 minutes
before the question hours on android and tablets having information about the
day business.
With this launch, Himachal Pradesh Vidhan Sabha became the
first state assembly in the country to launch e-Vidhan Mobile app. This
e-Vidhan system will help the state to save about 8 crore rupees per annum that
is spent on the paper.
The information provided on the app could be corrected on
line.
The bills introduced or laid for discussion will also be
made available to the members.
Union Cabinet gave
its approval for the Approach and Key Components of e-Kranti
The Union Cabinet chaired by the Prime Minister Narendra
Modi on 25 March 2015 gave its approval for the Approach and Key Components of
e-Kranti: National e-Governance Plan (NeGP) 2.0.
e-Kranti is an important pillar of the Digital India
programme and the programme has been envisaged by the Department of Electronics
and Information Technology (DeitY).
Objectives of
e-Kranti
To redefine NeGP with transformational and outcome oriented
e-Governance initiatives.
To enhance the portfolio of citizen centric services.
To ensure optimum usage of core Information &
Communication Technology (ICT).
To promote rapid replication and integration of eGov
applications.
To leverage emerging technologies.
To make use of more agile implementation models.
Key principles of
e-Kranti
Transformation and not Translation
Integrated Services and not Individual Services
Government Process Reengineering (GPR) to be mandatory in
every Mission Mode Projects (MMPs)
ICT Infrastructure on Demand
Cloud by Default
Mobile First
Fast Tracking Approvals
Mandating Standards and Protocols
Language Localization
National GIS (Geo-Spatial Information System)
Security and Electronic Data Preservation
World
–
Amitabh Bachchan
Felicitated at 'India by the Nile' Festival in Egypt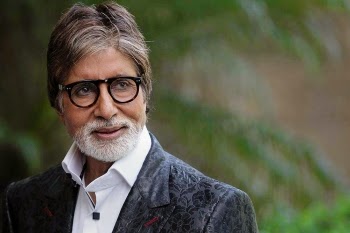 India's megastar Amitabh Bachchan inaugurated the third
edition of the India by the Nile festival during a ceremony attended by the top
crux of Egypt's diplomatic, social and business circle here.
The 72-year-old actor was excited about his three-day visit
to the Egypt's capital and commended the Embassy of India and Ministry of
Culture and Tourism of Egypt for their efforts to organise the festival.
Acknowledging scores of people who had gathered to catch a
glimpse of the popular star from their home country, the 72- year-old actor
said that being in Egypt was like coming home.
India is organising 18-day 'India by the Nile' festival,
considered the biggest foreign fair, in Egypt to send a message that the
country is safe for Indian tourists despite violent extremist attacks and
unrest.
Tourism is one of the major centre-pieces of the Egyptian
economy.
The tourism industry dwindled due to many violent attacks by
militants since the January 2011 revolution that toppled ex-president Hosni
Mubarak.
In 2013, former Islamist president Mohamed Morsi's ouster
intensified the attacks, leading to a decrease in footfalls of foreign
tourists.
China and Sri Lanka
inked five agreements during visit of Maithripala Sirisena to China
China and Sri Lanka signed five agreements on 26 March 2015
to deepen development partnership between the two countries.
The agreements were signed in Beijing during the maiden
visit of Sri Lankan president Maithripala Sirisena to China after assuming the
office in January 2015.
Both the countries reiterated the shared adherence of the
two countries to the Five Principles of Peaceful Co-existence or Pancha Sheela.
The two nations signed five agreements related to
cooperation for special aid in public health, development of water treatment
methods and technologies in kidney disease affected areas, research and
development of the coconut industry and refurbishment of the Superior Courts
Complex in Sri Lanka.
Muhammadu Buhari wins
Nigeria presidential election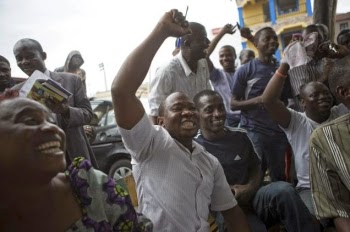 Opposition challenger Muhammadu Buhari has won Nigeria's
presidential election with 15.4 million votes against incumbent Goodluck
Jonathan's 13.3 million, a Reuters tally of votes in all of 36 States showed on
Tuesday.
Mr. Jonathan telephoned Mr. Buhari to congratulate him on
winning this weekend's election, a spokesman for Mr. Buhari's All Progressives
Congress said.
RIL Signs Contracts
for Two Offshore Oil and Gas Blocks in Myanmar
Reliance Industries today signed contracts for two offshore
oil and gas exploration blocks in Myanmar as it looks overseas to tide over
difficult regulatory environment back home.
The billionaire Mukesh Ambani-run firm had won the blocks
after in Myanmar Offshore Block Bidding Round – 2013.
Both the blocks are located offshore in the Tanintharyi
basin of Myanmar in water depths upto 3000 feet and together encompass total area
of 27,600 square kilometers.
While Myanmar, like India, offers a similar production
sharing contract regime that allows recovery of all costs before sharing
spoils, its contractual regime is much more attractive.
Appointments
–
Vice Admiral Sunil
Lanba took over as Commanding-in-Chief of Southern Naval Command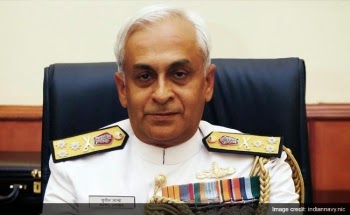 Vice Admiral Sunil Lanba on 30 March 2015 took over charge
as the Flag Officer Commanding-in-Chief of Southern Naval Command. He took the
charge from Vice Admiral SPS Cheema at a ceremonial parade held at the Naval
base in Kochi.
Prior to assuming command, Vice Admiral Lanba laid a wreath
at the War Memorial.
Vice Admiral Cheema will now assume the charge of the Flag
Officer Commanding in Chief, Western Naval Command on 31 March 2015 on the
retirement of the present incumbent, Vice Admiral Anil Kumar Chopra.
Books
& Authors –
God's Bankers
authored by Gerald Posner released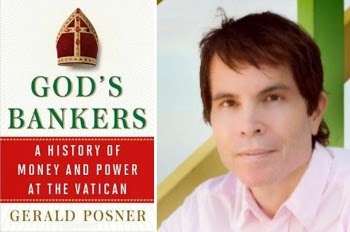 Book titled God's Bankers: A History of Money and Power at
the Vatican authored by Gerald Posner was released on 3 February 2015.
Posner is an American investigative journalist and an
author, through this book he has tried to present the secret side of the
200-year history of Vatican finances and the Vatican Bank, the Catholic
Church's completely independent financial institution.
The book is about the church's accumulation of wealth and
its byzantine entanglements with financial markets across the world. It talks
about the political intrigue and inner workings of the Catholic Church. It
displays with extraordinary precision how the Vatican has evolved from a
foundation of faith to a corporation of extreme wealth and power.
Index
–
WJP released Open
Government Index 2015 Report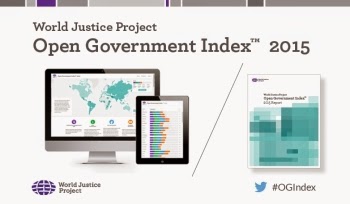 World Justice Project (WJP) in the third week of March
released the Open Government Index 2015.
Out of the 102 countries assessed in the 2015 Index, Sweden
topped the list in terms of openness in the government. It is followed by New
Zealand and Norway at second and third place respectively. The other countries
in the top ten are: Denmark, Netherlands, Finland, Canada, United Kingdom, Australia
and Republic of Korea.
Cambodia, Iran, Myanmar, Uzbekistan and Zimbabwe are
positioned last in the Index.
India's Rank in
the Index
India has been placed at the 37th position in the 2015
Index.
India scored 0.54 with 27th rank, 0.50 with 66th rank, 0.58
with 43rd rank and 0.65 with 39th rank among the surveyed countries in terms of
publicised laws and government data, right to information, complaint mechanisms
and civic participation respectively.
India is placed at the top among the South Asian countries
followed by Nepal (40), Sri Lanka (52), Bangladesh (73), Pakistan (83) and
Afghanistan (89).
India is placed at the third position among the Lower Middle
Income countries after Georgia and Indonesia.
Sports
–
Daniel Vettori
retired from all forms of International Cricket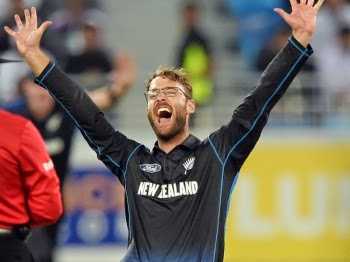 Daniel Vettori, the cricketer of New Zealand on 30 March
2015 retired from all forms of International Cricket. The veteran spinner
officially announced his retirement after the final match of the 2015 Cricket
World Cup.
In his final match against Australia, he scored nine runs
and took 0-25 from five overs. But his 13 wickets and his economy rate
throughout the tournament helped New Zealand in qualifying for the World Cup
final for the first time.
His decision gave an end to his 18-year long career that
began when he was 18.
Vettori coaches the Royal Challengers Bangalore in the
Indian Premier League Twenty20 competition.


View The Current Affairs Archive >>
Books For 2015 Banking/Insurance Exams