Hello and welcome to ExamPundit. Here are the important Current Affairs Update of 31st December, 2015. These are important for the upcoming LIC AAO 2016, Syndicated Manipal PO Exam and SIDBI Assistant Manager Exams.
Industry/Finance
–
World Bank offers $50
million loan for minority education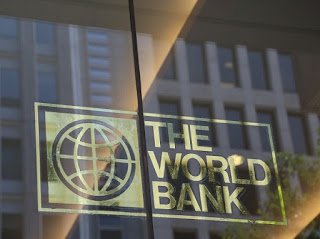 The World Bank signed a credit agreement of $50 million with
the government today for education and skill training for minorities.
"The Government of India and the World Bank today
signed a $50 million credit for the Nai Manzil: The Education and Skills
Training for Minorities Project to help young people from minority communities
complete education and gain from market-driven training programmes with the aim
of improving their employment outcome," World Bank said in a release.
The project will support the government's national Nai
Manzil (New Horizon) scheme, which was launched in August this year.
The project will reach out to the disadvantaged youth from
minority communities and support their enrolment in open schooling as well as
provide hands-on vocational training.
It will also provide post-placement support to assist them
in finding sustainable employment, read the statement.
Andhra Pradesh
Government decided to hike wages of Anganwadi workers
The Andhra Pradesh Government on 30 December 2015 decided to
hike the wages of Anganwadi workers. The wages of the Anganwadi workers will be
increased from 4200 rupees to 7000 rupees and the wages of Anganwadi helpers
will be hiked to 4500 rupees.
It was also decided to replace the conventional street
lights with LED lights in 659 villages across the state.
The decision was taken at the Cabinet meeting presided by
state Chief Minister N Chandrababu Naidu in Vijayawada.
In addition, the Cabinet decided to implement a new sand
policy with effect from 1 February 2016. As per the policy, Mines Department
will monitor tendering and auctioning of sand reaches in the state.
Airtel acquires 100
per cent stake in Augere Wireless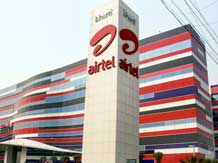 Telecom major Bharti Airtel today said it has acquired the
balance 26 per cent stake in Augere Wireless, which holds 4G spectrum in Madhya
Pradesh, making it a wholly-owned subsidiary of the company.
Earlier, Airtel had announced acquiring 74 per cent stake in
Augere Wireless but did not disclose financial details of the deal.
Augere holds 20 Mhz of spectrum in 2300 Mhz band in Madhya
Pradesh service area, which includes Chhattisgarh state, to be used for 4G
services. The company had won this spectrum for Rs. 124.66 crore in 2010 but
has not rolled out services.
Airtel now has 20 Mhz in 2300 Mhz band across nine service
areas. The company directly won this spectrum in four service areas for Rs.
3,314.36 crore.
Later, it acquired Qualcomm's India unit which had spectrum
in four circles including metros.
Infotel Broadband, which was acquired by Reliance
Industries, was the only bidder to win spectrum on pan-India basis in the 2300
Mhz band in that auction.
India
–
Union Cabinet approved
Raptor MoU for conservation of migratory birds of prey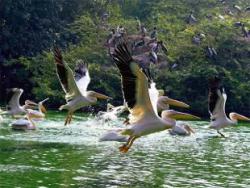 The Union Cabinet, presided by Prime Minister Narendra Modi,
on 30 December 2015 gave its approval for signing a Memorandum of Understanding
(MoU) for conservation of migratory birds of prey in Africa and Eurasia. The
MoU, also called as Raptor MOU, will help India gain knowledge in effectively
managing the habitats of the raptors.
With the signing of the MoU, India will become the 54th
signatory to the MoU.
The MoU is also in conformity with the provisions of the
existing Wild Life (Protection) Act, 1972, wherein the birds have been accorded
protection.
Union Cabinet
approved construction of 69 bridges on trilateral highway in Myanmar
The Union Cabinet, presided by Prime Minister Narendra Modi,
on 30 December 2015 approved the construction of 69 bridges including approach
roads on the Tamu-Kyigone-Kalewa (TKK) road section of the trilateral highway
in Myanmar.
The bridges will be constructed at a cost of 371.58 crore
rupees.
Key facts related
to construction of bridges on TKK road section:
The construction of bridges will impart all weather
usability to the TKK road section, which is also part of the route for the
proposed Imphal-Mandalay bus service.
It will improve connectivity between India and Myanmar and
facilitate the movement of goods and traffic.
Sports
–
Virat Kohli named
BCCI Cricketer of the Year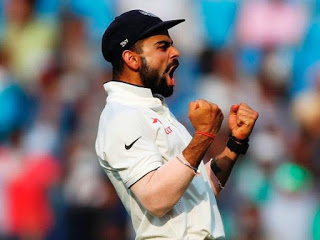 Continuing his meteoric rise, Indian Test captain Virat
Kohli was today named 'Cricketer of the Year', while Mithali Raj was picked for
the top women's award in the BCCI annual honours to be given away on January 5
in Mumbai.
Under Kohli, the Indian team ended a 22-year wait for a
series win on Sri Lankan soil before battering world No.1 South Africa to give
them their first overseas loss in nine years.
The right-hander has done well with the bat too, scoring 640
runs in 15 Test innings that he played at an average of 42.67. In his 20 ODI
outings this year, Kohli managed 623 runs at an average of 36.65.
Mithali, on the other hand, became the first Indian woman
and second overall to complete 5,000 runs in ODI format this year. Mithali will
be presented with the M.A. Chidambaram Trophy for the best women's cricketer.
In other awards, former wicketkeeper Syed Kirmani will be
presented the Col. C.K. Nayudu Lifetime Achievement Award.
The Karnataka State Cricket Association has been chosen the
State association of the year for achieving the treble of winning the Ranji
Trophy, Irani Cup and Vijay Hazare Trophy in the season.
Karnataka all-rounder Robin Uthappa has been picked for the
Madhavrao Scindia Award for being the highest run-scorer in Ranji Trophy.
Uthappa scored 912 runs in 11 matches, averaging 50.66.
The top wicket-taker's award is being shared this year by
Karnataka's R Vinay Kumar and Mumbai's Shardul Thakur, both of whom scalped 48
in the previous season.
Ashwin is ICC's No. 1
Test bowler, first Indian since Bedi's feat in 1973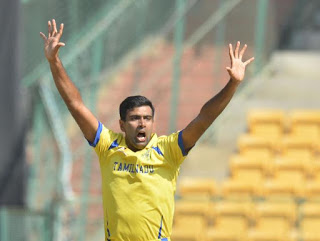 Star India off-spinner Ravichandran Ashwin has ended 2015 as
the No. 1 Test bowler in the ICC rankings issued on Thursday on the back of his
strong showing against South Africa in the recent home series.
Ashwin, who took 62 wickets in nine Tests this year
including 31 scalps in the four matches against South Africa, became the first
India bowler since Bishen Bedi in 1973 to achieve the milestone of finishing
the year on top.
In fact, Bedi, an ICC Hall of Famer, is the only India
bowler to ever top the Test bowling table, while Bhagwath Chandrasekhar, Kapil
Dev and Anil Kumble peaked at number-two during their careers.
Ashwin achieved the number-one spot for first time in his
career after injury prevented South African Dale Steyn from bowling more than
3.5 overs in England's second innings in the Durban Test.
Steyn had started the Durban Test leading Ashwin by four
points and now trails the India off-spinner by the same margin. Even though the
fast bowler bagged four wickets in the first innings, these were not enough for
him to end the year as the number-one ranked bowler for the sixth time since
2009.
Ashwin's successful season was reflected in his ranking
after he started the year in 15th position and slowly but surely moved to the
top of the chart.
Laxmi Ratan Shukla
announced retirement from all forms of cricket
Laxmi Ratan Shukla, former Indian cricketer and Bengal
all-rounder, on 30 December 2015 announced his retirement from all forms of
cricket. However, he might continue playing for his club Mohun Bagan.
Sukhla's announcement came two days after he was named in
the Bengal squad for the Syed Mushtaq Ali T20 Trophy starting on 2 January
2016.
Bjorn Isberg named as
Tournament Director of 2016 Hockey India League
Sweden's Bjorn Isberg on 30 December 2015 was appointed as
the Tournament Director of Coal India Hockey India League (HIL), the premier
league for hockey in India.
On the other hand, Muthukumar Balakrisnan from Malaysia was
given the role of the Assistant Tournament Director in the 4th edition of the
Coal India Hockey India League.
Andy Mair from Scotland was named as the umpire's manager
for the league.
Appointments
–
Dr Gyanendra D
Bandgaiyan appointed DG of National Centre for Good Governance
The Appointments Committee of the Cabinet (ACC) on 30
December 2015 approved the appointment of Dr Gyanendra D Bandgaiyan as the
Director General of the National Centre for Good Governance.
He will be in the office for a period of three years which
is extendable by another two years or up to 60 years of age, whichever is
earlier.
The 54-year-old Bandgaiyan is a former IAS officer of the
Union Territories cadre. He hails from Madhya Pradesh.
He is also an Ex-Chief Economist, United Nations Development
Programme (UNDP).
Awards
& Honors –
Indian-Origin Cancer
Researcher Harpal Singh Kumar Knighted by Queen Elizabeth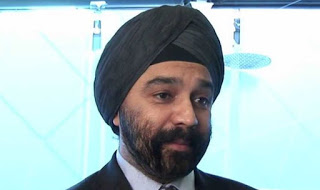 A top Indian-origin cancer research expert has been
conferred Knighthood by Queen Elizabeth II for being "hugely
influential" in his work on prevention and treatment of cancer, according
to the annual New Year's Honours list released here today.
Harpal Singh Kumar, the chief executive of Cancer Research
UK (CRUK), has been honoured for services to cancer research and being
"hugely influential in promoting research into the prevention, early
diagnosis and treatment of cancer, and cancer care."
"CRUK's income and research spend are at an all-time
high. Under his leadership, it has been instrumental in pushing the government
to take further measures to reduce smoking and to ban sun-beds for under-18s,"
Kumar's citation reads.
Samir Desai, founder-CEO of Funding Circle, receives a
Commander of the Most Excellent Order of the British Empire (CBE) for his work
in the field of financial inclusion and Raminder Singh Ranger, chairman of Sun
Mark Ltd, is awarded a CBE for services to business and community cohesion.
World
–
Japan and South Korea
reached Agreement on Issue of Comfort Women
Japan and South Korea on 28 December 2015 reached an
Agreement on Issue of Comfort Women.
The agreement was reached after a meeting between Fumio
Kishida, Minister for Foreign Affairs of Japan and Yun Byung-se, Minister of
Foreign Affairs of South Korea in Seoul.
It aims to resolve a decades-old dispute over Korean women
who were used as sex slaves by Japanese soldiers during World War II.
The agreement is considered as historic as the issue had
been a bone of contention between the countries for decades.
Obituaries
–
Singapore's
Indian-Origin Blind Champion of Disabled Ron Chandran-Dudley Dies at 81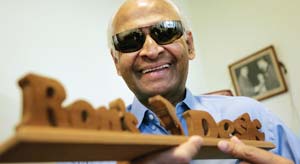 Ron Chandran-Dudley, a Singaporean of Indian-origin who
championed the rights of handicapped both here and abroad, has died of a massive
heart attack. He was 81.
Chandran-Dudley breathed his last yesterday in a hospital
where he was taken to after complaining of chest pain.
He is survived by wife Rena Chandran-Dudley, 87, who said it
was the worst attack she had seen him experience as he earlier had heart
problems for which he underwent a quintuple bypass.
Blinded at the age of 19 from a kick to his head during a
rugby match, Chandran-Dudley was one of Singapore's key pioneers, having
established many of the handicapped welfare associations here.
Former Newcastle
United goalkeeper Pavel Srnicek died
Former Newcastle United goalkeeper Pavel Srnicek died on 29
December 2015 at Ostrava, Czech Republic. He was 47.
Srnicek passed away nine days after suffering cardiac
arrest.


Regards
Team ExamPundit
Sponsored

(adsbygoogle = window.adsbygoogle || []).push({});
Books For 2015 Banking/Insurance Exams