Hello and welcome to ExamPundit. Here are the Important Current Affairs Update of 30th December, 2015. These are Important for the upcoming LIC AAO 2016, Syndicate Bank Manipal PO and SIDBI Assistant Manager 2016 Exams.
Finance/Industry
–
BHEL commissioned
Prayagraj power project unit in Uttar Pradesh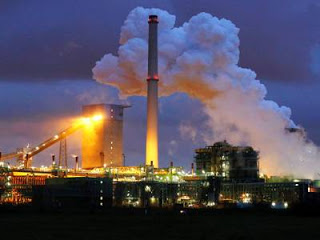 State-run Bharat Heavy Electricals Ltd (BHEL) on 29 December
2015 commissioned a 660 MW unit of Prayagraj Super Thermal Power Project at
Bara in Allahabad district of Uttar Pradesh.
The Prayagraj Super Thermal Power Project is the first
supercritical thermal unit in the state to achieve capacity addition on
attaining full load. Super-critical units are more efficient and eco-friendly
as they consume lesser coal.
In addition, it is a greenfield thermal power project. The
project is owned by Prayagraj Power Generation Company Limited (PPGCL), a
subsidiary company of Jaiprakash Power Ventures Limited.
Russia tied up with
HAL to manufacture Kamov 226T helicopters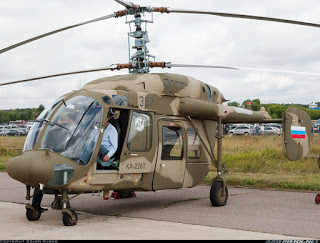 Russia's Rostech State Corporation on 29 December 2015 tied
up with Hindustan Aeronautics Limited (HAL) to manufacture at least 200 Kamov
226T light helicopters. The Kamov will replace the ageing fleet of Cheetah and
Chetak.
The deal is estimated to be worth 1 billion US dollars and
is the first Russian-Indian high-tech project implemented by the Indian
government within the framework of the Make in India initiative.
During Prime Minister Narendra Modi's visit to Moscow in
December 2015, an agreement was signed between the two countries on cooperation
in the field of helicopter manufacturing.
SpiceJet launched
travel solutions platform SpiceVacations.com
SpiceJet on 29 December 2015 launched an end-to-end travel
solutions platform, SpiceVacations.com. The platform offers customized travel
packages to customers who can avail various services while planning their
holiday, at no added cost.
The platforms also comes with a special feature where in
customers, just with a minimal deposit, which is refundable, can book and hold
a booking for up to 48 hours to review with acquaintances.
CCEA approved Amended
Technology Upgradation Fund Scheme for textiles industry
The Cabinet Committee on Economic Affairs on 30 December
2015 approved the introduction of Amended Technology Upgradation Fund Scheme
(ATUFS) in place of the existing Revised Restructured Technology Upgradation
Fund Scheme (RR-TUFS), for technology upgradation of the textiles industry.
The new scheme will give a boost to Make in India in the
textiles sector. It is expected to attract investment to the tune of one lakh
crore rupees and create over 30 lakh jobs.
Highlights of Amended
Technology Upgradation Fund Scheme
Employment generation and export by encouraging apparel and
garment industry, which will provide employment to women in particular and
increase India's share in global exports.
Promotion of Technical Textiles, a sunrise sector, for
export and employment.
Appointments
–
Satyavati Berera
became first woman COO at Big 4 in India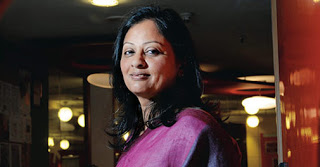 Satyavati Berera on 27 December 2015 became the Chief
Operating Officer (COO) of the Big Four accounting firm in India. With this,
she became the first woman to reach the level of a COO.
Berera will take charge as COO on 1 January 2016. She will
replace Neil Wilson, who is moving to London as global operations partner with
PwC. She will be second only to chairman Deepak Kapoor in hierarchy.
Madhu S Nair assumes
charge as CMD of Cochin Shipyard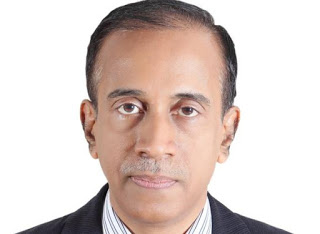 Madhu S. Nair has assumed charge as Chairman and Managing
Director of Cochin Shipyard on Wednesday.
He took over the charge from Commodore K Subramaniam, who
had been with CSL the last eight years (5 years as Director (operations) and 3
years as CMD).
CSL is today, the best performing shipyard in the country
among both the public and private sector. The company had been achieving a
consistently good performance in the last several years. The turnover in
2014-15 was ₹1,860 crore
as compared to ₹1,653
crore in 2013-14. PAT has gone up to ₹235
crore in 2014-15 against ₹194
crore in 2013-14.
Giorgi Kvirikashvili
elected as Prime Minister of Georgia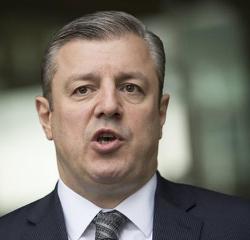 Giorgi Kvirikashvili was on 29 December 2015 elected as the
Prime Minister of Georgia. He will succeed Prime Minister Irakli Garibashvili,
who resigned from the post on 23 December 2015. His appointment will now be
ratified by the Georgia's President Giorgi Margvelashvili.
Kvirikashvili fetched 86 votes of the parliament of Georgia
out of 114 deputies. However, 28 deputies voted against him. The parliamentary
vote also ratified Kvirikashvili's choice of cabinet.
Once his appointment is ratified, he will head the campaign
headquarters of the party Georgian Dream- Democratic Georgia and the electoral
list of the coalition Georgian Dream.
Jetha Bharwad elected
as first Vice-Chairman of Gujarat Cooperative Milk Marketing Federation
Senior BJP MLA, Jetha Bharwad was on 29 December 2015
unanimously elected as the first Vice-Chairman of Gujarat Cooperative Milk
Marketing Federation (GCMMF) that sells its dairy products under brand name
Amul.
Bharwad is an MLA from Sehra constituency of Panchmahal
district. He is also the chairman of Panchmahal District Cooperative Milk
Producers Union Ltd.
Since its inception in 1973, this is for the first time that
GCMMF created the post of Vice-Chairman By amending their by-laws. Bharwad's
nomination was proposed by Rajkot Dairy's Chairman Govind Ranpariya and was
supported by Valji Umbad, Chairman of Sarhad dairy in Kutch.
Awards
& Honors –
Noted Gujarati writer
Raghuveer Chaudhary selected for 51st Jnanpith award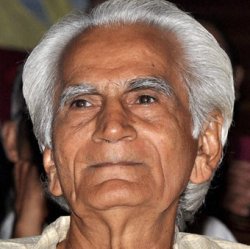 Eminent Gujarati litterateur Raghuveer Chaudhary was on 29
December 2015 selected for the 51st Jnanpith award for his contribution to the
Indian literature.
The decision was taken in a meeting of the Jnanpith
Selection Board chaired by noted scholar Namwar Singh. Other members of the
selection board are Shamim Hanfi, Harish Trivedi, Suranjan Das, Ramakant Rath,
Chandrakant Patil, Alok Rai, Dinesh Misra and Leeladhar Mandloi.
Chaudhary is the fourth Gujarati litterateur to bag this
prestigious award after Uma Shankar Joshi (1967), Pannalal Patel (1985) and
Rajendra Shah (2001).
Sports
–
Rakhi Haldar, Kavita
Devi bagged gold at National Weightlifting Championship
Rakhi Haldar and Kavita Devi on 29 December 2015 bagged gold
in their respective weight categories in the Senior National Weightlifting
Championships held in Patiala, Punjab.
Haldar lifted 94 kilograms in the snatch and 119 kilograms
in clean and jerk to come up with a total lift of 213 kilograms in Women's 69
kilograms to grab the gold medal. Lalchhanhimi bagged the silver with a total
lift of 210 kilograms, while Rajwant Kaur finished with a bronze with an
overall effort of 201 kilograms.
In Women's 75 kilograms category, Devi lifted 95 kilograms
in snatch and 122 kilograms in clean and jerk for a total of 217 kilograms to
win the top medal. Sushila Panwar and Daljit Kaur bagged the second and third
positions with lifts of 213 kilograms and 198 kilograms, respectively.
Obituaries
–
Ian Fraser Lemmy
Kilmister, founding member of metal band Motorhead, died
Ian Fraser Lemmy Kilmister, founding member and singer in
the British heavy metal band Motorhead, passed away on 28 December 2015 after
battling cancer. He was 70.
Popularly known as Lemmy, he played furiously on
platinum-selling Motorhead albums like Ace of Spades , Overkill and Iron Fist.
Veteran singer Subir
Sen passed away
Veteran singer Subir Sen passed away on 29 December 2015 due
to lung cancer in Kolkata. He was 81. He is survived by his wife and a
daughter.
Sen was condemned to be clone of senior and talented Hemant
Kumar.
From the 1950s till the 1980s, the melodious singer had sung
a number of hit songs. He had also sung duets with Asha Bhonsle and Lata Mangeshkar.
A hit film Aas ka Panchhi marked the peak of Sen's
popularity. Similarly, Chhoti Bahen had several duets by him and Lata
Mangeshkar which dominated the charts of the time.
Some of Sen's well-known songs include Aa ja re nain dware
from the Dev Anand-Waheeda Rehman starrer Roop Ki Rani Choron Ka Raja and Main
rangeela pyar ka raahi in Chhoti Bahen.
Iconic Marathi poet and Padma Bhushan recipient Mangesh
Keshav Padgaonkar passed away on 30 December 2015 after a brief illness. He was
86.
Padgaonkar was part of many poetry recitation programmes
that were held in Maharashtra in 1960s and 1970s. He has also penned lyrics for
many Marathi films.


Regards
Team ExamPundit
Sponsored

(adsbygoogle = window.adsbygoogle || []).push({});
Books For 2015 Banking/Insurance Exams