Hello and welcome to ExamPundit. Here are the Important Current Affairs of 2nd September, 2015. These are Important for the upcoming IBPS PO V Exam.

Finance/Industry/Banking
–
RBI proposed marginal
cost of funds methodology to calculate Base Rate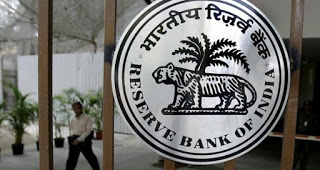 The Reserve Bank of India (RBI) on 1 September 2015 proposed
a new methodology to calculate Base Rate (Base Rate). It is based on marginal
cost of funds methodology.
The new methodology is aimed at bringing uniformity among
BRs of banks so that they will be more sensitive to any changes in policy rates
of the RBI like Cash Reserve Ratio (CRR), Statutory Liquidity Ratio (SLR), etc.
At present, banks are following different methodologies in
computing their BR like on the basis of average cost of funds, marginal cost of
funds or blended cost of funds (liabilities).
Under the proposed methodology, the components of BR will
include cost of funds, negative carry on CRR/SLR, un-allocable overhead costs
and average return on net worth.
The new methodology is expected to come into effect from 1
April 2015.
India partnered with
UN's Better Than Cash Alliance to speed up PMJDY Programme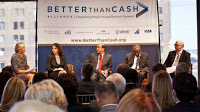 Indian Government on 1 September 2015 partnered with the
United Nations' (UN) Better Than Cash Alliance to share success stories from
the financial inclusion programme Pradhan Mantri Jan-Dhan Yojana (PMJDY).
By joining the Better Than Cash Alliance, the Indian
Government will have a research, technical, and policy partner as it continues
to create a digital financial economy.
The partnership is an extension of Indian Government's
commitment to reduce cash in its economy. Digital financial services lower the
cost of providing financial services and make it more convenient for poor people
to access their accounts.
The Better Than Cash Alliance is made up of governments,
companies and international organizations.
FIIs/FPIs exempted
from MAT purview for the period prior to 1 April 2015
The Union Government on 1 September 2015 decided to exempt
Foreign Institutional Investors (FIIs)/ Foreign Portfolio Investors (FPIs) from
paying Minimum Alternate Tax (MAT) for the period prior to 1 April 2015.
The decision was based on Justice A P Shah Committee's
report that was submitted to the Union Ministry of Finance on 25 August 2015.
It is expected to improve ease of doing business conditions in the country.
Recommendations of
Justice A P Shah Committee
To bring an amendment to Section 115JB of the Income Tax
(I-T) Act, 1961 clarifying the complete inapplicability of the MAT provisions
to FIIs/FPIs (OR)
Central Board of Direct Taxes (CBDT) may issue a circular
clarifying the complete inapplicability of the MAT provisions to FIIs/FPIs.
In accordance with the above suggestions, the government
decided to bring an amendment to the I-T Act, 1961.
Union Government
released 2000 crore rupees to EPS-95 as contribution for 2015-16
The Union Government on 1 September 2015 released 2000 crore
rupees to Employee Pension Scheme, 1995 (EPS-95) as its contribution for the
year 2015-16.
Further, a sum of 250 crore rupees was contributed as
grant-in-aid for providing minimum pension of 1000 rupees to the pensioners of
EPS-95.
The additional grant-in-aid became necessary as the Union
Government directed the Employees' Provident Fund Organisation (EPFO) in
September 2015 to provide for guaranteed minimum pension of 1000 rupees per
month.
Uber to introduce
cash payment facility in Kolkata
Taxi aggregrator service Uber will expand the cash payment
option to riders in Kolkata.
What this means is that those taking a ride in an Uber cab
here in the city will have the option of paying in cash. This apart, riders can
make payments through other regular options like digital wallets and plastic
money.
According to a release issued by Uber, riders need to choose
the cash payment option, take a ride and pay their driver directly in cash at
the end of the trip.
Snapdeal acquires
Silicon Valley startup Reduce Data
Snapdeal has acquired Silicon Valley-based startup Reduce
Data, a programmatic display advertising platform, the New Delhi-based online
marketplace announced on Wednesday.
While the financial terms of the acquisition were not
disclosed, the Reduce Data team will join Snapdeal, as the latter's bid to
build a world class discovery platform and associated tools for brands as well
as over 200,000 sellers on the marketplace, the company said in a press
statement.
This is the twelfth buyout announced by Snapdeal since 2010.
Founded in 2012 by Asif Ali, Reduce Data's platform uses
artificial intelligence, real-time data and other tools, to help brands deliver
advertising strategies for consumers across platforms and devices.
In April, the company announced the acquisition of online
recharge and payments platform Freecharge, for a reported $400 million.
Separately, in May, it acquired mobile commerce startup Martmobi.
India's wind energy
potential estimated at 302 GW
India's installable wind energy potential has been estimated
to be 302 GW with towers of a height of 100 metres.
This has been estimated by the National Institute of Wind
Energy and the new findings were released in the form of a wind atlas launched
by the Minister of State (Independent Charge) Power, Coal and New &
Renewable Energy, Piyush Goyal, on Wednesday.
At the launch, Goyal said that the wind atlas can help
states plan their transmission networks better to take more wind energy. "It
can also help in development of hybrid solar and wind systems which would help
stabilise the grid and better utilise the transmission network," Goyal said.
Earlier, India's wind energy potential was measured to be at
around 100 GW with a tower height of 80 metres.
India emerged as 8th
largest tourism market for Australia
Australian trade minister Andrew Robb on 1 September 2015
said that India has emerged as the 8th largest tourism market for Australia. In
2014, over 2 lakh Indians visited the nation in and spent about 1 billion
dollars which was an increase of 39 percent.
Earlier in 2013, India stood at 11th position.
Till date in 2015, a total number of 207000 Indians have
visited Australia. This increase was supported by the 2015 ICC Cricket World
Cup held in Australia and New Zealand.
Robb also said that India was one of the fastest growing
markets and the result demonstrates that tourism is one of its strengths. He
said that tourism can be its fastest growing sector this decade if it continues
to leverage on the 'clean, green and safe' brand to position itself for
tourism.
India
–
India now has 350
million Internet users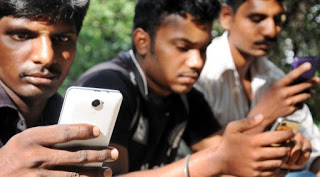 India has added 52 million Internet users in first six
months of the year, taking the total user base to 352 million as on June 30,
2015, industry body IAMAI said on Wednesday.
Interestingly, 213 million (over 60 per cent) users accessed
the worldwide web through mobile devices.
"Internet in India has reached an inflection point. The
consolidated numbers affirm the fact that Internet in India has now become
inclusive, which augurs well for the industry and society at large," the
Internet and Mobile Association of India (IAMAI) said in a statement.
The number of Internet users has grown over 26 percent from
278 million in October 2014. The number of mobile Internet users has also grown
about 40 per cent from 159 million users in October last year.
West Central Railway
Zone became first zone to eliminate all Unmanned Level Crossings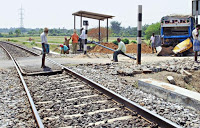 The West Central Railway on 31 August 2015 became the first
railway zone in the country to eliminate all Unmanned Level Crossings (ULCs).
The headquarters of the zone is located in Jabalpur, Madhya Pradesh.
Out of total 118 unmanned level crossings falling in the
zone as on 1 April 2014, 80 were eliminated in the financial year 2014-15 and
the remaining 38 were eliminated by 31 August 2015.
The safety initiative was achieved by constructing 33
Limited Height Sub Ways (LHs) and manning of 30 level crossings.
In the 2015-16 railway budget, the government proposed to
construct 970 Road Over Bridges (ROBs) and Road Under Bridges (RUBs) and other safety
related works to eliminate 3438 level crossings across the country at an
estimated cost of 6581 crore rupees.
Swachhata Sangraam
Abhiyaan in Indore to make it open defecation-free
Swachhata Sangraam Abhiyaan was launched in Indore district
of Madhya Pradesh on 1 September 2015. On the occasion, over 100 public
representatives donated 140 toilets for the poor.
The aim of the programme is to make the entire district open
defecation-free by the end of the financial year 2015-16. Depalpur tehsil is
going to be the first tehsil of the district to achieve this milestone.
The district collector P Narahari announced that the first
three village panchayats to eradicate open defecation would be awarded the
Ahilya Gram Puraskar. The winners would be given cash prize of 20 lakh rupees,
15 lakh rupees, and 5 lakh rupees respectively.
He also announced that all panchayats that become open
defecation free by 2 October 2015 would be given a cash prize of 3 lakh rupees
each.
Sports
–
Sports ministry
recognizes Yoga as a sports discipline, places it in priority category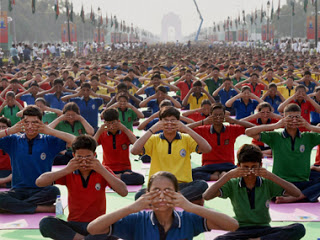 The Sports Ministry today decided to recognize Yoga as a
sports discipline and place it in the Priority category.
The Ministry also decided to upgrade Fencing from 'Others'
to 'General' category, based on the past performance in major international
events. It has also been decided to place 'University Sports' in the 'Priority'
category.
The Ministry today reviewed the categorization of various
Sports disciplines and the revised categories of sports disciplines and the
scale of financial assistance admissible to each category was conveyed to IOC
and all recognized National Sports Federations on 23rd March, 2015.
It was also conveyed that 'General' category of sports
disciplines shall be retained. Criteria for inclusion in this category and
financial assistance to be provided will be separately issued.
It has now been decided by the Ministry of Youth Affairs and
Sports that sports disciplines included in the multidiscipline mega events like
Olympics, Asian Games, Commonwealth Games etc and which have obtained a ranking
upto 8th in individual events and upto 10th in team events in Olympics/Asian
Games/CWG or their respective Asian and World Championships shall be placed in
'General' category.
Mumbai won Buchi Babu
Memorial Trophy of Cricket
Mumbai on 1 September 2015 won the Buchi Babu Memorial
Trophy in the All India invitation cricket tournament. In the final match
played in Chennai, Mumbai defeated Tamil Nadu Cricket Association Districts
(TNCA) XI by six wickets.
TNCA batting first was able to score 163 all out in 74 over,
in response to which, Mumbai scored 166 for four in 45.2 over.
Mumbai's Surya Kumar Yadav, was adjudged as the Man of the
Series.
Durban to host XXII
Commonwealth Games in 2022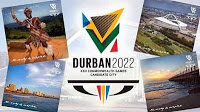 The Commonwealth Games Federation (CGF) General Assembly on
2 September 2015 selected South African city Durban as the host for the XXII
Commonwealth Games.
With this, South Africa became the first country from Africa
to host the games in its 85 years history.
The games are scheduled to start on 18 July 2022 to mark the
birth anniversary of South African anti-apartheid revolutionary Nelson Mandela.
So far, South Africa successfully hosted the three biggest
single-sport events— Rugby world cup (1995), the ICC ODI world cup (2003), and
FIFA world cup (2010). Commonwealth games will be the first biggest
multi-disciplinary event to be held in the country.
Awards
& Honors –
India won UNESCO's
Award of Excellence 2015 for conserving Sree Vadakkunnathan Temple
India on 1 September 2015 won the UNESCO prize Award of
Excellence 2015 for the conserving the Sree Vadakkunnathan Temple of Kerala.
The award was given in the category of UNESCO Asia Pacific Heritage Award for
Cultural Heritage Conservation.
While, the Xieng Thong Temple in Luang Prabang won the
UNESCO Award of Merit and became the first project in Lao PDR to receive the
UNESCO Asia‐Pacific Heritage Award.
The Award of Excellence for the Conservation of Sree
Vadakkunnathan Temple at Thrissur in Kerala recognizes the remarkable
conservation effort undertaken at the sacred site which employed age‐old
rituals and conservation techniques drawn from vastu shastra.
As such, the tangible attributes of the temple are
inextricably linked with its intangible heritage which dates back to
generations, thus ensuring that spirit of place resonates throughout the site.
Appointments
–
Dinesh Kumar Likhi
took charge as CMD of Mishra Dhatu Nigam Limited
Dinesh Kumar Likhi on 1 September 2015 took charge as the
Chairman-cum-Managing Director (CMD) of Mishra Dhatu Nigam Limited (MIDHANI).
Prior to this appointment, he was Director (Production & Marketing) of
MIDHANI itself.
Likhi succeeded M Narayana Rao. As a CMD of MIDHANI, he will
be expected to contribute in a bigger way in research, development, manufacture
and supply of critical alloys and products of national security and strategic
importance for defence, aerospace and atomic energy.
Books
& Authors –
The Duels of the
Himalayan Eagle authored by Air Marshal Bharat Kumar released
The Indian Air Force (IAF) commissioned book, The Duels of
the Himalayan Eagle: The first Indo-Pak Air War was released on 1 September
2015. The book was released by Vice President Mohd. Hamid Ansari at the
inauguration of the Tri-Services Seminar to commemorate the Golden Jubilee
celebrations of the India-Pakistan War of 1965 in New Delhi.
The war's golden jubilee celebrations will last from 28
August to 22 September 2015.
The author, who was a young fighter pilot during the
1965-war, has tried to club official records, squadron diaries and veteran
accounts of the war in the book.
Daily
Expected Questions on Stock GK:
1. Bucharest is the
capital city of which country?
– Romania
2. Which of the
following is the State Animal of Arunachal Pradesh?
– Hoolock gibbon
3. Narora Atomic
Power Station is located in which state?
– Uttar Pradesh
4. Raiganj Wildlife
Sanctuary is located in which state?
– West Bengal
5. Kempegowda
International Airport is located in which city/state?
– Bengaluru, Karnataka
Regards
Team ExamPundit
Sponsored

(adsbygoogle = window.adsbygoogle || []).push({});
Books For 2015 Banking/Insurance Exams