Hello and welcome to ExamPundit. Here are the Important Current Affairs of 1st and 2nd November, 2015. These are very important for the upcoming IBPS Clerk Exam.
Finance/Industry
–
MTS India merged with
Reliance Communications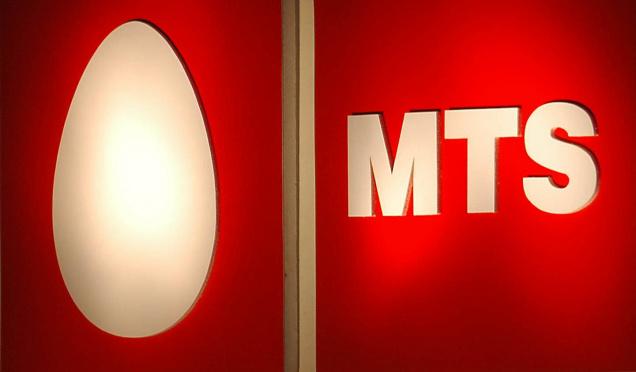 Anil Ambani-led Reliance Communications (RCom) on 2 November
2015 declared that it will take over Russian conglomerate Sistema Shyam
Teleservices' (SSTL) venture that operates under the brand name of MTS for a
cashless deal valued at around 4500-5000 crore rupees.
The merger will bring 9 million customers and around 1500
crore rupees in revenues to RCom. It will also help RCom extend the validity of
spectrum in 800/850 MHz band spectrum, ideally suited for 4G LTE services, in
eight circles, including Delhi and Kolkata, by 12 years from 2021 till 2033.
As per the terms of merger, SSTL will acquire 10 percent
equity in RCom. The Reliance Communications will assume the liability to pay
instalments for SSTL's spectrum, amounting to 392 crore rupees per annum, to
the Department of Telecom (DoT) for the next 10 years.
Punjab Government
signed MoU to set up bio-ethanol refinery
The Punjab Government on 29 October 2015 inked a Memorandum
of Understanding (MoU) with a consortium of Beta Renewables, Novozymes and CVC
India Infrastructure Pvt. Ltd. to set up a bio-ethanol refinery worth 950 crore
rupees in the state.
The agreement was signed on the last day of the two-day
second Progressive Punjab Investors' Summit, 2015.
The refinery will be constructed in two years, which will
make Punjab the state leader in the bio-refinery sector.
Key features of
the bio-refinery
The bio-refinery will help in solving the chronic problem of
wheat and paddy straw burning in the state.
It will help in containing the loss of fertility and damage
to environment.
It will help in generating co-products of biogas, pellets
and compost through processing bio-refinery effluents and pellets.
India
–
Vikalp Scheme
launched for confirmed accommodation to waitlisted passengers in alternate
trains
Indian Railways on 1 November 2015 launched Alternate Train
Accommodation Scheme (ATAS) called as Vikalp to provide confirmed accommodation
to waitlisted passengers in alternate trains.
The scheme was launched on pilot basis for the tickets
booked through internet on Delhi-Lucknow and Delhi-Jammu sectors of Northern
Railway. It will be operational for six months.
The purpose of the scheme is to provide confirmed
accommodation to waitlisted passengers and also to ensure optimal utilisation
of available accommodation.
Under this scheme, wait listed passengers of a train can opt
for confirmed accommodation in alternate trains.
Facebook and BSNL
partnered to set up 100 WiFi hotspots in rural India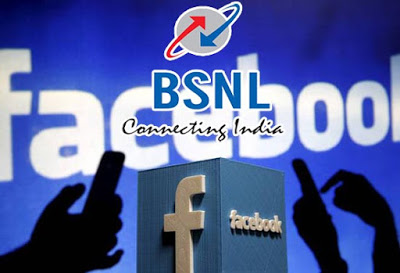 US-based social networking giant Facebook on 31 October 2015
partnered with state-owned Bharat Sanchar Nigam Ltd. (BSNL) to create 100 WiFi
hotspots in rural areas of western and southern India.
During the partnership, Facebook will invest 5 crore rupees
per annum for buying bandwidth from BSNL. The hotspots will be set up by BSNL
selected vendor Quad Zen and Trimax.
Under the joint initiative, Facebook has chosen 100 villages
to provide Wi-Fi hotspots on a revenue-sharing model. The social media major
will spend 5 lakh per site a year for buying bandwidth from BSNL for a period
of three years.
Around 25 villages are selected for the pilot project in
southern and western India. As per the terms of partnership, the project can be
extended by another two years from the present three-year partnership.
BrahMos Supersonic
Cruise Missile successfully test-fired from INS Kochi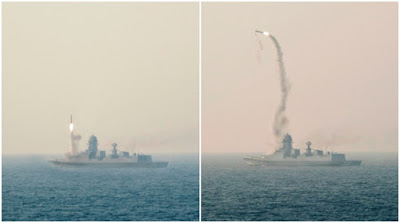 India on 1 November 2015 successfully test-fired BrahMos
Supersonic Cruise Missile from INS Kochi off the west coast. BrahMos, in its
49th test-firing, successfully destroyed target ship Alleppey which was
stationed 290 km away, the missile's full range.
The purpose of the test was to validate capabilities of
BrahMos and INS Kochi, the country's newest stealth-destroyer, which was
inducted into the navy on 30 September 2015.
INS Kochi has the advanced capability of carrying a total of
16 BrahMos missiles in two 8-cell vertical launch systems, besides other
sophisticated weapons and sensors.
MHRD constituted TSR
Subramanian committee to draft New Education Policy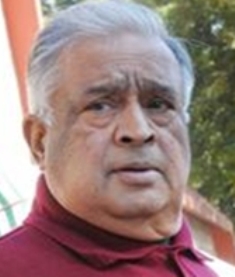 Union Ministry of Human Resource Development (MHRD) on 31
October 2015 constituted a drafting committee to frame the New Education Policy
(NEP). It will be headed by former Cabinet Secretary TSR Subramanian and will
have four members-
Shailaja Chandra, former Chief Secretary, NCT of Delhi
Sewaram Sharma, former Home Secretary, NCT of Delhi
Sudhir Mankad, former Chief Secretary of Gujarat
JS Rajput, former Director, NCERT
The mandate of the committee is to go through the outcomes
of wide-ranging consultation process, among others, initiated by the ministry
on 26 January 2015 and draft a revision to the NEP 1986 and also submit
Framework for Action.
Appointments
–
Air Marshal Virender
Mohan Khanna took over as Maintenance Head of IAF
Air Marshal Virender Mohan Khanna on 1 November 2015 took
over as the Air Officer-in-charge Maintenance (AOM) at Air Headquarters, New
Delhi.
Khanna was commissioned in the mechanical stream of
Aeronautical Engineering branch in the Indian Air Force (IAF) on 25 July 1977.
The Air Marshall obtained his bachelor's degree from
Regional Engineering College, Kurukshetra and completed his masters in
Industrial Engineering and Management from IIT, Kharagpur. He is an also an
alumnus of the prestigious Defence Services Staff College, Wellington. In
addition, he also received post graduate diploma in Journalism and Human
Rights.
AK Jha took over as
CMD of Mahanadi Coalfields Limited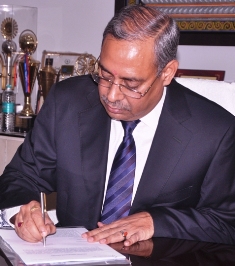 Anil Kumar Jha on 1 November 2015 took over the charge of
Chairman-cum-Managing Director (CMD) of Mahanadi Coalfields Ltd (MCL), a
leading subsidiary of Coal India.
Before taking over the charge in MCL, Jha served as the
Director (Production & Planning) in MOIL Limited.
In his 32 years long career, Jha holds a rich experience
mine planning, production, management supervision, direction and control of
underground as well as open cast coal mines.
Jha obtained an M-Tech degree in Mine Planning and Design
from the Indian School of Mines, Dhanbad. Later, he started his career from the
Ranchi-headquartered Coal India subsidiary Central Coalfields Limited (CCL) in
1983.
Sports
–
Roger Federer won
2015 Swiss Indoors men's singles title by defeating Rafael Nadal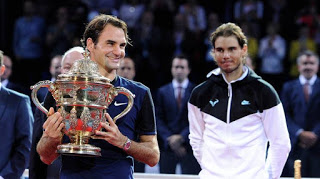 Roger Federer of Switzerland on 1 November 2015 won the
Swiss Indoors men's singles tennis title. He defeated Rafael Nadal of Spain 6-3
5-7 6-3 at the final match held at the St. Jakobshalle in Basel, Switzerland.
For the 17-time Grand Slam winner, it was seventh Swiss
Indoors title and 88th of his career. In 2015, it was his sixth title.
However, Nadal still has the upper hand as he has an
impressive 23-11 head-to-head record against Federer.
Sania Mirza-Martina
Hingis won women's doubles title of Singapore Open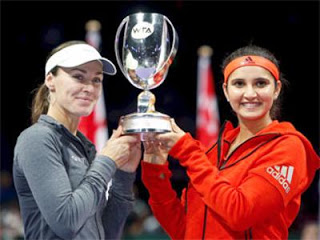 Sania Mirza and Martina Hingis on 1 November 2015 won
Singapore BNP Paribas WTA Finals women's doubles title. The top-seeded
Indo-Swiss pair defeated eighth seed Spanish team of Garbine Muguruza and Carla
Suarez Navarro 6-0, 6-3.
Extending their incredible unbeaten record, Mirza and Hingis
lifted their ninth trophy of the season. The other eight titles are Indian
Wells, Miami, Charleston, Wimbledon, US Open, Guangzhou, Wuhan and China Open.
Earlier in 2014, Sania won this tournament with Zimbabwean
Cara Black.
New Zealand won Rugby
World Cup for record third time
New Zealand on 31 October 2015 won the Rugby World Cup for
the third time. In the final played at Twickenham Stadium in London, the New
Zealanders defeated Australia 34-17.
With this win, New Zealand became the first team to retain
the Webb Ellis Cup. For the All Black Caps, this was their first World Cup win
outside New Zealand.
Since 2011, New Zealand has won 49 of the 54 games under
Coach Steve Hansen.
World Rugby Awards
Winners
Man of the Match: Dan Carter (New Zealand)
Team of the Year: New Zealand
The Webb Ellis Cup is the trophy awarded to the winner of
the Rugby World Cup, the premier competition in men's international rugby
union.
World
–
Flight 7K9268 of
Russian Airbus A321 crashed in Egypt's Sinai Peninsula
Flight 7K9268 of Airbus A321 operated by Russian airline
Kogalymavia (Metrojet) crashed with 224 people, including 17 children on board
in Egypt's Sinai Peninsula on 31 October 2015.
The plane crashed while travelling from Sharm el-Sheikh
bound to St Petersburg. It was travelling at an altitude of about 35000 feet when
it started a rapid descent.
A day of mourning was observed in Russia on 1 November 2015
after its worst air disaster.
Punjabi Now Third
Language in Parliament of Canada
Four years after Punjabi became Canada's third most common
language, it has now attained the same status in the country's new Parliament
after English and French following the election of 20 Punjabi-speaking
candidates to the House of Commons.
Twenty-three Member of Parliaments of South Asian-origin
were elected to the House of Commons, Parliament of Canada on October 19
parliamentary elections.
Three of them, Chandra Arya – born and raised in India, Gary
Anandasangaree – a Tamil and Maryam Monsef – of Afghan origin, do not speak
Punjabi, The Hill Times Online reported.
Of the 20 who speak Punjabi, 18 are Liberals and two are
Conservatives. Among the newly-elected Punjabi-speaking MPs, 14 are males and
six are females. Ontario elected 12, British Columbia four, Alberta three and
one is from Quebec.
Prime Minister-designate Justin Trudeau is scheduled to
unveil his Cabinet this week and some of these Liberal MPs are expected to be
included in the front bench.
Obituaries
–
American actor Al Molinaro
passed away
American actor Al Molinaro, best known for playing diner
owner Al Delvecchio on the TV series Happy Days, died on 30 October 2015 in
Glendale, California due to complications from gall stones. He was 96.
Molinaro was also known for his character named Murray
Greshler, which he played in TV series The Odd Couple. Besides, he also starred
in TV commercials for On-Cor frozen dinners for 16 years.
The actor, born on 24 June 1919 in Kenosha, Wisconsin,
studied acting and was offered guest roles on TV sitcoms, including Bewitched,
Get Smart, Green Acres, and That Girl, in the 1960s and the 1970s.
Eminent archaeologist
V.N. Misra passed away
Renowned archaeologist and pre-historian Professor Virendra
Nath Misra on 31 October 2015 passed away due to old-age related problems. He
was 80.
Born on 9 January 1935, Misra hailed from Azamgarh, Uttar
Pradesh. He completed his initial studies from the University of Lucknow, and
then joined Deccan College and graduated from University of Pune.
After completing his studies in Sanskrit and Anthropology,
Misra received guidance in archaeology from Professor HD Sankalia, who is
considered to have pioneered archaeological excavation techniques in the
country.
Misra is known worldwide for his research in Prehistory,
Protohistory and Ethnoarchaeology. In addition, he is also noted for his
studies in northern Rajasthan, western Madhya Pradesh and Maharastra. His most
striking achievement is the excavations at the world heritage site of Bhimbetka
in Madhya Pradesh and the 6000-year-old site of Balathal in Rajasthan.
Hero Group founder
Brijmohan Lall Munjal died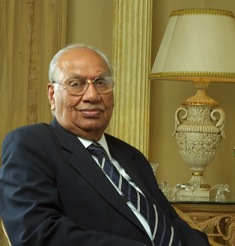 Hero Group founder Brijmohan Lall Munjal died on 1 November
2015 in New Delhi. He was 92 and survived by three sons and one daughter.
He was considered as the doyen of Indian two-wheeler
industry and at the time of his death, he was the Chairman Emeritus of Hero
MotoCorp.
He started the Hero Group, which officially came into
existence in 1956, along with this four brothers in the early 1940s as a
bicycle-maker in Ludhiana.
He led the Hero MotoCorp to the world's largest two-wheeler
company now for the 14th year in a row.
He also led Hero Cycles, part of Hero Group, to become the
largest manufacturer of bicycles since 1986.


Regards
Team ExamPundit
Sponsored

(adsbygoogle = window.adsbygoogle || []).push({});
Books For 2015 Banking/Insurance Exams


EP Recommends: Practicemock Free Mock Tests