Hello and welcome to ExamPundit. Here are the Important Current Affairs of 2nd December, 2015. These are Important for the upcoming IBPS Clerk and Insurance Exams.
Finance/Banking/Economy –
Axis Bank launches country's first 'display variant' debit card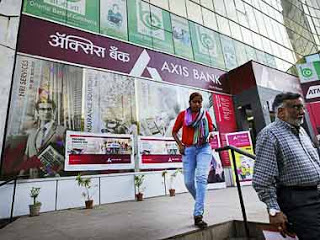 Country's third largest private
sector lender Axis Bank today said it has launched a 'display variant' debit
card which does away with the hassles of generating one time password (OTP)
over SMS while transacting.
The card, which is being made
available for high-value NRE customers, has an embedded EMV chip, a display
screen and a touch-sensitive button which helps generating the OTP on the card
itself.
"This OTP, in conjunction
with the user ID and password, allows the customer to transact on internet banking
without having to wait for OTP delivery via SMS or email," a bank
statement said, adding that it is the first lender in the country to offer the facility.
The card comes with free ATM
access across the world, offers on lounge access, loyalty points on
transactions and an air accident insurance of Rs 25 lakh and a personal accident
insurance of Rs 5 lakh.
Details on the charges or the
minimum balance requirements were not immediately available.
RBI inks information exchange pact with UK financial body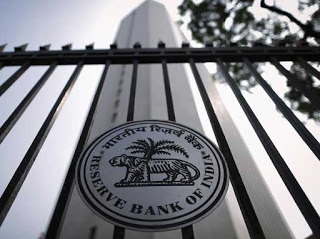 The Reserve Bank has signed an
agreement with the UK's Prudential Regulation Authority and Financial Conduct
Authority for supervisory cooperation and exchange of information.
"The Reserve Bank signed
separate Memoranda of Understanding (MoUs) on Supervisory Cooperation and
Exchange of Supervisory Information with Prudential Regulation Authority (PRA)
and Financial Conduct Authority (FCA), United Kingdom," RBI said in a
statement.
The central bank had entered into
an MoU for supervisory co-operation with the Financial Services Authority (FSA)
of the UK in July, 2012.
Subsequently, as part of
comprehensive reforms implemented in UK financial services regulation, the
functions exercised by FSA were transferred to PRA, FCA and Bank of England, it
said.
Boeing-Tata Advanced Systems JV to make Apache fuselage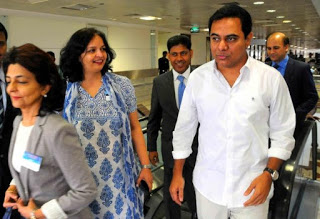 In a major leap forward for
Telangana in the aerospace sector, Minister for IT K.T. Rama Rao, top
executives of Boeing India and Tata Advanced Systems Limited (TASL) have
announced setting up of a facility on the outskirts of the city to make the
fuselage for Apache helicopters.
The announcement came from Boeing
India President Pratyush Kumar and Managing Director of TASL, Sukaran Singh in
the presence of Mr. Rama Rao and Secretaries Arvind Kumar (Industries) and
Jayesh Ranjan (IT).
The finer details of the extent
of land to be made available, the exact location and the timelines are yet to
be firmed up.
Briefing media after
participating in a supplier meet during the ongoing Defence & Aerosupply
Conclave 2015 here on Wednesday morning, the Minister said that it was a
historic occasion to witness the signing of the the JV by the two majors.
Maharashtra is biggest state economy, says report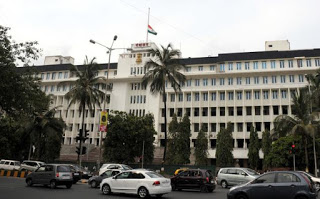 Maharashtra is the biggest
economy within India at Rs 16.87 lakh crore in terms of gross state domestic
product (GSDP), according to the latest report by credit rating agency
Brickwork Ratings. The state is followed by Tamil Nadu and Uttar Pradesh.
The report, which said
Maharashtra's GSDP has grown by 11.69 per cent for the financial year ended
March 31, 2015, also highlights the fact that Maharashtra earns approximately
70 per cent of its total receipts through tax revenues — the highest among the
bigger states — followed by Gujarat and Tamil Nadu.
The findings are part of
Brickwork's fourth edition of a nationwide, multi-state research analysing
finances of all the states. The rating agency looks at the State government's
willingness and ability to honour debt obligations, and the rating criterion
includes an analysis of political, economic, budgetary, financial and
institutional parameters considered relevant to the State government's
creditworthiness.
According to the report, Gujarat
and Maharashtra accounted for 27.26 per cent and 25.18 per cent of GSDP
respectively in 2014-15, and led other state economies in terms of level of
contribution from the manufacturing sector. Other states with higher
manufacturing sector share were Tamil Nadu (19.1 per cent), Jharkhand (18.8 per
cent) and Haryana (18.1 per cent).
Wipro to acquire German consulting firm cellent AG for Rs 517 crore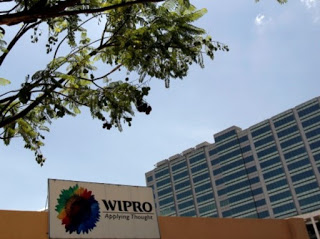 Wipro, India's third largest
Information technology services company on Wednesday said it has signed an
agreement with German-based Landesbank Baden-Wuerttemberg (LBBW) to acquire
cellent AG for 73.5 million Euros (about Rs 517 crore or $77 million).
cellent AG, which provides IT
consulting and software services, is a fully-owned subsidiary of LBBW, a
provider of banking and financial services. The company with a team of around
800 German speaking consultants operates in Central Europe, primarily the DACH
region, which includes Germany, Austria and Switzerland. In calendar year 2014,
cellent AG had reported revenues of 87 million Euros (around $92 million).
Tatas join hands with ICBC of China
Tata group holding firm, Tata
Sons and Industrial & Commercial Bank of China (ICBC) have formed a
long-term partnership, under which ICBC will become a strategic banking partner
to the Tata group.
The global alliance will spread
across geographies, including India, China, Singapore, Europe, USA, and South
America. At present, of its $100 billion global revenues, the Tata group earns
close to 70 per cent from its international operations.
As per the alliance, ICBC will
provide Tata group with financing products, global cash management, consulting,
international trade finance business, investment banking, foreign exchange,
derivatives trading, and other global financial services.
ICBC will also create a global
service team which will support Tata group's strategic development plans. Tata
group will consider proposals from ICBC and solicit its participation on
bilateral transactions and tender offers.
A team of Tata executives, led by
Chairman Cyrus P. Mistry, met with Jiang Jianqing, Chairman from ICBC and his
team to formalise the engagement.
India –
President gave nod to Factories (Amendment) Bill, 2015 to allow women
to work in night shifts
President Pranab Mukherjee on 1
December 2015 gave assent to Factories (Amendment) Bill, 2015 of Maharashtra.
Among other things, the bill amends Section 66(1)(c) of the Factories Act, 1948
that restricts women from working at a factory between 7 PM and 6 AM.
The Factories (Amendment) Bill,
2015 was passed by the Maharashtra legislature in July 2015. Later, it was
reserved for consideration of the President by the State Governor C Vidyasagar
Rao under article 200 of the Constitution.
The other proposed changes to the Factories Act, 1948 include
Workers to be eligible for paid
leave after working for 90 days in a year instead of the existing 240 days or
more.
It would not be mandatory for
workers to take the management's permission for overtime, the limit for which
in three months will be increased to 115 hours from the current 75.
Idea launches Mid-Day Meal project in Odisha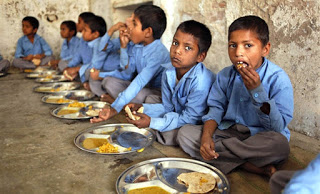 Idea Cellular, Aditya Birla
Group's telecom company, signed a memorandum of understanding with Akshaya
Patra Foundation in Odisha for providing mid-day meals to school students in
the state.
Around 47,000 students from 625
schools in 10 locations of the state would benefit through this initiative.
The objective of this mission is
to provide children with nutritious meals every day and also ensure that they
attend school daily, a company release said today.
This initiative was launched in
Bijaya Ramchandrapur UGUP School in Puri district and Khannagar Nodal UP School
in Cuttack district through two separate events organised recently by the Idea
team in Odisha, it said.
Appointments/Retirements –
Dr Henk Bekedam named new WHO representative to India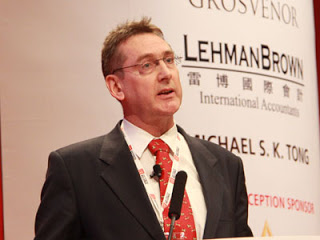 Senior World Health Organisation
(WHO) public health specialist Dr Henk Bekedam has taken charge as the UN body's
representative to India.
Dr Bekedam, a Dutch national and
medical doctor by training, has worked for 19 years with WHO as its representative
in China and Egypt, Director of Health Sector Development in the WHO Western
Pacific Region Office in Manila, and as team leader of the health sector reform
project in Cambodia, a WHO release said today.
Bekedam, who did his M.Sc in
Economics from London School of Economics in 1996, was seconded to governments
in Zambia and Malawi before joining WHO.
Incidentally, Bekedam's work has
included supporting the Chinese government in successfully containing the SARS
outbreak in 2003.
Sir Venkatraman Ramakrishnan assumed Presidency of the Royal Society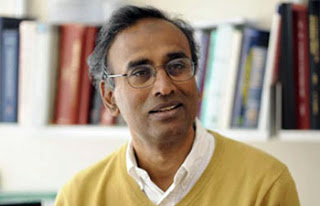 Sir Venkatraman Ramakrishnan on 1
December 2015 assumed Presidency of the Royal Society in London. He was elected
to the office in March 2015 by the society's council and will serve for up to
five years.
With this appointment, he became
the 61st president of the society. And, he joined the elite club that has
included Christopher Wren, Samuel Pepys, Isaac Newton, Joseph Banks, Humphry
Davy, and Ernest Rutherford.
The Indian-American scientist
Venkatraman Ramakrishnan received the Nobel Prize for Chemistry in 2009 with
Tom Steitz and Ada Yonath.
He was awarded a knighthood in
2012
Central Information Commission Goes Headless Again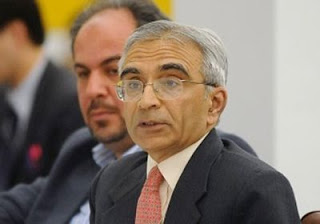 Country's transparency watchdog
Central Information Commission has gone headless again with incumbent Chief
Vijai Sharma completing his tenure yesterday and no appointment made by the
Central Government.
The situation has arisen second
time since the BJP Government came into power in 2014. The appellate body
remained headless for nearly 10 months after the then Chief Information
Commission Rajiv Mathur retired in August 2014.
Sharma, who was appointed on June
9, 2015, attained the age of 65 yesterday and demitted office.
The Chief Information
Commissioner is the administrative head of the Commission and as per convention
s/he decides the formation of benches, administrative and financial matters of
the Commission besides distribution of workload which comes to halt in the absence.
During the 10 months without
Chief, over 35,000 cases were accumulated before the panel.
Sports –
Ashwin, Shami only Indians in ICC Test, ODI team of year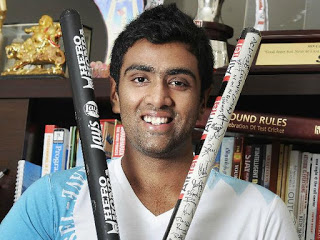 Indian off-spinner Ravichandran
Ashwin and seamer Mohammed Shami were the only Indians to feature in the
International Cricket Council (ICC) Test and One-Day International (ODI) teams
of the year 2015, respectively, announced here on Wednesday.
Ashwin is the highest
wicket-taker of 2015 with 55 scalps, ahead of England pacer Stuart Broad (51). But
he was been named the 12th man of the Test side.
Shami has been included in the
first 11 of the ODI team.
ICC Test Team of the Year 2015: David Warner, Alastair Cook
(captain), Kane Williamson, Younis Khan, Steven Smith, Joe Root, Sarfraz Ahmed
(wicketkeeper), Stuart Broad, Trent Boult, Yasir Shah, Josh Hazlewood,
Ravichandran Ashwin.
ICC ODI Team of the Year 2015: Tillakaratne Dilshan, Hashim
Amla, Kumar Sangakkara (wicket—keeper) AB de Villiers (captain), Steven Smith,
Ross Taylor, Trent Boult, Mohammed Shami, Mitchell Starc, Mustafizur Rahman,
Imran Tahir, Joe Root.
India's Thakur Anoop Singh won gold medal in World Bodybuilding and
Physique Championships
India's Thakur Anoop Singh on 28
November 2015 won gold medal in the 7th WBPF World Bodybuilding and Physique
Championships. He won the medal in the fitness physique category.
Overall, India won 11 medals in
the championships that saw participation from 47 nations. The championships
were held in Bangkok, Thailand.
Along with him, Arambam Boby
(Manipur) also won gold in the championship. For him, it was the 4th world
title in his career.
Also, Thingbaijam Sarita who had
won a silver medal in Asian Bodybuilding Championships 2015 also bagged a
bronze medal in the event.
Days –
International Day for the Abolition of Slavery Observed globally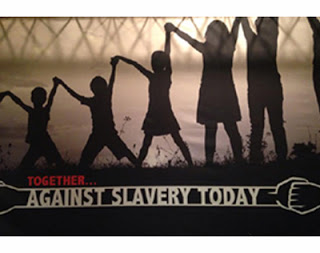 The International Day for the
Abolition of Slavery was observed globally on 2 December 2015. The day is
observed to focus on the elimination of human trafficking, child labour and
other forms of modern-day slavery.
According to the International
Labour Organization (ILO), there are currently an estimated 21 million forced
labour victims worldwide, creating 150 billion US dollars in illegal profits in
the private economy each year.
To tackle with the situation, ILO
has adopted a new legally binding Protocol designed to strengthen global
efforts to eliminate forced labour and which will enter into force in November
2016.
Awards & Honors –
Renowned violinist L Subramaniam to be honoured with ITC Sangeet Samman
Renowned violinist Lakshminarayana
Subramaniam will be honoured with the Sangeet Samman at the ITC Sangeet
Sammelan 2015 beginning on 4 December 2015 at the Victoria Memorial Hall,
Kolkata.
The ITC Sangeet Research Academy
Executive Director Rabi Srinibasan on 1 December 2015 announced the name of the
artist for the award .
Born on 23 July 1947, Subramaniam
was trained in the classical Carnatic music tradition and Western classical
music. The artiste is known for his virtuoso playing techniques and
compositions in orchestral fusion.
The violinist has also composed
the film scores for the films like Salaam Bombay and Mississippi Masala
directed by Mira Nair.
Subramaniam has been awarded with
the Lifetime Achievement Award by Limca Book of Records in 2012. He also won
the President's Award for Best Violinist, All India Radio in 1963. In 2001, the
renowned violinist was honoured with the Padma Bhushan.
Delhi Development Authority awarded with E-India Award
The Delhi Development Authority
(DDA) was on 1 December 2015 awarded with the E-India Award for adopting
technology to serve the public better and using resources efficiently through
mobile applications.
The award was received by VS
Tomar, Director (Systems) DDA during the e-INDIA SUMMIT 2015 in Mumbai.
The award was given to DDA for
the following mobile application development:
It bagged the award under the
category of Digital India IT initiatives for extraordinary IT initiatives in
the field of land protection and engineering projects.
It was awarded for the vacant
land photo uploading system app wherein officials of the land and engineering
department upload photographs of vacant land to keep a check on encroachment.
The second award winning app of
DDA was the Measurement Books for e-filing of measurement of engineering projects
for exact estimation of parameters and project requirements.


Regards
Team ExamPundit
Sponsored

(adsbygoogle = window.adsbygoogle || []).push({});
Books For 2015 Banking/Insurance Exams


EP Recommends: Practicemock Free Mock Tests