Hello and welcome to ExamPundit. Here are the Important Current Affairs from 29th October to 31st October, 2015.
India –
India, France signed MoU to conserve and publicize written heritage
India and France on 28 October
2015 signed a Memorandum of Understanding (MoU) to conserve, develop and
publicize written heritage at the National Library in Kolkata.
The MoU was signed by Sreya Guha,
Joint Secretary (Library) in the Union Ministry of Culture and Bruno Racine,
President of the National Library of France.
This MoU will entail development
of digital co-operation, sharing of technical and other expertise, competency,
skill-building and cultural co-operation between the two countries. The MoU
will assist a programme on digitization of old manuscripts and documents that
began in France seven years ago.
Madhya Pradesh Government declared 33 percent quota for women in
government jobs
The Madhya Pradesh Government on
28 October 2015 decided to provide 33 percent reservation to women in
government jobs in the state. The decision was taken during a cabinet meeting
headed by the state Chief Minister Shivraj Singh Chouhan.
With the decision, the
reservation for women in government jobs in the state increased from the
present 30 percent to 33 percent.
In addition, the state Cabinet
also gave its nod to a proposal providing compensation to farmers. As per the
proposal, the farmers will only have to repay 90 thousand rupees on a loan of
one lakh rupees.
IBM and TASK signed MoU to ensure cloud technology in Telangana
colleges
US based global technology
company IBM and the Telangana Academy for Skill and Knowledge (TASK) on 28
October 2015 signed a Memorandum of Understanding (MoU) for provision of
technology platforms and services in cloud computing for academia in Telangana.
The agreement aims at making the
IBM cloud available to colleges in Telangana for faculty and students to
utilize it for practicals and project work.
As per the agreement, IBM and
Task will together work upon bringing the IBM cloud experience to the
engineering colleges in the state.
India-Africa Forum Summit 2015 held in New Delhi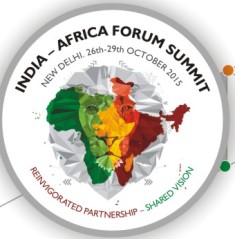 India-Africa Forum Summit (IAFS)
2015 was held for four days between 26 October and 29 October 2015 at Indira
Gandhi Stadium Complex in New Delhi.
Besides PM Narendra Modi, the
summit was attended by top leaders of 40 African nations.
The purpose of the meeting was to
enable consultations at the highest political level between 54 nations across
Africa and the Indian government.
India announced 10 billion US
dollars of credit at concessional rate over 5 years. It is in addition to about
7.4 billion US dollars that India has already pledged since 2008.
Appointments –
Shaktikanta Das nominated on RBI Central Board of Directors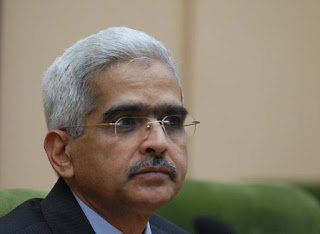 Economic Affairs Secretary
Shaktikanta Das was on 30 October 2015 nominated as a Director to the Central
Board of Directors of the Reserve Bank of India (RBI). The nomination of Das is
effective from 30 October 2015 and until further orders.
Shaktikanta Das is presently working
as a Secretary in the Department of Economic Affairs under the Union Ministry
of Finance. Das is a 1980 batch IAS officer of Tamil Nadu cadre officer.
Najib Shah appointed as Chairman of CBEC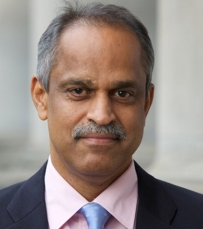 Senior IRS officer Najib Shah was
on 28 October 2015 appointed as Chairman of Central Board of Excise and Customs
(CBEC), apex body on Indirect Taxes. His appointment was approved by the
Appointments Committee of Cabinet (ACC).
Shah will serve the office till
11 March 2017, when he will attain the age of superannuation that is 60 years.
Shah is a 1979 batch officer of Indian Revenue Service (Customs and Central
Excise). Prior to this appointment, he has been working as Member of the CBEC
since May 2015.
Sanjeev Mohanty appointed as CEO and MD of Jabong
Former Benetton India MD Sanjeev
Mohanty was on 30 October 2015 appointed as Chief Executive Officer (CEO) and
Managing Director (MD) of fashion focused e-tailer Jabong with effect from
December 2015.
With his appointment, for the
first time the Indian e-commerce would witness a CEO from a traditional
retailer heading an online venture in India. Mohanty served United Colors of
Benetton Indian unit for 11 years, during which he made the Italian giant the
largest international fashion brand in the country.
Paul Ryan elected as 54th Speaker of US House of Representatives
Republican Paul Ryan was on 30
October 2015 elected as the 54th speaker of the US House of Representatives
after fetching the votes of 236 members by the full House of Representatives.
Only nine House Republicans voted against Ryan on the House floor. He succeeds
John Boehner of Ohio.
Following his election, Ryan was
sworn in as Speaker of the House. He took the oath on his own copy of the New
American bible and kept the gavel he wielded as Chairman of the powerful tax
writing committee.
John Pombe Magufuli won the Presidential Elections of Tanzania
John Pombe Magufuli, the ruling
Chama Cha Mapinduzi (CCM) party's candidate, on 29 October 2015 won
presidential elections of Tanzania. The National Electoral Commission (NEC)
said that Magufuli won the election with 58.46 percent of votes.
Magufuli's closest rival Edward
Lowassa of Chadema party won 39.9 percent votes in total. Lowassa is the former
Prime Minister of Tanzania.
This win cements Chama Cha
Mapinduzis (Party of the Revolution) firm grip on power, after ruling Tanzania
since 1977 when two independence-era parties, namely Tanganyika African
National Union (TANU) and the Afro-Shirazi Party (ASP), were merged. CCM is one
of the longest-reigning ruling parties in Africa.
World –
Nepal signed MoU with China to ease fuel crisis
Nepal on 28 October 2015 signed a
Memorandum of Understanding (MoU) with China in order to ease fuel crisis in
the country by importing all kinds of fuel. The MoU was signed between Nepal
Oil Corporation (NOC) and China National United Oil Corporation (PetroChina) in
Beijing.
This will be the first time that
China is commercially supplying petroleum to Nepal. Moreover, China has also
agreed to donate 1.3 million litres of petrol to Nepal earlier.
With this, the long-held monopoly
of India in supplying fuel to Nepal ended. Annually, Nepal used to buy around
1.3 billion dollars of gasoline from the Indian Oil Corporation (IOC).
China abandoned its decades old 'One Child Policy'
China on 29 October 2015 allowed
all couples to have two children and scrapped its decade-long One Child Policy.
The decision is intended to balance population development and address the challenge
of an ageing population.
The announcement was made through
a communiqué issued by the ruling communist party after a four-day Communist
party summit in Beijing.
The summit participated by
China's top leaders saw debate on financial reforms and how to maintain growth
at a time of heightened concerns about the economy.
BRICS nations signed Moscow Declaration for supporting Multilateral
Science Projects
BRICS nations Brazil, Russia,
India, China and South Africa on 30 October 2015 signed Moscow Declaration for
co-investment of resources for supporting multilateral Research and Development
(R&D) Projects in mutually agreed areas.
The Moscow Declaration was signed
during the third meeting of the BRICS Ministers for Science, Technology and
Innovation that was held in Moscow, Russia. Indian delegation to this meeting
was led by Dr Harsh Vardhan, Union Minister for Science and Technology and
Earth Sciences.
The declaration reflects BRICS
partnership in addressing common global and regional socio-economic challenges,
utilising such drivers as science, technology and innovation (STI).
Awards & Honors –
Saudi blogger Raif Badawi awarded 2015 Sakharov Prize for Freedom of
Thought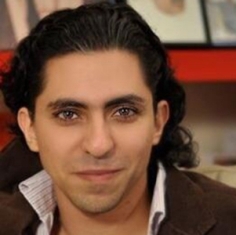 Saudi blogger Raif Badawi on 29
October 2015 awarded Sakharov Prize for Freedom of Thought for the year 2015.
An announcement in this regard
was made by the President of European Parliament Martin Schulz at European
Parliament assembly in Strasbourg, France; Subsequently, Schulz appealed to
Saudi King Salman to free him, so he can accept the prize.
Badawi was one of three nominees
for the prize along with assassinated Russian opposition leader Boris Nemtsov
and the Venezuelan opposition movement Mesa de la Unidad Democratica.
Activist Bindeshwar Pathak selected for New York Global Leaders
Dialogue Humanitarian Award
Sociologist and founder of Sulabh
International Bindeshwar Pathak on 29 October 2015 was selected for the
prestigious New York Global Leaders Dialogue Humanitarian Award for his
contribution to sanitation and improving the quality of life for millions of
manual scavengers.
Pathak will be presented with the
award on 12 April 2016 in New York, US.
The activist first understood the
plight of manual scavengers in 1968 when he joined the Bhangi-Mukti
(scavengers' liberation) Cell of the Bihar Gandhi Centenary Celebrations
Committee.
Sports –
Sarbananda Sonowal inaugurated Games Secretariat of 12th SAF Games in
Shillong
Union Minister of State
(Independent Charge) for Youth Affairs & Sports, Sarbananda Sonowal on 28
October 2015 inaugurated Games Secretariat of the 12th South Asian Federation
(SAF) Games 2016 at Jawaharlal Nehru Sports Complex, Polo Ground in Shillong,
Meghalaya.
The Secretariat would oversee the
smooth functioning of the SAF Games.
This is the first time that such
a mega event of International level is taking place in North East India.
Amit Kumar won silver in men's club throw F51 event of IPC Athletics
World Championships
Indian para-athlete Amit Kumar
Saroha on 28 October 2015 won silver medal in men's club throw F51 event in the
IPC Athletics World Championships in Doha. With this, Amit sealed a berth for
2016 Rio Paralympic Games.
Amit clinched silver with an
effort of 25.44m, behind Serbia's Zeljko Dimitrijevic who won gold in a
championship record of 26.29m. Milos Mitic of Serbia bagged the bronze in
25.40m.
Days –
National Unity Day observed across India
The National Unity Day was
observed across India on 31 October 2015 to commemorate the birthday of Sardar
Vallabhai Patel. On this occasion of 140th birth anniversary of Sardar
Vallabhbhai Patel, PM Narendra Modi flagged off Run for Unity at Rajpath in New
Delhi.
Moreover, on this day, all
ministries and departments of the government and all the state governments and
administrators of all the Union Territories organise programmes including the
Pledge-taking Ceremony, Run for Unity involving people from all sections of
society.


Regards
Team ExamPundit
Sponsored

(adsbygoogle = window.adsbygoogle || []).push({});
Books For 2015 Banking/Insurance Exams