In today's Current Affairs, We have news on:
Highlights
of Union Budget: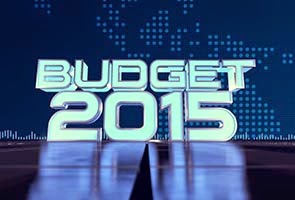 Gross tax receipts of
14.49 lakh crore rupees
Non-planned expenditure
was 1312200 crore rupees
Corporate tax was reduced
to 25 percent over next four years from existing 30 percent
Defence allocation for
fiscal 2015-16 is 246727 crore rupees
100 percent tax deduction
for contribution to Swachh Bharat Fund
Service tax hiked by 14
percent
34699 crore rupees
allocated for MNREGA, which is highest ever allocation to the programme
Yoga was included in the
ambit of charitable purposes under the Income Tax Act
People will have to quote
their PAN for all purchases above 1 lakh rupees
Law under FEMA on capital
account transactions will be amended
By 2022 there is plan to
produce 175000 MW renewable energy
Visa on arrival extended
to 150 countries
1000 crore rupees more
allocated to Nirbhaya fund
Transport allowance
increased to 1600 rupees per month
Online excise &
service tax registrations in 2 working days
1008 crore rupees was
collected under total wealth tax
GARR will be deferred by 2
years
Benami transactions in
property deals will be curbed
7-year imprisonment for
non-filing of return on foreign asset
Govt to set up Mudra Bank
for SC/ST entrepreneurs
To give financial
confidence to the budding entrepreneur, especially those in the socially
excluded category, the government has proposed creation of a special bank –
MUDRA – to fund small enterprises.
MUDRA, or the Micro Units
Development Refinance Agency Bank, will have a corpus of ` 20,000 crore and credit guarantee
corpus of ` 3,000 crore.
"MUDRA Bank will refinance
Micro-Finance Institutions through a Pradhan Mantri Mudra Yojana," the finance
minister said in his budget speech.
Finance Minister said that
priority in lending will be given to enterprises run by people belonging to the
scheduled castes and scheduled tribes.
The government estimates
that there are 3.57 crore small units that are run by people belonging to the
socially disadvantaged classes (including other backward class) out of a total
of 5.77 crore small business units in the country.
Centre to Delink Eight
Schemes in 2015-16
The government has decided
to delink 8 Centrally Sponsored Schemes (CSS), including National e-Governance
Plan, Backward Regions Grant Funds, Modernization of Police Forces and Rajiv
Gandhi Panchayat Sashaktikaran Abhiyaan (RGPSA), from its support.
As many as 24 CSS will run
with the changed sharing pattern and 31 programmes will get full support of the
Centre in 2015-16.
As per the the General
Budget 2015-16, there are 31 schemes to be fully sponsored by the Union
Government, 8 schemes have been delinked from support of the Centre and 24
schemes will now be run with the changed sharing pattern.
The 8
schemes delinked from Centre's support are:
National e-Governance
Plan,
Backward Regions Grant
Funds,
Modernization of Police
Forces,
Rajiv Gandhi Panchayat
Sashaktikaran Abhiyaan (RGPSA),
Scheme for Central
Assistance to the States for developing export infrastructure,
Scheme for setting up of
6000 Model Schools,
National Mission on Food
processing
Tourist Infrastructure.
FMC to be merged with SEBI
In a significant move, the
Government today said commodities market watchdog FMC will be merged with the
capital market regulator SEBI.
After the emergence of a
major crisis at National Spot Exchange Ltd, the Forward Markets Commission
(FMC) was last year brought under the Finance Ministry.
Presenting his maiden
full-fledged Budget today, Finance Minister Arun Jaitley said the government
would merge "FMC with SEBI''.
The proposed merger would
help streamline the monitoring of commodity futures trading and curb wild
speculations, he added.
To implement the merger,
the Securities Contracts (Regulation) Act (SCRA) as well as the Forward
Contracts (Regulation) Act (FCRA) would need amendments.
The Financial Sector
Legislative Reforms Commission (FSLRC) had recommended that SEBI, IRDA, PFRDA
and FMC should be merged into a single entity into a unified financial agency
(UFA).
Jaitley proposes setting
up of autonomous banks' board bureau
In order to improve
governance of public sector banks, Finance Minister Arun Jaitley today proposed
setting up an autonomous banks' board bureau to help lenders raise capital for
meeting expansion needs.
"The bureau will search and
select heads of public sector banks and help them in developing differentiated
strategies of capital raising plans to innovative financial methods and
instruments," he said while presenting Budget for 2015-16 in the Lok Sabha.
This would be a step towards
establishing a holding and investment company for banks, he said.
This issue was discussed
extensively at the Gyan Sangam addressed by Prime Minister Narendra Modi last
month.
During the two-day
bankers' retreat, heads of financial institutions suggested the creation of a
Bank Investment Committee (BIC) and transfer of the Government's investment in
banks to BIC.
How to claim tax benefits
for up to ` 4,44,200
During his Budget speech,
Finance Minister Arun Jaitley said an individual tax payer can claim tax
benefits for up to ` 4,44,200 in addition to the tax exemption.
Here is how you get there:
Deductions under 80C – ` 1,50,000
Deductions under 80CCD for
contribution to NPS – ` 50,000
Interest on house property
loan – ` 2,00,000
Exemption with new
transportation allowance of ` 1,600 per month – ` 19,200
New deductible health
insurance premium – ` 25,000
Total – ` 4,44,200
AP becomes first state to
execute NOFN on its own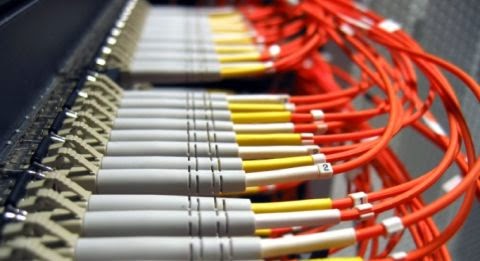 Andhra Pradesh has become
the first state to opt for executing the National Optical Fibre Network (NOFN)
on its own and the telecom department will reimburse the cost for the same,
Finance Minister Arun Jaitley said today.
"Fibre network of 7.5 lakh
kilometres in 2.5 lakh villages is being further speeded up by allowing willing
states to undertake its execution on reimbursement of cost determined by the
Department of Telecommunications. Andhra Pradesh is the first state to have
opted for this manner of implementation," Jaitley said while presenting the
Budget for 2015-16 in Parliament.
Andhra Pradesh had
proposed to deliver broadband connection with 10-15 mbps download speed to each
12 million households for ` 150/month that are planned to be covered under state designed
project.
The state had proposed to
execute the project at a cost of ` 4,913 crore in five years while Centre has earmarked ` 1,940 crore for the NOFN project
in the state.
Indian Navy concluded
TROPEX Exercise 2015
Indian Navy on 27 February
2015 concluded its Theatre Level Readiness and Operational Exercise
(TROPEX)-2015. The event encompassed all dimensions of maritime warfare.
TROPEX-2015 was a month
long exercise aimed at validating the Indian Navy's Concept of Operations and
the area of operations spanned across the Arabian Sea and Northern Indian
Ocean.
TROPEX-15 provided a
reinforce platform for Indian Navy's offensive capabilities across all
dimensions. It included Network Centric Operations (NCO) by using satellite
Rukmani.
The exercise also
reinforced the Navy's ability to serve in different roles with relative ease,
when it exercised a Humanitarian Assistance and Disaster Relief (HADR) mission.
Union Government blocked
private email network for official work
Union Government blocked
private email network like Yahoo and Gmail for official work. The aim of the
move is to monitor staff's online activities.
In this regard, Union
Government notified E-mail Policy of Government of India and Policy on use of
Information Technology resources of Government of India on 18 February 2015.
As per the notification,
only the e-mail services provided by National Informatics Centre (NIC) shall be
used for official communication.
The notified policies
stipulate measures to ensure secure and proper access to and usage of
government's IT resources and prevent their misuse by official users.
Martin David Crowe
inducted into the ICC Cricket Hall of Fame
Former New Zealand cricket
captain Martin David Crowe on 28 February 2015 was inducted into the ICC
Cricket Hall of Fame.
He was inducted into the
Hall of Fame during the innings break of the New Zealand-Australia match in the
2015 World Cup at Eden Park, New Zealand.
He received his
commemorative cap from Wally Edwards, ICC Director and Chairman of Cricket
Australia.
World Cup 2015
Newzealand defeated
Australia by 1 wicket in a nail biting match.
India defeated UAE by 9
wickets in 3rd World Cup Match of India.
Indian-Origin Counsel Appointed to Singapore Supreme Court
A 49-year-old
Indian-origin lawyer has been appointed as a Judicial Commissioner to
Singapore's Supreme Court bench for two years.
Senior Counsel Kannan
Ramesh, who was appointed to the bench yesterday, will assume the position from
May 22, according to a statement by the Prime Minister's Office.
International Rare Disease
Day observed on 28 February
Eighth International Rare
Disease Day was observed globally on 28 February 2015. The Rare Disease Day
annually takes place on the last day of February.
To mark the day, hundreds
of patient organisations from more than 80 countries and regions worldwide carried-on
awareness-raising activities around the slogan Day-by-day, hand-in-hand.
National Science Day
celebrated on 28 February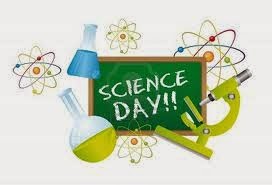 National Science Day is
celebrated all over India with great enthusiasm on 28th of February every year
in order to commemorate the invention of the Raman Effect in India by the
Indian physicist, Sir Chandrasekhara Venkata Raman on the same day in the year 1928.
For his great success in
the field of science in India, Chandrasekhara Venkata Raman was awarded and
honored with the Nobel Prize in the Physics in the year 1930.
Acclaimed US actor Leonard
Nimoy aka Mr Spock passed away
Renowned US actor Leonard
Nimoy passed away on 27 February 2015 in Los Angeles following chronic
obstructive pulmonary disease. He was 83.
Leonard Nimoy was best
known for his half-human, half-Vulcan character of Mr Spock in the cult
scientific-fiction series Star Trek. The character of Mr Spock had a
significant cultural impact and garnered Nimoy with three Emmy Award
nominations.
Russian opposition
politician Boris Nemtsov shot dead in Moscow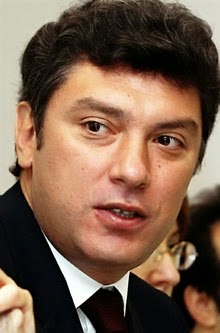 Boris Nemtsov, the former
Deputy Prime Minister of Russia and present leading Russian opposition
politician was shot dead on 27 February 2015. The unidentified attacker shot
him four times in Central Moscow.
55-year-old Nemtsov was
gunned down a day before he was supposed to lead a demonstration against
Putin's support for the pro-Russian separatists in Ukraine and his economic
policies. The demonstration was scheduled to be held on 1 March 2015.
THE PDF FOR TODAY IS NOT PROVIDED AS THE MONTHLY MAGAZINE WILL BE GIVEN SOON.
Books For 2015 Banking/Insurance Exams

We are sorry that this post was not useful for you!
Let us improve this post!
Tell us how we can improve this post?