Hello and welcome to ExamPundit. Here are the important Current Affairs for 28th April, 2015.
Finance
–
India-US bilateral
trade crosses $100-bn mark in 2014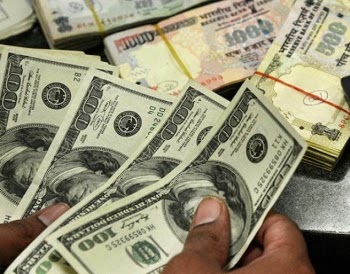 India-US bilateral trade has crossed the $100-billion mark
in 2014, with the two countries now eyeing the ambitious mark of $500 billion,
US Ambassador to India Richard Verma has said.
Both sides are working hard to assess the prospects of a
high standard bilateral investment treaty (BIT) to bolster investor confidence,
and the newly reconstituted strategic and commercial dialogue is expected to be
held in Washington soon, Verma said at an event organised by the American Chamber
of Commerce on Tuesday.
Bilateral trade was $103 billion in 2014.
The Department of Industrial Policy and Promotion (DIPP)
Secretary, Amitabh Kant, said that the $500-billion target was achievable if
India continued to move on a high growth trajectory and managed to attract
investments from US-based companies.
World Bank Pegs
India's GDP Growth at 7.5% in 2015-16
The World Bank projects India's GDP to expand to 7.5 per
cent in the current fiscal on account of increased economic activity and
greater stability.
"India's economic growth is expected to rise to 7.5 per
cent in 2015-16, followed by further acceleration to 7.9 per cent in 2016-17
and 8 per cent in 2017-18," the World Bank said in its India Development
Update report today.
"However, acceleration in growth is conditional on the
growth rate of investment picking up to 11 per cent during FY16 to FY18,"
the World Bank said.
The government in the Union Budget 2015-16 had projected the
GDP growth to be at 8.5 per cent this fiscal.
It said India's government has begun to implement reforms to
unlock the country's investment potential to improve the business environment,
liberalise FDI, boost both public and private investment in infrastructure,
quickly resolve corporate disputes, simplify taxation and lower corporate
taxes.
India
–
Maharashtra
collaborates with Tel Aviv, Israel on Smart Cities
Smart Cities in Maharashtra could very well end up looking
as "smart" as Tel-Aviv, the capital of Israel.
In a key stride in collaboration between the State and
Israel, Maharashtra Chief Minister Devendra Fadnavis and Tel Aviv Mayor Ron
Huldai on Monday agreed to cooperate in building smart cities.
After the discussions held on Smart City partnership, the
two parties-Maharashtra government and Municipality of Tel Aviv-agreed to
discuss common challenges faced by modern cities and possible solutions. They
would also explore the possibility of using Indian IT capabilities to increase
efficiency of smart urban solutions.
On a four-day visit to the country, Mr. Fadnavis was briefed
on the concept and implementation of the Smart City project in Tel Aviv, which
was adjudged as the 'World's Smartest City' at the Smart City Expo World
Congress held in 2014. Mr. Fadnavis held
discussions with Mr. Huldai, besides meeting other experts and officials.
During his tour of Israel, Mr. Fadnavis, who has stressed on
attracting investment to the State, will attend an exhibition on agricultural
technology, Agritech Israel 2015, and
explore areas of co-operation including in emergency preparations and crises
management technologies. Agritech Israel
2015 is one of the world's most important exhibitions in the field of
agricultural technologies.
Union Ministry for
Power flagged off three Mobile Science Labs to revolutionise rural education
Union Minister for Power, Coal and New & Renewable
Energy Piyush Goyal on 27 April 2015 flagged off three NTPC Mobile Science Labs
(MSL) for revolutionizing education in rural India.
MSL is a vehicle fitted with LCD TV carrying working Science
Models which emphasizes curiosity based learning for children in rural India.
It is an initiative to make hands-on learning accessible amongst
underprivileged children.
These three MSLs will be initially deployed at NTPC's
ongoing projects at Darlipalli, Pakri Barwadih and Kahalgaon through Agastya
International Foundation. Each MSL will cover a set of about 20 schools around
NTPC project generating about 16000 student exposures per year.
More than 140000 student exposure will be generated in three
years. The instructors for mobile science lab will be from neighbourhood
community.
MSLs will focus on School visits, Young Instructor's
Program, Science Fairs, Activity Camps and Teacher Training.
World
–
Modi third most followed
world leader on Twitter after Barack Obama and Pope Francis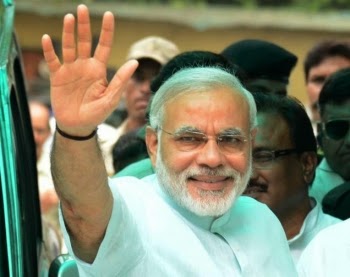 Prime Minister Narendra Modi remains the third most followed
world leader on the micro-blogging site Twitter while External Affairs Minister
Sushma Swaraj is the most followed foreign minister, according to a latest
study.
Twiplomacy Study 2015 showed that Sushma Swaraj is the most
followed foreign minister with 2,438,228 followers – far ahead of UAE' Abdullah
Bin Zayed (1,608,831) and Turkey's Mevlut Cavusoglu (376,429).
The three most followed world leaders were US President Barack
Obama with 56,933,515 followers, Pope Francis with 19,580,910 followers on his
nine different language accounts, and Modi with 10,902,510 followers.
The study, which counted data till March 24, is an annual
global survey of world leaders on Twitter. It is aimed at identifying the
extent to which world leaders use the site and how they connect on the social
network.
Since his election in May 2014, Modi's account has moved
into the top three most followed Twitter accounts of world leaders, said
Twiplomacy's Matthias Luefkens. He told IANS that Modi was also among the most
effective in terms of re-tweets per tweet.
Omar Hassan al-Bashir
won the Presidential election of Sudan
Incumbent President of Sudan Omar Hassan al-Bashir on 27
April 2015 won the Presidential election of the country. He won another term in
office with 94 percent of votes.
The election results were announced by the election office
after four days of voting. The head of the country's electoral commission said
turnout was 46 percent.
This win has extended Bashir's tenure as President of the
country for another five-year term. He had been in power in Sudan since 1989.
The election has been boycotted by the opposition. It was
also critisised by the European Union, United States, Britain and Norway, by
terming that the country had failed to create a free, fair and conducive
elections environment.
71-year old Bashir is wanted by the International Criminal
Court on war crimes charges. He continues to defy The Hague's arrest warrant in
relation to his violent suppression of the conflict in Darfur.
NASA launches project
to search for alien life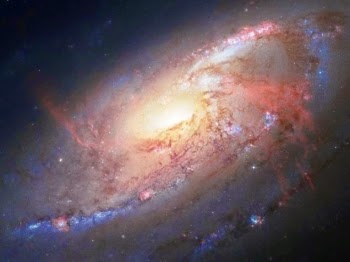 NASA has launched an ambitious project that will lead the
search for signs of life beyond our solar system.
The Nexus for Exoplanet System Science (NExSS) initiative
will bring together the "best and brightest" and marshal the expertise of 10
universities, three NASA centres and two research institutes, the US space agency
said.
The programme aims to better understand the various
components of an exoplanet, as well as how the parent stars and neighbouring
planets might interact to support life.
The programme brings together planetary scientists, Earth
scientists, heliophysicists and astronomers to identify and search for
biosignatures, or signs of life.
Awards
& Honors –
Prime Minister
conferred 50th Jnanpith Award on Marathi litterateur Bhalchandra Nemade
Prime Minister Narendra Modi on 26 April 2015 conferred the
50th Jnanpith Award on eminent Marathi litterateur Bhalchandra Nemade in Parliament
House Complex, New Delhi.
Nemade received the country's highest literary award for his
outstanding contribution towards Indian literature.
His novel, Kosala (Cocoon), written in 1963 was considered
as a path breaking in Marathi literature. His other novels include Bidhar,
Hool, Jarila and Jhool. He composed various poems which are compiled up in his
collections named Melody and Dekhani.
He is the leader of the post-1960s Little Magazine movement
and was given Sahitya Akademi Award (1990) for his critical work Teeka
Svayanwar.
Novelist Siddhartha
Gigoo Wins Commonwealth Short Story Prize
Srinagar-born novelist Siddhartha Gigoo has won the 2015
Commonwealth Short Story Prize for Asia region for "Umbrella Man", a
tale of surreal meditation on mental health and the environment, organisers
said today.
Gigoo won 2500 pounds and will now compete with the other
four regional winners for the 5000 pounds grand prize, to be announced in
London on September 8.
Gigoo's prize winning story has been published in the book A
Fistful of Earth and Other Stories.
Judges praised Gigoo's book for "his sensitivity and
perception, which made his story stand out from the rest" and chose it as
top story from the 22 stories shortlisted from the nearly 4000 entries received
from countries in Africa, Asia, Canada and Europe, Caribbean and the Pacific.
Born in Srinagar in 1974, Gigoo's first novel The Garden of
Solitude was first published in 2011. He has also written two poetry books,
Fall and Other Poems (1994) and Reflections (1995).
Appointments
–
AP Government
appointed Chadalavada Krishnamurthy as Chairman of TTD
The Andhra Pradesh Government on 27 April 2015 appointed
Chadalavada Krishnamurthy as the Chairman of Tirumala Tirupati Devasthanam
(TTD) Board of Trustees, a body which administers Tirupati's Lord Venkateswara
temple.
Moreover, Principal Secretary of the Revenue (Endowments)
Department, Commissioner of Endowments Department and Executive Officer of TTD
would also be ex-officio members of the Board.
Chennai-born Raja
Rajeswari is New York's first Indian-American woman judge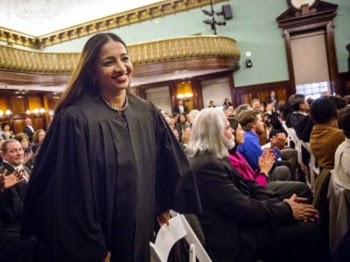 Chennai-born Raja Rajeswari has been sworn-in as a criminal
court judge in New York by Mayor Bill de Blasio, becoming the first India-born
woman to be appointed a judge in New York City.
Ms. Rajeswari, 43, who had migrated to the U.S. from Chennai
as a teenager, previously worked with the Richmond County District Attorney's
Office for her entire career in several bureaus including Criminal Court,
Narcotics, Supreme Court, and the Sex Crimes Special Victims Bureau, where she
last served as Deputy Chief.
Ms. Rajeswari took the oath of office at a ceremony in New
York City on Monday along with 27 other judges appointed earlier this month to
the Family Court, Criminal Court, and Civil Court, which are part of the New York
State Unified Court System.
The mayor appoints judges to 10-year terms in the New York
City Criminal Court and the Family Court within the city.
Sports
–
Lin Dan of China won
men`s title of Badminton Asia Championships 2015
Lin Dan of China on 26 April 2015 won the men`s title at
Badminton Asia Championships 2015 held in the central city of Wuhan, China. He
won the title by defeating compatriot Tian Houwei 21-19, 21-8.
With this he won the Asian championship for the fourth
time. Lin, the No. 2 seed, is a
five-time world champion and twice Olympic gold medallist.
In the women`s singles, seventh seed Ratchanok Intanon of
Thailand defeated top seed Li Xuerui of China 20-22, 23-21, 21-12 in a match
that lasted 76 minutes.
In the men`s doubles, Lee Yong-Dae and Yoo Yeon-Seong of
South Korea defeated Indonesia`s Mohammad Ahsan and Hendra Setiawan 18-21,
24-22, 21-19.
In an all-China women`s doubles final, Ma Jin and Tang
Yuanting beat Wang Xiaoli and Yu Yang 21-12, 21-12.
Yuvraj Singh ties up
with Delhi Daredevils for cancer awareness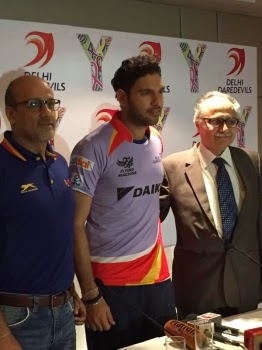 Delhi Daredevils' player Yuvraj Singh today announced a
tie-up with his IPL franchise to promote awareness about fighting cancer and
the May 1 match against Kings XI Punjab will be dedicated to those who are
fighting the dreaded disease. Yuvraj's cancer foundation 'YouWeCan' in alliance
with Delhi Daredevils and Max Hospitals has announced free cancer detection
clinics on May 1.
Similarly the Delhi Daredevils players will be wearing
lavender colour jerseys on that particular day.
Delhi Daredevils CEO Hemant Dua said that around 100
children, who are fighting cancer will be watching the IPL match live from the
Feroze Shah Kotla stands.
Days
–
World Day for Safety
and Health at Work 2015 celebrated on 28th April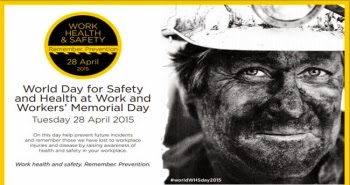 World Day for Safety and Health at Work is commemorated
every year by the International Labour Organisation (ILO) on April 28.
The ILO acknowledges the shared responsibility of key
stakeholders and encourages them to promote a preventive safety and health
culture to fulfil their obligations and responsibilities for preventing deaths,
injuries and diseases in the workplace, allowing workers to return safely to
their homes at the end of the working day.
The theme of the campaign for 2015 is 'Join in building a
culture of prevention on OSH' (Occupational Safety and Health).
Regards
Team ExamPundit
Sponsored

(adsbygoogle = window.adsbygoogle || []).push({});
Books For 2015 Banking/Insurance Exams