Hello and welcome to ExamPundit. Here are the Important Current Affairs of 28th, 29th and 30th November, 2015. These are Important for the upcoming Banking and Insurance Exams.
Finance/Economy
–
GDP growth
accelerates to 7.4% in July-September quarter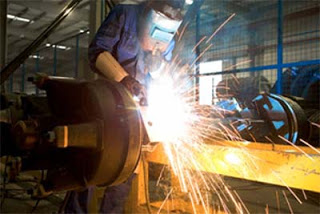 India's economic growth accelerated to 7.4 per cent in the
July-September quarter, overtaking China as the world's fastest growing major
economy, on pick up in manufacturing, mining and services sectors.
The signs of recovery in the GDP, from a growth rate of 7
per cent in the previous quarter ended June 30, follow a series of rate cuts
announced by the RBI in recent months and bolstered the case for the Central
bank to hold onto its rate at its scheduled monetary policy review meeting on
Tuesday.
However, the growth rate for the latest quarter was far
below 8.9 per cent recorded in the July-September quarter of the previous
fiscal.
Still, the GDP expansion by 7.4 per cent in the second
quarter of the current fiscal bettered 6.9 per cent growth in China for the
same period. Russia contracted by 4.1 per cent while it is forecast that Brazil
may have shrank 4.2 per cent in the same period.
The Gross Value Added (GVA), a new concept introduced by
Central Statistics Office (CSO) to measure the economic activity, also
accelerated during the second quarter to 7.4 per cent, from 7.1 per cent in the
April-June period.
Airtel to invest Rs
60,000 crore in 'Project Leap'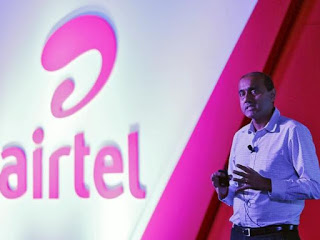 The country's largest telecom services provider Bharti
Airtel on Monday announced that it will invest Rs 60,000 crore over the next
three-years to upgrade its networks with an aim to provide better quality
services to its subscribers amid increasing competition.
"The programme, called Project Leap, will see a network
transformation. Large parts of this investment will improve voice and data
services," Bharti Airtel Managing Director and CEO (India and South Asia) Gopal
Vittal said, adding that the money for investment will be raised largely
through cash accruals and includes the capital expenditure target of about USD
2.2 billion for the current fiscal year.
This investment will be in addition to the Rs 1,60,000 crore
the company has already invested in its active and passive network, spectrum,
fiber, submarine cables and systems till date.
The announcement comes amid rising complaints of frequent
call drops faced by the customers. The government had in fact pointed out that
lack of investments in networks by operators is primary reason for poor quality
of services. Besides, Mukesh Ambani's Reliance Jio is also expected to launch
4G operations this fiscal, which will intensify the competition in the already
crowded Indian telecom sector.
RBI eases overseas
borrowing rules for local companies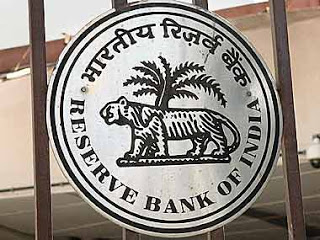 The Reserve Bank of India (RBI) on Monday put its stamp of
approval on a more liberalised external commercial borrowing (ECB) norms and
allowed Indian companies to raise rupee resources from overseas lenders without
incurring currency risks.
The new norms will be effective 1 April, 2016.
Such rupee-denominated bonds are getting issued in large
numbers and are a hit with Japanese retail investors. Once Indian companies
start raising rupee resources from abroad, more such bonds will be issued and
would help to make the domestic currency more internationalised.
For ECBs in foreign currency, the central bank raised the
limit for small value ECBs with minimum average maturity of three years to $50
million from the existing $20 million. For ECBs of more than $50 million, the
minimum maturity period should be five years, it said.
The all in cost for such ECBs has been reduced 50 basis
points from what was allowed earlier. For long term ECBs though, the all in
cost is 50 basis points higher. For rupee-denominated ECBs, the rate will be
commensurate with the prevailing market conditions.
India
–
India-Israel
co-developed LRSAM missile successfully flight-tested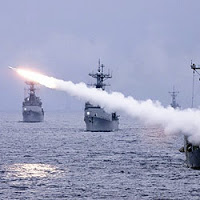 Long Range Surface-to-Air Missile (LRSAM) was on 27 November
2015 successfully flight-tested for the first time from an Israeli Naval
Platform. The missile is co-developed by India and Israel. LRSAM is also called
Barak 8 missile in Israel which in Hebrew language means Lightning.
The trial test was undertaken by Israel Aerospace Industries
(IAI) in the presence of Defence Research Development Organisation (DRDO)
scientists. During the test the missile achieved the desired goal by hitting
the incoming target.
Three-day Mayyazhi
Mahotsavam kicked off in Mahe, Puducherry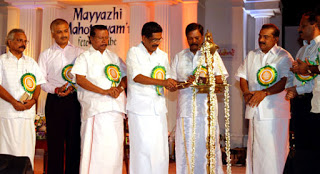 The Mayyazhi Mahotsavam (Fete de Mahe), a three-day cultural
extravaganza, started on 29 November 2015 at Mahe, Puducherry.
The festival is being organised jointly by the Department of
Tourism and the Legislative Assembly Secretariat at Mahe, which is Puducherry's
exclave in Kerala.
The festival will conclude on 1 December 2015.
Highlights of the
Mayyazhi Mahotsavam
The Aayi Mandapam, the main venue, will witness the
performance of artists of national and international acclaim.
A parade of classical and folk-ritual art forms, including
Kathakali, Mohiniyattam and Theyyam, are part of the fete.
E. Valsaraj, long-serving Mahe MLA, will be felicitated on
his completion of 25 years of distinguished service in the constituency.
Appointments
–
Som Subroto appointed
as Head of Retail Banking in Dubai-Based Mashreq's Banking Group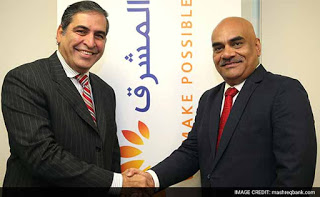 Indian banker Som Subroto was on 26 November 2015 appointed
as the Executive Vice President and Head of Retail Banking in the Mashreq's
Banking Group.
He succeeded Farhad Irani who served in the position for
four and half years.
Subroto is an alumnus of the IIT Delhi and has an MBA from
IIM Ahmedabad. Also, he has 3 decades of retail banking experience with
organizations like Citi Bank and Standard Chartered.
Patricia Scotland
appointed as Secretary General of Commonwealth of Nations
Dominica-born British lawyer Patricia Scotland was on 27
November 2015 appointed as the Secretary General of the Commonwealth of
Nations. With this, Patricia become the first British citizen and first woman
as well to hold the role in the 66-year history of 53-member Commonwealth.
Scotland succeeds India's Kamalesh Sharma and will join the
office on 1 April 2016. She will receive a salary of nearly 160000 British
Pound as well as a four storey mansion in Mayfair.
She was selected during the 24th biennial Commonwealth Heads
of Government Meeting (CHOGM) in Malta on 27 November 2015.
Congress MLA Sadanand
Singh took oath as Pro-tem Speaker of Bihar Assembly
Congress legislator Sadanand Singh on 29 November 2015 was
administered oath by Bihar Governor Ram Nath Kovind as pro-tem speaker of the
16th Legislative Assembly of Bihar.
Kovind administered oath to Singh as pro-tem speaker at a
function held at the Raj Bhawan, Patna.
Singh, who is a ninth-term MLA, will administer oath to all
newly-elected members of the House.
Anil Khanna
re-elected as president of Asian Tennis Federation
Anil Khanna was on 28 November 2015 re-elected as the
president of Asian Tennis Federation (ATF). He was elected for four years in
the Annual General Meeting (AGM) held in Colombo, Sri Lanka.
At present, he is the president of the All India Tennis
Association (AITA).
And, in September 2015, he was elected as the Vice President
of the International Tennis Federation (ITF) in the elections held in Santiago,
Chile.
Awards
& Honors –
CVRDE Scientist Bags
DRDO's Scientist of the Year 2013 Award
A scientist at the Combat Vehicle Research and Development
Establishment here has bagged the DRDO's Scientist of the Year Award 2013.
V Balaguru, Scientist 'G', has been instrumental in
designing and integrated Improved chassis and Turret mechanical system of Arjun
MBT Mark II Prototype in record time and later was elevated as trial Team Leader,
an official release said.
He pioneered the incorporation of improved medium fording
capability with improved sealing efficacy and also undertook stringent user
trials, Accelerated Usage and Reliability Trials and country evaluation trials
of Arjun Main Battle Tank Mark I trials.
At an award function held at Hyderabad recently, Balaguru
was presented the award by Defence Minister Manohar Parrikar, it said.
World
–
Saudi Arabia Women to
Vote and Contest in Municipal Elections for the First time
For the first time, Saudi Arabia allowed women to vote and
contest in municipal elections. As per a royal decree issued in 2011, the
authorities on 29 November 2015 allowed 979 women to register and campaign for
284 municipal councils.
They were out of the total 6917 registered candidates who
obtained campaign permits from the authorities in the capital Riyadh.
Earlier, Saudi Arabia held municipal elections in 2005 and
2011, but only men were allowed to take part.
List
–
Wealth-X released
Worlds 20 Most Generous People list; Azim Premji ranked fourth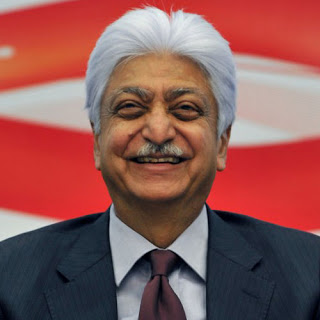 Wealth-X on 25 November 2015 released the World's 20 Most
Generous People list. It was prepared by considering all the donations given by
individuals till date.
While Microsoft co-founder Bill Gates was adjudged as the
top philanthropist in the world, Wipro's Chairman Azim Premji was the only
Indian in the list and stood at the fourth position.
And, these 20 individuals made a combined donation to the
tune of 106.8 billion US dollars in their life time.
List of World's 20
Most Generous People
1. Bill Gates, Founder of Microsoft ($27 billion)
2. Warren Buffett, CEO of Berkshire Hathaway ($21.5 billion)
3. George Soros, Founder of Soros Fund Management ($8
billion)
4. Azim Premji, Chairman of Wipro ($8 billion)
5. Charles Francis Feeney, Co-founder of Duty Free Shoppers
Group ($6.3 billion)
6. Sulaiman bin Abdul Aziz Al Rajhi, Co-founder of Al Rajhi
Bank ($5.7 billion)
7. Gordon Moore, Co-founder of Intel ($5 billion)
8. Carlos Slim Helu a Mexican Telecom tycoon
9. Eli Broad, Co-founder of KB Home ($3.3 billion)
10. George Kaiser, Chairman of BOK Financial Corporation
($3.3 billion)
Sports
–
ICC rankings: Ashwin
in second spot while de Villiers slips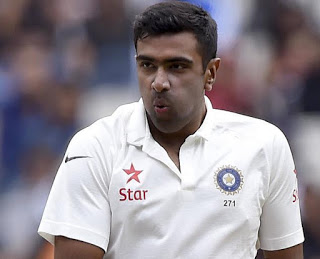 Riding on his stupendous performance in the ongoing home
series against South Africa, Indian off-spinner Ashwin Ravichandran today rose
to a career-high second in the ICC Test rankings for bowlers even as A B de
Villiers lost his top spot in the batsmen standings.
Ashwin claimed 12 for 98 in the third Test in Nagpur to spin
his side to a 124-run victory and India could move as high as second place in
the ICC Test Championship if they win the fourth Test which starts on Friday.
Ashwin's ascent from the fifth position means that James
Anderson and Yasir Shah drop to joint third on 846 points, while Stuart Broad
fell to fifth, the ICC said in a statement.
Australian pacer Josh Hazlewood, who produced man of the
match figures of nine for 136 in the inaugural day/night Test, soared 10 places
to 10th.
PV Sindhu won Macau
Open Grand Prix Gold Badminton tournament for 3rd consecutive time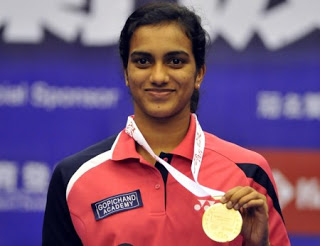 Indian Shuttler PV Sindhu on 29 November 2015 won the Macau
Open Grand Prix Gold women's singles title for the third consecutive time.
In the title clash, Sindhu defeated Minatsu Mitani of Japan,
21-9, 21-23, 21-14.
This was Sindhu's first title of the season and the fifth
overall.
Earlier in September 2015, Minatsu defeated Sindhu in the
Japan Open in their only encounter so far.
The two-time World Championship bronze medalist, Sindhu
reached the final of the 120000 dollar event, after defeating another Japanese,
Akane Yamaguchi 21-8, 15-21, 21-16 in the semi-final.
ICC suspended West
Indies spinner Sunil Narine for illegal bowling action
International Cricket Council (ICC) on 29 November 2015
suspended West Indies off-spinner Sunil Narine from bowling in international cricket
with immediate effect.
The ICC took a decision after an independent assessment
found his bowling action to be illegal.
Thereafter, a test was performed on 17 November 2015 at the
ICC's accredited testing centre in Loughborough University. The assessment
revealed that all variations of his deliveries exceeded the 15 degrees level of
tolerance permitted under the regulations.
Narine's bowling action was reported after the third ODI
match against Sri Lanka in Pallekele on 7 November 2015.
Tyson Fury defeated
Wladimir Klitschko to become world heavyweight champion
Britain's Tyson Fury on 28 November 2015 defeated Ukraine's
Wladimir Klitschko to become World Boxing Association (WBA) (Super),
International Boxing Federation (IBF), World Boxing Organization (WBO),
International Boxing Organization (IBO) and The Ring unified heavyweight
champion.
The fight took place in Düsseldorf, Germany.
Obituaries
–
Australian football
icon Joe Marston died
The Australian association football player Joe Marston died
on 29 November 2015 due to health issues.
Marston was the first Australian to appear in FA Cup Final
in 1954, when his side Preston North End lost to West Bromwich Albion.
The Football Federation Australia had created the Joe
Marston Medal, which is awarded to the best player in the A-League grand final,
to honour the iconic footballer.
Born on 7 January 1926 as James Edward Marston, he played at
Wembley Stadium alongside Tom Finney and Tommy Docherty at the age of 28.
The footballer appeared for the Socceroos during Blackpool's
1958 tour of Australia. Marston also appeared and coached the national side
during Hearts tour of the country in 1959.
Award-Winning
Japanese Cartoonist Shigeru Mizuki Dies at 93
Award-winning Japanese cartoonist Shigeru Mizuki, known for
his comics of ghosts and monsters inspired by folklore and for his accounts of
World War II horrors, died today at 93, his office said.
Mizuki, whose real name was Shigeru Mura, was hospitalised
in early November after he collapsed in Tokyo, the office said on its website.
He underwent surgery but died this morning of multiple organ
failure in hospital, it said.
The native of Tottori prefecture in western Japan began his
career as a cartoonist after surviving World War II during which the
conscripted Japanese soldier lost his left arm in a US air strike.
Mizuki had enjoyed widespread popularity for decades since
the release of his "GeGeGe no Kitaro" comics — called manga in Japan
— depicting battles between the hero monster Kitaro and rival spirits and
ghosts.


Regards
Team ExamPundit
Sponsored

(adsbygoogle = window.adsbygoogle || []).push({});
Books For 2015 Banking/Insurance Exams