Hello and welcome to ExamPundit. Here are the Important Current Affairs of 26th and 27th September, 2015. These are important for the upcoming IBPS PO V Mains Exam.
Appointments
–
Rear Admiral Sanjay
Mahindru took charge as Flag Officer Submarines
Rear Admiral Sanjay Mahindru on 25 September 2015 took
charge as Flag Officer Submarines. He succeeded Rear Admiral SV Bokhare.
As the Flag Officer Submarines, he will oversee the
operations of INS Chakra S71- the lone nuclear powered submarine of the Navy,
10 Sindhughosh class submarines and 4 Shishumar class submarines.
In addition, he will oversee the ongoing
construction/development of Arihant and Kalvari class submarines.
Matthias Muller
appointed as CEO of Volkswagen Group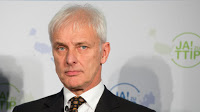 Matthias Muller was on 25 September 2015 appointed as the
Chief Executive Officer of Volkswagen Group.
He succeeded Martin Winterkorn who resigned following the
revelation that the German carmaker manipulated US diesel car emissions tests.
Muller is currently Chairman of Porsche AG of the Group and
a board member of Volkswagen AG that he will continue to hold until the end of
February 2020 as per a prior contract.
He started his professional career with AUDI AG, a member of
the Volkswagen Group, in Ingolstadt in 1978, becoming Head of the Systems
Analysis Division in 1984.
S K Sharma appointed
as Chairman of Bhakra Beas Management Board
S K Sharma was on 25 September 2015 appointed as the
Chairman of Bhakra Beas Management Board (BBMB) with effect from 25 September
2015. Sharma succeeded A B Agrawal, who was Chairman for a period of about five
years.
A civil engineering graduate from Punjab Engineering
College, Chandigarh, Sharma joined Haryana irrigation and water resources
department in 1980 as sub divisional officer.
While working in Haryana Irrigation & Water Resources
Department, he has monitored various canal regulation related hydraulic
structures, pump houses, canal and drainage network, NABARD projects etc. He
has also handled training works on the river Yamuna.
Shivinder Mohan Singh
resigned as executive vice-chairman of Fortis Healthcare Limited
Shivinder Mohan Singh on 23 September 2015 resigned as the
executive vice-chairman of Fortis Healthcare Limited. Fortis is a New Delhi
based hospital chain.
After a brief transition period, he will be designated as
non-executive vice-chairman of Fortis with effect from 1 January 2016.
He resigned from the position as he decided to take up
full-time sewa at the Radha Soami Satsang Beas (RSSB), a philosophical
organisation spread over 90 countries worldwide.
Shivinder, along with his elder brother Malvinder Mohan
Singh, runs 55 hospitals under the Fortis brand across India. At present,
Malvinder is the executive chairman of the company.
World –
Zuckerberg Backs Call
for Universal Internet Access by 2020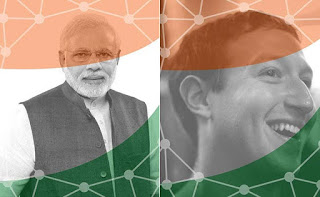 A day before he meets Prime Minister Narendra Modi, Facebook
CEO Mark Zuckerberg made a call to world leaders at the UN to ensure universal
internet access by 2020 to "give a voice to the voiceless and power to the
powerless."
Zuckerberg, who will host a town-hall meeting with Modi at
his company's sprawling campus in Menlo Park in California today, participated
in several engagements at the world body's headquarters on the sidelines of the
ongoing UN Sustainable Development Summit.
He called for greater global Internet access during a speech
at the United Nations Private Sector Forum yesterday.
He said that when communities are connected, they can be
lifted out of poverty.
Indian tribal woman
Permila Tirkey won first discrimination-based Case in United Kingdom
Permila Tirkey, a tribal woman from India working as a maid
in the United Kingdom, on 24 September 2015 won the country's first caste
discrimination case.
She won the case against her Indian-origin employers Ajay
Chandhok and Pooja Chandhok. Tirkey was discriminated against because of her
low caste.
With this, Tirkey will receive compensation of 184000 UK
pounds from Ajay and his wife Pooja for making her work 18 hours a day for an
hourly rate of 11 pence.
China successfully
launched carrier rocket Long March-11
China on 25 September 2015 successfully launched a new model
of carrier rocket the Long March-11 from the Jiuquan Satellite Launch Centre in
the north-western province of Gansu. The rocket carried four micro-satellites
into space, which will be used mainly for testing.
This solid propellant rocket was developed by the China
Academy of Launch Vehicle Technology with the China Aerospace Science and
Industry Corporation. The rocket will mainly be used for launching
micro-satellites.
The Long March 11 launch is the 211th of China's Long March
series, following the first launch in April 1970 when a Long March 1 rocket had
put China's first satellite Dong Fang Hong-1 into the orbit.
Sports
–
Advani Pockets 14th
World Title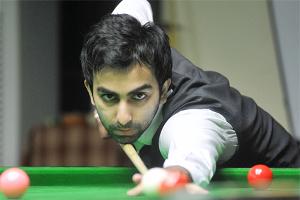 India's most successful cueist Pankaj Advani today added
another feather to his cap by winning the IBSF World Billiards Championship by
outplaying his opponent in the final to take his world title count to 14 here
today.
Advani, 30, left the spectators spellbound with his prolific
play and indisputable mastery over the 3-ball game, demolishing Singapore's Peter
Gilchrist by 1168 points.
On lifting his 14th world crown in style, the Indian ace
said, "I was determined to get even with Peter (Gilchrist) after losing
the point format final to him. A productive chat with my sports psychologist
brother Shree and a good night's sleep did the trick. We discussed my
strategies and mental approach the night before the big final and it all panned
out perfectly."
Bengaluru's 'Golden Boy' was in roaring form and appeared
keen to not only defend his Time format world title but also avenge his loss of
the Point format championship to Gilchrist, which happened under a week ago.
Bindra Shoots Down
Gold in Asian Air Gun Championships
Beijing Olympics champion Abhinav Bindra produced some
excellent shooting to clinch the gold while London Games bronze medallist Gagan
Narang failed to finish on the podium in the men's 10m Air Rifle event of the
Asian Air Gun Championships here today.
32-year-old Bindra, who won gold in 2008 Olympics in 10m Air
Rifle event, shot 208.3 to bag the top prize ahead of Kazakhstan's world number
eight Yurkov Yuriy (206.6) and Korea's Yu Jaechul (185.3) on the first day of
competition at the Dr Karni Singh Shooting Range.
Narang, who won a bronze in the same event in 2012 London
Olympics, finished fourth with a score of 164.5 while another Indian, Chain
Singh was two places below at seventh after notching up 122.7.
Narang started on a good note, shooting 10.6 and 10.6, but
fell behind in the following attempts while Chain Singh was out after a
shoot-off with Korea's Kim Dajin.
Sania Mirza-Martina
Hingis win Guangzhou Open title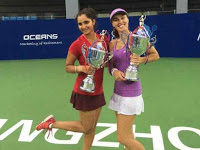 The world number one team of Sania Mirza and Martina Hingis
continued its dominating run by winning their sixth title of the year at the
Guangzhou Open on Sunday.
The top seeds hammered Xu Shilin and You Xiaodi 6-3, 6-1 in
the final to win their second WTA title in a row. Such has been their
domination that they have not dropped a set en route to the title.
It was Sania's seventh title of the 2015 season and sixth
with Hingis. She won one trophy with Bethanie-Mattek Sands in Sydney.
Sania and Hinghis have now won six of 13 events they have
played since joining forces in March — Indian Wells, Miami, Charleston,
Wimbledon, the US Open and now Guangzhou. They have an incredible 42-7 win-loss
record together.
Industry
–
Bajaj names
quadricycle Qute; to export to 16 countries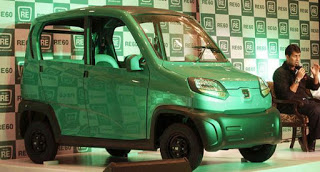 Bajaj Auto plans to start exporting its much-delayed
quadricycle, christened as Qute, across various global markets by month-end
even as it awaits Supreme Court verdict to introduce it in the domestic market.
The four-wheeler mini passenger vehicle, which was earlier
known as RE60, would be launched as Bajaj 'Qute' in 16 markets in Latin
America, Africa, Europe and Asia at price of around $2000.
The company's partners across Asia Africa, Latin America and
Europe are excited about the growth opportunities that the vehicle offers, he
added.
Production of the vehicle has already started at the
company's Aurangabad facility and the shipments for the export markets would
begin at September end.
The vehicle is powered by new water cooled, DTSi 4 valve
engine which gives out a fuel efficiency of 36 km per litre. It can reach a top
speed of up to 70 km per hour.
Obituaries
–
England's Former Fast
Bowler Frank Tyson Dies Aged 85
Former England fast bowler Frank Tyson has died at the age
of 85, his former county Northamptonshire announced today.
Northamptonshire announced the news on their website,
stating that Tyson has passed away in hospital in Australia — where he
emigrated after retiring — following a period of ill health.
Nicknamed 'Typhoon' due to his ferocious pace, Tyson notably
picked up 28 wickets in five Tests during the 1954-55 Ashes series in
Australia, which England won 3-1.
Manipur Governor Syed
Ahmed Dies at 70
Manipur Governor Syed Ahmed passed away at a private
hospital here this morning, family sources said.
Ahmed was suffering from cancer and admitted to Lilavati
Hospital in suburban Bandra last week, they said.
He was 70 and is survived by wife, one son and two
daughters.
He was sworn in as the Governor of Manipur on May 16, 2015.
Ahmed, a former Congress leader from Maharashtra, was shifted to the
north-eastern State from Jharkhand, where he was appointed Governor on August
26, 2011 when the UPA Government was in power at the Centre.
Besides dabbling in politics, where he started his career in
Congress, Ahmed also had a flair for writing, especially in Urdu. Ahmed held
two master's degrees (in Hindi and English) and a doctorate in Urdu.
Meghalaya's Longest
Serving Legislator Hoping Stone Lyngdoh Dies
Meghalaya's oldest and longest serving legislator who fought
single-handedly against Uranium mining in the state, Hoping Stone Lyngdoh,
passed away at a hospital here today, family sources said.
The 86-year-old veteran and most decorated politician of his
time, Hoping, who represents Nongstoin constituency of West Khasi Hills
district in the Assembly, breathed his last at around 1 am at Northeast Indira
Gandhi Regional Institute of Medical and Health Sciences, they said.
Hoping who led the Hill State Peoples Democratic Party
(HSPDP) as its president is known for his pioneering campaign against Uranium
mining in the state and also for a separate state for the Khasi-Jaintia tribes.
IBPS PO PRELIMS IS AHEAD, a Free Mock Test will be provided for that hence, the daily Stock GK EQs are halted for the time being.
UPDATED and IMPROVED CA ARCHIVE with PORTAL coming October, 2015.
Also, Exampundit's APP is Coming SOON!!!


Regards
Team ExamPundit
Sponsored

(adsbygoogle = window.adsbygoogle || []).push({});
Books For 2015 Banking/Insurance Exams


EP Recommends: Practicemock Free Mock Tests