In today Current Affairs, We have news on :
ICICI Prudential Life
AUM crosses ` 1 trillion
Private insurer ICICI Prudential Life Insurance today said
it has crossed the `
1-trillion mark in Assets Under Management (AUM).
The company's digitisation drive provided a hassle free
on—boarding experience for customers, simultaneously enhancing organisational
efficiencies and built capacity for the distribution network, he added.
Having started operations in December 2000, the AUM garnered
for the year ending March 31, 2001, was a little over ` 1 billion.
ICICI Prudential Life Insurance is a joint venture between
ICICI Bank and Prudential PLC, a leading international financial services group
headquartered in the United Kingdom.
Canara Bank launches
multiple cards in tie-up with MasterCard
Canara Bank launched three card variants on Wednesday in
partnership with MasterCard targeting the high income group customers, small
and mid-sized businessmen and students headed for overseas studies.
The Canara Credit Card World is targeted at high-end
customers with minimum net annual income of 7.5 lakh and comes with additional
security features.
The Canara Business Debit Card is targeted at SME
businessmen and is laced with higher daily cash withdrawal and purchase limits
for meeting the higher spend pattern of business segments.
The Canara International Travel Prepaid Card is designed to
suit the travel needs of foreign travellers and students pursuing studies
abroad. This multi-currency prepaid card is valid for 5 years and enables the
traveller to use the card in local currency in multiple countries saving the
cross currency exchange load.
Union Government
accepted 14th Finance Commission recommendations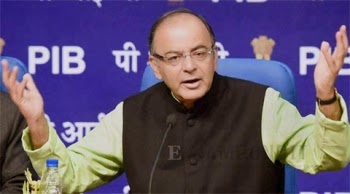 Union Government in the third week of February 2015 accepted
the recommendations of the 14th Finance Commission. The commission headed by
former Reserve Bank of India (RBI) Governor Dr. YV Reddy seeks to provide more
power to the states for their progress.
This devolution of more share of revenue to states through
tax revenue is an indicator of Union Government's commitment to move away from
One Size Fits All approach.
Recommendations of
the 14th Finance Commission
Tax devolution should be the primary route for transfer of
resources to the states
The increased devolution of the divisible pool of taxes is a
compositional shift in transfers – from grants to tax devolution
The panel recommended horizontal distribution by using broad
parameters like population (1971) and changes in population since then, income
distance, forest cover and area among others
Distribution of grants to States and local body was
recommended by using 2011 population data with weight of 90 percent and area
with weight of 10 percent
Grants to States should be divided into two and they are
a)
Grant to duly constituted Gram Panchayats
b)
Grant to duly constituted municipal bodies
Grants should be divided into two parts and they include,
basic grants – depending upon the performance of the gram panchayats and
municipal bodies. The ration of basic to performance grant is 90:10 for
Panchayats and 80:20 for municipalities
It recommended a total grant of 287436 core rupees for a
five-year period. Of this fund, 200292 crore rupees will go for panchayats
while the remainder will go to the municipalities.
Delhi Government
launched mLiquorSaleCheck Mobile App to put cap on sale of illicit liquor
The Delhi Government on 24 February 2015 launched a mobile
application mLiquorSaleCheck for the benefit of the customers and to put a cap
on sale of illicit liquor. The App will provide detailed information about the
liquor being sold in the city.
The application is expected to confirm the authenticity of
the liquor and bridge gaps in system adoption. The application will also prevent
the circulation of counterfeit products and help the Excise Department with
information on where spurious, illicit liquor sale is rampant.
Delhi CM Included in
NITI Aayog Governing Council
Delhi Chief Minister Arvind Kejriwal has been made a member
of the Governing Council of newly-formed NITI Aayog, which has Prime Minister
Narendra Modi as it chairman.
Kejriwal has come in place of national capital territory's Lieutenant
Governor Najeeb Jung.
The Centre has issued a notification regarding composition
of the Governing Council of NITI Aayog for amending its Cabinet Resolution
through which the new body was created.
MP governor Ram
Naresh Yadav tenders resignation after he is named in exam scam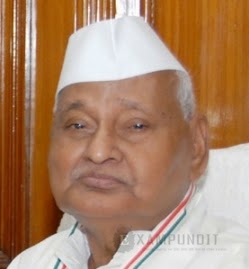 Madhya Pradesh governor Ram Naresh Yadav on Wednesday sent
his resignation after the Union home ministry asked Yadav to step down after he
was named in an exam scam in the state.
The STF probing the MPPEB scam registered an FIR against Ram
Naresh Yadav in connection with alleged irregularities in recruitment of forest
guards under various sections of IPC, including 420 for cheating.
Yadav is perhaps the first Indian governor to be booked in a
cheating case.
World Bank report
Building Resilience for Sustainable Development of the Sundarbans
World Bank in January 2014 released a strategy report titled
Building Resilience for Sustainable Development of the Sundarbans. The report
states that the environmental damage in the climate change-hit islands of
Sundarbans is costing India a sum of 1290 crore rupees annually.
The report was jointly prepared by the World Bank in
collaboration with the West Bengal government.
Abdul Jabbar
sentenced to life imprisonment for war crimes in Bangladesh
Former Jatiya Party lawmaker Abdul Jabbar was sentenced to
life imprisonment on 24 February 2015 by the International Crimes Tribunal-1 in
Bangladesh. He was also fined 10 lakh taka in absentia. Jabbar has been absconding
since the trial started.
He was sentenced for crimes committed during the Liberation
War in 1971. The tribunal chaired by Justice M Enayetur Rahim in its verdict
said that if Jabbar fails to submit the fine then his jail term would be
extended by two years.
Google acquired
Facebook mobile marketing startup Toro
Google on 24 February 2015 acquired Facebook mobile
marketing startup Toro. Toro Company is
best known for its Facebook ad campaigns. The financial terms of the deal were
not disclosed.
The acquisition will shift Toro's focus away from Facebook.
The company will continue to optimize campaigns and update dashboards for
existing marketing customers. However, it won't create new campaigns for the
time being.
US announced to allow
work permits to spouses of H-1B visa holders from May 2015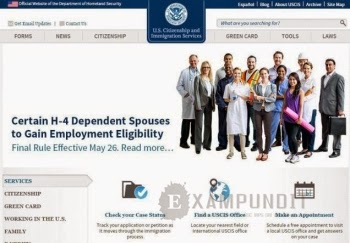 The United States (US) on 24 February 2015 announced that it
would allow work permits to spouses of H-1B visa holders from 26 May 2015.
The move will benefit thousands of talented and professional
Indian spouses who come to America but are unable to work.
Currently, spouses of H-1B visa-holders are not eligible to
work. However, The U.S. Citizenship and Immigration Services (USCIS) will begin
accepting applications for work visas from H-1B spouses from 26 May 2015.
The USCIS said the Department of Homeland Security was
extending the eligibility for employment authorisation (EAD) to certain H4
dependent spouses of H-1B non-immigrants who are seeking employment-based
Permanent Residency.
Marathi Writer DM
Mirasdar Selected for The Vinda Karandikar Jeevan Gaurav Puraskar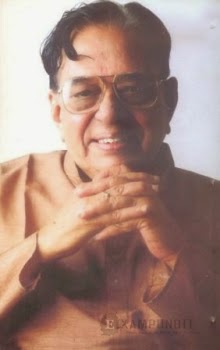 The Vinda Karandikar Jeevan Gaurav Puraskar will be
conferred on well-known Marathi writer D M Mirasdar.
This was announced by Maharashtra Government today.
Mirasdar, known for his humorous stories, will be given the
award, which carries a cash prize of `
5 lakh, for his contribution to Marathi literature.
The award has been named after Vinda Karandikar, a noted
Marathi poet, writer and translator, who was conferred the prestigious Jnanpith
Award in 2003.
The P U Bhagwat Award will be given to Keshav Bhikaji
Dhavale Publication house, which is more than a century-old book publishing
entity. The award carries a cash prize of `
3 lakh.
Kristen Stewart won
the Best Supporting Actress Award at France's Cesar Awards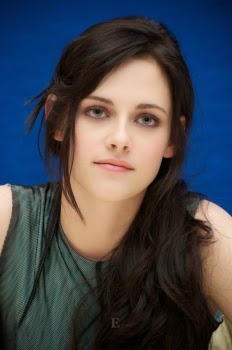 Kristen Stewart on 20 February 2015 won the Best Supporting
Actress Award at France's Cesar Awards. She received the award for her
performance in Clouds of Sils Maria.
With this, she became the first American actress ever to win
a trophy at France's Cesar Awards.
Previously, Julia Migenes was nominated for her performance
in the film Carmen, however, she could not win the award.
The last American actor to win an award at France's Cesar
Award was Adrien Brody who won for the film The Pianist.
PR Mohana Rao
authored a book titled Flora of Guntur City Andhra Pradesh
The book titled Flora of Guntur City Andhra Pradesh authored
by PR Mohana Rao throws an exhaustive treatise on the wealth of flora in Guntur
City. The book is the only available and authentic work that throws light in
the numerous species of plant and trees in Guntur.
The book carries information on 431 flowering plants, shrubs
and trees belonging to 76 families of angiosperms. The families of the plants,
shrubs and trees have been arranged systematically on the basis of Bentham and
Hooker System of Classification.
India's Growth
Resurgence: Sectorial Issues and Governance Risks – Yerram Raju, M Sitarama
Murthy and Singala Subbaiah
A book on `India's Growth Resurgence: Sectorial Issues and
Governance Risks' jointly authored by Yerram Raju, M Sitarama Murthy and
Singala Subbaiah will be released by Banking Ombudsman (AP & Telangana) B Krishna
Mohan here on Thursday.
B S R Rao, former RBI Chair Professor, Gokhale Institute of
Economics and Politics, Pune and Director of Institute of Public Enterprise, RK
Mishra, will participate as the guests of honour in the function to be held in
the Centre for Economic and Social Studies here.
While Yerram Raju is an economist, Sitarama Murthy was
former managing director of State Bank of Mysore and Subbaiah is General
Manager, RBI.
Ravi Chaudhary
appointed as Executive Director for Regions and Centre Operations at FAA
Indian-American Ravi Chaudhary was on 24 February 2015
appointed as Executive Director for Regions and Centre Operations at Federal
Aviation Administration (FAA). Under this key position, Chaudhary will oversee
aviation operations in nine different regions.
Chaudhary will be responsible for executing a 288 million US
dollars operating budget of FAA and will lead over 2100 Federal Employees in
nine nationwide regions.
Cinematographer-Director
A Vincent Passes Away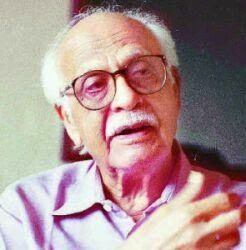 Noted cinematographer-director A Vincent died at a private
hospital here today after a brief illness at the age of 86.
The multilingual director is survived by wife, two sons and
two daughters.
Born in June 1928 in Kerala, Vincent arrived in Chennai when
he was barely 20 and began his career in cinema with Gemini Studios as an
assistant cameraman.
Vincent had directed 55 movies in Tamil, Telugu and
Malayalam films and has worked as a cinematographer in 250 Tamil, Telugu,
Malayalam and Hindi films, Ajayan said.
"Bhargavi Nilayam" (Malayalam, 1964)
"Murappennu" (Malayalam 1965) were among his noted directorial
ventures.
Vincent brought MT Vasudevan Nair, popular Malayalam
novelist to cinema through "Murappenu".
Former Chief Minister and AIADMK Supremo Jayalalithaa's
100th movie "Thirumangalyam" (Tamil, 1974) was directed by him.

Books For 2015 Banking/Insurance Exams

We are sorry that this post was not useful for you!
Let us improve this post!
Tell us how we can improve this post?