Hello and welcome to ExamPundit. Here are the Important Current Affairs of 25th and 26th October, 2015. These are Important for the upcoming IBPS Clerk Exam.
Finance
–
Sin Tax to be imposed
on alcohol, tobacco during GST regime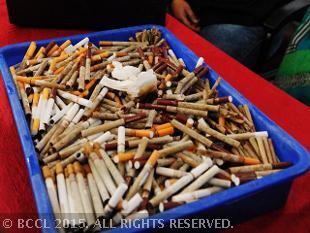 Sin Tax was in news in fourth week of October 2015. It was
in news as it has been included under the proposed Goods and Services Tax (GST)
law that will be effective from 1 April 2016. GST is being seen as one of the
biggest tax reforms in the country.
Sin tax is an excise tax levied on products and services
like alcohol, tobacco and gambling considered bad for health or society. These
additional taxes are also seen as efforts to discourage people from use of such
products or services.
This kind of tax is often used by government to attract
higher their tax revenues as people generally refrain from opposition to such
levies as they are indirect in nature and affect only their end users.
India
–
India's first AC
double-decker Shatabdi train to run on Mumbai-Goa route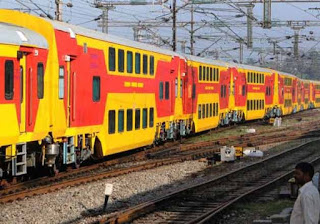 The Ministry of Railways on 23 October 2015 announced that
India's first AC double-decker Shatabdi train will soon run between Mumbai and
Goa route.
As per the announcement, the proposed train between Mumbai
and Goa will cater to growing demand by tourists that come to Goa from all over
the globe.
The first double-decker air conditioned train between Howrah
and Dhanbad was flagged off in October 2011. Since then, the service is
operational between many cities, including Ahmedabad-Mumbai, Chennai–Bangalore,
Delhi-Jaipur and Delhi-Lucknow.
Shatabdi Express, which is considered prestigious by the
Indian Railways, runs over short to medium distances.
Haryana to commission
215 new power sub-stations in three years
Haryana Government on 25 October 2015 announced that it
planned to commission 215 additional sub-stations of various capacities to
reduce transmission and distribution (T & D) losses.
These new facilities will be deployed by 2018 and are in
addition to some of the recent initiatives taken by state and Union Governments
to improve power supply in the state. The state government's inititatives are
Initiative to augment 418 existing sub-stations and putting
in place 3171 kilometre transmission and distribution lines by 2018.
Mhara Gaon – Jagmag Gaon scheme was launched in 1 July 2015,
to provide 15 hour uninterrupted power supply from the existing 12 hours in
rural areas.
Gave in-principle approval to develop a Smart Power Grid in
Gurgaon at estimated cost of 7000 crore rupees with the help of Union
Government.
Ministry of Railways
flagged off Vigithon to fight against corruption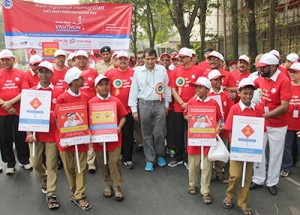 Railways Minister Suresh Prabhu on 25 October 2015 flagged
off Vigithon marathon in Mumbai to sensitise people for a fight against
corruption at the grass-root level. Vigithon was a run for corruption free
India and was organised by public sector lender Union Bank of India.
Several school children, common people, customers and
employees of the bank participated in Vigithon. It brought in all the
stakeholders together on a common platform to create sensitisation against
corruption.
Vigithon was aimed at educating the people about several
instances of corruption and empowering them with the means to fight the
problem. The run will be organised at other metro centres across the country as
well.
The run was organised as a precursor to the Vigilance
Awareness Week which is going to be observed from 26 October 2015 till 31
October 2015. Vigilance awareness week is observed every year since 2000 as per
the guidelines of the Central Vigilance Commission.
Indian Railways
developed warning system for unmanned level crossings
Indian Railways has developed a vandal-proof warning system
for unmanned level crossings which is working satisfactorily for the last three
months on Coimbatore-Metupallayam section.
The specifications of the system have been finalised by the
Research Designs and Standards Organisation (RDSO), the research wing of Indian
Railways.
The system has been developed with a Mumbai-based vendor and
RDSO will call for an expression of interest from other vendors for the production
of more such systems.
Highlights of the
warning system
The system is equipped with two blinkers and one siren to
alert people when a train is within one km radius of the level crossing.
Fitted with solar panel, it has a theft protection system.
Haryana Government
announced to open Sanskrit University at Mundri for Scheduled Castes
Chief Minister of Haryana on 24 October 2015 announced to
open a Sanskrit University for Schedule Castes (SCs) at Mundri village, which
will be named after Maharishi Valmiki.
The announcement was made during an address at Bhagwan
Valmiki Prakat Diwas Samaroh, which was celebrated as Samrasta Diwas in the
state.
Besides, the state government also decided to provide the
children of Scheduled Caste families a relaxation of 10 percent marks in the
eligibility criteria for getting scholarship under Dr Ambedkar Medhavi Chhattar
Yojna.
It was also announced that Government Residential Senior
Secondary Schools will be opened at each district headquarters in the state to
impart quality education to the students.
In addition, 5 crore rupees each will be granted to three
Assembly segments of the district, Kaithal, Kalayat and Guhla, for various
development works announced by the government.
Andhra Pradesh signed
two memorandums with Japan for development of the State
Government of Andhra Pradesh on 22 October 2015 signed a MoC
for development of economic infrastructure and a MoU to develop Amaravati with
the Government of Japan. They were signed on the sidelines of foundation stone
laying ceremony of Amaravati, the new capital of Andhra Pradesh.
AP-Japan
Memorandum of Cooperation (MoC)
It was signed by the state chief minister N Chandrababu
Naidu and Japanese State Minister for Economy, Trade and Industry (METI) Yosuke
Takagi.
Its primary objective is to accelerate industrial
development in the state through effective policy coordination. To achieve
this, Andhra Pradesh Investment Task Force will be established in Japan.
Its focus is on development of industry, ports and super
critical power stations and transfer of agriculture technology.
AP-Japan
Memorandum of Understanding (MoU)
It was signed between Andhra Pradesh Finance department and
Japan Bank for International Cooperation (JBIC).
Its focus is on inviting foreign investments and developing
the state's new capital city and the surrounding region.
NDRF tied up with 30
PSUs to tackle man-made or natural disasters
India's elite disaster mitigation combat force, National
Disaster Response Force (NDRF) in October 2015 tied up with about 30 Public
Sector Undertakings (PSUs) in order to develop mutual understanding and enhance
capabilities to jointly tackle man-made or natural emergencies.
In regard to the same, a coordination meet was held on 23
October 2015 between the NDRF and prominent PSUs like Oil and Natural Gas
Corporation (ONGC), Gas Authority of India Limited (GAIL), Air India and those
in the mining and shipping and heavy industries sector.
This first of its kind initiative will ensure that in case
of any emergency or disaster the two sides can come together and act as one
strong unit and also ensure that in case of small or mid-level exigencies these
units can function as first responders till the NDRF arrives on the scene.
Sports
–
South Africa clinched
1st ever bilateral ODI series in India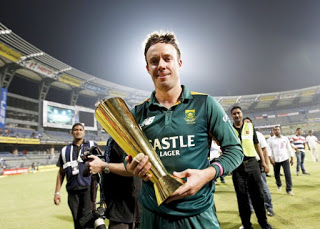 South Africa on 25 October 2015 won the five-match One Day
International (ODI) series against India 3-2. This was South Africa's first
ever bilateral ODI series win on Indian soil.
In the fifth and final match played at Wankhede stadium in
Mumbai, South Africa defeated India by 214 runs, which was India's second
biggest ODI loss in terms of runs. South Africa after winning the toss chose to
bat first and posted 438 runs at a loss of four wickets; this was third highest
score in the history of ODIs.
In reply, Indian team was bundled out for 224 in the 36th
over, with Ajinkya Rahane top scoring with 87.
Player of the series
– AB de Villiers (South Africa)
Major Highlights
of the series
South Africa registered their first ever bilateral ODI
series win on Indian soil.
The defeat was also the second biggest loss for India in
ODIs in terms of runs.
The fifth match saw three centuries by Faf Du Plessis (133),
skipper AB DeVilliers (119) and Quinton de Kock (109). Three centuries in an
ODI inning was made for the second time in the history.
Bhuvneshwar Kumar created the record of being the most
expensive figures by an Indian bowler in ODIs, 106 for 1 wicket from 10 over.
Hashim Amla, who made 23, broke Virat Kohli's record and
became the fastest player to reach 6000 ODI runs.
Mercedes driver Lewis
Hamilton won 2015 Formula 1 United States Grand Prix title
Mercedes driver Lewis Hamilton on 25 October 2015 won the
2015 Formula 1 United States Grand Prix title. It was the third title for
Hamilton at the Circuit of the Americas in Elroy, Texas of the USA where
championship is being held annually.
In the final race, while his team-mate Nico Rosberg of
Germany stood at the second position, Ferrari driver Sebastian Vettel (Germany)
was at the third.
Also, driver of Force India Sergio Perez (Mexico) was the
fifth person to complete the race.
Abhishek Verma became
first Indian to win Silver Medal in Archery World Cup Final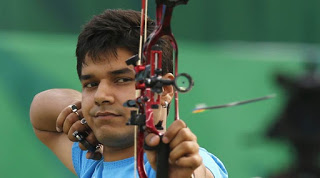 Indian archer Abhishek Verma 25 October 2015 created history
by winning a silver medal in the Archery World Cup Final medal in the compound
section held in Mexico City. With this, he became the first ever Indian to bag
Archery World Cup Final medal.
Verma went down 143-145 to Turkey's Demir Elmaagcli in the
summit clash.
In 2014, Verma bagged the gold medal in the men's compound
archery team event along with Rajat Chauhan and Sandeep Kumar, and the silver
medal in the men's individual compound event at the Asian Games held at
Incheon, South Korea. He also won a gold medal in the compound men's individual
section on 15 August 2015 in the third leg of Archery World Cup held in
Wroclaw, Poland.
Emily Kristine
Pedersen of Denmark won Hero Women's Indian Open 2015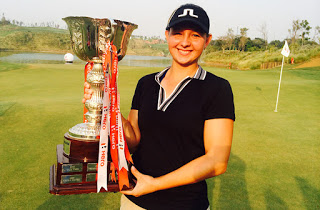 Emily Kristine Pedersen of Denmark on 25 October 2015 won
the Hero Women's Indian Open 2015 at the DLF Golf and Country Club in Gurgaon,
Haryana. It was her maiden European Tour title.
She beat the trio of Cheyenne Woods, Becky Morgan and Malene
Jorgensen, who tied for the second position, to pocket the winner's cheque of
60000 US dollars.
While amateur Aditi Ashok was the best Indian performer, who
tied at the 13th position, Vani Kapoor, finished tied 20th, was adjudged as the
best Indian professional at the tournament.
Appointments
–
Sekhar Basu took over
as Chairman of AEC and Secretary of DAE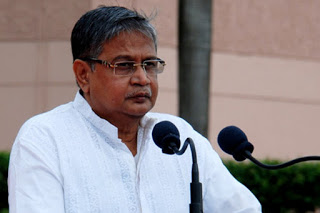 Renowned Indian nuclear scientist Shekhar Basu on 23 October
2015 took over the posts of Chairman, Atomic Energy Commission (AEC) and
Secretary, Department of Atomic Energy (DAE) in Mumbai.
Basu was appointed as the chairman of AEC on 10 October
2015. He succeeds Ratan Kumar Sinha who headed the AEC for nearly 3.5 years.
Basu started his career in 1975 by joining Bhabha Atomic
Research Centre (BARC) in its Reactor Engineering Division. His initial
assignments were design fuel for boiling water reactors. In 1988, he was
transferred to Kalpakkam as the project
Director with the responsibility to build India's first compact Pressurised
Water Reactor powered by enriched uranium.
Suresh Arora
appointed as DGP of Punjab
The Punjab Government on 25 October 2015 appointed Suresh
Arora, a 1982-batch IPS officer, as the Director General of Police (DGP). The
appointment came after the government removed Sumedh Singh Saini from the post
of DGP.
Suresh Arora, who has a spotless record, had played a
pivotal role in fighting terrorism. He was posted in Amritsar as Superintendent
of Police (SP) and Senior Superintendent of Police (SSP) when Operation Black
Thunder I and II were conducted.
Arora obtained his masters degree in law from the University
of London. He has won various gallantry medals and awards, including the
President's Meritorious Medal, the Distinguished Service Medal and the Prakram
Medal.
World
–
China made copying in
examinations a crime punishable up to seven years
As per the Ninth amendment of Criminal Law of China,
students trying to copy in examinations in China will face a jail term of up to
seven years. This new law will be effective from 1 November 2015. The
information was published by China Radio International on 25 October 2015.
The law will make cheating on major exams in China a crime
punishable with a jail sentence. Parents involved will also be seriously punished.
The amended criminal law stipulates that those who aid in
cheating will be sentenced to three to seven years in prison and face
penalties. The law also stipulates that people trying to impersonate during
examinations will be detained by police.
Report
–
WHO released report
titled Reducing global health risks through mitigation of short-lived climate
pollutants
The World Health Organization (WHO) on 22 October 2015
released a report titled Reducing global health risks through mitigation of
short-lived climate pollutants.
The report was produced in collaboration of the Climate and
Clean Air Coalition to Reduce Short-Lived Climate Pollutants, a voluntary
global partnership of governments, intergovernmental organizations, businesses,
scientific institutions and civil society.
WHO rated more than 20 affordable measures to mitigate
short-lived climate pollutants including vehicle emissions standards, switching
from fossil fuels to renewables, reducing food waste and improving household
cooking fuels, to see which have the greatest potential to prevent climate
change.
The report spotlights the need to reduce short-lived climate
pollutants like black carbon, ozone, methane and carbon dioxide that contribute
to climate change and lead to more than 7 million deaths linked to air
pollution each year. Every day, these pollutants threaten the health of people.
Awards
& Honors –
Nandakumara,
Sivanesan honoured in UK with Lifetime Achievement Award & Sangeet Acharya
Ratna
Indian High Commissioner to the UK, Ranjan Mathai in October
2015 honoured Dr MN Nandakumara and Sivasakthi Sivanesan with Lifetime
Achievement Award and Sangeet Acharya Ratna Award respectively in London.
Nandakumara, Executive Director of the Bharatiya Vidya
Bhavan, London, and Sivasakthi Sivanesan, Resident Carnatic Music at the Bhavan
were awarded for their contribution to Indian arts and music at a function held
at the Nehru centre.
The duo has been propelling the Bhavans mission of teaching
and promoting traditional Indian arts and culture in the UK.
Other awards
announced and their recipients include
Nritya Acharya Award – Pushkala Gopal
Tarang Musician of the Year – Jasdeep Singh Degun
Samyo Musician of the Year – Sanjuran Keerthikumar
Young Musician of the Year – Yarline Thanabalasingham
Young Dancer of the Year – Parbati Chaudhury
Days
–
World Polio Day
observed globally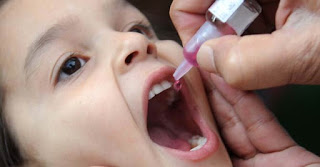 World Polio Day was observed on 24 October 2015. The day was
observed to create awareness about the hazards of the crippling disease.
The Day was established by Rotary International over a
decade ago to commemorate the birth of Jonas Salk, who led the first team to
develop a vaccine against poliomyelitis.
Use of this inactivated poliovirus vaccine and subsequent
widespread use of the oral poliovirus, developed by Albert Sabin, led to the
establishment of the Global Polio Eradication Initiative (GPEI) in 1988. Since
then, GPEI has reduced polio worldwide by 99percent.
Regards
Team ExamPundit
Sponsored

(adsbygoogle = window.adsbygoogle || []).push({});
Books For 2015 Banking/Insurance Exams