Finance/Business/Economy News
1. President signs
insurance, coal ordinances
Paving the way for additional foreign investment in
insurance and to move ahead with the re-allocation of cancelled coal mines,
President Pranab Mukherjee today signed the two ordinances in this regard.
The Government had decided to promulgate these ordinances
to move ahead with reforms in the two sectors, as respective bills could not
get through during the just-concluded Parliament Session that ended on Tuesday.
The President has signed the two ordinances, Press
Secretary Venu Rajamony said.
The Cabinet had approved promulgation of the Ordinance on
Insurance Bill and re-promulgation of the Coal Ordinance on Wednesday, a day
after the conclusion of the Winter session of Parliament.
Finance Minister Arun Jaitley had expressed the hope that
hiking of the foreign investment cap in the insurance sector to 49 per cent,
which has been pending since 2008, will result in capital inflow of $6-8
billion. Earlier, this foreign investment limit was capped at 26 per cent.
The Insurance Laws Amendment Bill, 2008 could not be
taken up for discussion in Parliament despite being approved by the Select
Committee of the Rajya Sabha because of the uproar over the conversion and
other issues.
The Coal Mines (Special Provisions) Bill, 2014 has
already been approved by the Lok Sabha during the session but could make no
progress in the upper House.
The re—promulgation of ordinance on coal will facilitate
e—auction of coal blocks for private companies for captive use and allot mines
directly to state and central PSUs.
2. GAIL, CIL, RCF and
FCI signed JV to set up Coal gasification-cum-fertiliser complex in Odisha
Four Public Sector Undertakings (PSUs) on 23 December
2014 signed joint venture agreements to set up an integrated coal gasification-cum-fertiliser
and ammonium nitrate complex in Talcher, Odisha.
GAIL (India) Ltd, Coal India Ltd (CIL), Rashtriya
Chemicals and Fertilizers (RCF) and Fertilizer Corporation of India (FCI)
singed joint venture agreements.
The integrated coal gasification-cum-fertiliser and
ammonium nitrate complex will be set up with an estimated combined investment
of 9000 crore rupees.
The execution of construction activities of the projects
will start in 2015-16 and expected to complete by 2019.
Highlights of the
Joint venture agreements
First Joint Venture (JV) GAIL Coal Gas (India) led by
GAIL will set up the Upstream Coal Gasification and Gas Purification section
for production of Ammonia Syn Gas for downstream fertilizer unit. The JV will invest around 3000 crore rupees.
Second JV Talcher Chemicals & Fertilizers led by
Rashtriya Chemicals & Fertilizers (RCF) will set up Ammonia-Urea, Nitric
Acid-Ammonium Nitrate plants. The JV will be initiated with an estimated
investment of 6000 crore rupees and majority stake will be held by RCF &
CIL.
The overall project comprises of 3850 MTPD Urea plant,
2700 MTPD Ammonia plant, 850 MTPD Nitric Acid plant and 1000 MTPD Ammonium
Nitrate plant.
The entire project will produce 3850 tonne of urea, 2700
tonne of ammonia, 850 tonne of nitric acid and 1000 tonne of ammonium nitrate
per day respectively.
3. RBI released
Financial Stability Report December 2014
The Reserve Bank of India on 29 December 2014 released
the Financial Stability Report December 2014. The report also includes the
Trend and Progress of Banking in India during 2013-14.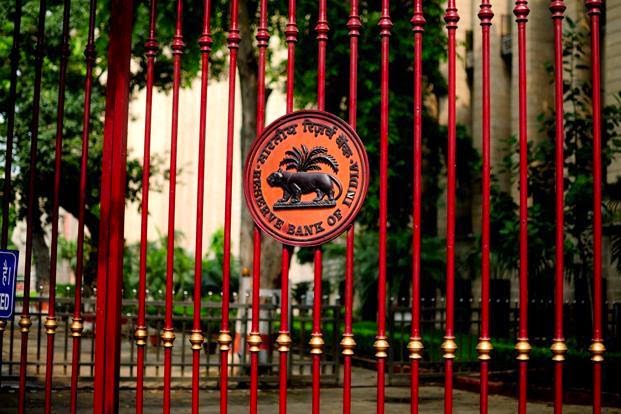 Highlights of the
Report
Macro-Financial Risks:
The current weak global growth outlook may prolong easy
monetary policy stance, that is, low interest rate regime in most advanced
economies (AEs).
Low risk premia resulting from low interest rate in AEs
may lead to accumulation of vulnerabilities, and sudden and sharp overshooting
in markets cannot be ruled out.
Financial risk taking has not translated into
commensurate economic risk taking.
Increase in portfolios flows to emerging market against
the backdrop of low interest rates in AEs may increase the risk of reversals on
possible adverse growth or financial market shocks, thus necessitating greater
alertness.
On the domestic front, macroeconomic vulnerabilities have
abated significantly in recent months on the back of improvement in growth
outlook, fall in inflation, recovery in the external sector and political
stability.
Growth in the banking business and activity in primary
capital markets remain subdued due to moderate investment intentions.
Financial
institutions: Developments and stability:
The growth of the Indian banking sector moderated further
during 2013-14. Profitability declined on account of higher provisioning on
banks' delinquent loans and lackluster credit growth.
Urban co-operative banks exhibited improved performance,
however, the performance of primary agriculture credit societies and long term
rural credit co-operatives remained a matter of concern with a further increase
in their losses coupled with deterioration in asset quality.
The asset size of the non-banking financial companies (non-deposit
taking-systemically important) showed an expansion, however, asset quality
deteriorated further during the period of review.
The banking stability indicator suggests that overall
risks to the banking sector remained unchanged during the first half of
2014-15.
Although the liquidity position improved in the system,
concerns remain on account of deterioration in asset quality along with
weakened soundness.
The profitability dimension of the indicator showed an
improvement but it remained sluggish.
The stress tests suggest that the asset quality of banks
may improve in the near future under expected positive developments in the
macroeconomic conditions and banks may also be able to meet expected losses
with their existing levels of provisions.
The asset quality of scheduled commercial banks may
worsen from the current level if the macroeconomic conditions deteriorate
drastically, and banks are likely to fall short in terms of having sufficient
provisions to meet expected losses under adverse macroeconomic risk scenarios.
Analysis of the interconnectedness indicates that the
size of the interbank market in relation to total banking sector assets has
been on a steady decline.
Contagion analysis with top five most connected banks
reveals that the banking system could potentially lose significant portion of
its total Tier-I capital under the joint solvency-liquidity condition in the
event of a particular bank triggering a contagion.
Financial sector
regulation and infrastructure:
The capital to risk weighted assets ratio (CRAR) of the
scheduled commercial banks at 12.8 per cent as of September 2014 is
satisfactory
The banking sector, particularly the public sector banks
would require substantial capital to meet regulatory requirements with respect
to additional capital buffers.
With the increased regulatory focus on segregating the
cases of willful defaults and ensuring the equity participation of promoter(s)
in the losses leading to defaults, there is a need for greater transparency in
the process of carrying out a net economic value impact assessment of large
Corporate Debt Restructuring (CDR) cases.
Another aspect that impinges upon the banks' asset
quality is corporate leverage and its impact on banks' balance sheets,
particularly 'double leveraging' through holding company structures and the
pledging of shares by promoters.
Indian stock markets have seen a rapid growth in recent
months. While the retail investor base still remains comparatively low, India's
stock markets have been attracting substantial amounts of foreign investments,
increasing the risk of reversal.
The Securities and Exchange Board of India has introduced
an additional safety net in the form of core settlement guarantee fund to
mitigate risks from possible default in settlement of trades and to strengthen
risk management framework in the domestic capital markets.
With a view to improving participation of actual users /
hedgers and the quality of price discovery in the market, the Forward Markets
Commission has revised position limits which are linked to estimated production
and imports of the underlying commodities.
To deal with issues relating to unauthorised deposit
acceptance and financial frauds, the State Level Coordination Committee (SLCC)
mechanism has been strengthened under the initiative of the Financial Stability
and Development Council (FSDC).
4. RBI liberalised
norms for Overseas Direct Investment by Indian companies
Reserve Bank of India (RBI) on 29 December 2014
liberalised norms for Indian companies investing abroad. The liberalization of
norms was part of series of amendment done by RBI from time to time in the
Foreign Exchange Management (Transfer or Issue of any Foreign Security)
(Amendment) Regulations, 2004.
Liberalised norms
Bank may permit creation of charge on the shares of the
Joint Venture/Wholly Owned Subsidiary/Step down Subsidiary (JV/WOS/SDS) of an
Indian party in favour of a domestic or overseas lender for securing funded
and/or non-funded facility.
The loan availed by the JV/WOS/SDS from the
domestic/overseas lender shall be utilized only for its core business activities
overseas and not for investing back in India in any manner whatsoever.
Bank may permit creation of charge on the domestic assets
of an Indian party in favour of an overseas lender for securing the funded
and/or non-funded facility.
Bank may permit creation of charge on the overseas assets
(excluding the shares) of the JV/WOS/SDS of an Indian party in favour of a
domestic lender for securing the funded and/or non-funded facility.
5. India became second
largest foreign trading partner of Dubai after China
India became second largest foreign trading partner of
Dubai after China. This was revealed by the figures released by Dubai Customs
on 28 December 2014 that provides trade data for the first nine months of 2014.
The figures show that China was Dubai's top foreign trade
partner with a trade value of 34 billion US dollars. As a result, the share of
China increased 27 percent over the year 2014.
India followed next with a trade value worth 21.78
billion US dollar. However, among the Arab nations, India was at the top with
trade volume worth 10 billion US dollars.
Dubai's non-oil foreign trade in the first nine months of
2014 was around 269 billion US dollars, with imports having the biggest share
at 169 billion US dollars, exports at 23.41 billion and re-exports 76.23
billion US dollars.
Dubai's foreign trade scored steady growth in the first
nine months of 2014 with top trading partners. Dubai's trade statistics for the
first nine months of 2014 clearly show the Emirate's solid foothold as a regional
and international trading and investment hub. It maintained a high value
despite the global decline in commodity prices.
This reflects Dubai's trading capability to increase the
volume of foreign trade, including imports, exports and re-exports, to compensate
for any drop in prices.
6. L&T Hydrocarbon
won offshore contract from ONGC worth 894 crore rupees
Larsen & Toubro (L&T) Hydrocarbon on 29 December
2014 won offshore contract from Oil & Natural Gas Corporation (ONGC) worth
894 crore rupees for additional development of the Vasai East project.
The project includes the work to improve recovery factor
of Vasai East field where production was started in 2008 and it is scheduled to
be completed by April 2016.
L&T Hydrocarbon Engineering (LTHE) bagged the
contract on complete turnkey basis from ONGC. LTHE is a fully owned subsidiary
of L&T.
The contract includes total engineering, procurement,
construction and installation of two wellhead platforms, subsea pipelines and
modification of existing facilities in Heera-Panna-Bassein block of Mumbai
offshore.
The 2500 crore rupees project will result in incremental
oil production of 1.83 million metric tonne (MMT) and incremental gas
production of 1.971 billion cubic metres (BCM) by 2030.
7. Gujarat Pipavav
Port Limited tied up with NYK Auto Logistics to set up Ro-Ro terminal
Gujarat Pipavav Port Limited (APM Terminals Pipavav) on
26 December 2014 tied-up with NYK Auto Logistics (India) Ltd to set up a
dedicated Roll-on/Roll-off (Ro-Ro) automobile terminal at Pipavav port in
Gujarat.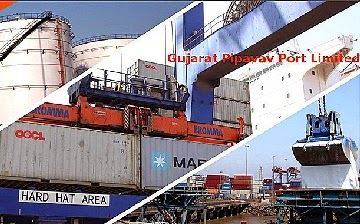 Highlights of the
agreement
Gujarat Pipavav Port sub-leased 85000 square meters of
land for 10 years inside its premises to NYK Auto to develop a dedicated common
user integrated Ro-Ro terminal.
The facility will also have a pre-delivery inspection
(PDI) unit and a vehicle processing centre (VPC).
The terminal will be commissioned in mid-2015. It will
have an annual designed capacity of 2.50 lakh vehicles.
Gujarat Pipavav Port will provide all the port and
related facilities for ensuring smooth and seamless flow of automobile cargo.
About APM Terminals
Pipavav
Located in Gujarat, APM Terminals Pipavav is the first
Public Private Partnership (PPP) port in India.
APM Terminals Pipavav is part of an integrated Global
Terminal Network of 56 ports and 154 inland facilities in 63 countries.
Port Pipavav is managed and operated by APM Terminals,
the ports and terminals company of the maritime giant the A.P. Moller-Maersk
Group.
It has two facilities in India currently- India's largest
container terminal, APM Terminals Mumbai in JNPT at Nhava Sheva, Mumbai and
Port Pipavav in Gujarat.
8. Sanjiv Sarin
appointed as CEO and MD of Tata Coffee Limited
Sanjiv Sarin was on 29 December 2014 appointed as the
Managing Director (MD) and Chief Executive Officer (CEO) of the Tata Coffee
Limited with effect from 8 January 2015.
His appointed was approved by the Board of Directors of
Tata Coffee Ltd. Sanjiv Sarin will succeed Hameed Huq, who will retire on 31
March 2015.
Sarin is currently the Regional President for South Asia
in Tata Global Beverages Ltd, the holding company of Tata Coffee Ltd.
9. Trevor Bull
appointed as CEO and MD of Aviva India Life Insurance
Trevor Bull was on 26 December 2014 appointed as the
Chief Executive Officer (CEO) and Managing Director (MD) of Aviva India Life
Insurance Ltd.
He succeeded TR Ramachandran who led Aviva India since
October 2008. Bull will take charge of the post from January 2015.
10. Foreign Exchange
Reserves of India reached 320 billion US dollars
Foreign Exchange Reserves of India reached 320 billion US
dollars on the back of a massive jump in foreign currency assets. This was
revealed by Reserve Bank of India (RBI) data on Foreign Exchange released on 26
December 2014.
As per the data on
foreign exchange
During the week 8 December to 19 December 2014 the flow
of foreign exchange hit 3.163 billion US dollars enabling total foreign
exchange reserves to reach 319.997 billion US dollars.
The foreign currency assets (FCAs), which are a major
constituent of overall reserves, jumped by 3.310 billion US dollars to reach
295.670 billion US dollars during the week ended 19 December 2014. FCA is
expressed in dollar terms that include the effect of appreciation and
depreciation of non-US currencies such as the euro, pound and yen, held in
reserves.
The gold reserves remained unchanged at 18.985 billion US
dollars.
News Related to India and Indian Polity
11. Union Government
observed 25 December 2014 as Good Governance Day
Union Government observed 25 December 2014 as Good
Governance Day. The day was observed to celebrate the 90th birth anniversary of
Atal Bihari Vajpayee.
The ministry also organised Multimedia Exhibition on
former Prime Minister Shri Atal Bihari Vajpayee to mark Good Governance Day at
the IGNCA complex.
Union Ministry of Ministry of Information and
Broadcasting organised the rich repository of archival footage on eminent
personalities . The footage will be available with the Ministry of Information
and Broadcasting to the public through Doordarshan, All India Radio and Social
Media platforms of the New Media Wing.
The Exhibition also witnessed screening of three films
based on the life of Shri Vajpayee provided by the Film Division of the
Ministry. Photo Division provided the photos being mounted at the Exhibition.
The Song and Drama Division of the Ministry of Information & Broadcasting
gave cultural performances during the Exhibition. Publication Division
organized a Book Exhibition at the venue. Doordarshan provided short-films to
highlight the achievements of the former Prime Minister Shri Vajpayee.
The Multimedia Exhibition on former Prime Minister Shri
Vajpayee was an example of the innovative approaches being adopted towards
information dissemination by different Media Units of the Ministry. The
Exhibition reiterated the integrated communication approach being practiced for
effective outreach and impact.
At the closing ceremony, prizes were awarded to children
who participated in painting competition organized at the venue during the
Exhibition. The theme of the painting competition was Swachhta and National
unity.
12. Union Ministry of
Science and Technology launched SMS-based cyclone warning system
Union Ministry of Science & Technology and Earth
Sciences on 25 December 2014 launched an SMS-based warning system which will
provide alerts on cyclones, tsunami and other weather-related natural
calamities.
The system was launched on the occasion of Good
Governance Day as part of Prime Minister's Digital India Programme.
Highlights of the
SMS-based cyclone warning system
Under this web-based operational system, the Indian
Meteorological Department (IMD) will send SMS to individuals who register
themselves at the weather forecaster's official website www.imd.gov.in.
The meteorological department will utilize Mobile Seva of
Department of Electronics and Information Technology (DeitY) for SMS based
cyclone warnings.
The information on warnings will be disseminated to
officials involved in administration, district magistrates/collectors besides
fishermen, farmers and general public.
This system is part of the IMD's initiatives for
improvement in weather forecast and warning services based on latest tools and
technologies including information and communication technology.
13. Union Ministry of
Health and Family Welfare launched Mission Indradhanush
Union Ministry of Health and Family Welfare on 25 December
2014 launched Mission Indradhanush to achieve full immunization coverage for
all children by 2020.
The Mission Indradhanush aims to cover all those children
who are either unvaccinated or are partially vaccinated against seven vaccine
preventable diseases including diphtheria, whooping cough, tetanus, polio,
tuberculosis, measles and hepatitis B.
The Mission was launched on Good Governance Day that
marks the birth anniversary of Bharat Ratna Madan Mohan Malaviya and birthday
of Bharat Ratna Atal Bihari Vajpayee.
Highlights of the
Mission Indradhanush
Under Mission Indradhanush, four special vaccination
campaigns will be conducted between January and June 2015 with intensive
planning and monitoring of these campaigns.
The ministry has identified 201 high focus districts that
have nearly 50 percent of all unvaccinated or partially vaccinated children.
These districts will be targeted by intensive efforts to improve the routine
immunization coverage.
Out of the 201 districts, 82 districts are in just four
states of UP, Bihar, Madhya Pradesh and Rajasthan and nearly 25 percent of the
unvaccinated or partially vaccinated children of India are in these 82
districts of 4 states.
201 districts will be covered in the first phase of the
mission, 297 districts will be targeted for the second phase in the year 2015.
The Ministry will be technically supported by WHO,
UNICEF, Rotary International and other donor partners.
Mass media, interpersonal communication, and sturdy
mechanisms of monitoring and evaluating the scheme are crucial components of
Mission.
14. Sushaasan Express
flagged off by the Union Ministry of Mines and Steel
The Sushaasan Express was on 25 December 2014 flagged off
by the Union Ministry of Mines and Steel. The Sushaasan (good governance)
Express was launched from Gwalior, the birth place of former Prime Minister
Atal Bihari Vajpayee.
The train will run between Gwalior and Gonda via Hazrat
Nizamuddin and Lucknow. The train was launched on the occasion of Good
Governance Day that marks the birthday of Bharat Ratna Atal Bihari Vajpayee and
birth anniversary of Bharat Ratna Madan Mohan Malaviya.
Other announcements
made during the function
On the same occasion, Union Railway Minister Suresh
Prabhu sanctioned 29 crore rupees for the development of railways in Gwalior.
Besides, another announcement was that the Union tourism
ministry has approved a plan worth 24.93 crore rupees proposed by the Madhya
Pradesh Tourism Development Corporation to develop Gwalior as a mega tourist
centre.
15. Union Ministry of
Consumers Affairs announced to set up Grahak Suvidha Kendras
Union Ministry of Consumers Affairs on 25 December 2014
announced to set up Grahak Suvidha Kendras in each zone of the country. The
move is aimed to provide a number of services to the consumers.
The proposed zones where the Government decided to set up
the Kendras are North, South, West, East, North East, Central and the National
Capital.
The Kendras will provide counseling to consumers in
redressal of their grievances and assist them in registering their complaints
in the appropriate consumer forums. The government will also be authorized to
take up complaints with private companies and service providers on behalf of
the government.
The Ministry has invited applications from registered and
eligible Voluntary Consumer Organizations for setting up the Kendras.
It has also drawn several other plans and programmes for
empowerment of consumers and their welfare. Initiative has been taken on
mainstreaming consumer advocacy in the policy decisions of other seven sectors
of housing and health.
16. Amitabh Bachchan
honoured with Yash Chopra Memorial Award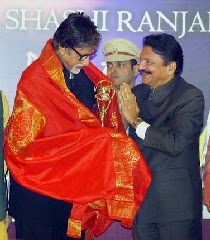 Megastar Amitabh Bachchan was honoured with the Yash
Chopra Memorial Award on 23 December 2014.
Maharashtra Governor C Vidyasagar Rao honoured him with
the award.
Amitabh Bachchan is the sceond recipient of the award.
The award was first conferred to melody queen Lata Mangeshkar in 2013.
The Yash Chopra Memorial Award has been instituted by the
TSR Foundation of T Subbarami Reddy in the memory of the late producer-director
in 2013. Yash Chopra died in 2012.
17. Indian Army
launched Operation All Out against Bodo militants in Assam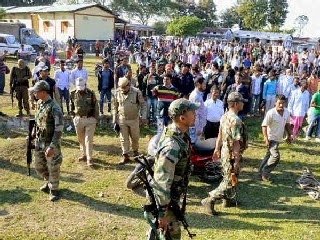 Union Government in the fourth week of December 2014
decided to launch Operation All Out against Bodo militants. The decision to
launch the operation was taken during the meeting of Army chief General Dalbir
Singh Suhag and Union Home Minister Rajnath Singh in Delhi.
The meeting was to review the security situation in Assam
after National Democratic Front of Bodoland (NDFB) militants' on 23 December
2014 massacred at least 81 tribal people in two districts of Assam, Kokrajhar
and Sonitpur.
The two-tier armed operation will be carried on by about
9000 soldiers of Indian Army and paramilitary troopers on the Assam-Arunachal
Pradesh border to flush out militants of the NDFB (Songbijit Brahma group).
Apart from this, authorities have also mulled coordinated
action with armies of Bhutan and Myanmar to hunt the NDFB(S) militants, as the
group has its bases in the two countries. Bhutanese Prime Minister Tshering
Tobgay has assured its support to India in its action against the Bodo
militants.
18. Union Cabinet approved
promulgation of ordinance on amendments to Land Acquisition Act, 2013
The Union Cabinet on 29 December 2014 approved
promulgation of an ordinance that amends the Right to Fair Compensation and
Transparency in Land Acquisition, Rehabilitation and Resettlement (RFCTLARR)
Act, 2013.
The amendments were approved in a cabinet meet chaired by
Prime Minister Narendra Modi. The decision to amend the act was taken in the
backdrop of suggestions that came up in interactions with the State Revenue
Ministers and key implementing Ministries, who faced difficulties in
implementing the Act.
The proposed amendments will serve both objectives
namely, farmer welfare and along with the strategic and developmental needs of
the country.
Main amendments in the
RFCTLARR Act, 2013
Certain provisions of the Act were relaxed and Section 10
A was added to the legislation
It also removes Consent Clause (CC) and Social Impact
Assessment (SIA) for acquiring land for five purposes, but compensation and
rehabilitation and resettlement packages will be applicable as per the new Land
Acquisition Act for acquiring land for these purposes.
The five cases
include
National security
Defence
Rural infrastructure including electrification
Industrial corridors
Building social infrastructure including PPP where
ownership of land continues to be vested with the government
19. First Municipal
Elections in 60 years held in Myanmar
First Municipal Elections in 60 years were held in
Myanmar on 27 December 2014 for electing the Yangon City Development Committee
(YCDC).
The ballot for the YCDC was the first chance for the
residents of Yangon, the biggest city of Myanmar, to vote under the country's
quasi-civilian government which replaced outright military rule in 2011.
However, the voters voted under severe voting
restrictions and limited power of the councilors being elected.
Voting was limited to one person per household and the
age of the candidates were narrowly prescribed. Further there was a ban on
political parties taking part in the campaign.
As a result, only 4 lakh of the Yangon's several million
residents were eligible to vote for the elections.
Also only 300 candidates, among them businessmen, retired
civil servants and activists, are competing for 115 positions on the
committee. Though, the top posts will
remain largely appointed.
20. 16 States ratified
National Judicial Appointments Commission Bill, 2014
16 States have ratified the National Judicial
Appointments Commission (NJAC) Bill, 2014. The information related to this was
revealed by Union Ministry of Law and Justice on 28 December 2014.
The NJAC Bill, 2014 also called Constitution (121st
Amendment) Bill 2014 seeks to replace the present collegiums system with
National Judicial Appointments Commission to appoint the judges of higher
judiciary.
Although the names of all the states which have ratified
the bill were immediately not known, however, Goa, Rajasthan, Tripura and
Gujarat had ratified the bill in October 2014. Also, UP assembly had ratified
the bill with an amendment. The NJAC Bill was ratified by Telangana in December
2014.
Earlier in August 2014, the Rajya Sabha Secretariat had
sent the bill to the states for ratification after Lok Sabha and Rajya Sabha
had cleared the bill.
21. DeitY announced to
set up Fast Track Task Force to boost mobile manufacturing
The Department of Electronics and Information Technology
(DeitY) on 29 December 2014 announced to set up a Fast Track Task Force to
re-establish and catalyse significant growth in mobile handset and component
manufacturing eco-system in India.
As part of boost mobile manufacturing, the task force
aims to achieve production of 500 million units of mobile handsets by 2019.
It includes promotion of large scale
manufacturing/assembly activity to achieve production of annual manufacturing
output of 150000 crore rupees to 300000 crore rupees.
It is estimated that this large scale production can
create employment opportunity for 15 lakh people.
Composition of the Task Force
The Chairman of the Task Force is Pankaj Mohindroo, the
President of Indian Cellular Association (ICA). The Co-Chairmen of the task
force are Josh Foulger, the President of Nokia SEZ and Hari Om Rai, the
Co-founder of Lava mobile handsets.
The members of the
Task Force
BD Park, Managing Director, Samsung India
Kenichiro Hibi, Managing Director, Sony India
Sandeep Bhargava, Microsoft Devices Director for
Government relations
Soon H Kwon, Managing Director, LG India
Vikas Jain, Co-founder of Micromax Informatics
The Department of Electronics and Information Technology
(DeitY) Directors SK Marwah and Asha Nangia will represent government in this
task force.
22. Department of Disabilities
Affairs renamed as Department of Empowerment of Persons with Disabilities
Union Government on 29 December 2014 renamed the
Department of Disability Affairs (Nishaktata Karya Vibhag) as Department of
Empowerment of Persons with Disabilities (Viklangjan Sashaktikaran Vibhag).
This department is functional under the Union Ministry of
Social Justice & Empowerment.
About Department of
Disability Affairs
The Union Government in June 2012 created the Department
of Disability Affairs under the Ministry of Social Justice and Empowerment. The
department was created to act as the nodal agency for matters pertaining to
disabilities. The department had several institutes functional under it like
Institutes for the differently-abled, visually challenged, mentally challenged,
and empowerment of persons with multiple disabilities.
The decision to create Department of Disability Affairs
was taken in accordance to Census 2001 that revealed that over 21 million (2.1
crore) people in India (12.6 million males and 9.3 million females) are
suffering from one or the other kind of disability. This population was
equivalent to 2.1 percent of the population.
23. Eminent
educationist Saiyid Hamid died
Noted educationist and former Vice Chancellor of the
Aligarh Muslim University Saiyid Hamid died on 29 December 2014 following a
prolonged illness. He was 94.
Saiyid Hamid
Born in Faizabad, Uttar Pradesh in 1920, Hamid worked for
the educational uplift of Indian Muslims.
After retiring from the Indian Administrative Service
(IAS) in 1980, he was appointed as the vice chancellor of Aligarh Muslim
University (AMU).
He later succeeded Hakeem Abdul Hameed as the Chancellor
of Hamdard University in Delhi.
Saiyid Hamid was one of the members of the high-level
Rajendra Sachar committee appointed by then Prime Minister Manmohan Singh in
2005 on the state of Muslims in the country.
24. Raghubar Das
sworn-in as first non-tribal Chief Minister of Jharkhand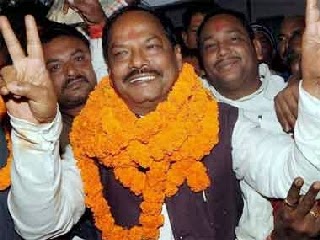 BJP leader Raghubar Das was sworn-in as tenth Chief
Minister of Jharkhand on 28 December 2014. 59-year-old Raghubar Das is the
first non-tribal Chief Minister of Jharkhand since the state came into being on
15 November 2000.
The oath of office and secrecy was administered by the
Jharkhand Governor Syed Ahmed at a ceremony held at the Birsa Munda football stadium
in Morhabadi in Ranchi.
Apart from Das, four ministers (three from the BJP and
one from the All Jharkhand Students Union (AJSU) were sworn-in as ministers.
They are
Ranchi MLA and former speaker of Jharkhand assembly – CP
Singh of BJP
Dhanbad MLA – Dr Louis Marandi of BJP
Khunti MLA – Neelkanth Singh Munda of BJP
Ramgarh MLA and former minister – Chandra Prakash
Choudhary (only MLA from AJSU party)
About Raghubar Das
Raghubar Das is a five-time MLA from East Jamshedpur
In August 2014, he was elected as BJP national vice
president
He also served as BJP President in Jharkhand
After the 2009 Assembly elections, he was appointed as
the deputy chief minister in the Shibu Soren government
He had served as a minister in Jharkhand in the
governments led by Babulal Marandi, Arjun Munda and held portfolios of finance,
labour and urban development during his stint as cabinet minister
For the first time, he was elected as MLA to the
undivided Bihar assembly in 1995
He also has served Tata Steel in Jamshedpur as a Grade 4
employee
Das belongs to the influential Vaishya community
Das, during his education days at the Jamshedpur
Co-operative College was an active student union leader and joined the student
movement launched by Loknayak Jaiprakash Narayan in 1974.
He was born on 3 May 1955 in Bhalubasa area of Jamshedpur
25. Union Government
launched Madan Mohan Malviya National Mission on Teachers and Teaching
Union Government launched Madan Mohan Malviya National
Mission on Teachers and Teaching on 25 December 2014. Prime Minister Narendra
Modi launched the mission at Banaras Hindu University, Varanasi.
The mission was launched the mission with an outlay of
900 crores rupees during 12th five year plan. It envisages to addressing
comprehensively all issues related to teachers, teaching, teacher preparation,
professional development, Curriculum Design, Designing and Developing
Assessment & Evaluation methodology, Research in Pedagogy and developing
effective Pedagogy.
On One hand, the mission will address current and urgent
issues such as supply of qualified teachers, attracting talent intoteaching
profession and raising the quality of teaching in schools and colleges.
On another hand, the mission will pursue long term goals
of building a strong professional cadre of teachers by setting performance
standards and creating top class institutional facilities for innovative
teaching and professional development of teachers.
The Mission will focus on both urgent issues and long
term goals in a holistic manner dealing with the whole sector of education
without fragmenting the programmes based on levels and sectors as school,
higher, technical etc.
The mission is an umbrella scheme will create synergies
among the various ongoing initiatives on Teachers and Teaching under Union
Ministry of Human Resources Development and other autonomous institutions.
The Mission will
have the components such as Schools of
Education (in Central Universities), Centres of Excellence for Curriculum and
Pedagogy,) Inter-University Centres for Teachers' Education, National Resource
Centre for Education, Centres for Academic Leadership and Education Management,
Innovations, Awards, Teaching Resource Grant, including Workshop & Seminar
and Subject Networks for Curricular
Renewal and Reforms.
Besides, Prime Minister Narendra Modi launched the Campus
Connect wi-fi of Banaras Hindu University by remote control. He unveiled the
plaque of the Inter-University Centre and also launched the Varanasi Mahotsav.
26. Vrinda Sarup
appointed as Secretary to Department of School Education and Literacy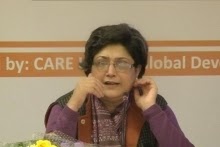 Senior IAS officer Vrinda Sarup on 29 December 2014 was
appointed as Secretary to the Department of School Education and Literacy under
Union Ministry of Human Resource Development. Her appointment was approved by
the Appointments Committee of the Cabinet.
She succeeded R Bhattacharya who is due to retire on 31
December 2014. R Bhattacharya is a 1978 batch IAS officer of Andhra Pradesh
cadre.
She will take the charge with immediate effects.
Vrinda Sarup is a 1981 batch IAS officer of Uttar Pradesh
cadre. She is presently working as Special Secretary to the Department of
School Education and Literacy under the Union Ministry of Human Resource
Development.
Department of School Education & Literacy is
responsible for development of school education and literacy in the country.
The Department has its eyes set on the universalisation of education and making
better citizens out of our young brigade.
27. Oldest litigant in
Babri Masjid case Mohammad Farooq died
The oldest litigant in the Babri Masjid case Mohammad
Farooq passed away on 24 December 2014 due to old age-related ailments. He was
100.
Farooq, a resident of Ayodhya, was one of the seven main
litigants from Muslim side in the 1949 Babri Masjid case regarding placing of
Lord Rama idols in the premises.
Now, the eldest son of late Farooq, Mohammad Saleem will
inherit his legacy of the case and may become litigant in place of his father
as per Uttar Pradesh's Additional Advocate General and convener of Babri Masjid
Action Committee Zafaryab Jilani.
Background
On the night of 22 December 1949, an idol of Lord Rama
mysteriously appeared inside Ayodhya's Babri Masjid. This incident had set in
motion a chain of events in the Indian politics.
Farooq was one of the seven main litigants from the
Muslim side who filed civil suits pledging their respective claims to the site.
The rest of the six main litigants are Hashim Ansari, Ashhad Rashidi, Maulana
Mahfuzurur Rahman, Mufti Hasbullah, Mahmud and Sunni Central Waqf Board.
28. Malayalam Film
Actor Narayanan Lakshmi Balakrishnan Died
Malayalam film actor Narayanan Lakshmi (NL) Balakrishnan
died on 25 December 2014 following a prolonged illness. He was 72.
Being a diploma-holder in painting, Balakrishnan began
his career as a still photographer and later turned to acting.
He was associated with over 180 films as still
photographer and appeared in major and minor roles in around 100 movies.
His performances in movies like Kakkothikkavile Appooppan
Thadikal, Pattanapravesham and Joker won him appreciation.
He worked as a photojournalist in Kerala Kaumudi for
eleven years from 1968 to 1979.
Balakrishnan has also published a book titled Black and
White in 2011.
29. Noted Hindi poet
Nand Chaturvedi died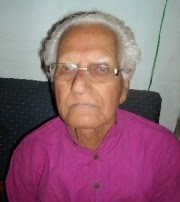 Noted Hindi poet and a litterateur Nand Chaturvedi died
on 26 December 2014 following a brief illness. He was 91.
Born in 1923 in Jhalawar, Chaturvedi done his Master of
Arts in Hindi from Rajasthan University.
He retired as Professor of Hindi from Vidya Bhawan Rural
Institute.
Apart from teaching, he wrote poems and essays including
Yeh Samai Mamuli Nahin, Shabd Sansar ki Yayavari- a collection of essays,
Imandar Dunya Ke Liye.
He was given Bihari Puraskar of K K Birla Foundation for
his poem Yeh Samai mamuli nahin in 1996 and he also received Prasaran Sanmaan
by Prasar Bharati.
He was also honoured with Mira Puraskar, the highest
literary honour of Rajasthan Government.
International News
30. Tenth anniversary
of Indian Ocean Tsunami observed on 26 December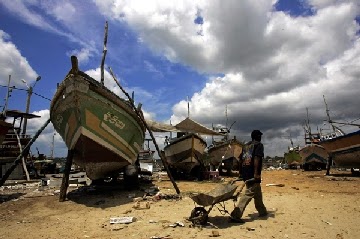 Tenth anniversary of Indian Ocean Tsunami was observed on
26 December 2014. The tsunami was struck off the coastal countries of Indian
Ocean triggered by a 9.1magnitude earthquake in 2004.
In Sri Lanka, the day was observed as the National Safety
Day with a series of commemoration functions across the nation. Memorial
ceremonies are held for the victims of the Indian Ocean tsunami in Indonesia,
India, Thailand and Sri Lanka.
In Banda Aceh of Indonesia, thousands of people gathered
at the Great Mosque, a19th Century building and paid homage to the victims of
tsunami. In India also paid homage to the victims of tsunami especially in
Tamil Nadu, Andhra Pradesh and Orissa.
About Tsunami 2004
Tsunami or Indian Ocean earthquake was an undersea mega
thrust earthquake that occurred on 26 December 2004, with an epicentre off the
west coast of Sumatra, Indonesia.
Tsunami was triggered by a 9.1magnitude earthquake, which
struck off the costal countries of Indian Ocean such as Indonesia, Sri Lanka,
India, Thailand and others. This was among the deadliest natural disasters in
human history with at least 290000 people killed or missing in 14 countries
bordering the Indian Ocean.
Tsunami was also known as the Sumatra–Andaman earthquake
and it has given various names, such as South Asian tsunami, Indonesian
tsunami, the Christmas tsunami and the Boxing Day tsunami.
31. Ukrainian
Parliament adopted Bill to join NATO
Ukrainian Parliament, Rada, on 24 December 2014
overwhelmingly adopted a bill that enables the country to join North Atlantic
Treaty Organisation (NATO). The bill was adopted by 303 to eight votes.
With this, Ukraine dropped the non-aligned status to join
NATO. The non-aligned status was adopted by Ukraine in 2010 under Russian
pressure. The status of non-aligned prevents states from joining any military
alliances.
During his election campaign in early 2014, President
Petro Poroshenko had vowed to put Ukraine under Western military protection.
32. Russia, Belarus,
Kazakhstan, Armenia and Kyrgyzstan finalised creation of Eurasian Economic
Union
Russia and four other ex-Soviet nations, viz., Belarus,
Kazakhstan, Armenia and Kyrgyzstan on 23 December 2014 finalised the creation
of Eurasian Economic Union (EEU).
The decision to finalise the creation was taken during
the CSTO (Collective Security Treaty Organization) meeting in Moscow, Russia.
The creation of this economic alliance is intended to
bolster their integration among the ex-Soviet states and will come into
existence on 1 January 2015.
The EEU will also help promote free trade among the
member countries.
Besides, it will help coordinate the financial systems
and regulate the industrial and agricultural policies along with labour markets
and transportation networks among the member countries.
The new union will have a combined economic output of 4.5
trillion US dollars and bring together 170 million people.
33. INT-Russia
successfully test-launched Angara-A5 rocket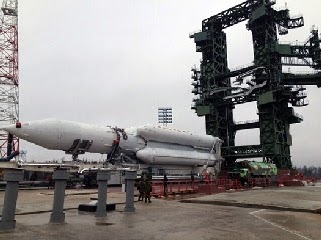 Russia successfully test-launched Angara-A5 rocket from
Plesetsk in northern Russia on 23 December 2014. The rocket was designed to succeed
Proton and other Soviet-era launchers. The Angara is billed as the first rocket
to have been completely built after the collapse of the Soviet Union.
The rocket Angara was named after a Siberian river
flowing out of Lake Baikal. It was expected to launch a payload of two tonnes
into space. The rocket was developed with a view to launch manned spacecraft.
The test launch of the light version of the Angara rocket
ended in embarrassment in June due to a sudden automatic launch abort.
The Angara-A5 is the first space-booster designed from
scratch since the Soviet era. It took two decades of design work and scientific
research. The test launch cost approximately 3 billion US dollar.
The clean engine eco-friendly Angara rocket family is
capable of delivering up to 25 tonnes to a low orbit.
34. Access to Gmail
blocked in China
Access to Google Inc's Gmail was blocked in China on 26
December 2014 after months of disruptions. The access to the Gmail was
supposedly blocked by Great Firewall of China which is the world's most
sophisticated internet censorship mechanism.
As part of it, large numbers of Gmail Web addresses were
cut off in China from 26 December 2014 and the service was still down on 29
December 2014.
The update was confirmed by GreatFire.org, a China-based
freedom of speech advocacy group. Also, Google's own real-time traffic to
Google services displayed a sharp drop-off in traffic to Gmail from China.
The U.S. State Department expressed concern over China's
actions which could make email communication difficult for companies operating
in China.
However, Chinese Foreign Ministry expressed that it is
unaware of the development and it is committed to providing a good business
environment for foreign investors.
The disruptions of almost all of Google's services in
China began since June 2014, that is, since the run-up to the 25th anniversary
of the government's bloody crackdown on pro-democracy demonstrators around
Beijing's Tiananmen Square on 4 June 1989.
Yet the Gmail users could still access emails downloaded
via protocols like IMAP, SMTP and POP3. These had let people communicate using
Gmail on apps like the Apple iPhone's Mail and Microsoft Outlook.
Also, people can get around China's internet censorship
by using a Virtual Private Network (VPN) which allows unhindered access to
blocked sites and services.
Sports News
35. Mahendra Singh
Dhoni announced retirement from Test cricket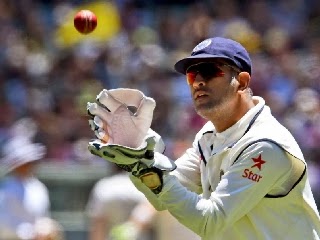 Mahendra Singh Dhoni on 30 December 2014 announced
retirement from International Test Cricket with immediate effect.
Dhoni decided to retire from Test Cricket by citing the
strain of playing all formats of Cricket. Now he wants to concentrate on ODI
and T20 formats.
His decision to retire from Test Cricket came after the
Third Test against Australia at the Melbourne Cricket Ground (MCG). Although
the match ended in a draw, however, Dhoni surpassed Kumar Sangakkara record of
stumping 134 players in all the three formats.
Virat Kohli will be the captain of the Indian Team for
the Fourth and Final Test against Australia that will be played in Sydney from
6 January 2015. India has already lost the series.
Mahendra Singh Dhoni
in Test Cricket
He is widely regarded as one of the greatest finishers in
limited-over cricket
He made his Test debut on 2 December 2005 as
wicket-keeper against Sri Lanka
Under his leadership India became the No. 1 team in the Test
Rankings
He became the captain of Indian Test Cricket team in 2008
In his Test career, he has played 90 matches and scored
4876 runs in 144 innings
His highest Test score is 224 runs
36. BCCI banned
spinner Pragyan Ojha from bowling in competitive cricket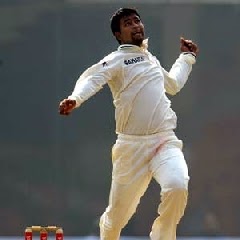 The BCCI (Board of Control for Cricket in India) on 28
December 2014 banned left-arm spinner Pragyan Ojha from bowling in competitive
matches. He was banned after his bowling action was found illegal.
Ojha's action was tested at the ICC-recognised centre in
Chennai and the test concluded that Ojha's elbow flexed more than the permissible
limit of 15 degrees.
BCCI officially informed Ojha's home state association
Hyderabad that his action needs remedial measures. Ojha will now head to
Chennai for taking corrective measures.
About Pragyan Ojha
Ojha is the quickest Indian bowler to reach to 100-wicket
milestone in Tests
He has taken 113 wickets in 24 Test matches and 21
wickets from 18 ODIs
He played his first One Day International match against
Bangladesh on 28 June 2008 in Karachi
37. Ankita Raina won
NECC International Tennis Association Singles title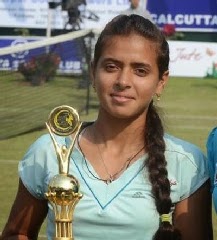 Ankita Raina on 29 December 2014 won the International
Tennis Association (ITF) singles title of the World Tennis Association circuit
held in Pune. This was her first maiden 25000 US dollars ITF singles title.
Ankita defeated Katy Dunne of British 6-2, 6-2 in the
final to win the title. With this, she also became the first Indian to clinch
the title in the NECC-ITF women's tournament after 14 years.
Radhika Tulpule was the first Indian to won the NECC-ITF
title in the inaugural year of the tournament in 2001.
About NECC ITF
The NECC ITF International Women's Tournament is a tennis
tournament on the ITF Women's Circuit, under the tier of the WTA Tour, played
on outdoor hard-courts. It is held annually since 2001 in Pune, India.
38. Former England
cricketer Geoff Pullar died
Geoff Pullar, the former England opening batsman died on
25 December 2014. The left handed batsman died at the age of 79.
The former Lancashire and Gloucestershire batsman made
his first international debut against India in July 1959 in Headingley. In 1960,
he was voted as one of the Wisden's Cricketers of the Year in 1960.
About Geoff Pullar
He appeared in 28 Test matches for his country between
1959 and 1963
His knock of 131 against India at Old Trafford in his
second Test made him the first Lancastrian to score a century on his home
ground of Old Trafford
39. India won Gold in
World Youth Under-16 Chess Olympiad
India won Gold in World Youth Under-16 Chess Olympiad on
22 December 2014. India won against Turkey 3.0-1.0 in the final round at the
FIDE (Federation Internationale des Echecs) tournament held at Gyor, Hungary.
Russia defeated Ukraine 3.5-0.5 in the final round to
come at second place and win the Silver medal. The third place was clinched by
Iran while Hungary finished at fourth place in the tournament.
In the final round, three Indians International Master
(IM) Murali Karthikeyan, IM Aravindh Chithambaram and Kumaran Balaji won their
respective matches to clinch the Gold. Only IM Diptayan Ghosh lost to Vahap
Sanal of Turkey.
Karthikeyan won against Ali Marandi, Chithambaram against
Volkan Sevgi and Balaji against Tuna Tuncer. Chithambaram was the best among
the Indians in the 10-round tournament who scored eight points in the nine
games (8 wins, 1 loss). Karthikeyan also scored eight points in the ten 10
games (6 wins, 4 draws).
40. Phillip Hughes'
bat to be taken to top of Everest
In a unique tribute to Phillip Hughes, the Cricket
Association of Nepal (CAN) is planning to place a bat belonging to the late
Australian cricketer on top of the Mount Everest.
CAN has written a letter to Cricket Australia (CA) and
they are working on the initiative.
In the letter addressed to CA chairman Wally Edwards, CAN
outlined how it wanted to honour the fallen Test opener with a 63-over tribute
match.
Meanwhile, Cricket Australia trademarked the phrase "63
not out" to stop people from making money at the expense of the former Test
opener, who died after being hit by a bouncer during a domestic match in
Sydney. He was on 63 when he was hit by the ball.

We are sorry that this post was not useful for you!
Let us improve this post!
Tell us how we can improve this post?